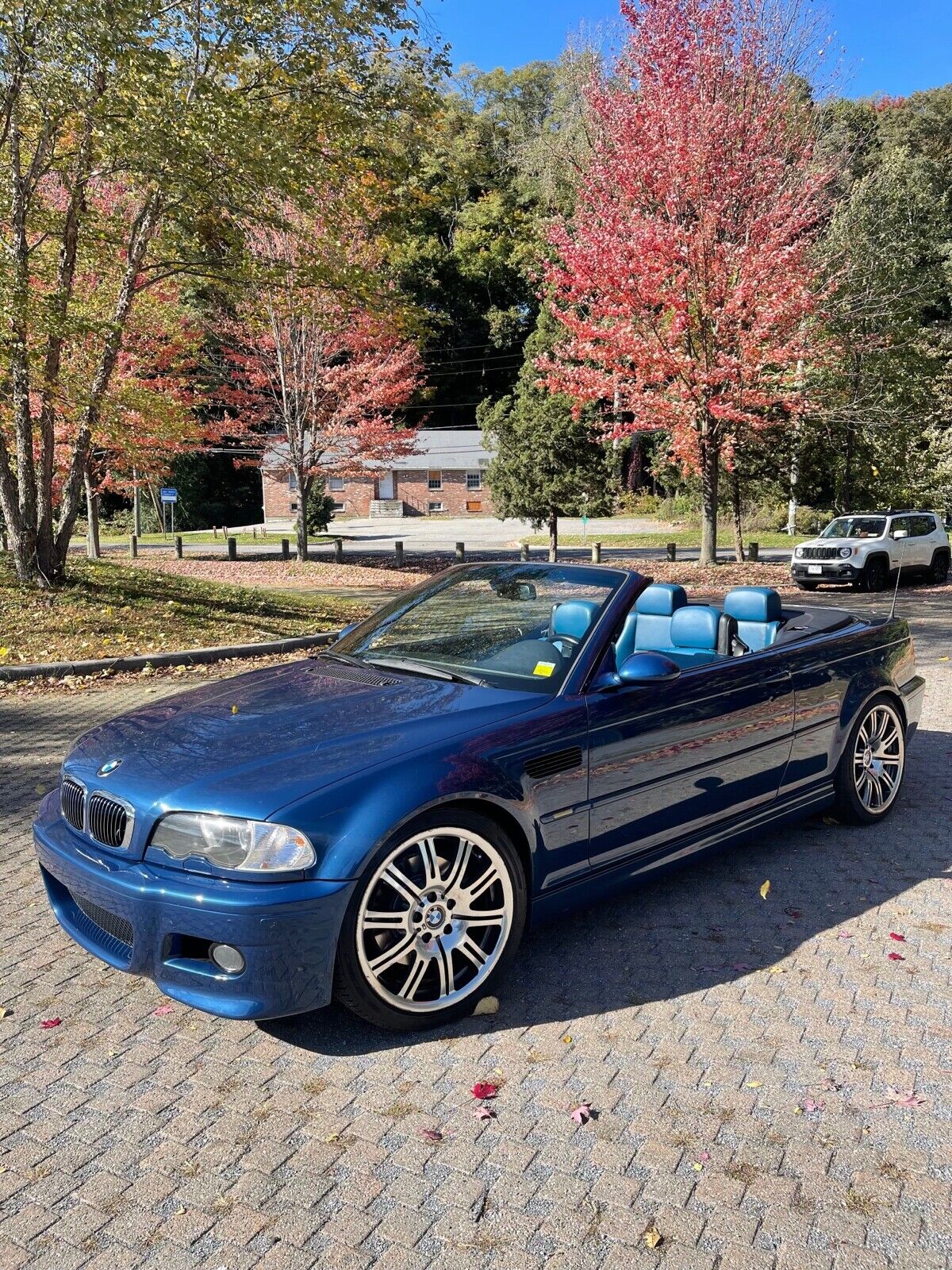 Gosh, this is like déjà vu all over again. If yesterday's Sprint Blue RS6 wasn't enough to tempt you, I'm back with an even more blue M3. Today's E46 is Topaz Blue Metallic outside, which is nice – but that's not the whole story. Inside is the very blue Laguna Seca Blue leather upholstery. The seller of this one believes that you'll be hard-pressed to find another like it, and I'd have to agree. Laguna Seca Blue leather was available from the factory as a special-order but regular production color, meaning the car didn't have to go through BMW Individual. But why choose this color? Well, the story goes that this is was a press car model, and indeed it carries code 916 – Development Vehicle. I previously looked at a double-Imola E46 M3 press vehicle, and it's neat to see another come up for sale: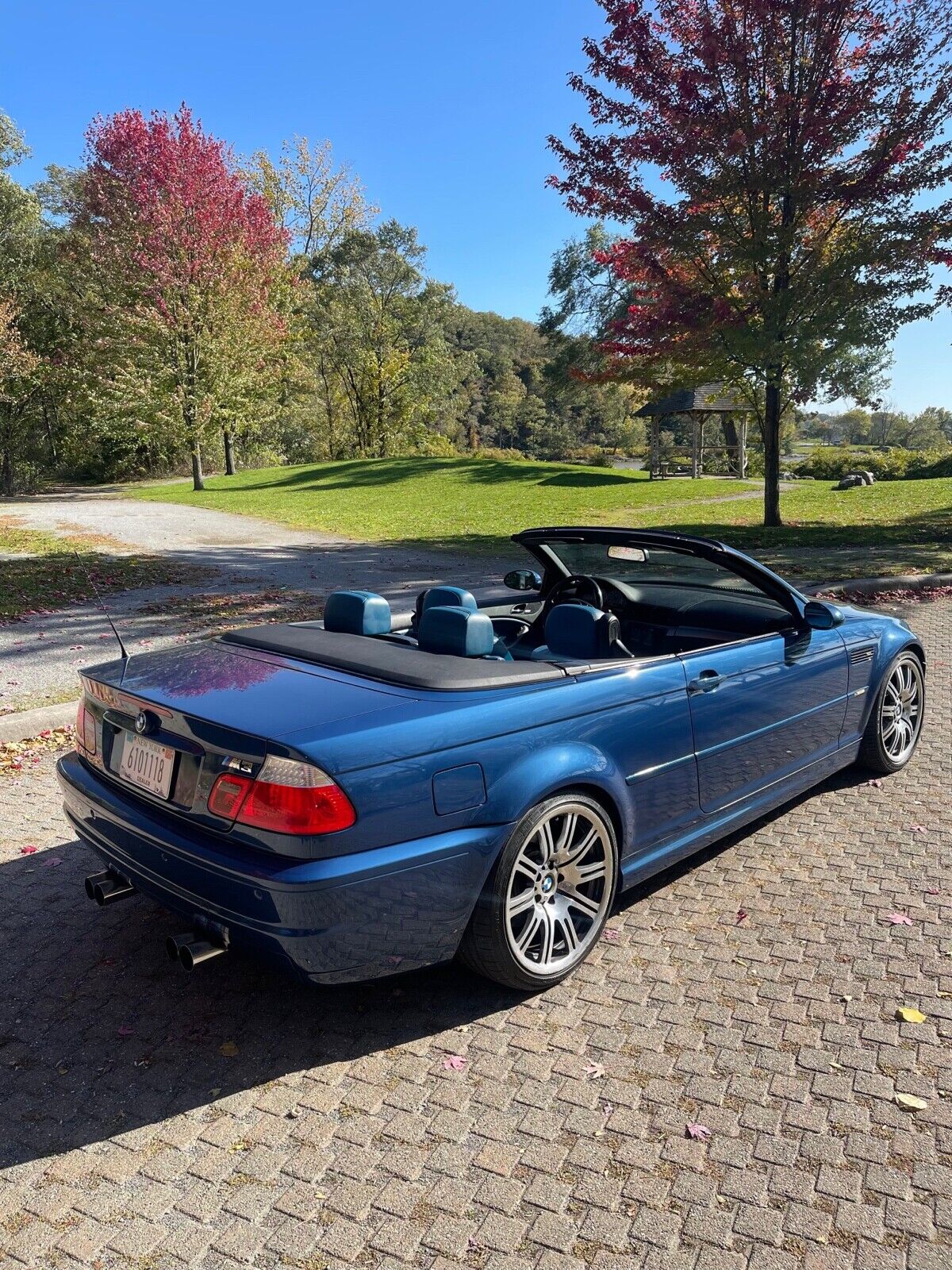 Year: 2003
Model: M3 Convertible
VIN: WBSBR93463EX23465
Engine: 3.2 liter inline-6
Transmission: 6-speed manual
Mileage: 68,500 mi
Location: Buchanan, New York
Price: $24,000 Buy It Now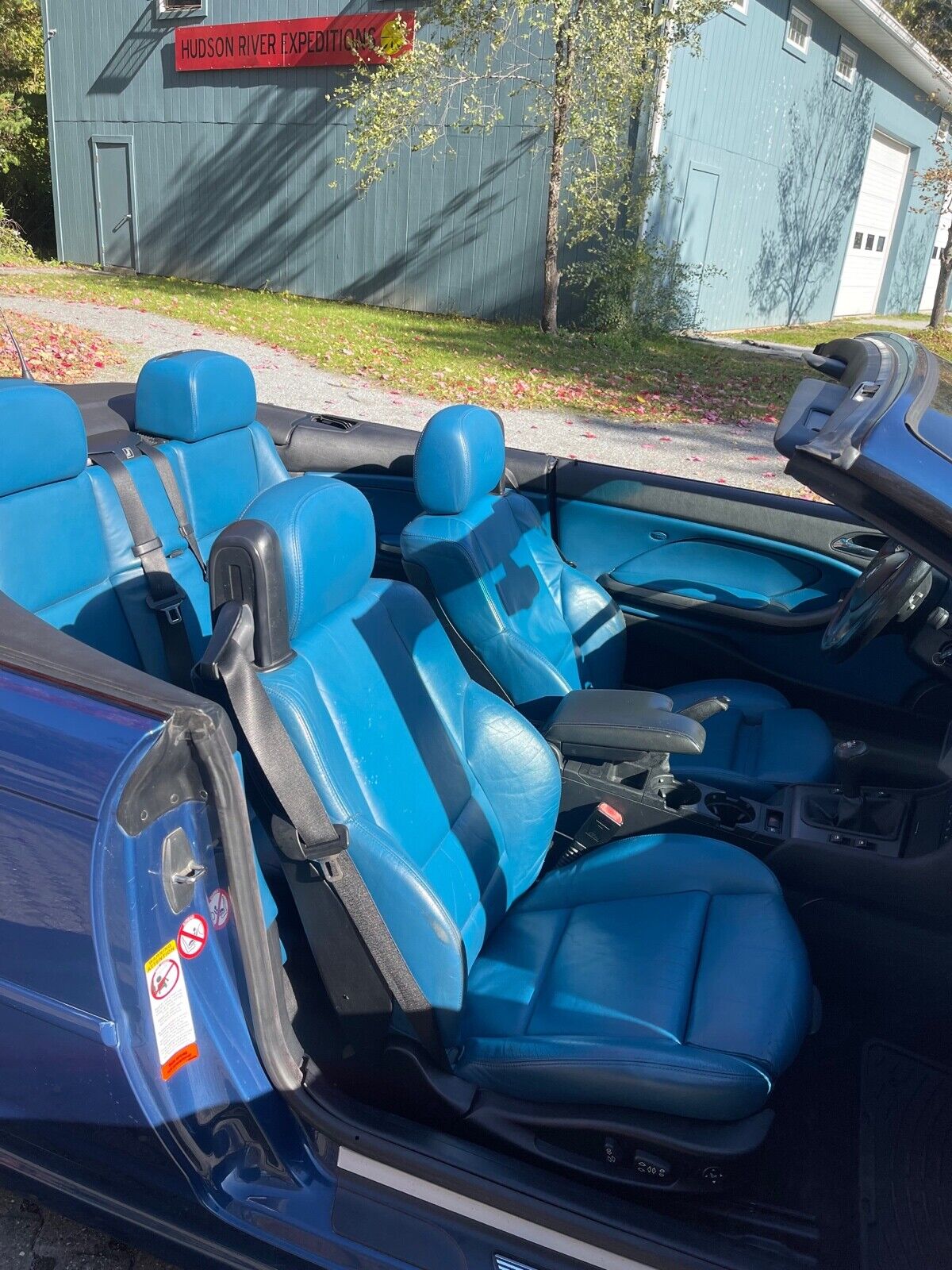 About this vehicle
This 2003 BMW M3 is an original. The owner has had it for 1 year. The vehicle runs great.
Vehicle Details

2003 E46 M3 Convertible

Topaz Blue exterior on Laguna Seca Blue Interior with heated seats (From factory)

6 Speed Manual, originally SMG

68k Miles

Clean title, no accidents

VIN: WBSBR93463EX23465

Rod bearings replaced under BMW recall program @43k miles

Subframe is reinforced

New motor mounts

New drive shaft flex joint

New front zimmerman coated rotors and textar brake pads

New cabin air filter

New side view mirror glass with extended heater leads

Fresh oil change & differential flush

BC Coilovers

The car has no issues. Mechanically in great shape. Top functions properly. No history on VANOS but presents with no issues.

In 2006, BMW bought it back (lemon) due to reoccurring SMG actuator issues.

This car was a BMW pre-production press car overseas in Germany. We don't have information on the exact number of this color combination produced, but chances are slim to none you'll ever come across another one.

@PuristMotors

$24,000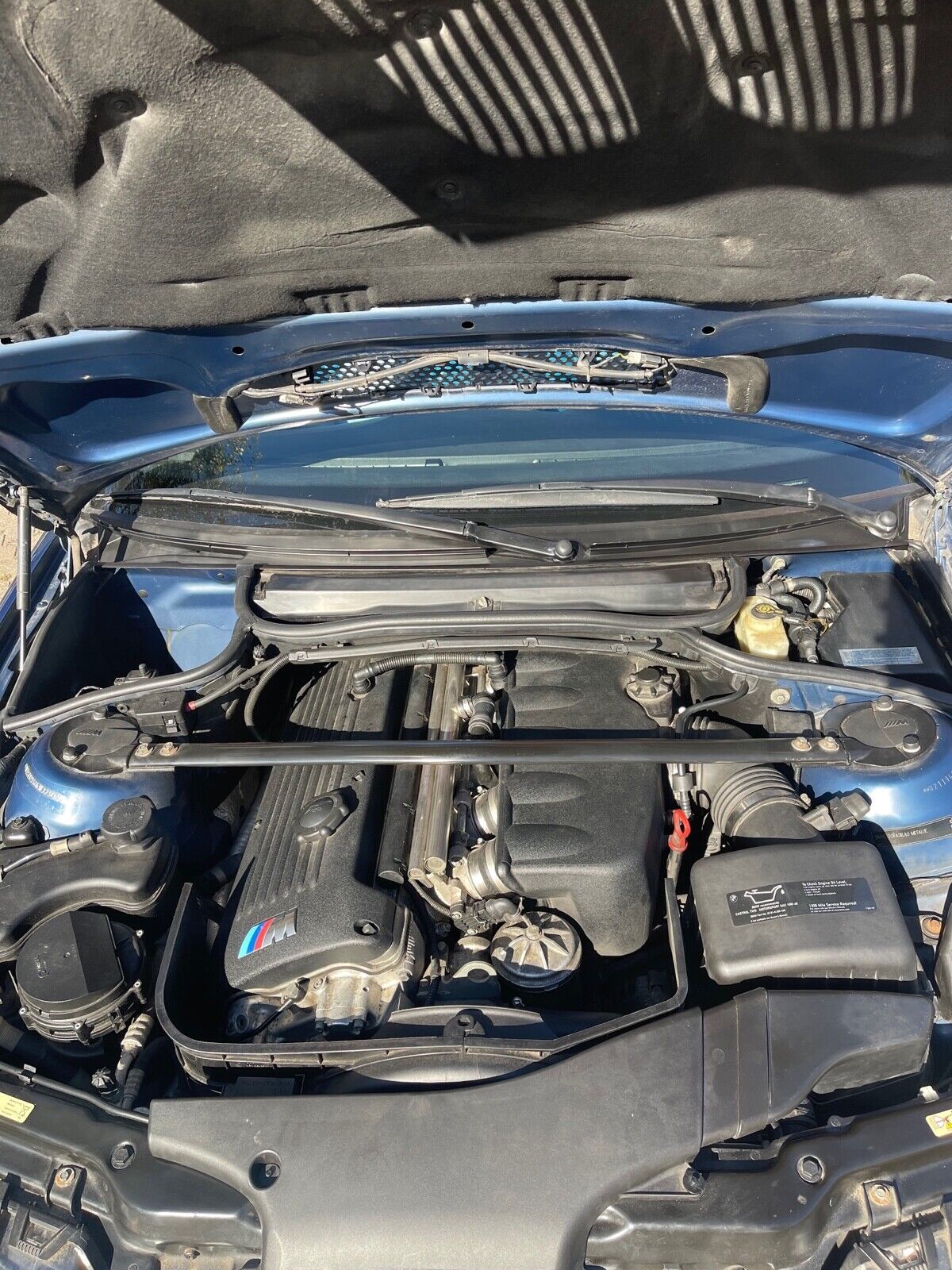 So, the history with this one is a little more rocky than most would like. It started life as an SMG, and it was auctioned pretty early in life – then deemed a lemon shortly thereafter. It's also spent a lot of time in states not known to be kind to E46s. Along the way the SMG was converted to manual operation, and the seller claims that the rod bearings were done under recall – though that's odd, since this is an LCI model and they were predominantly not covered under that recall. There is some other work done as well, which probably overall adds to the value here presuming it's accurate and recent.
The car is priced at $24,000, which is on the lower side for a manual E46 M3 in an interesting color. For argument's sake, this similar-mileage Imola/Gray '03 sold for about the same amount, though there were fewer stories. If you don't mind the branded title and that it's a converted car, you'll have quite a special and unique M3 in this package.
-Carter