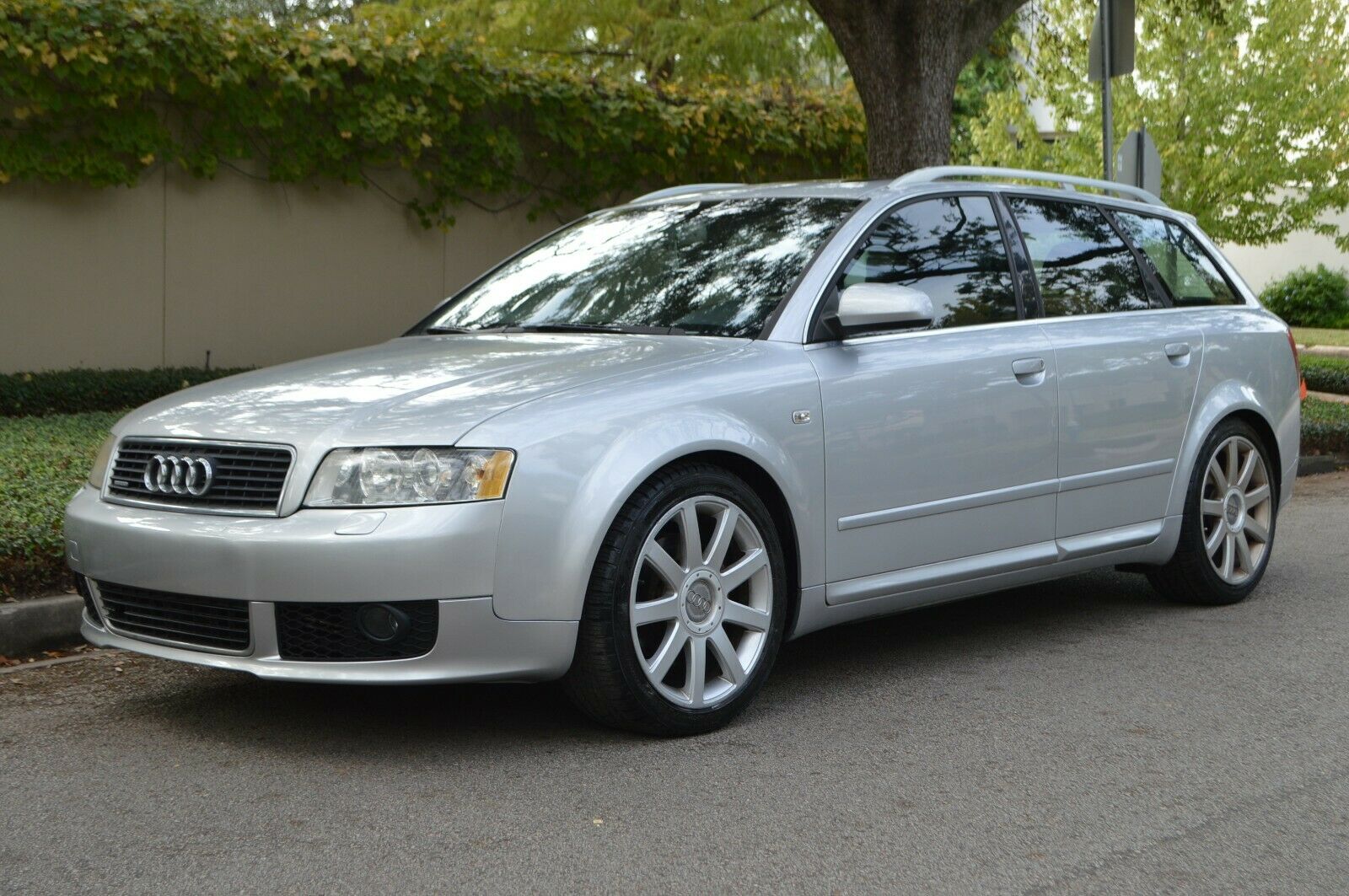 Just like BMW's E46 ZHP package, which was effectively an M3 without the flares and M engine, Audi, too, had a "Diet S4" in the B6 generation. Dubbed the Ultrasport Package, for $3,000 it included RS-inspired "Celebration" 18″ wheels with summer tires, the lowered 1BE suspension that was part of the normal Sport package, a unique quattro GmbH/Votex body kit, and a nicely wrapped leather steering wheel and shift knob. It also limited your interior option to black, and a fair chunk of them appear in Light Silver Metallic – also a popular choice on the S4. Unlike the 330i, the USP A4's engine choices weren't upgraded, but you did at least have two – the AWM 1.8T rated at 170 horsepower, or the AVK 3.0 30V V6 good for 220 horsepower. Both were available with choice of 6-speed manual (*5-speed for the FWD models) or automatic, and the basic 1.8T model was about $10,000 less than the 330i. While there was no convertible/coupe USP to compare to the 330i, Audi maintained its trump card on sporty wagons. Just like the ZHP, today the USP A4s command a strong premium in the used market, especially as Avants: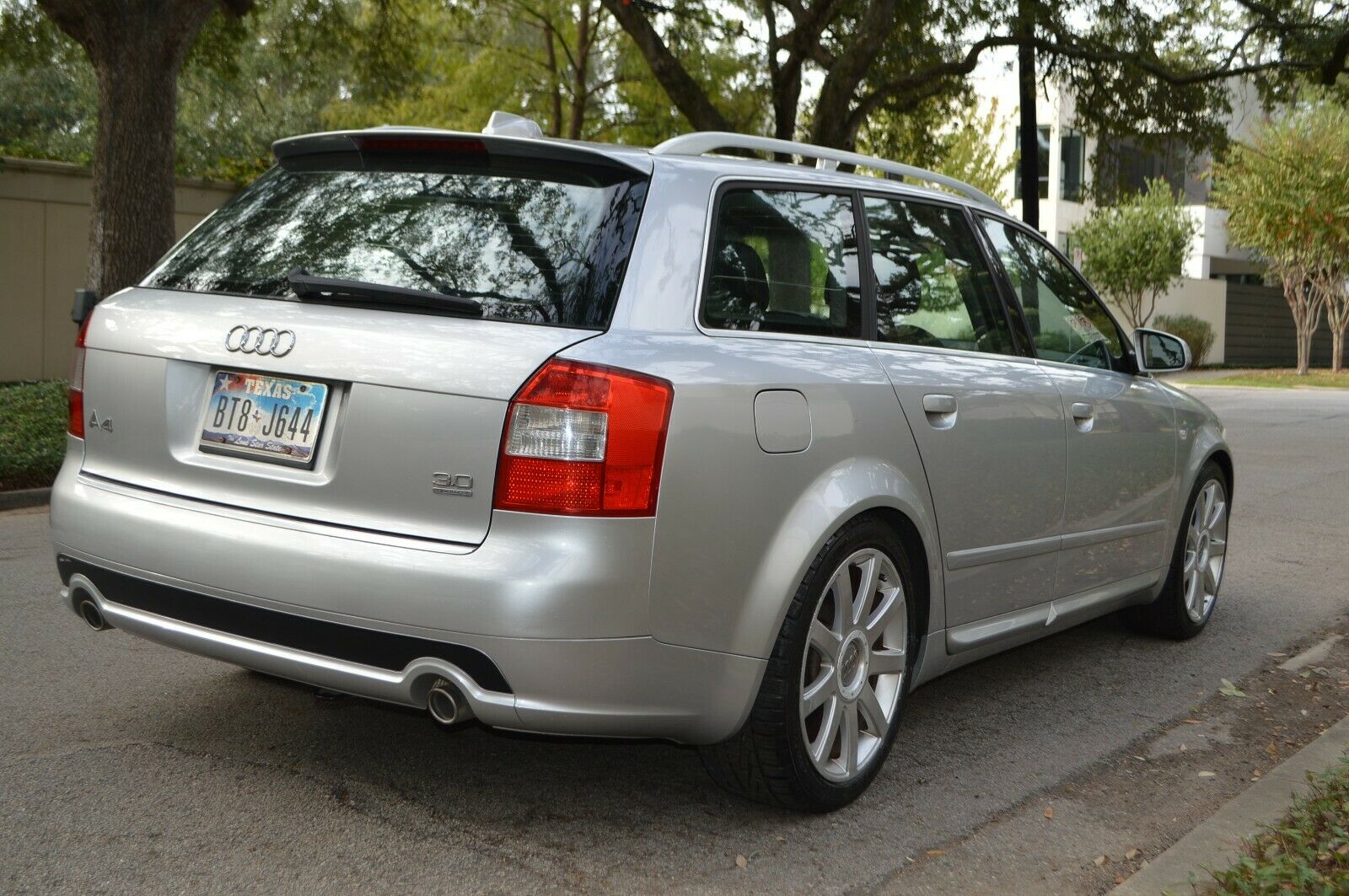 Year: 2004
Model: A4 3.0 quattro Avant Ultrasport
VIN: WAUVT68E34A230094
Engine: 3.0 liter V6
Transmission: 5-speed automatic
Mileage: 98,000 mi
Location: Houston, Texas
Price: Reserve Auction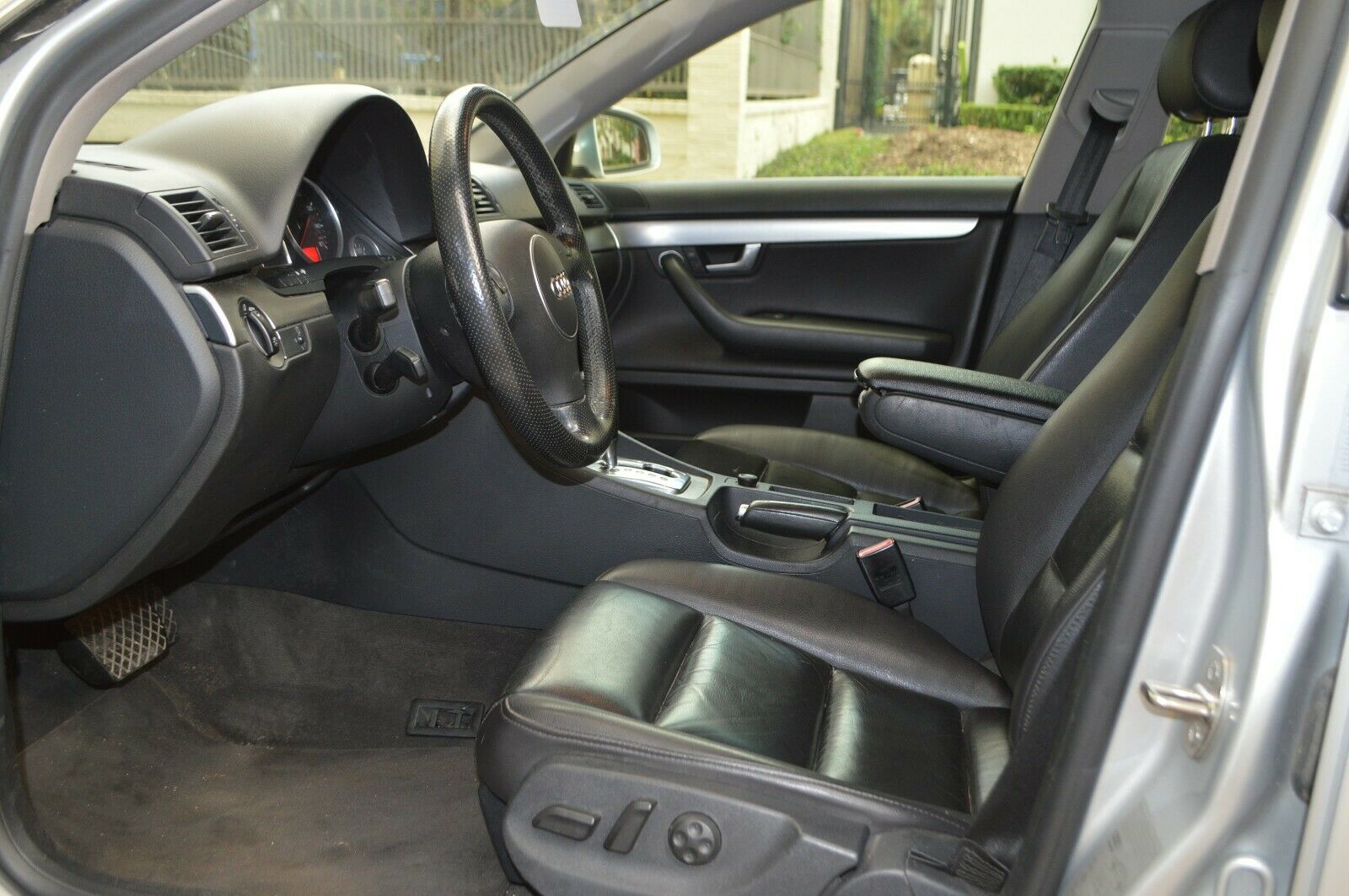 Hi folks,

Get ready for winter in this awesome Avant Quattro!

Up for grabs is a beautiful, rare and desirable 2004 B6 A4 Ultrasport Quattro 3.0 wagon in Silver/Black. 1 of only 100 in this configuration.

This is a 2 owner car that I purchased from the first elderly owner about a year ago. It comes with a large stack of Records from new. All books included. It is unmolested and is a great platform to customize or drive as is for a very long time.

MECHANICAL:

The 3.0 L V6 is in great shape. It runs beautifully, has great acceleration and transmission shifts are crisp.

– Just had the timing belt and water pump done, which if you unaware, is a front bumper and headlight out job. This was a $2k job.

– Shocks/struts are in good shape

– No play in the steering/suspension

– Brakes are in good shape

– No leaks

– Will likely need ball joints down the road

EXTERIOR:

The Silver paint is in great shape, having been garaged most of its life.

– Recently, I had the front and rear bumpers resprayed to address scratches. Rest of the paint was treated to a paint correction and looks excellent.

– Ultrasport body including side sills and specific bumper treatments.

– No paint fade

– Southern car its whole life and NO rust, accidents or floods. Has a couple of tiny dings.

– No cracks in the windshield.

– 18″ Ultrasport specific wheels are in good shape, but are not perfect. They have some curb rash that has been touched up, so looks very presentable. Tires are in great shape.

INTERIOR:

The Black leather interior has been very well preserved. No rips or tears in the leather.

– Sport steering wheel in great shape.

– Non Smokers

– AC works great, along with the heat

– Fold down rear seats for ample storage.

– Passenger window needs the regulator replaced.

– Headliner for the most part is in great shape. Slight sagging in the cargo area, but not obtrusive. ( See pics)

– Minimal scuffing on some interior buttons, but not unsightly.

In summary, you are getting a well maintained car with a great service history that will provide years of motoring bliss. Just get in and go. Be realistic in your expectations and you will not be disappointed. I can help with shipping logistics, but that is the cost of the buyer. I have used several shippers in the past and provide you with competitive rate quotes. Feel free to contact me with any questions at 504 95 seven 963 six.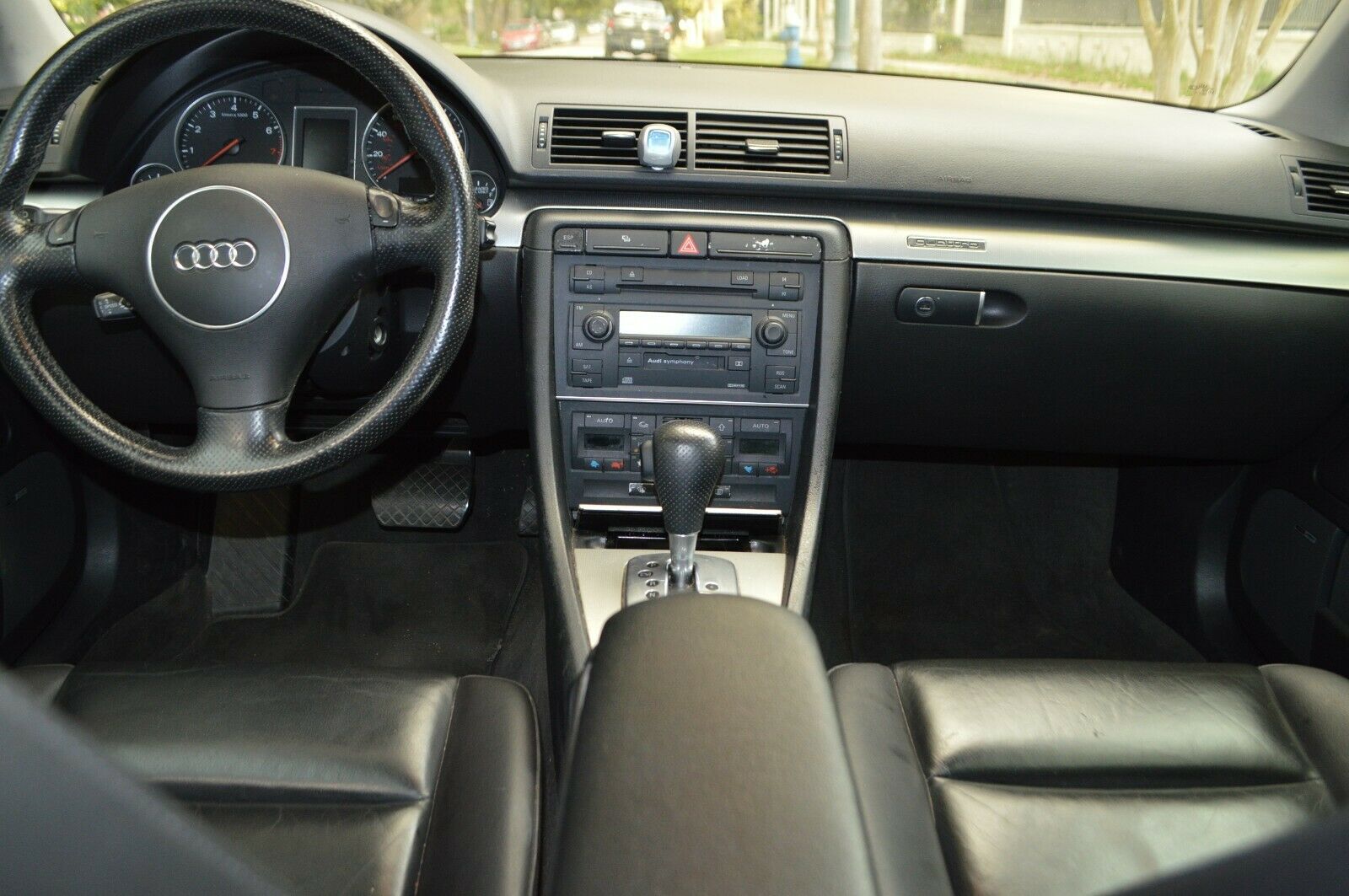 The neat aspect of this generation of Avant was that it combined the Votex Ultrasport body kit with the 6-speed manual in an Avant. Of course, that talk here is irrelevant as today's USP Avant has the 5-speed Tiptronic transmission. So equipped, with a few options this car was nearly $43,000 out the door new. It appears to be very clean as mileage is relatively in check. It also has the Premium and Infotainment packages, which are neat to see. Is this the one to get? Options are slim for Ultrasport Avants. The 3.0s have known faults, but they also avoid the boy-racer mods that the 1.8Ts are often caught with. If you'd like a nice commuter wagon, this isn't a bad option. The problem is that it'll go for relatively outrageous money – so far, bids are already up to $7,000 with the reserve unmet. It wouldn't surprise me if this one hits close to or over $10,000 – at which point, you could get a newer B7 Avant S-Line with fewer miles or 2011 A4 2.0T quattro Avant. But as with the E46, these Ultrasport package cars seem to hold an unreasonable premium for what they are.
-Carter