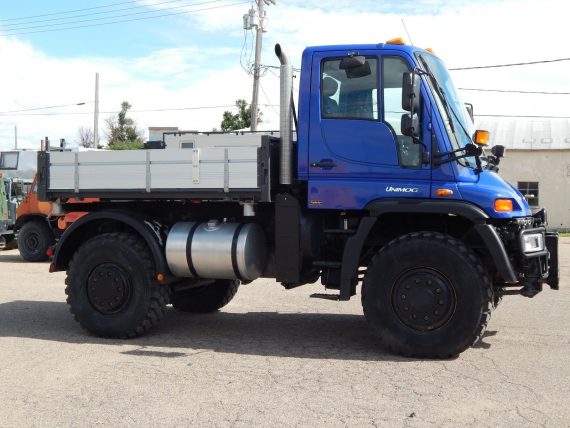 Earlier this week I featured a 2004 Unimog U500 that was the ultimate motorsports support vehicle. Today another 2004 U500 is on the auction block that can perhaps be the ultimate utilitarian workhorse. The OM906LA diesel motor inside this truck makes 811 ft/lbs of torque that, like I said earlier, is enough torque to pull a house off its foundation. But this U500 located in Colorado offers much more than just a bunch of torque and 395(!) series tires.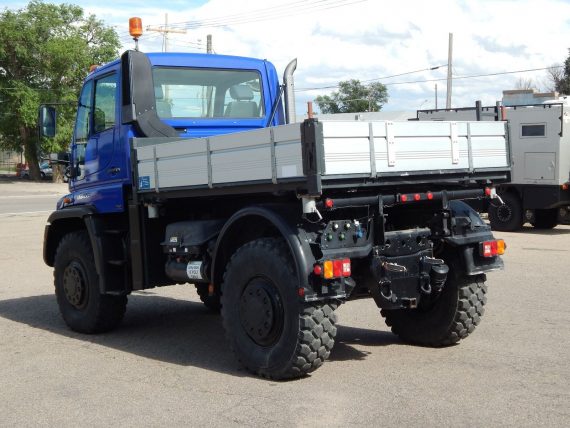 Year: 2004
Model: Unimog U500
Engine: 6.4-liter 6-cylinder diesel
Transmission: Electronic-manual
Mileage: 42,234 mi
Price: Auction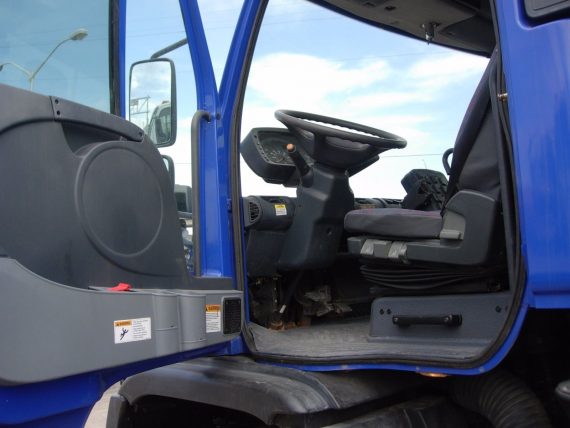 This a 2004 U500 with 42,500 miles, in excellent condition. The chassis is exptremely clean with no corrosion, and it still has the factory applied corrosion inhibitor visibly. This Unimog was used as a traveling demonstration unit by Unimog North America for the the first 26,000 miles. I have the service records from that mileage up to the current mileage. I have been a Unimog dealer for 20 years, and have owned 28 U500s. I have completely inspected and serviced this unit.

This unit is for sale locally. Please call with any questions or to make an offer on this unit.

Rob 719-241-5419

It is equipped as follows:

132″ wheelbase

Auto-shift transmission

24-speed transmission (working and crawler gears)

CTIS (central tire inflation system)

Heated windshield and mirrors

Cold weather package (diesel fueled engine pre-heater, block-heater, and intake-heater)

Front PTO

Three-way tipper platform

Front and rear hydraulics

European Mercedes hood

Custom rear towing hitch

Front implement plate

I also have snow plows, snow blowers, mowers, dozers blades, winches, and a broom available to use on this Unimog.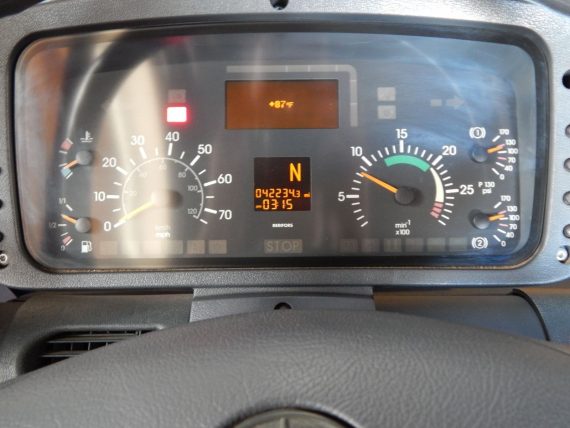 Investing in a U500 for private use isn't a decision that should be made without serious research and the reason I'm featuring this Mog is the seller, Rob Pickering. Rob is the owner of Terry Lee Enterprises based in La Junta which is the go-to place for everything Unimog. If you are even pondering anything Unimog, Rob is your guy. He mentioned in the listing that he completely inspected and serviced this U500 and that the first 26,000 miles on the truck were used as traveling demonstration unit by Unimog North America. Another huge plus is the winter package which not only makes operations in the cold weather a lot of easier but it nice to have the creature comforts when working. Basically the only thing missing is the VarioPilot steering which lets you convert the truck from left hand drive to right hand drive in 30 seconds flat. As if there was anything left the Unimog couldn't do.
As far as pricing goes, the auction starts at $50,000 but the reality is that this is more than likely a six-figure U500. Chances are if you are a serious shopper for a U500 you have much bigger priorities than haggling over a few thousand dollars for a truck you need to work for you. At the end of the day if you were ever to buy a U500, this would be at the top of the list
– Andrew