Just when you think you know it all, something comes totally out of left field that you never even knew existed. As I was doing my normal browsing of obscure dealers across Europe, I came across what is described as a 2004 Porsche 911 Carrera … R? Yes, that magically little letter that turns a $150,000 991 GT3 into a $500,000 car. But to find that letter on the back of a 996 decklid? I had no idea how or why, but after a bit of research it became more clear. I think.
This is supposedly, and I say don't think I can hedge that enough, one of 10 "911 Carrera R" examples produced for with the blessing of Porsche for Pon Porsche Import, a factory Porsche dealer in Leusden, Netherlands. Why Pon? Supposedly because they have been the official importer of Porsche to the Netherlands since 1949. Because of that relationship, Porsche agreed to make them this special example. They debuted it at AutoRAI 2003 as an order-only car, and only 10 were spoken for probably because it was listed at €125,090. Yikes. Again, I say this as just what I've researched, and am no way guaranteeing this information. So what is different about it? Well, probably as not as much as you were hoping.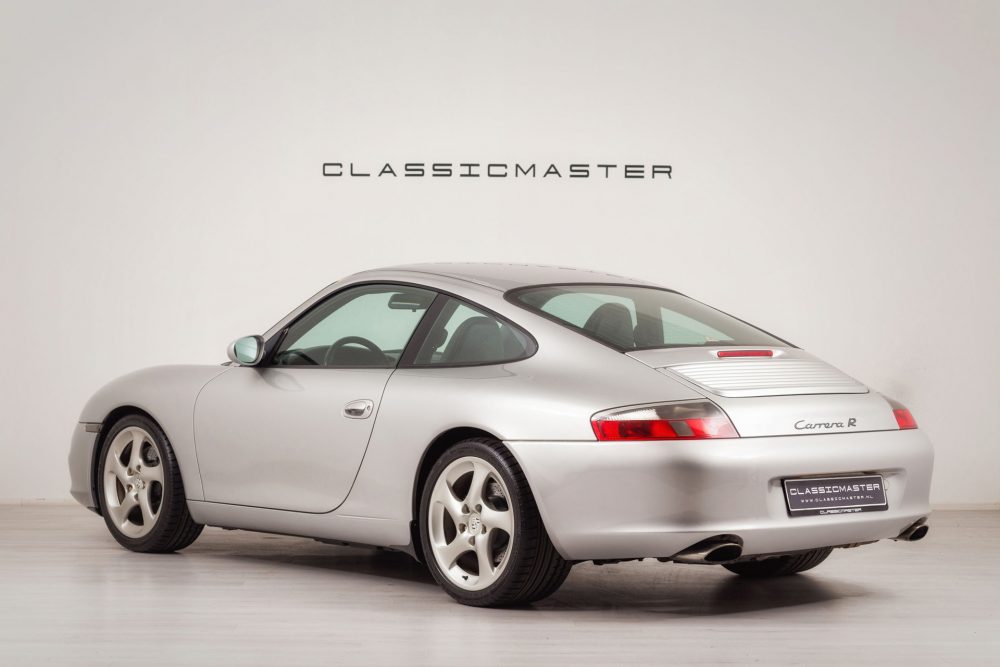 Year: 2004
Model: 911 Carrera R
VIN: N/A
Engine: 3.6 liter flat-6
Transmission: 6-speed manual
Mileage: 98,742 km (61,355 mi)
Location: Oud Gastel, Netherlands
Price: €45,559 ($54,995)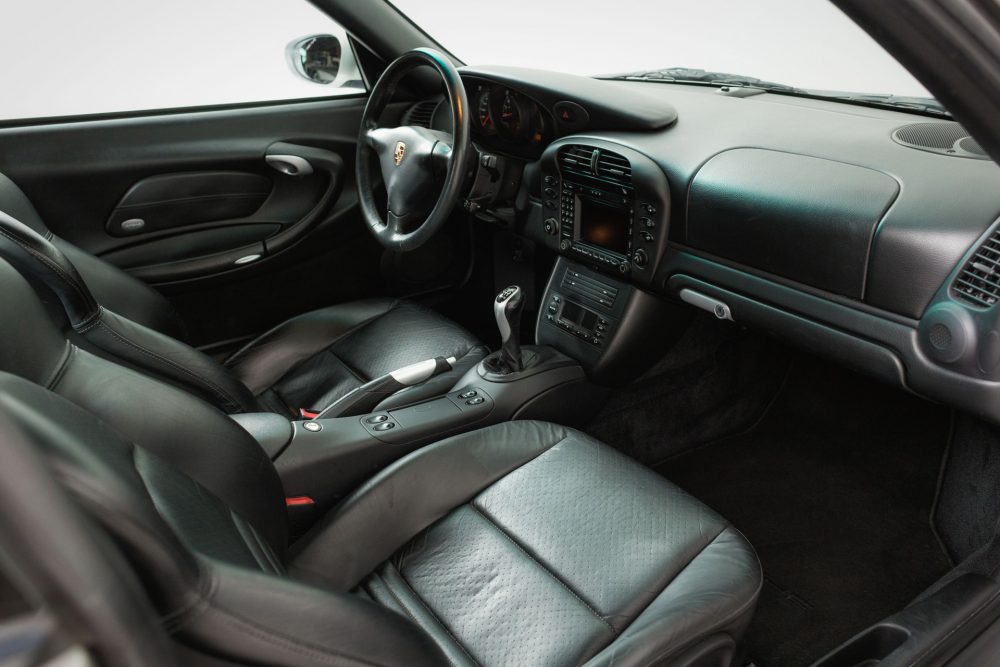 Original Porsche 996 Carrera R for sale. There are only 10 of this unique Porsche 996 CarreraR in the Netherlands!
Importer Pon, in collaboration with the factory, had a special version of the 911 Carrera Coupe made on the occasion of the RAI 2003.
Modified cylinder heads, camshafts, intake and exhaust manifolds, and last but not least a modified engine management, provide 345 HP.
The chassis has also been lowered by 10 cm and by means of shorter – tighter springs with heavier stabilizers, more tightly adjusted shock absorbers, which allows a sportier driving style.
Further extras are a sports exhaust that can be switched on and off, 18″ turbo rims, PSM stability program, Porsche HiFi package, lowered black leather sports seats and metallic paint.
The R is fully dealer maintained and has a complete maintenance history through invoices and maintenance booklet. Until last year, the Porsche still made use of the Porsche Insider warranty.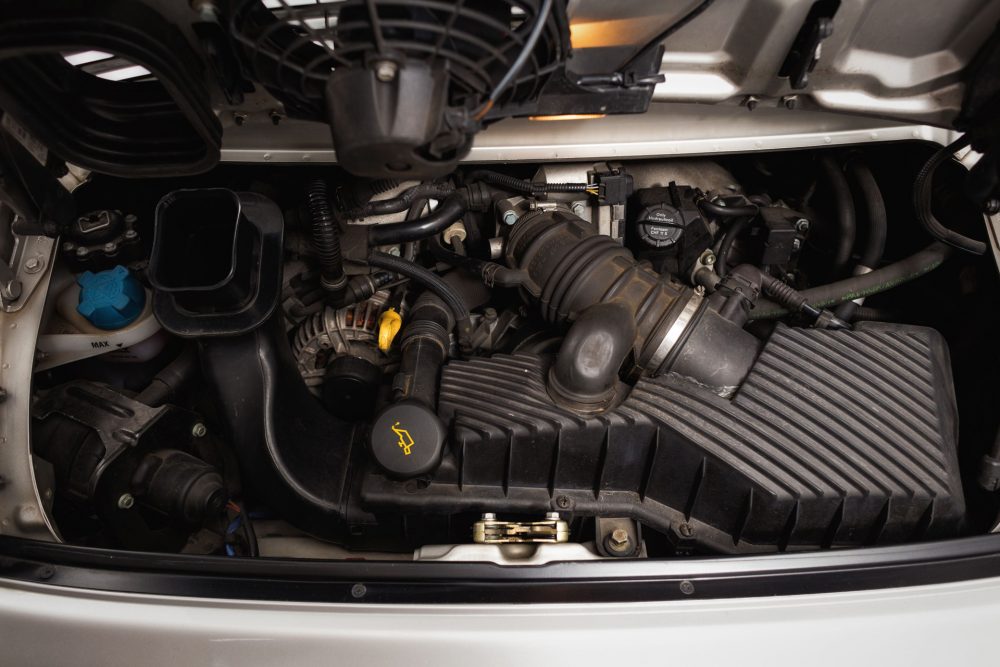 From what I can tell, this is a C2 basically what would be an unofficial 996 Carrera S. It has the 3.6L, 18″ Turbo twist wheels, a sports exhaust and suspension, Porsche Stability Management, sport seats, and some other little things. Much better than pitching it as the X51 and X74 packages, plus you get that cool little badge. But again, the problem here is that the base price of the Turbo was €122,500. I realize that almost zero sold for that given how heavily optioned they were, but that is a terrible look on paper.
Now we sit with this example that shows 61,000 miles and an asking price of $55,000. That still is very much enough money to buy a 996 Turbo, but everyone and their mother has a 996 Turbo. No one will have a 996 Carrera R and in the world where scarcity is king, I might even learn towards this is worth its asking price.
– Andrew