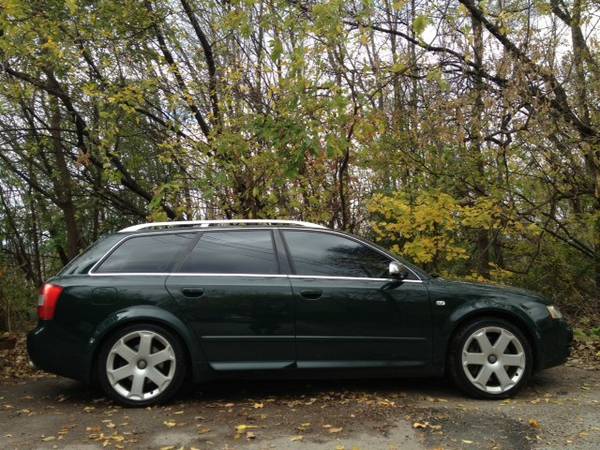 Last week, Paul wrote up a nice 2005 Audi S4 Avant, one of the few manual V8 wagon options ever offered to Americans. The package of the B6 and B7 Avant were certainly quite desirable and as Paul also noted, they developed quite an enthusiastic following. As they should have; as enthusiasts, we hear constant whining about all of the cars that aren't offered to U.S. markets; yet when afforded the option to buy these cars, often the folks doing the complaining won't ante up and buy them. Consequently, we've seen the S4 Avant model leave U.S. shores in favor of more and more "sport" utility vehicles. What are we to do as enthusiasts? Snap up the remaining clean examples of Avants, that's what. And today, if you want to stand a bit apart from the crowd, there is one of the rarest color combination B6 Avants available: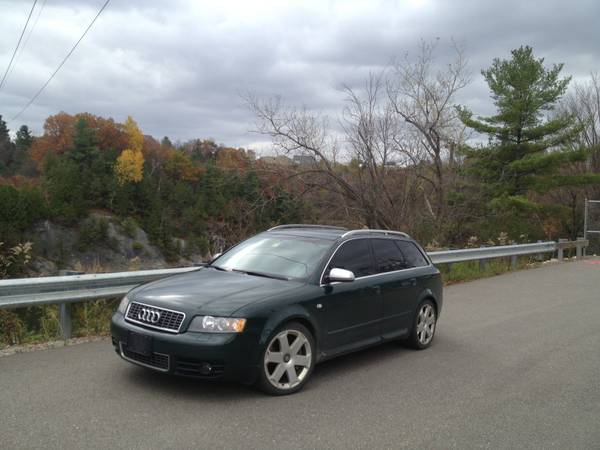 Year: 2005
Model: S4 Avant
Engine: 4.2 liter V8
Transmission: 6-speed manual
Mileage: 126,000 mi
Price: $16,000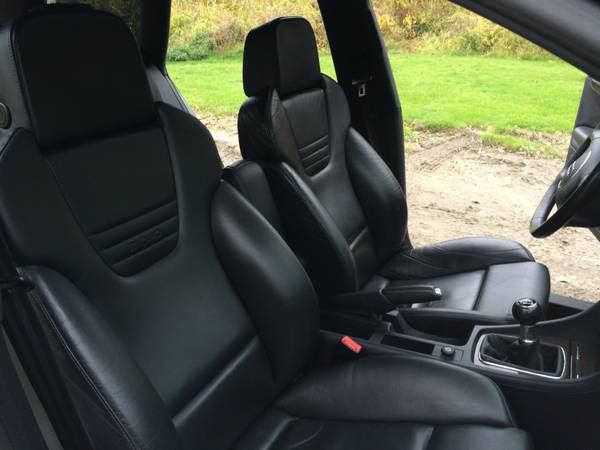 Up for sale is my beautiful and rare 6 speed manual '05 B6 S4 Avant. I bought her around thanksgiving, and although she is an awesome car to daily drive, I'd like to get into something a bit better on gas for my daily commute.

Details:
-4.2L V8 – 340hp
-Quattro AWD
-Goodwood Green on black leather interior, wood trim
-Factory power Recaro seats, heated.
-Satellite radio – just need to activate it
-126,xxx miles and counting – I daily drive it.
-Oil changed every 5,000 miles with Mobil 1 Synthetic
-All stock with exception of tints, and 3000k HID foglights.
Extensive records from previous owner – Brand new engine installed by Audi dealer at 55k miles. So although the body has 126k miles, the engine only has about 71k miles.
-Brand spanking new Bridgestone Potenza Pole Position tires mounted on OEM 18″ wheels, haven't even put a mile on them yet since my snow wheels are still on (I'd like to keep the snow wheels)

Runs extremely well, needs nothing. Fun fact: in 2005, only 3 S4 Avants were brought into the US in this color. Chances are, this is the only one with a manual. And in '04, only 7 were brought in. Which means there are only 10 Goodwood Green B6 S4 Avants in the country!

Being almost 10 years old, expect your normal paint chips and light scratches. Rear bumper has some scratches, and there are a few very minor dings.

Asking 16,000 for this well sorted car. I may entertain trades for an AWD manual car, bonus points if its a wagon. Especially interested in: 2004 R32, WRX, B6/B7 A4 Avant, Allroad

Contact me via text or call, phone number is given at top.

Thanks for looking,
Connor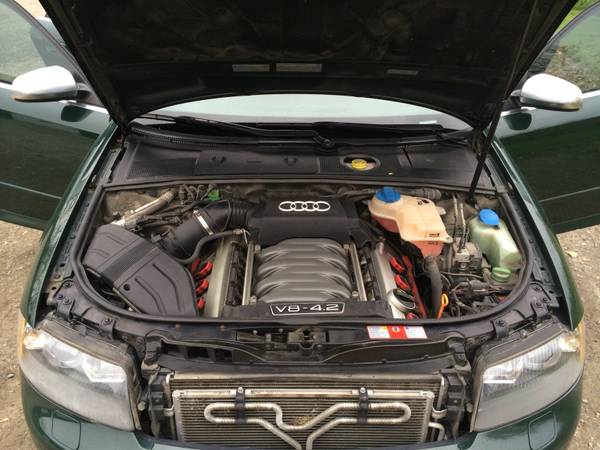 Unlike last week's S4, this one shows a history and comes directly from the seller. Miles are a touch higher, but the Goodwood Green is – depending on who you talk to – one of around 10 that were imported to the U.S.. Does that make it more desirable? Well, honestly I'd prefer to see a tan leather interior rather than the black that's present, but overall condition appears to be very good. That condition includes a factory-replaced motor and brand new (and fairly expensive!) tires, so this car is ready to roll for the next buyer. At $16,000, it's priced towards the higher end of non-Nogaro/Sprint Blue S4 Avants considering the mileage, but if you like the color you don't have many options. Yes, with the S4 you're rolling the dice that you may need to do motor work down the road. But for that "gamble", you're getting one of the truly great wagons ever produced at the price of a Ford Fiesta. Let's keep things in perspective and remember why we're all here!
-Carter