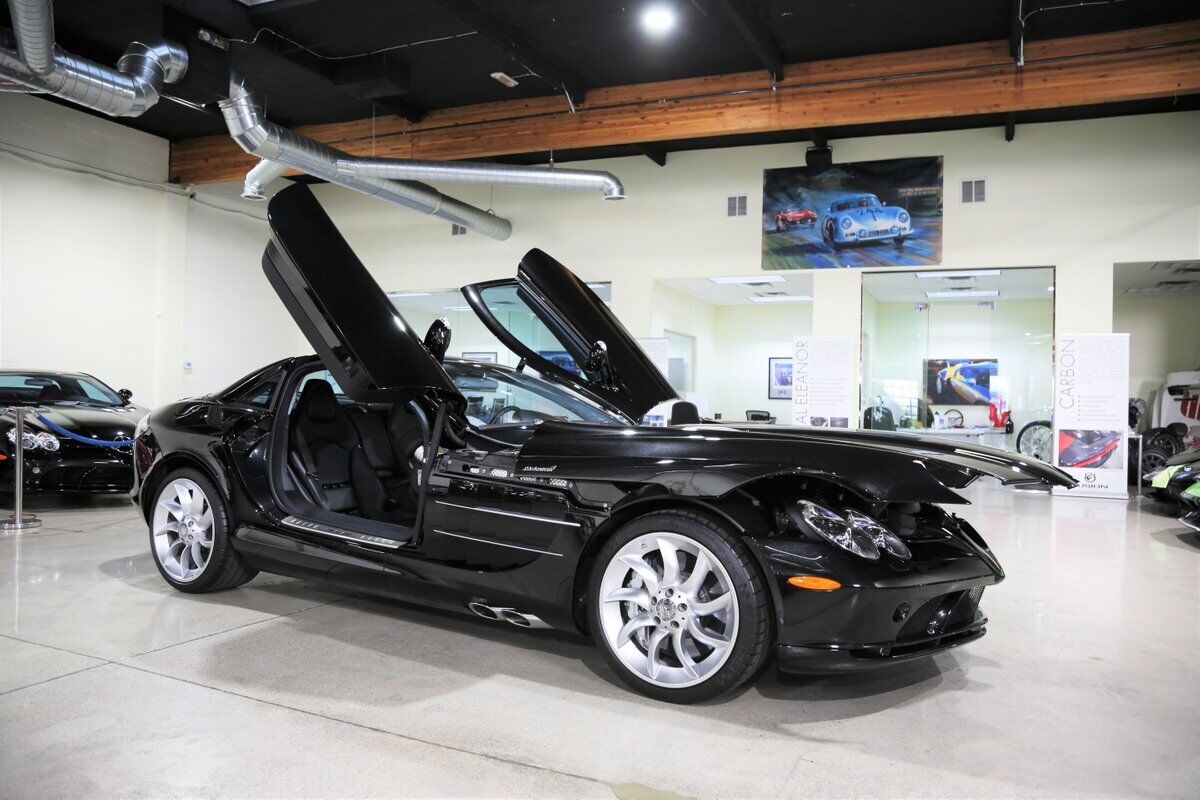 While I've always found the McLaren SLR an intriguing car, it's never been a car that I fully understood. Following in the footsteps of the "Holy Grail" of supercars, the F1, the SLR just didn't seem really that impressive in any way. Yes, it was fast. Yes, it sounded like a radial-engined airplane in full attack mode. Yes, the brakes caught on fire when it went too fast. But compared to the howling, scalded cat Carrera GT, the SLR just seemed a bit too main-stream. That was further hampered Mercedes-Benz itself when it offered supercharged versions of the SLs – which looked mostly like the SLR, had a nifty folding roof, offered most of the performance and cost a whole lot less.
Today, these ex-supercars maintain the trend; while the Carrera GTs head into the millions, it's possible to get a McLaren for less than half that amount. To me, they're the Nico Rosberg of supercars; undoubtedly talented, but unfortunately presented alongside someone with…well, more talent.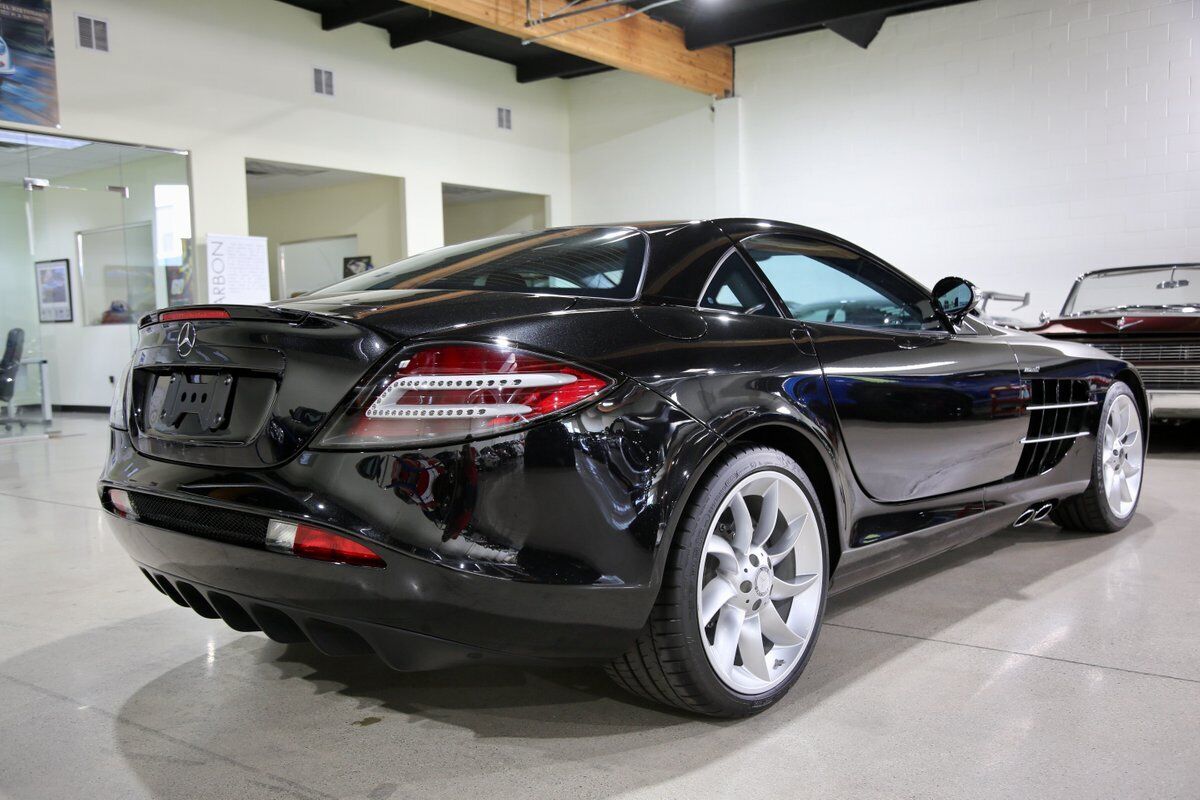 Year: 2005
Model: SLR McLaren
VIN: WDDAJ76F35M000358
Engine: 5.4 liter supercharged V8
Transmission: 5-speed automatic
Mileage: 2,700 mi
Location: Chatsworth, California
Price: $499,950 Buy It Now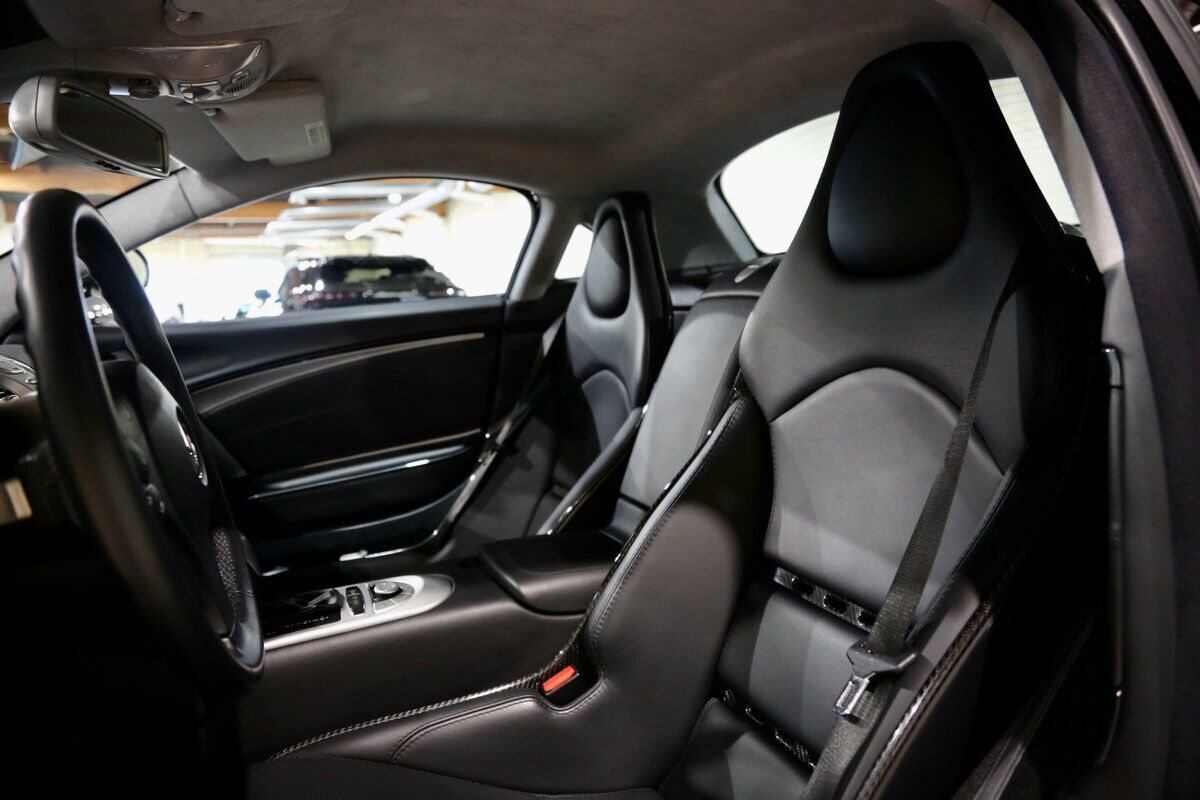 Presented is a stunning 2,700-mile SLR that has just come out of an extensive detail and is simply gorgeous.

There is little dispute in the collectible community that SLR's are undervalued and have significant room to appreciate. Lower mileage cars are increasingly difficult to find and there are few cars on the market in general.

With just 2,700 miles and freshly detailed, this particular one includes Owner Manuals and the original window sticker.

Finished in timeless Black over Black, this SLR will stand tall as part of any collection.

A total of 1,131 SLR's (all variants) were produced for the United States. SLR's are unquestionably one of the most sought-after collectibles in the world with experts unanimously agreeing that its strongest appreciation is yet to come.

Great lease rates and Financing also available on any of our inventory!
Buy Sell Trade Consignments Welcome!
Please email or call 1-818-773-8181

The Mercedes-Benz SLR McLaren is a grand tourer jointly developed by Mercedes-Benz and McLaren Automotive, built in Portsmouth and the McLaren Technology Centre in Woking, Surrey, England and sold from 2003 to 2010.

SLR is an abbreviation for "Sport Leicht Rennsport" (Sport Light Racing), an homage to the Mercedes-Benz 300 SLR which served as the car's inspiration. The car was offered in coupé, roadster, and a limited edition speedster variants.

At the 1999 North American International Auto Show, Mercedes-Benz presented their Vision SLR concept, inspired both by the Mercedes-Benz 300 SLR Uhlenhaut Coupé of 1955,which was a modified Mercedes-Benz W196S race car, and the design of closed-wheel Formula One cars, a field in which Mercedes had prior experience, providing engines for McLaren bodies, as Mercedes-Benz were already designing and developing powertrains and electronics for McLaren's Formula One Team.

The production version of the car was unveiled to the general public on 17 November 2003. This version was a bit different than the concept, the adjustments included more complex vents on both sides of the car, a redesigned front with the three-pointed star plunged in the nose and red tinted rear lights.

The SLR features Sensotronic Brake Control, a type of brake-by-wire system. The brake discs are carbon-ceramic units and provide better stopping power and fade resistance than steel discs when operating under ideal working temperature. Mercedes-Benz claims these discs are fade resistant to 2,200 °F. The front discs are internally vented and measure 14.6″ in diameter; eight-piston calipers are used. Rear discs are 14.2″ in diameter with four-piston calipers. During wet conditions the calipers automatically skim the surface of the discs to keep them dry.

The SLR features active aerodynamics; there is a spoiler mounted on the rear integral air brake flap. The spoiler increases downforce depending on its angle of elevation or angle of attack. At a set speed, the spoiler/brake automatically raises to 10 degrees, when demanded via the driver's switch, the elevation can be increased to 30 degrees for increased rear downforce, at the cost of increased steady state drag. The car has a flat underbody and a rear diffuser for improved downforce. Due to this, there was no other place for the exhaust pipes to exit, other than the sides of the car, making it another unique feature of the SLR.

The SLR has a 511 lbs hand-built 5.4 L. supercharged all-aluminum alloy, SOHC 3 valves per cylinder 90° V8 engine, with a compression ratio of 8.8:1. The engine is lubricated via a dry sump system. The Lysholm-type twin-screw supercharger rotates at a maximum of 23,000 rpm and produces 13 psi of boost. The compressed air is then cooled via two intercoolers. The engine generates a maximum power output of 617 HP at 6,500 rpm and maximum torque of 575 lbf·ft between 3,250 to 5,000 rpm.

McLaren took the original concept car designed by Mercedes and moved the engine 39.4″ behind the front bumper, and around 19.7″ behind the front axle. They also optimized the design of the center firewall.

The car uses carbon-fiber reinforced plastic construction in order to keep the weight low. The SLR could attain a top speed of 208 mph

Car and Driver achieved a 0 to 60 mph acceleration time of 3.4 seconds, and a 1/4 mile time of 11.2 seconds at 130 mph. Car and Driver also achieved top gear acceleration 30–50 mph and 50–70 mph times of 1.7 and 2.4 seconds, which are the fastest ever recorded by the magazine in a production car. The SLR also pulled 1.13 g on the skid pad. The magazine suggested that the times may be even lower if temperatures were lower.

Motor Trend tested the SLR and achieved a 0-60 mph acceleration time of 3.3 seconds in April 2006.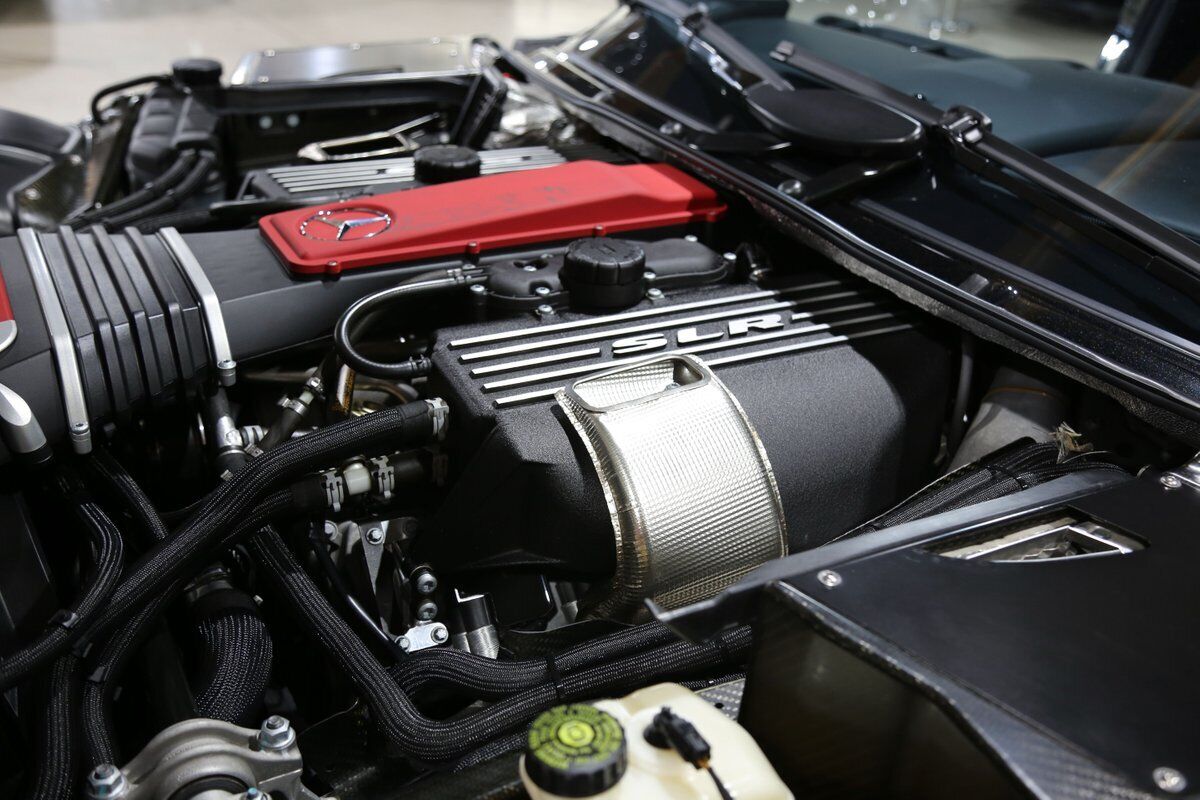 Still, despite being not quite as desirable as a Carrera GT this is a serious bit of kit. They are still very fast cars, and the power levels are still right up there with the top of the market – impressive since they're now almost 20 years old. However, as I said before the break, you can get most of this performance out of a regular SL55 for less than 10% of the price here. Obviously there's rarity and the McLaren name associated with this model – and some really cool wheels and doors, but were it my money I'd probably get several other cars.
-Carter