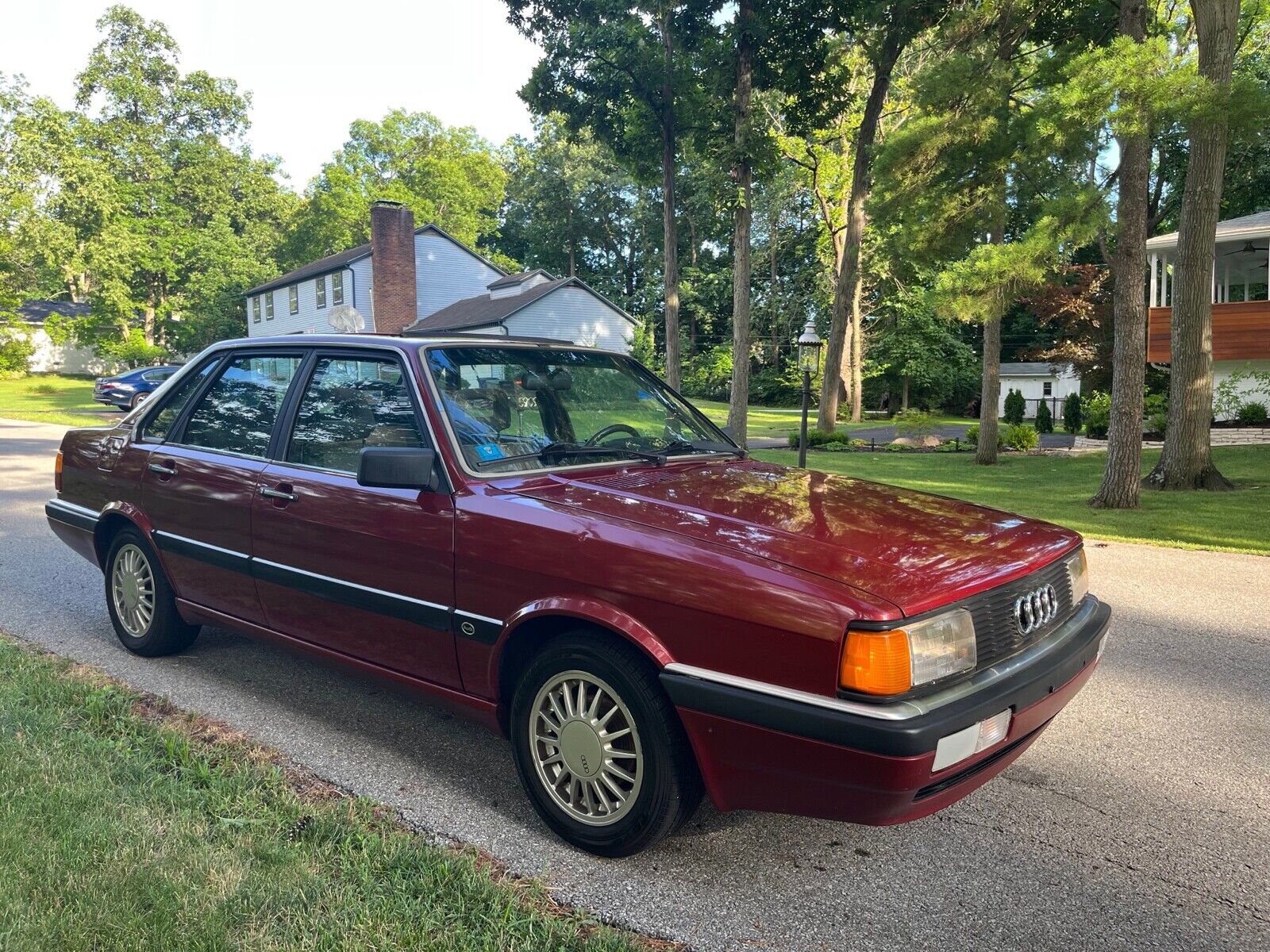 While I'm a big fan of the Audi B2 chassis, I don't spend much time looking at or for the low man on the totem pole – the 4000S. Audi's badging in the post-facelift B2 was odd, as there was no model below the "S" offered here – so the 4000S was the base model. Although these were the least powerful B2s on offer, in manual form they could just about keep up with the Coupe GT and 4000 quattro because they were also the lightest of the chassis offered. Power came from a 1.8 inline-4 borrowed from the GTI and GLI Volkswagens, but it was mounted longitudinally like all B2 motors. Even though they were down on power to the 5s, the inline-4 also had 20% less motor hanging out front, making them fairly nimble. Like their 5-cylinder GT brethren, you had a choice between a 5-speed manual or the venerable 3-speed automatic that appeared in everything from the Vanagon to the Porsche 944. Visually the wheels looked the same as the bigger-brother GT and quattro, but they were actually a different version of the R8 hiding smaller brakes. They were also the cheapest Audi you could buy in the 1980s. Though we often look at 4000 quattros, the reality is that about 75% or more of any given model year's sales were front drivers. 1987 saw 9,043 out of 11,972 sold in this configuration. These appeared to be bought primarily by older women who wanted a more refined sedan but weren't ready to buy the W201 Mercedes-Benz or E30 BMW. Much more often than their all-wheel drive counterparts, or even the GT, clean examples of the prolific 4000S pop up for sale. To prove my point, there are no less than two on offer this week!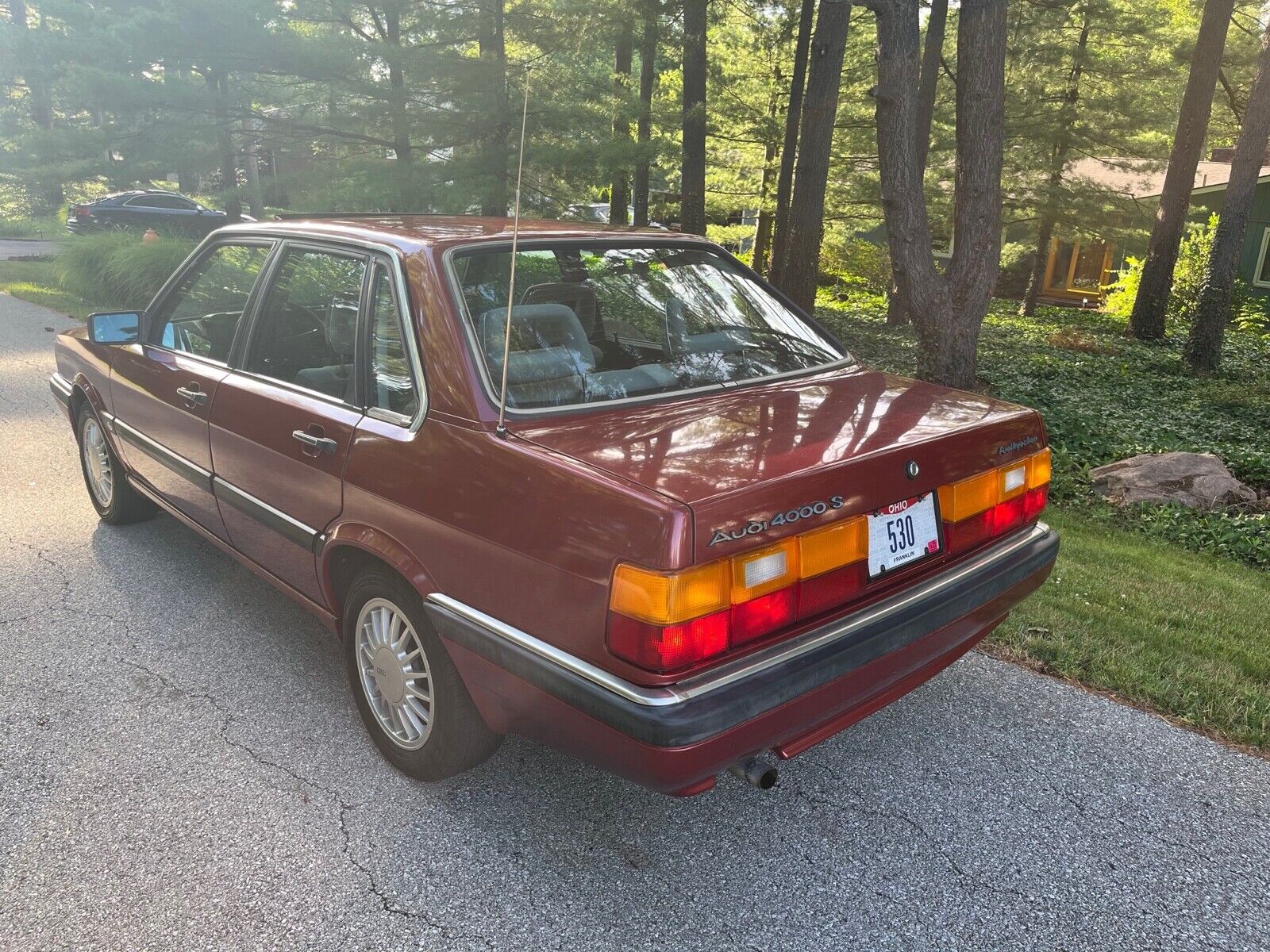 Year: 1985
Model: 4000S
VIN: WAUFB0815FA191979
Engine: 1.8 liter inline-4
Transmission: 3-speed automatic
Mileage: 91,700 mi
Location: Columbus, Ohio
Price: Reserve Auction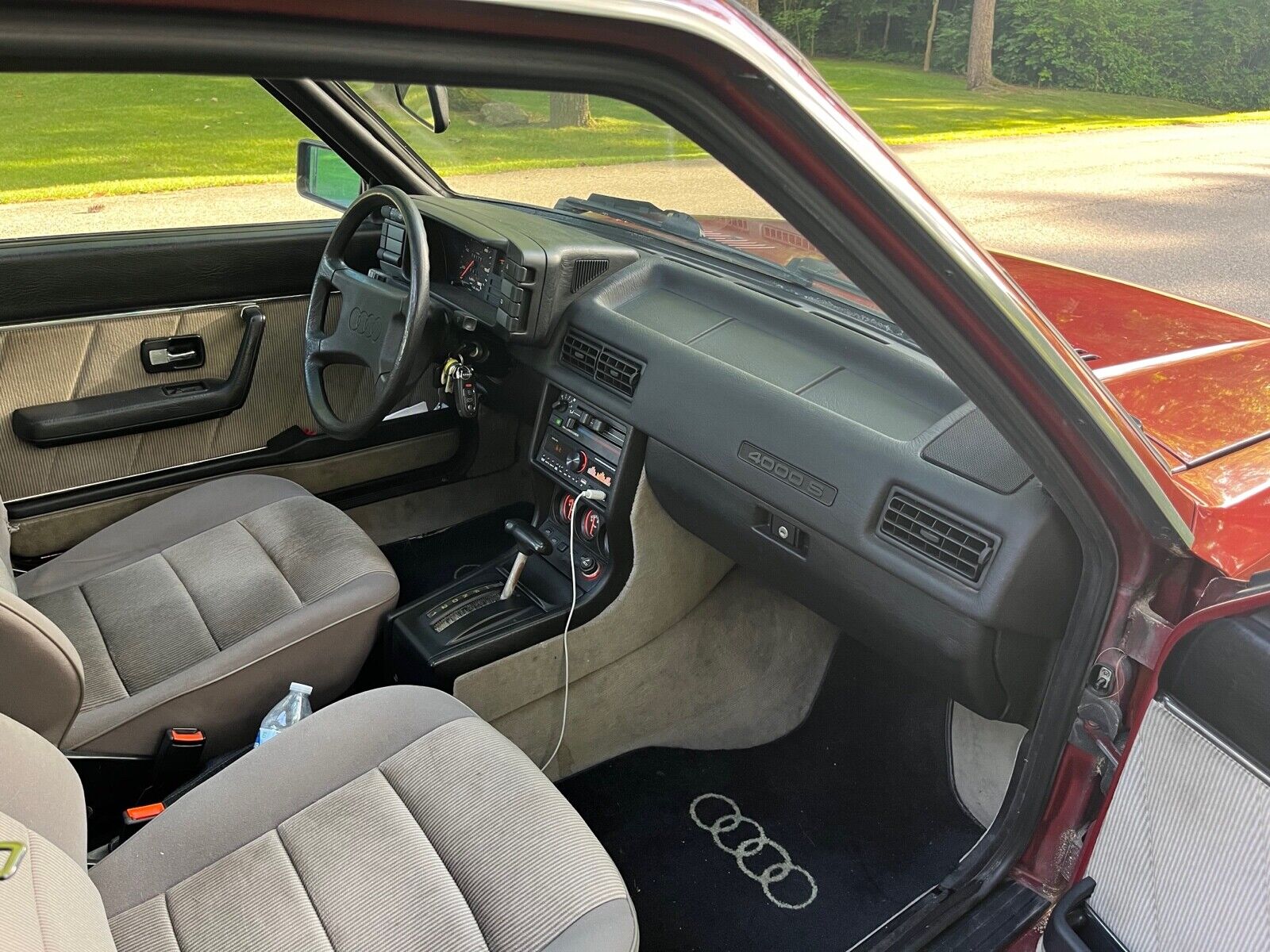 This 1985 Audi 4000 is an original. The owner has had it for 1 year. The vehicle runs great and is mainly used for weekend drives.
Seller's Notes
Just out of long term storage last year. I've put over 5000 trouble free miles on it.
Vehicle Details

1985 Audi 4000s (front wheel drive automatic). This car is in very good shape with only 91k original miles. It runs and drives well. Body and interior are very nice for its age and it gets lots of attention.

The good

-Garage most of its life.

-Original paint in good shape.

-Crack free dash, headliner and seats are in good shape.

-Both the A/C and heat work well.

-All of the power windows, door locks and sunroof work as they should.

-Engine runs well, transmission shifts well.

-Newer tires, and fuel pump.

-Almost rust free (one tiny bubble below the right rear taillight).

Issues

-A/C blows cold but the compressor rattles.

-Fuel gauge doesn't work.

-Power steering fluid leak.

-Cruise control doesn't work.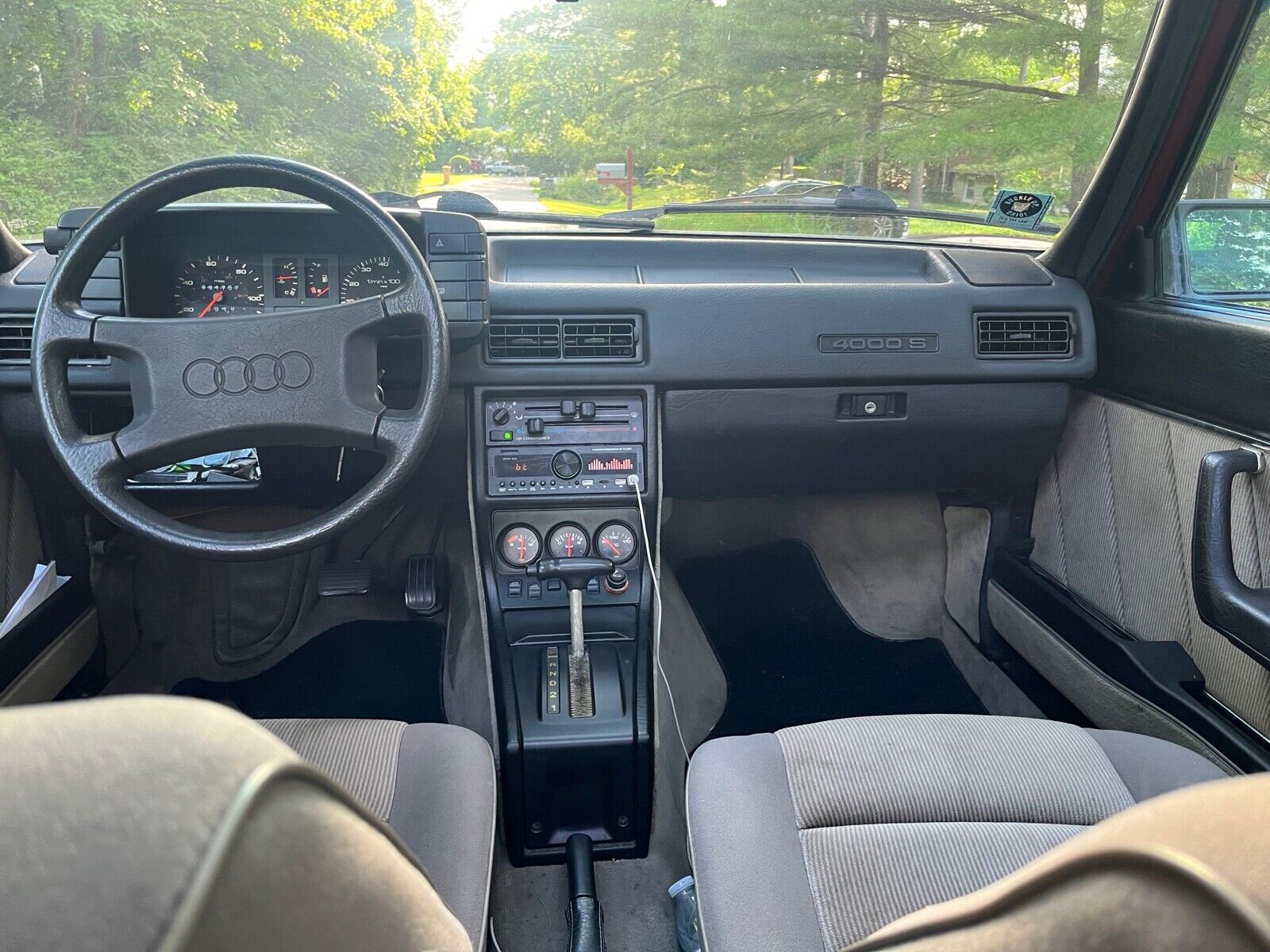 This one looks to me to be Titan Red Metallic, a very cool color that was not often ordered on these cars. The condition looks fairly presentable overall, though it could certainly use some detail work. If you're a fan of the GT and quattro seats, you'll likely be disappointed by the less-sporty 4000S seats – though the interior looks remarkably clean on this one. While several items don't work and it needs some mechanical sorting, this one looks like a pretty reasonable starting point for a driveable 80s car. It's a shame about the dent on the character line of the right-front fender; that will be tough to fix. The reserve is still on here at only $2,200, but this one should stay well under $5 grand.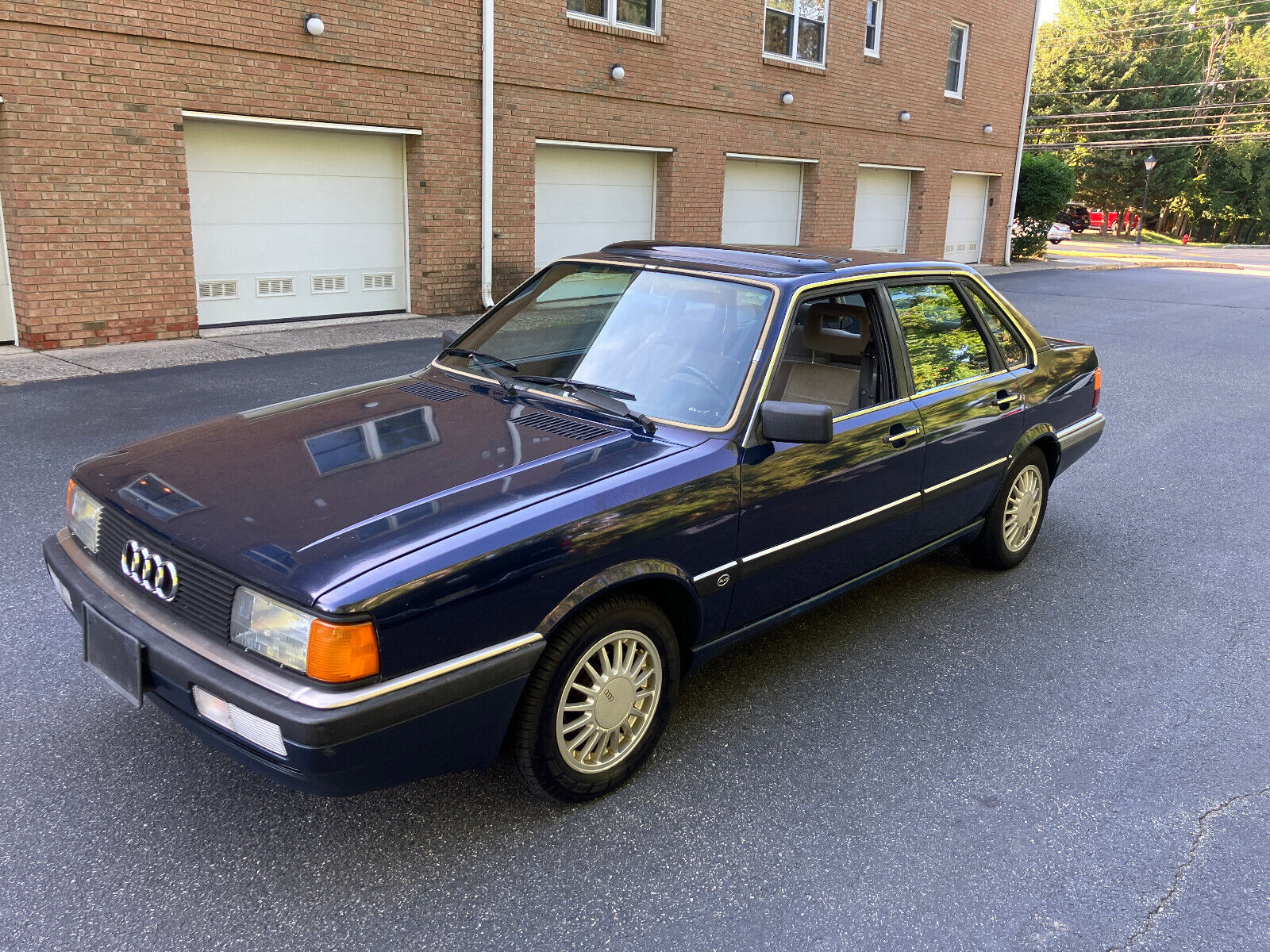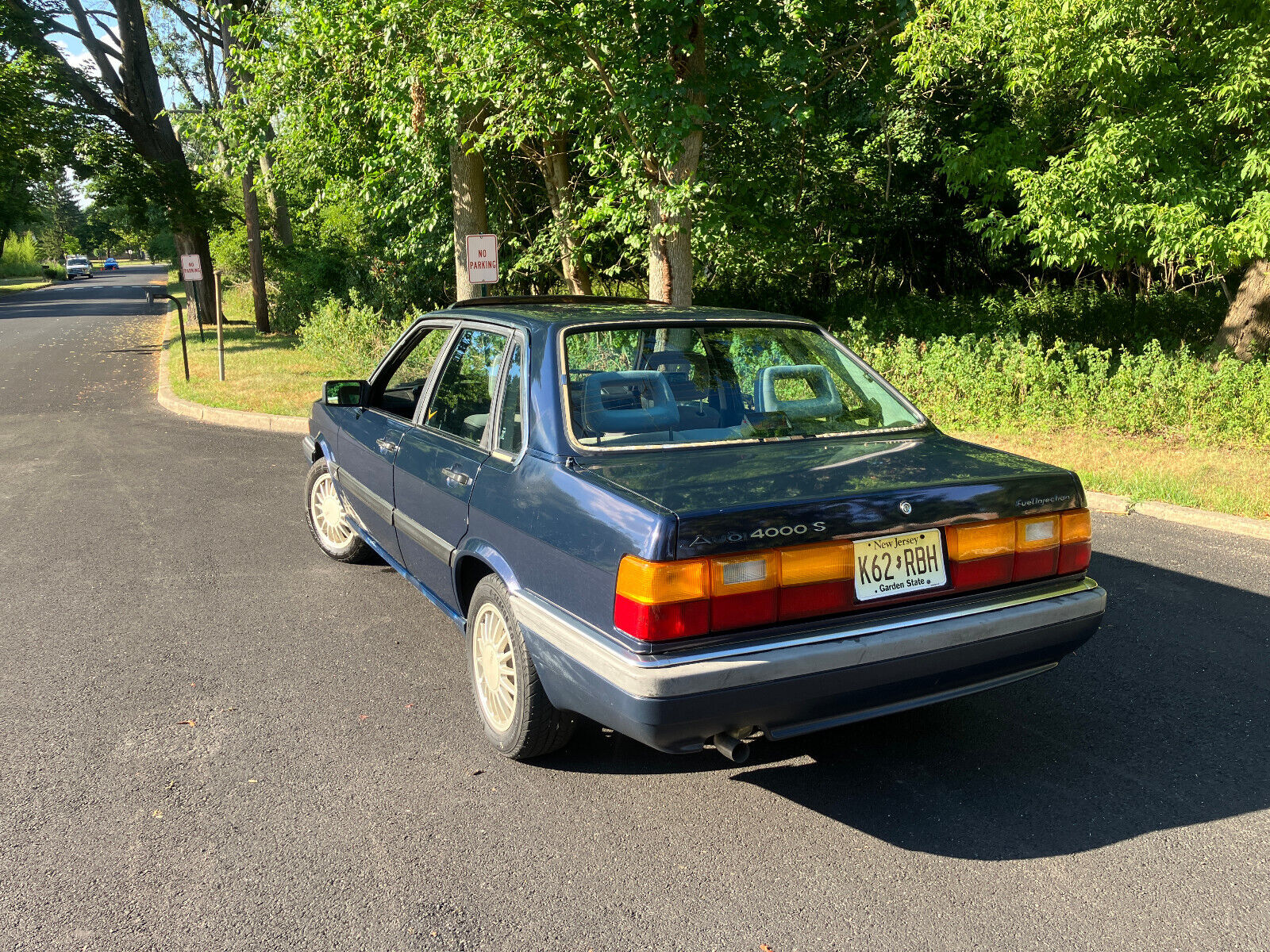 Year: 1985
Model: 4000S
VIN: WAUFB0813FA189244
Engine: 1.8 liter inline-4
Transmission: 3-speed automatic
Mileage: 84,000 mi
Location: Pequannock, New Jersey
Price: No Reserve Auction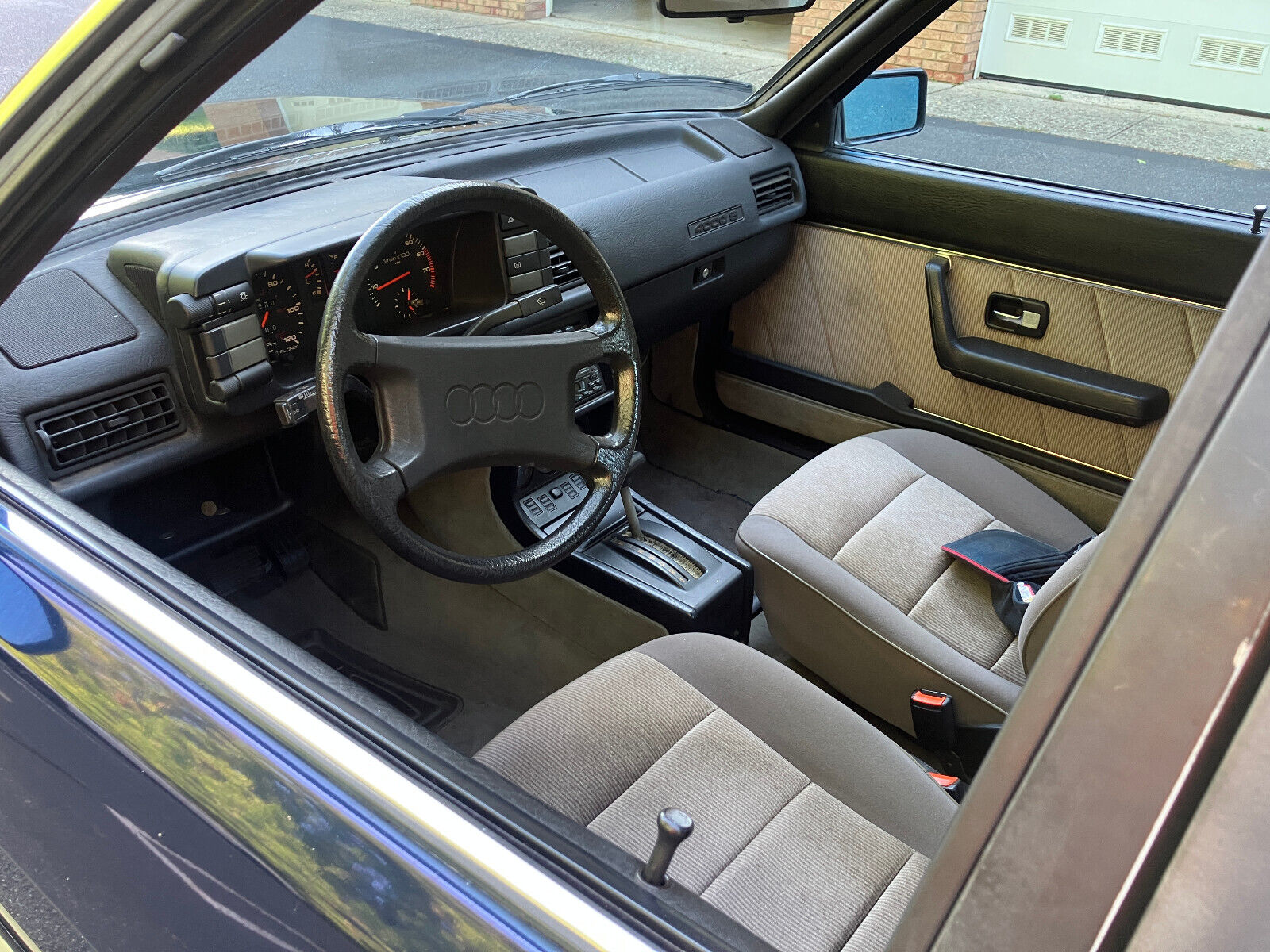 Very nice condition. Runs and drives very well, drive it home no problem.
Always garaged, always maintained, totally rust free.
Has original manuals and such.
It's actually quite zippy and fun to drive, it's no slouch and the handling is outstanding.
It's a real German Luxury Sports Sedan. A quality thing.
Tires are good.
Was owned by an 80 year old man's wife and has had almost no use in the past ten years.
He was very mechanical and meticulous and made sure to start and maintain it regularly even though it got little use.
It shows in the condition.
Has a Kenwood aftermarket cassette radio, which works.
All systems work except the oil temperature guage.
The odometer recently broke a gear and stopped at 84000 miles.
Recent oil change.
Paint has chips and such that can use detailing, I had a spray can of computer matched paint made up that will go with the car. There is also a spare ECU that comes with the car that the last owner bought to hedge against the future,
The AC works but not as cold as I would like, it can use to be topped off with R12, or you can convert it to the modern stuff. It is working now, though.
The car is stored in a rental garage in Pequannock, New Jersey.
That is where it needs to be picked up from.
It is currently running and driving and insured and registered and titled in my name.
You have seven days to pick the car up after payment…I am selling this car because I like it but I have too many cars and not enough room. It needs to be moved promptly. Thanks.
Payment is via wire transfer ONLY within three days of auction end.
Not paypal or any other electronic form.
You have seven days in which to make an appointment to come and see the car, feel free, but if you bid, you need to pay, you are not bidding on the right to come look at it, thanks for understanding that,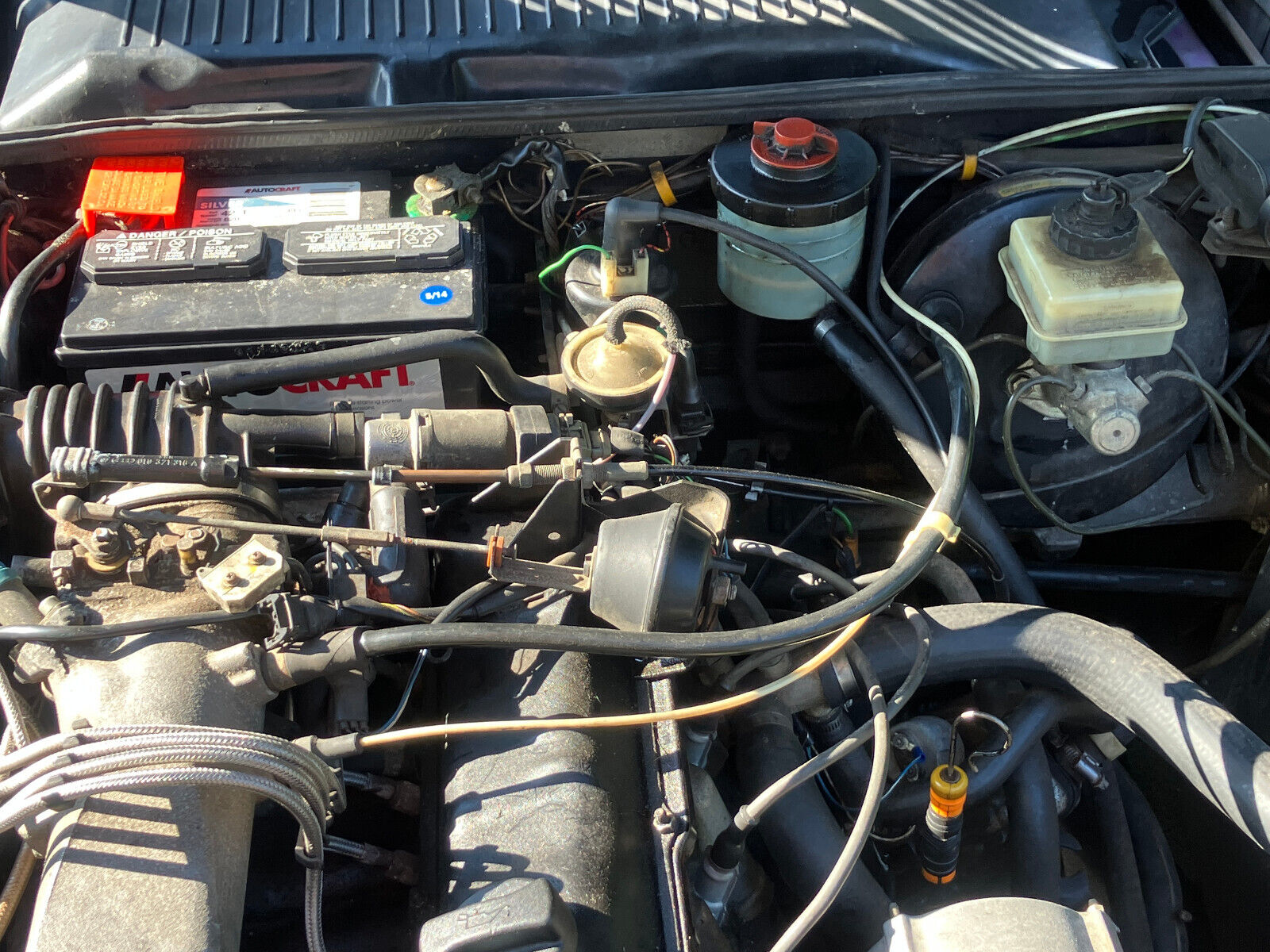 Another rare color! Here we've got Copenhagen Blue, which is just about impossible to find on anything other than the 4000S. This one, like the last, seems to have lived a pickled existence and shows little wear. Seriously, I can count on one hand how many GT or quattro models turn up like this 30+ years down the road. This one has an odometer warning on its title, so it may have more miles than the 84,000 claimed – but it can't be too many given the condition. Like the Titian car, some time spent cleaning this one up would do wonders.
The auction here is no reserve but with a $3,500 starting point. To me that's right around a decent value for one of these if you could get it for the opening bid. You could drive it and have fun for a bit, and when you tired of it – well, it'd probably be worth the exact same amount. It's got about a grand's worth of intact reflectors and lower grilles alone! These are not the most exciting cars produced by Audi in period, but they're a pretty solid classic German sedan.
-Carter