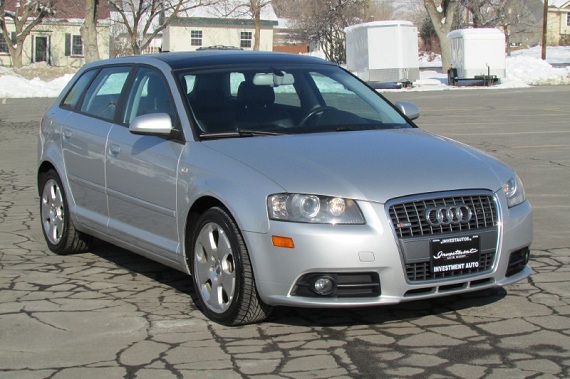 I have several times bemoaned the fact that, until recently, Volkswagen opted to not bring the 4-door Golf R32 to the United States. However, what they did offer for fans of utility was the Audi A3 3.2 quattro. It was a very expensive luxury counterpoint to the Golf R32 that we often feature, and with effectively the same running gear performance was nearly identical. They're fairly rare to come by, even in comparison to the pretty rare Golf R32 – most likely due to the hefty premium that Audi charged which put the 3.2 A3 squarely in line with even more commodious options like the A4 2.0T quattro Avant. Once in a while they do pop up for sale though, as a stealthy silver one has today – just in time for the inclement weather in New England: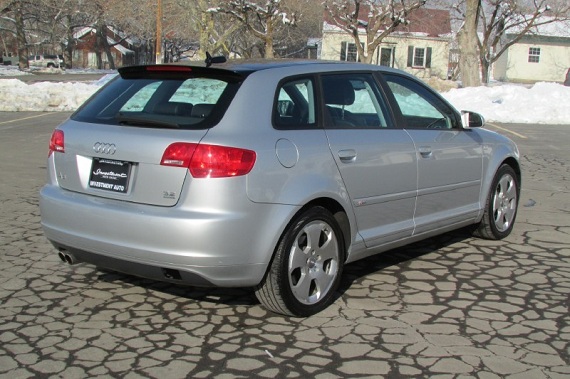 Year: 2006
Model: A3 3.2 quattro S-Line
Engine: 3.2 liter VR6
Transmission: 6-speed DSG semi-automatic
Mileage: 113,620 mi
Price: $12,990 Buy It Now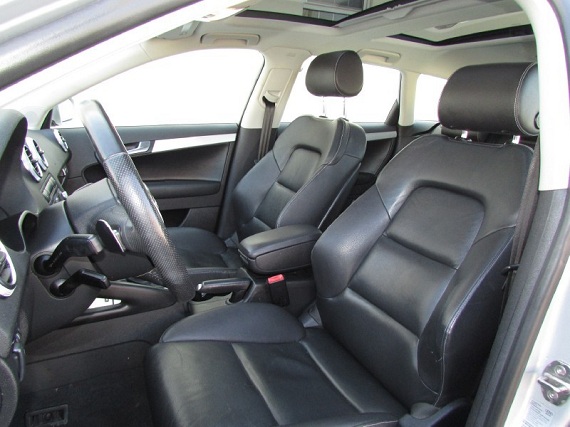 2006 Audi A3 S-Line

HOLIDAY SPECIAL–HARD TO FIND AUDI A3 S LINE Quattro!!!! This is a fantastic find! We have a BEAUTIFUL A3 S LINE that is absolutely loaded!! The interior is gorgeous with a perfect black heated leather and spacious twin sunroofs! Audi didn't forget to give their baby the same safety features as its bigger brothers, like anti-lock brakes, traction control, and its legendary all-wheel drive Quattro system. You'll fall in love with all of the standard luxury features like a AM/FM/CD player, cruise control, and more! Here at Investment Auto Group, all of our vehicles go through a rigorous mechanical and safety inspection. This Audi checked out so well that it even qualified for an optional 5 year/100,000 mile warranty! That's right–this hatchback could have a warranty until it has 213,620 miles!! You're going to love our no–hassle, pressure-free approach. More importantly–you're going to love this A3! Come on in and check us out to see why we have some of the highest google ratings in the state!

We take side-by-sides, ATV's, and motorcycles all on trade!

Call Todd at 801-389-1248 or 801-797-9157 or come visit us at 82 N. Main St., Centerville UT.

Go to www.INVESTAUTOS.com for more pictures and information about this vehicle. We pride ourselves in excellent vehicles, at excellent prices. We believe that the car buying process shouldn't be a pain, or something you avoid. We make the process easy, pressure free, and something you enjoy. Come check us out at 82 North Main St., Centerville UT, or call us at 801-797-9157. You will be pleased! Your next vehicle should be something you enjoy, need, and retains its value. Your next vehicle should be an Investment!

Call Todd at 801-389-1248 or 801-797-9157 or come see us at 82 N. Main St. Centerville, UT.

All information, options, accessories, etc. are deemed reliable and correct, however, due to human error we cannot be responsible for typo's or misprints; please call to verify any and all information before coming in. We may or may not have all the keys and floor mats. We will be happy to obtain extra ones for you at our dealer cost.

Call Todd at 801-389-1248 or 801-797-9157.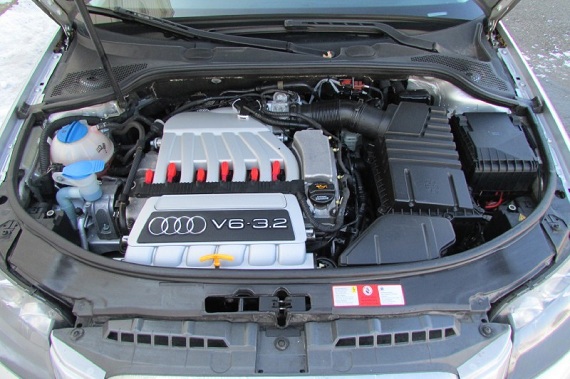 If you're looking for a stealthy alternative that has a bit more style and build quality compared to the Volkswagen, the A3 3.2 is a great option. Like the Mk.5 R32, these were DSG-only setups – so if you want a manual 3.2 you still need to look at the early R32s or later TT/A4 alternatives. Silver over black isn't hugely inspired but it looks clean and well kept all around. Proof of that is in the wheels which are 3.2 specific and, due to their semi-convex shape, tend to suffer suffer curb rash often. They're not the prettiest wheels Audi has ever offered but they are pretty unique and somehow remind me of my old Hot Wheels cars. I'll be the first to say that the A3 isn't the roomiest option for a small hatchback out there, but it's one of the best looking and out of the box this was the best performer and one of the few that offered all-wheel drive. Pricing of these early A3s is all over the map, but this setup seems reasonably well priced considering the package and even the somewhat higher miles for the year. It is truly a good all-arounder with plenty of style on a budget price and will certainly make the next owner feel pretty special!
-Carter