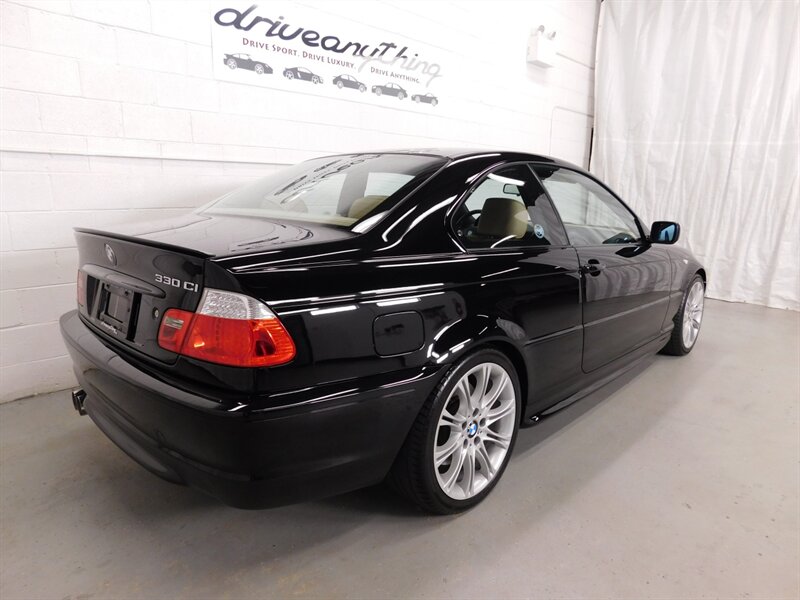 The success of the Motorsport derived versions of each generation of the venerable 3-series mean that it's both easy and a natural choice to concentrate on them in the used market. But BMW has also offered some pretty special non-M models in the 3-series lineup, and the 2003-2006 330i. Much like the M3, the 330i was available in 2-door coupe and convertible no surprise there – but the 330i was also quite popular as a sedan and the E46 M3 never came in that configuration. If you ticked the ZHP Performance Package box, you paid an additional $3,900 on top of the premium for your top-of-the-line 330i. While that was no small amount of change, what that amount resulted in was actually quite a bargain.
Developed by BMW Individual, you got a plethora of performance details throughout the package. Outside, M-Tech body pieces adorned the car front, sides and rear and blacked out trim replaced the chrome. So too were M-branded special Style 135 18″ wheels, with tires to match the width of bigger brother M3. Lower and stiffer suspension was met with more negative camber, special reinforcement and control arms. The engine was upgraded too, with unique cams and a revised engine map resulting in 10 more horsepower, but the ZHP was more than 10 hp quicker off the line thanks to a shorter final drive and a 6-speed manual borrowed from M. Performance wise, the ZHP split the difference between the 330i and M3 in acceleration and cornering, so it really was a performance package to live up to its name. Inside, too, many special details adorned the ZHP – from small items like lightly revised gauges with special needles to unique shifter, steering wheel, seat fabric and eggcrate dash trim. Just like the S-Line Titanium Package Audis, these more potent 330is have a cultish following who proudly claim they're not only special, but one of the most special BMWs made: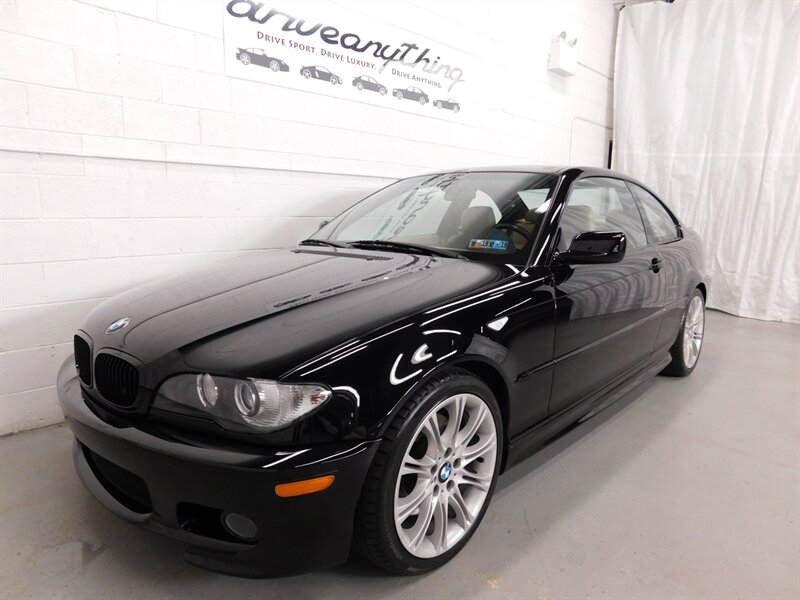 Year: 2006
Model: 330Ci ZHP Performance Package
VIN: WBABD53446PE10308
Engine: 3.0 liter inline-6
Transmission: 6-speed manual
Mileage: 68,908 mi
Location: Huntingdon Valley, Pennsylvania
Price: $20,950 Buy It Now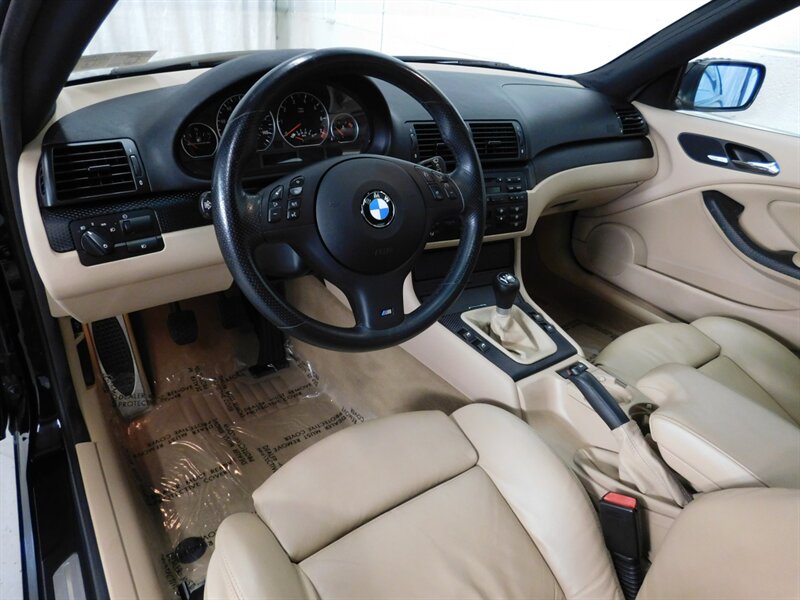 '06 330CI ZHP 6 SPEED MANUAL COUPE! 68K MI! PERFORMANCE PACKAGE PREMIUM PCKG HEATED SEATS HARMAN KARDON SOUND XENONS

Pristine and absolutely gorgeous 2006 BMW 330ci Coupe with just 68911 miles. Jet Black on Sand Leather with Aluminum Black Cube Trim (ZHP exclusive), it is one of the more desirable & rarer color combinations available on an M3!

The interior of this vehicle is very clean and in good working order. This vehicle was nicely equipped including ZHP Performance Package, Harman Kardon Sound, Premium Package, Power Seats w/3 Position Memory, Xenon Headlights, Factory Satellite Radio, Rain Sensing Windshield Wipers, 6-Speed Manual Transmission as well as extensive additional equipment. Scorpion catback exhaust installed.

Car has been through a thorough pre-sale mechanical & maintenance check (no rear subframe cracks)

100% CARFAX guaranteed!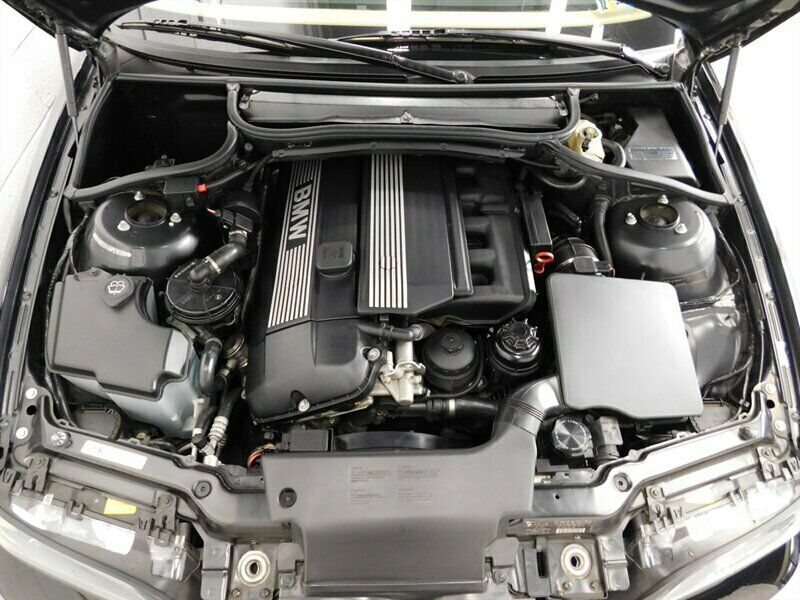 This 668 Jet Black over N6HC Light Beige 2006 sure looks nice, and the lower mileage is certainly a factor in that condition. A fair amount of these cars now appear far over 150,000 miles when they come to market and frankly, they look tired. But few signs of wear are present as you look around this example. I'm not a fan of the black-out grill but that's easily remedied. Still, I'm not sure I entirely get paying M3 prices for what is almost a M3. The Cult of ZHP swears this car is better, and it is certainly more rare than the M3 – only 3,314 Coupes were sold in total for North America, of which just 1,484 were manuals sold in the U.S. This particular car is one of six Jet Black over Beige manuals made. That's far more rare to find than even my Phoenix Yellow Metallic over Black Nappa M3, of which 523 Coupes made it to North America. They're positively commonplace in comparison to this specific car.
The question remains, though. Would I pay M3 money for a car that was most of a M3 just because it was more rare? Personally I would not, but of course owning a M3 already I'm a bit biased. However, I don't think I'm alone, as the market value on low-mileage ZHPs is not really very close to low-mileage M3s. A really clean, 18,000 mile example recently sold for $17,000 in a more interesting color. If we compare that to a pretty standard M3, even with double the mileage they will sell for $10,000 more. At the end of the day, it's not that the ZHP is a bad investment – in fact, they've proven to be the second most valuable in the E46 lineup. But if you're looking for the best return on your money this may not be it.
-Carter