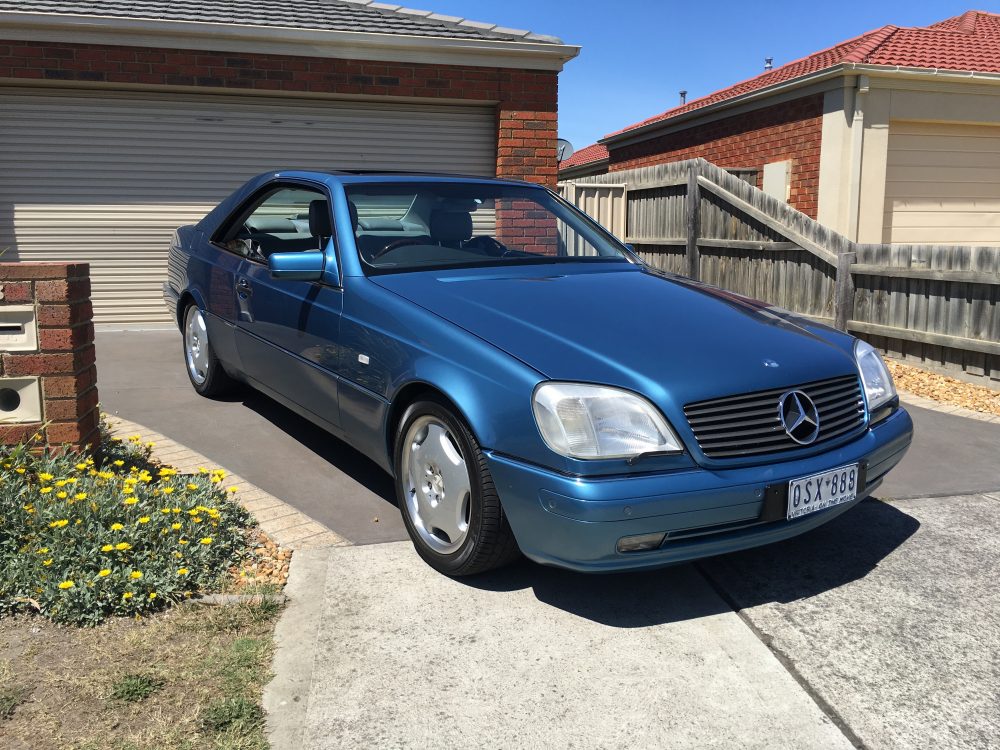 I hate to go on a run of W140 Mercedes-Benz Coupes, but I couldn't pass this one up. This is a 1997 CL500 up for sale in Victoria, Australia is finished in the lovely shade of Aquamarine Blue. It surely isn't the traditional black/white/gray, and in the grand scheme of things, I think that is a good thing. While I love my Brilliant Silver Metallic, sometimes you just need a little color. Aquamarine thankfully isn't garish and is looks pretty good in my eyes on such a hefty car such as the C140. This car being in Australia also means a few things. One, it is a European-spec, which is a always a good thing. But that also means it is right-hand drive. So your options are limited in countries you'd want to own this car in unless you are a giant fan of blindly merging onto the highway because of this massive C-pillar on this car.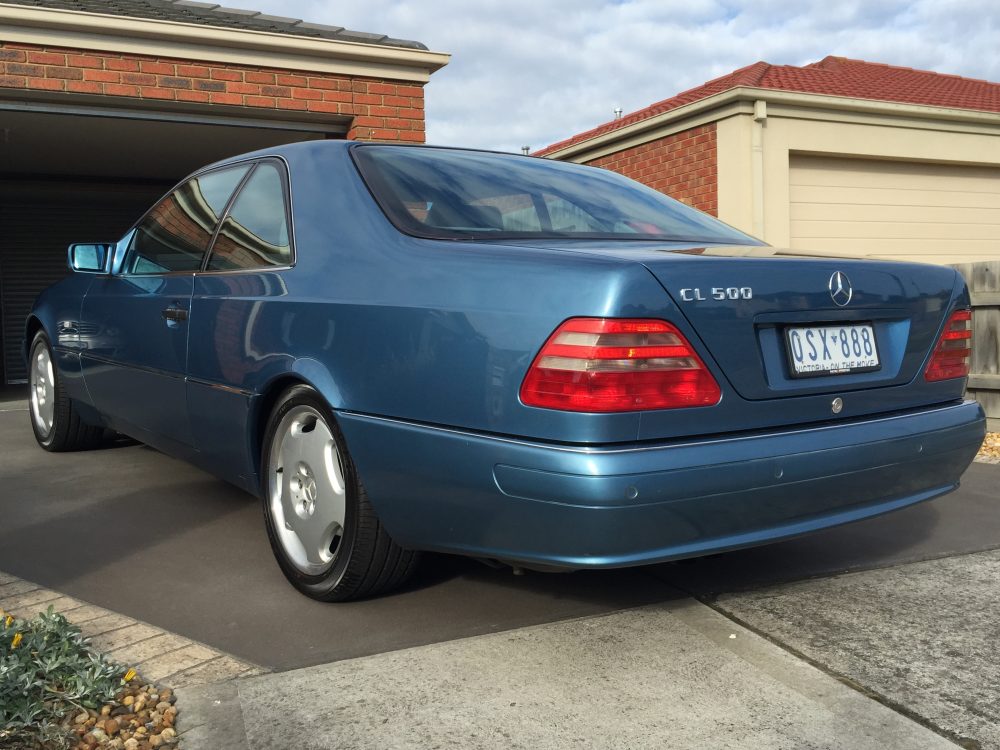 Year: 1997
Model: CL500
VIN: N/A
Engine: 5.0 liter V8
Transmission: 5-speed automatic
Mileage: 211,881 km (131,656 mi)
Location: Victoria, Australia
Price: $16,800 AUD ($11,542 USD)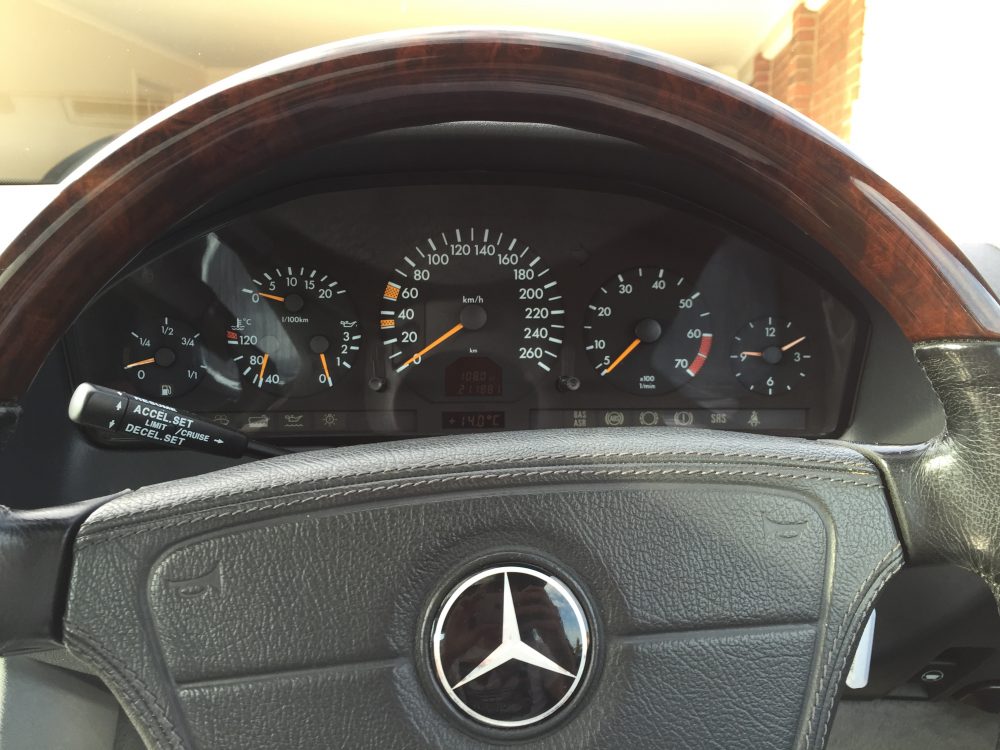 Opportunity to purchase a young classic in remarkable condition inside, outside and underneath. Inspection is a must to appreciate the condition.

I have owned the car for four years – 13,000kms driven during that time with investment in part refurbs for the next owner. Invoices retained.

– the blower motor has been refurbished recently

– brake discs and pads replaced OEM 5,000kms ago

– air flow sensor replaced with genuine

– 12 month service intervals carried out by specialised workshop

– seat belt extenders repaired

– transmission serviced

– power steering pump and box replaced recently

– personalized euro plates fitted "VCL140"

– the only issue is the right side mirror, it was recently taken out and has shell damage.. cheap glass used as an interim repair

Regretful sale due to the sports car itch…

$16,800 incl. RWC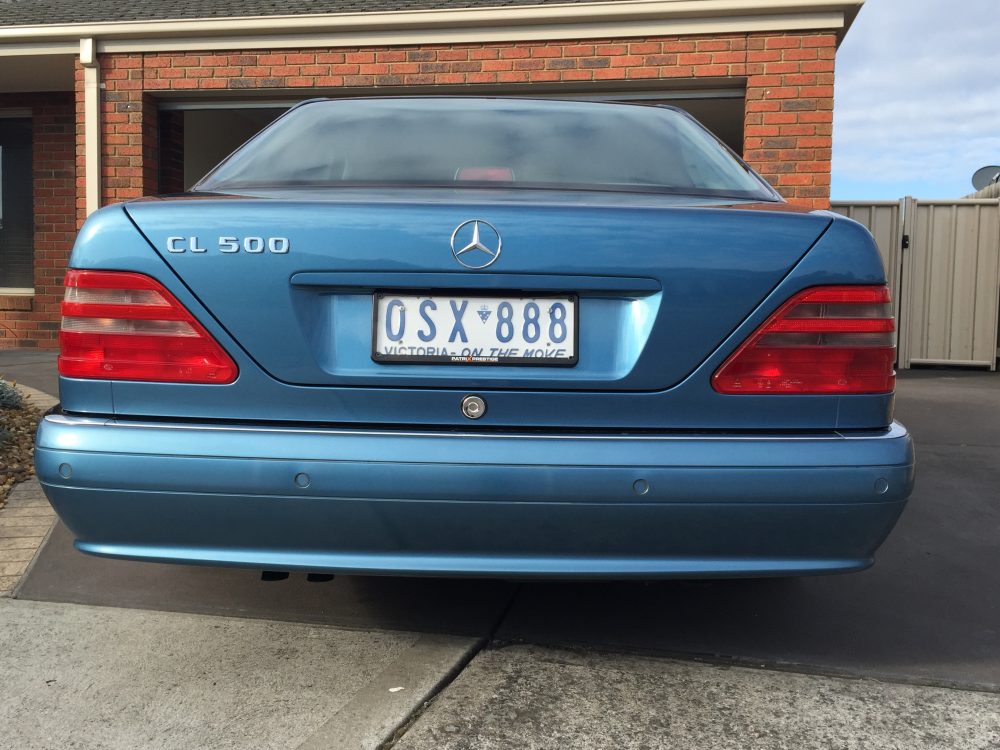 One of the wonderful things about European-spec W140, and thus disappointing things for North Americans, is they have slimmer bumpers. The front and rears are a couple inches shorter and retain the original design of the car as Mercedes attended, not a comprise just to get them to sell in North America because of our short-sighted regulations. This ends up giving the car a much tighter appearance and while it is tough to spot, you can usually tell just by looking at the side profile to see less of an overhang on the front and rear. Also the Euro cars could be optioned with the 18″ Eltanin wheels that this CL currently wears. You can find these in the US from those who have imported a set, but generally they aren't cheap.
As for this car itself, it surely looks nice from what I can see in the less than ideal photos. It looks like it has been loved despite the 130,000 miles, but honestly that isn't a big deal at all on the M119. The asking price of $16,800 AUD ($11,542 USD) would be fair if this was a US car, but I'm not sure how this compares in the Australia market because the used car market is literally its own ecosystem as Australia is an island after all. If this was in the US and wasn't right-hand drive, $11,500 is a good buy given the color and condition. The grass is always greener, I suppose.
– Andrew