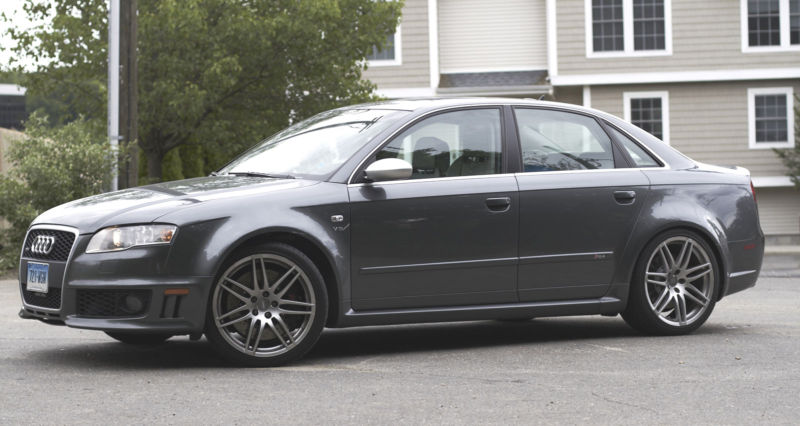 Try though they might, the fast Audi sedans offered to the U.S. market always seemed a step behind their competition from Munich. It was a pretty standard pattern; the new S4 would come out just in time to keep up with the previous generation M3. That all changed when Audi launched the RS4 and took the fast executive market into new territory. With 420 horsepower – nearly 100 more than the outgoing M3 – the RS4 was simply a revelation, bringing the small fast sedan market into speeds that would shame supercars from only a generation ago. Revving the sonorous V8 to the stratosphere results in auditory bliss that few cars can match. The RS4 even looked the part, a perfect blend of aggressive style coupled with understated fury that made the car say "Go ahead, just try it" to that Ferrari, while still being practical enough to shuttle four people up a snowy incline in comfort. Like most of these performance sedans, prices tend to fall quickly once they're no longer the "it" item and the warranty expires. This leads to the opportunity to get a lightly used super sedan for a fraction of the original purchase price, like this Daytona Grey example today: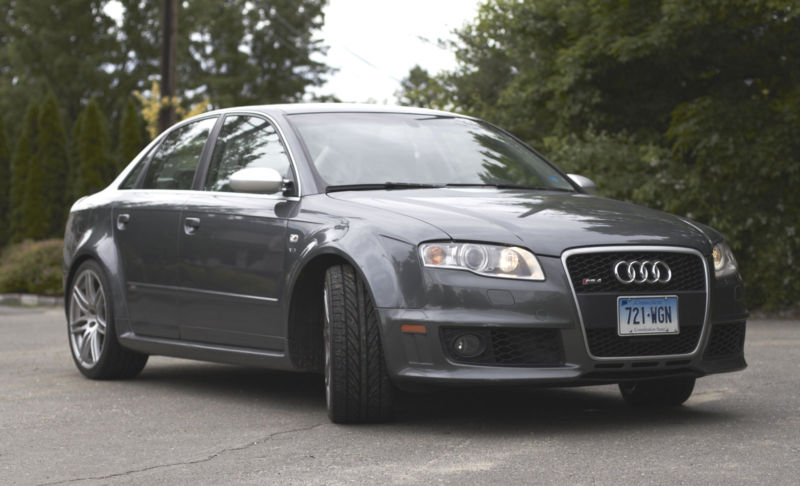 Year: 2007
Model: RS4
Engine: 4.2 liter V8
Transmission: 6-speed manual
Mileage: 65,500 mi
Price: $34,750 Buy it Now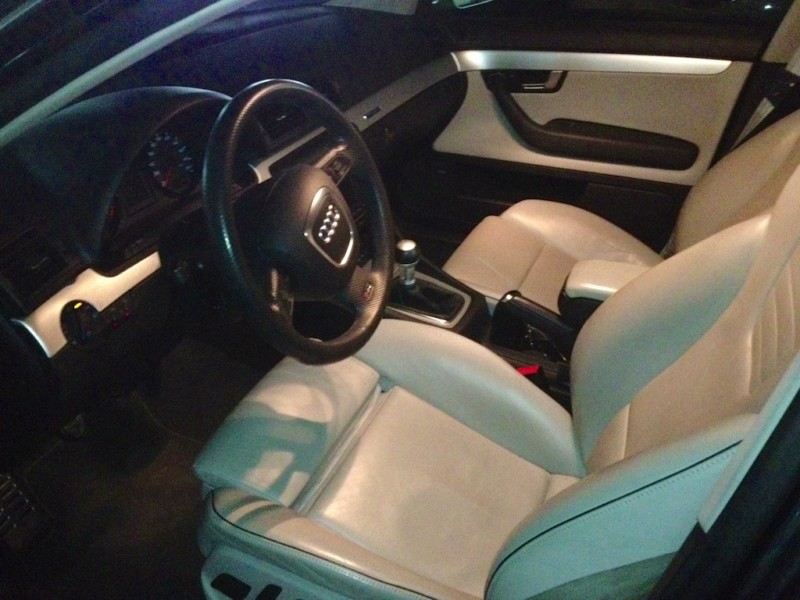 With a heavy heart, I am selling my 2007 Audi RS4. It is a fantastic car and still runs perfectly, but I am moving to San Francisco and I don't want burden myself with a stick shift there.

Basic details:

• 65k miles
• Daytona Gray exterior / light gray interior
• Had every scheduled maintenance/service, including the 65k
• OEM 19-inch wheels (with a few curb scratches on them)
• Nav system, premium package, etc etc
• K40 radar detector
• All four break pads and rotors replaced 1000 miles ago
• Brand new performance tires 500 miles ago
• Shocks and DRC replaced as part of Audi recall
• Intake manifold replaced around 55k miles
• Will also include my winter wheels and tires, since I won't need them in California
Condition: Scratch on the front bumper (in the clearcoat protective covering, not the paint/body of the car); Scratch on the front bumper (also in the clearcoat protective covering); one small chip in the windshield; some curb rash on the wheels. Faint, small scratches on the rear passenger side panel. Small scratch on the trunk.

History: bought the car from the dealership in 2007 (had a few thousand miles on it from being used by the dealer, but I am the first owner, technically). Title is totally clear, and I have it in hand. No liens or anything on it.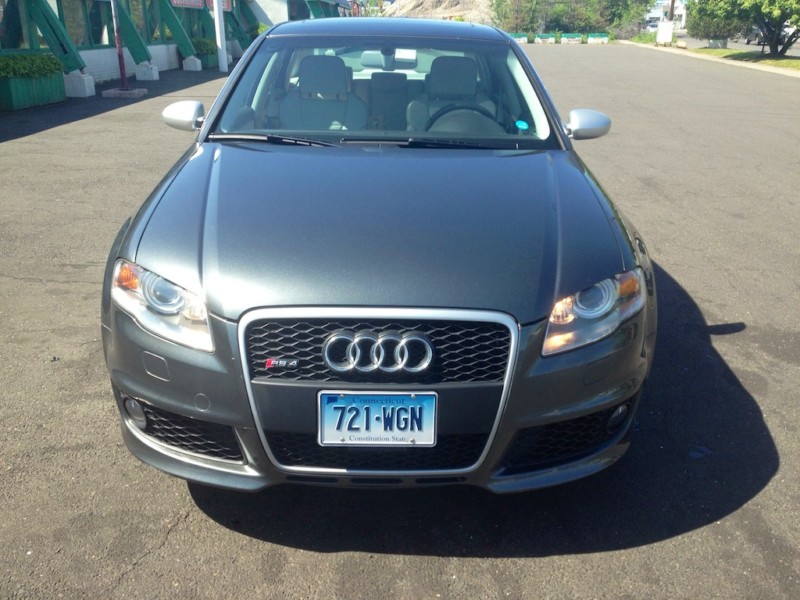 Make no mistake, the RS4 is a serious performance car, and consequently, it will require a strict diet of fairly expensive maintenance. Chief among these concerns is the inevitable carbon buildup in the motor; generally the result of not being driven hard enough or with high enough octane. It's something that seems pretty common and can be fixed, but figure you're going to have to shell out around $1,000 to have it fixed when it occurs, and may have to do it again depending on how long you own the car. The car looks to be in good shape, but a few things would give me pause; first, it appears it was a demo car for the dealer for a few thousand miles. To me, having seen a fair amount of dealer rides take place, this means the car was pushed hard early in life. Second, the photos in the listing aren't stellar and it's difficult to judge the wear on items like the interior. Still, maintenance is up to date, the car has new tires and brakes, and even comes with a set of snow wheels and tires.
This car is placed in the middle of the RS4 price range, and as such with the maintenance items just performed, seems appropriately priced. Personally I'd hold out for my favorite color Sprint Blue even if it meant paying a bit more; but Daytona Grey was the most popular color on these cars in the U.S., and this one will surely please the next buyer who has been dreaming of that 8,000 RPM song for the last six years.
-Carter