Warning!
This post is in our archives. Links in this post may have been updated to point to similar cars available to bid on eBay.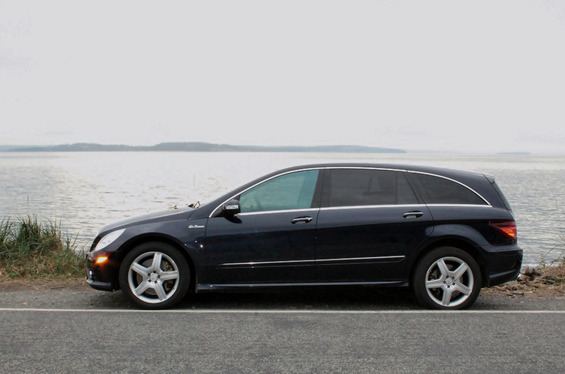 Niche vehicles are always a funny thing. The BMW M Coupe was derided for its weird styling when it debuted in the late 1990s and wasn't a big seller. But now, these rare sport coupes are wildly popular in the collector car market. While you could consider the R-class a niche vehicle on its own, Mercedes-Benz toyed with the idea of an AMG version of this people mover around 10 years ago. This fast van hung around for one model year and as such, has been relegated to an almost persona non grata status amongst Mercedes history. However, any car with 503 horsepower that can seat six in comfort should at least be given a second look. This R63 AMG for sale in Washington state is one of approximately 30 to 40 examples that were sold in the US, out of a total production of under 200 worldwide. If you need space with pace, there are few choices more rad than this one.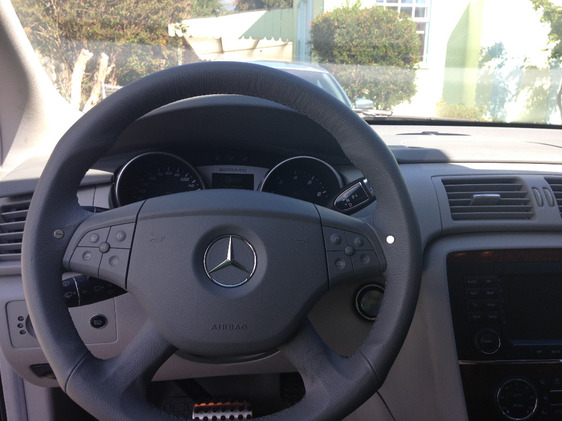 Year: 2007
Model: R63 AMG
Engine: 6.3 liter V8
Transmission: 7-speed automatic
Mileage: 88,894 mi
Price: $34,500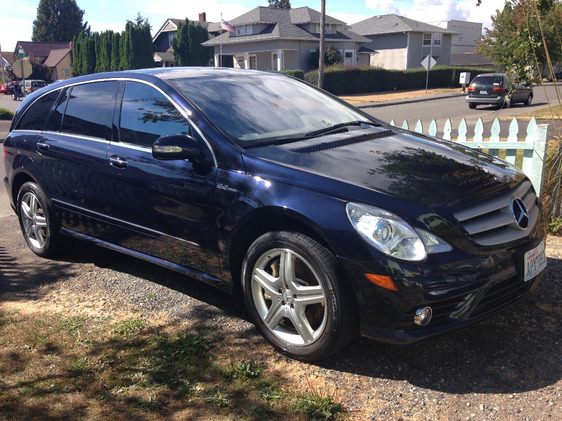 As an R63 owner I have to say that there is no way a non-R63 owner can understand how awesome this car is. There is just no other car in the market place that embodies the R63 package. Even R500 owners can't know the higher level that this car exists on.

PERFORMANCE RATINGS:
Zero to 60 mph: 4.6 sec

Top speed 155 mph Ridiculous performance possible is AMG's naturally aspirated 507-hp, 6.2-liter V-8 hooked to Mercedes' excellent seven-speed automatic. R-classes have all-wheel drive, maximum acceleration requires only a heavy right foot. Stomping the gas pedal from a stop elicits a brief whiff of front wheelspin before the rear wheels get their share of the juice.

2007 Carpi blue (one of three) 88890 miles (will go up)
3 rows, second set is captain chairs and 3rd row can fold down.
At 73425 miles: New tires, spark plug, new steering wheel, battery, Brake flush, cooling system flush, front axles cv boots replaced, Rear level links
At 78630 miles: Transmission serviced, New power steering pump, valve cover gaskets, new air compressor, right front air strut
We have pile of service records everything is up to date.
All work was done at Crown MB in Ohio or Wilson MB in Bellingham, WA.
Weather-tech all-weather floor mats all 3 rows
USAA holds title.

The R63 is my wife's daily driver so the miles will increase. We have one local MB dealership in Bellingham, WA they have exclusively serviced the R for us. Before that the previous owner had Crown MB in Dublin, Ohio service the R.

We have no rush to sell we truly enjoy the R every time we drive it.
Price $34500 OBO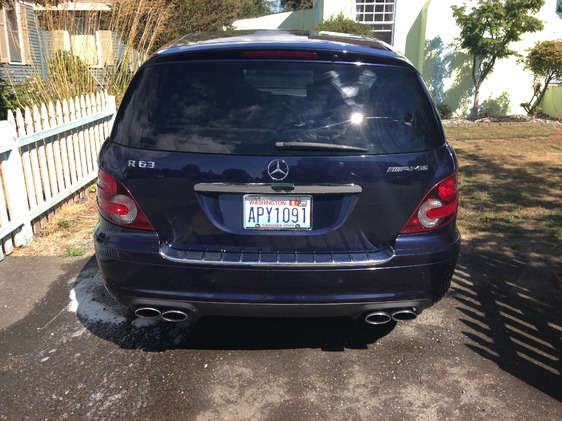 While this is certainly a rare car, over $30,000 for a ten year old, unloved AMG product seems rather steep, considering the car is edging 90,000 miles. If I was spending that kind of money, I'd certainly try and source a low mileage E-class AMG estate, which you can get into for similar money. While those AMG estates aren't quite as exclusive as the R63 AMG, you certainly don't see them everyday. It's rather amazing in the modern era a company as large as Mercedes-Benz took a chance on a wild recipe only to pull the plug on production after one year. I'm a sucker for uncommon cars and this rare R can certainly be classified as such.
-Paul