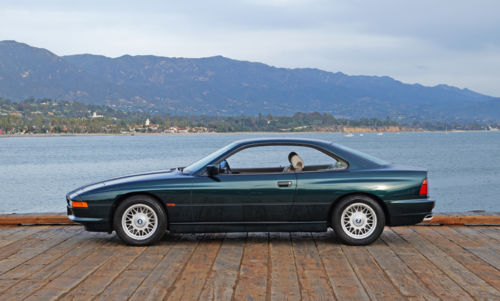 A few days ago driving through traffic, a lean, low and angular shape drifted in between cars ahead of me. It stood out mostly because it was so different than the pool of SUVs it swam through. Like a shark parting a school of mackerel, it was a beautiful 840ci with M-System II wheels fit, and it was positively beautiful to see. What really struck me was the size though, more than anything else. I've never really thought of the 8-series as a small car – but there it was, dwarfed by the modern automobiles that surrounded it. Most other drivers ignored the door-wedge profile, but I sat transfixed remembering how revolutionary this car was when it was launched. When I happened across this 1995 840ci in my searches, a car which Paul featured back in January, I couldn't help but want to write it up:
The below post originally appeared on our site January 10, 2015: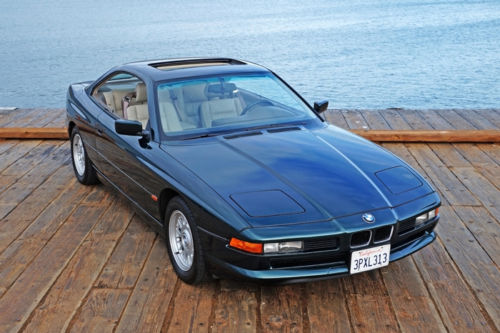 Year: 1995
Model: 840ci
Engine: 4.0 liter V8
Transmission: 5-speed automatic
Mileage: 28,000 mi
Price: $30,000 Buy It Now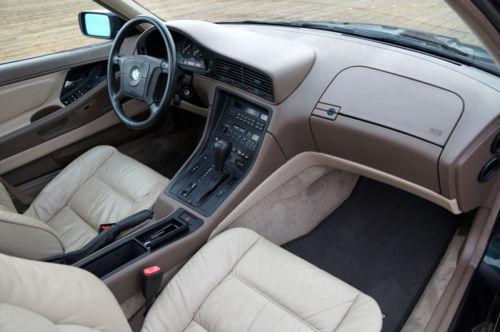 Two owner, 28K original mile 1995 840Ci. Sold new to a wealthy San Francisco Bay Area businessman, he treated the car with the highest regard and always kept it garaged and maintained throughout his nearly 20 years of ownership. Car was always driven sparingly, evident by the impeccable original condition it remains in today. Never in an accident, the car is entirely stock and original, a true time capsule for the BMW enthusiast. The car is mechanically excellent, the original M60/2 engine starting effortlessly, pulling strongly and smoothly through each of the gears with expectedly even compression across all eight cylinders. This car is a very low mileage, two owner, entirely original and virtually flawless 840Ci. It's undoubtedly one of the very best on the market.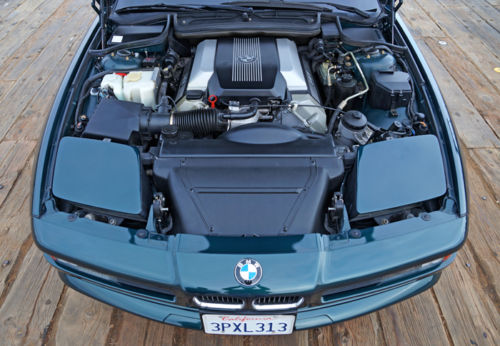 At first I thought this was the car Paul wrote up in March, but more careful inspection revealed it was quite different. First off, it was a 1995 rather than a 1996, and it's Oxford Green rather than black. Of course, then the wheels were different too, but the big shocker was the even lower mileage. Paul's was lightly traveled at 37,000 miles, but this '95 is barely broken in with only 28,000 miles on it. The color screams mid-1990s perfectly and reminds me very much of the '95 525i 5-speed my parents had as it was the same combination. Backing away from the period-correctness trip down memory lane, it's not the most desirable E31 to have. It's got the M60 rather than the M62, it has the earlier 5-speed automatic, it wasn't outrageously optioned and I don't think the wheels or Oxford Green are the best match for the E31's shape. But it's amazing to see an 8 in this condition regardless of the configuration, as a fair amount seem to be headed into a depreciation curve that negates ownership with proper repair. No surprise that you'll pay for the low miles and pristine original condition, but in this case the asking price is just a few dollars south of Paul's '96 example. Better photos and documentation of the maintenance work performed would be nice to see especially at this price level. As with that one, an 8 like this is waiting for the right buyer – someone who wants a perfect, original E31 and likes the configuration. That pool of buyers is very small, but then this is a very scarce shark to catch.
-Carter