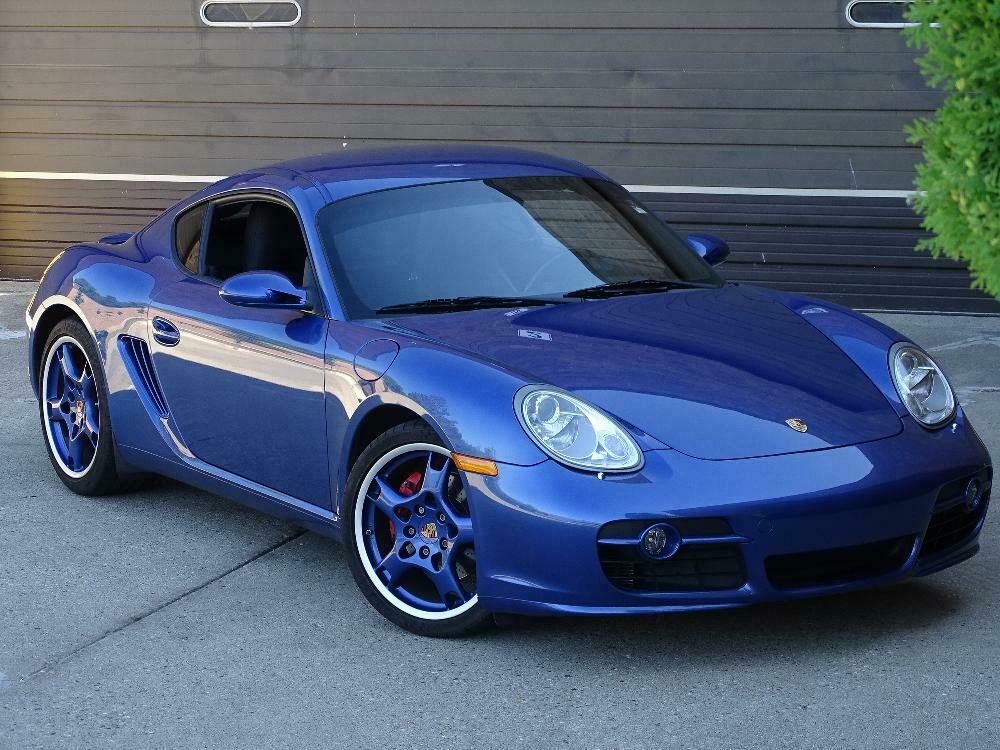 The first-generation Porsche Cayman is right in the middle of that no man's land territory right now. Clearly not new enough to be desired by for those who want the latest and greatest, but not old enough to become a classic. Still, a worthy car given how it dishes out, and most importantly the price they currently command. For the Cayman S, the value becomes even better. The race to 60 mph isn't mind blowing or even all that impressive with 5.5 seconds needed, but this car is much more than just straight like speed. However, this example up for sale Illinois sure brings the looks, but the price seems to match. Still worth it?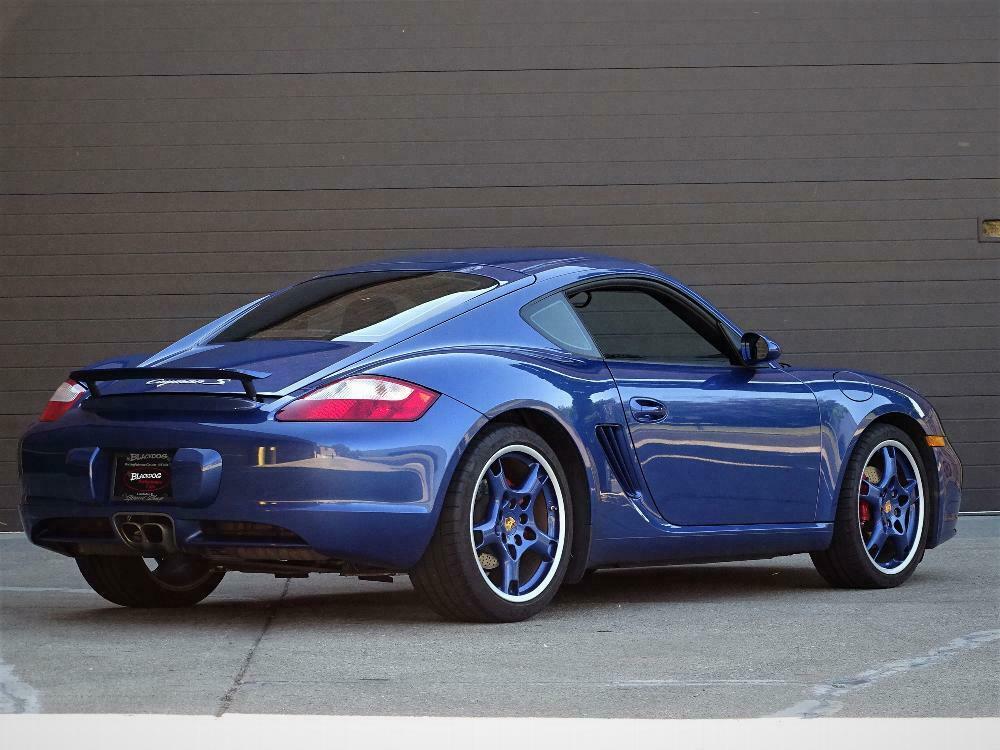 Year: 2007
Model: Cayman S
VIN: WP0AB29847U780302
Engine: 3.6 liter flat-6
Transmission: 6-speed manual
Mileage: 42,599 mi
Location: Lincolnshire, Illinois
Price: $39,987 Buy It Now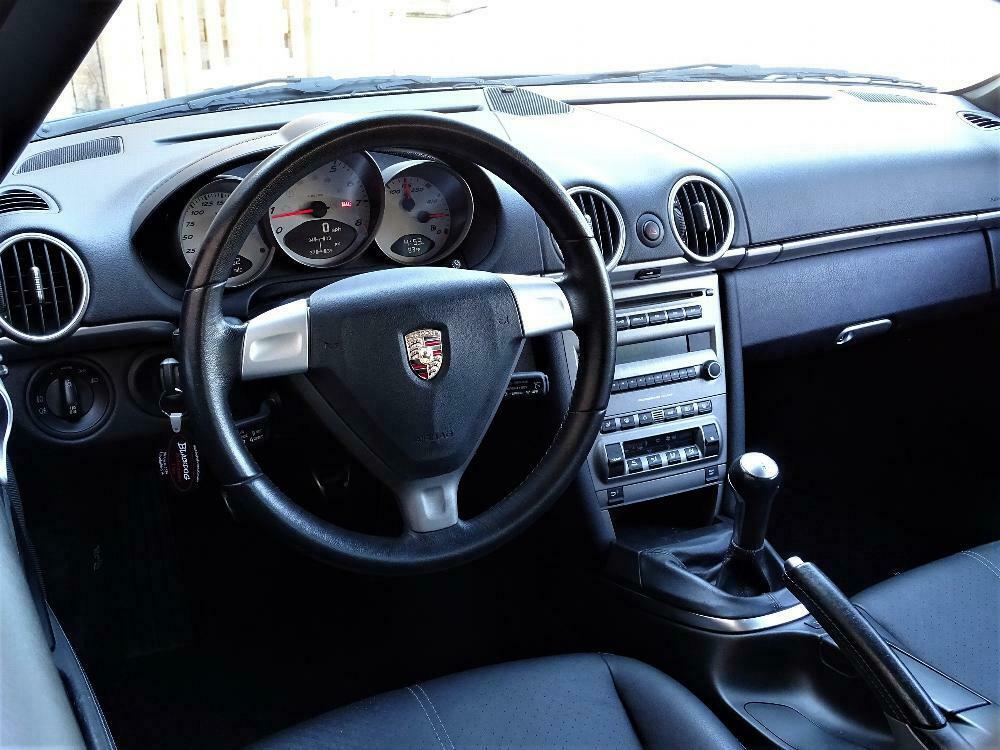 2007 Porsche Cayman S 6spd Manual!!
Available at Blackdog Performance Cars is a beautiful 2007 Porsche Cayman S. This example is finished in stunning Cobalt Blue over Black leather. This Cayman has only 42,599 miles, an average of only 3,000/yr! The 3.4 liter Flat 6 engine pulls strong through the RPM range and the 6-speed manual shifts smoothly between all gears. This very special Cayman has a few special options to help it stand out from the crowd. Most notable is the factory spec'd exterior color matched wheels in Cobalt Blue. This mid-engine sports car is second to none with its agility and balance all while still giving a very comfortable and practical drive. Porsche designs each model to as close to perfection as possible and the Cayman is no exception. Comfort features like Bose audio, heated seats, plenty of cargo space, and surprising fuel efficiency make this Cayman a joy to own and live with. A full inspection has been completed by Blackdog Speed Shop assuring this coupe is ready for the many miles ahead.
The Cayman was introduced to fill the slot between the Boxster and 911. The Cayman combines the best of the Boxster and 911: rigidity of a coupe body (like a Carrera) combined with the superior weight distribution like the Boxster's mid-engine layout. The 987 Generation Cayman is only powered by naturally aspirated Flat 6 engines giving its drivers not just a very linear and responsive powerband, but a melody renown by Porsche enthusiasts across the world. The Cayman offers more cargo area due to its hatch design and a surprising amount of front hood cargo area.
This 2007 Porsche Cayman S is a very well-kept example with a clean Carfax. Paint and interior are in excellent condition. Being a mid-engine Porsche, the handling is second to none. There is a reason there is no substitute for a Porsche and this Cayman is ready to be enjoyed!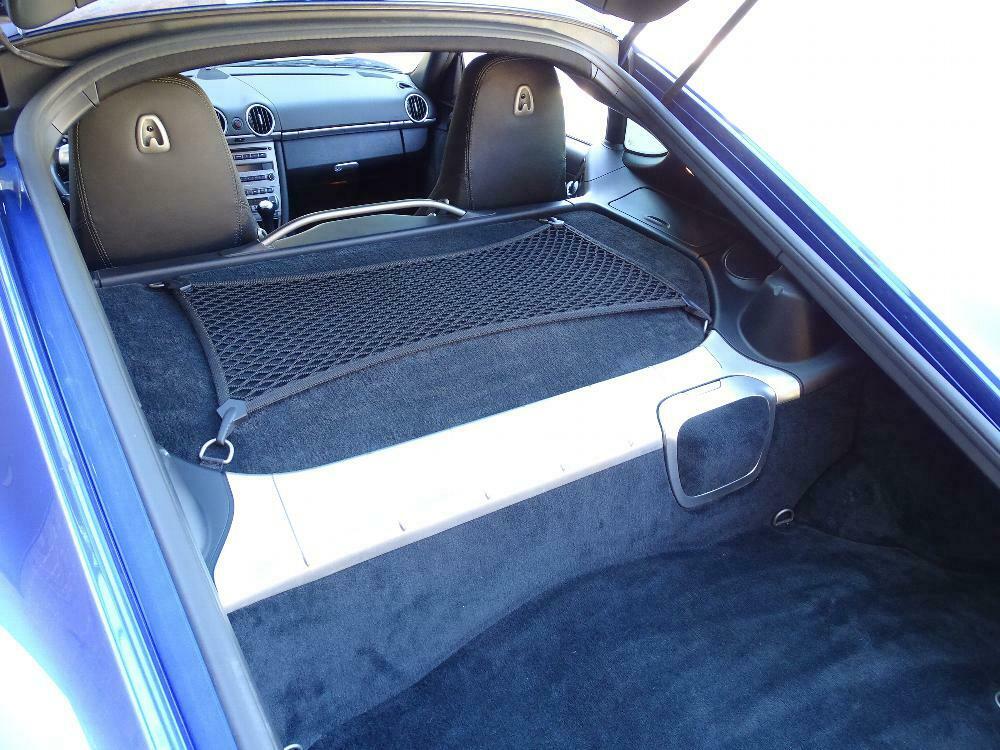 A very interesting spec with the color-matching Lobster forks that I can't say I've ever seen on the Cayman before. Usually I am a big fan of color-matched wheels on Porsches, but I'm on the fence with this. The rest of the good check out with just 42,000 miles, and certainly even looks even better than that. But like mentioned, worth the cost?
A $40,000 asking price buys a lot of 997 Carrera S examples. That is the problem. I like the Cayman, I think it is cool, but I'm not picking it over a comparable 911. I just can't do it. Call it the "Cayman Complex" or whatever, but I know I am not alone here with my reasoning. Your thoughts?
– Andrew