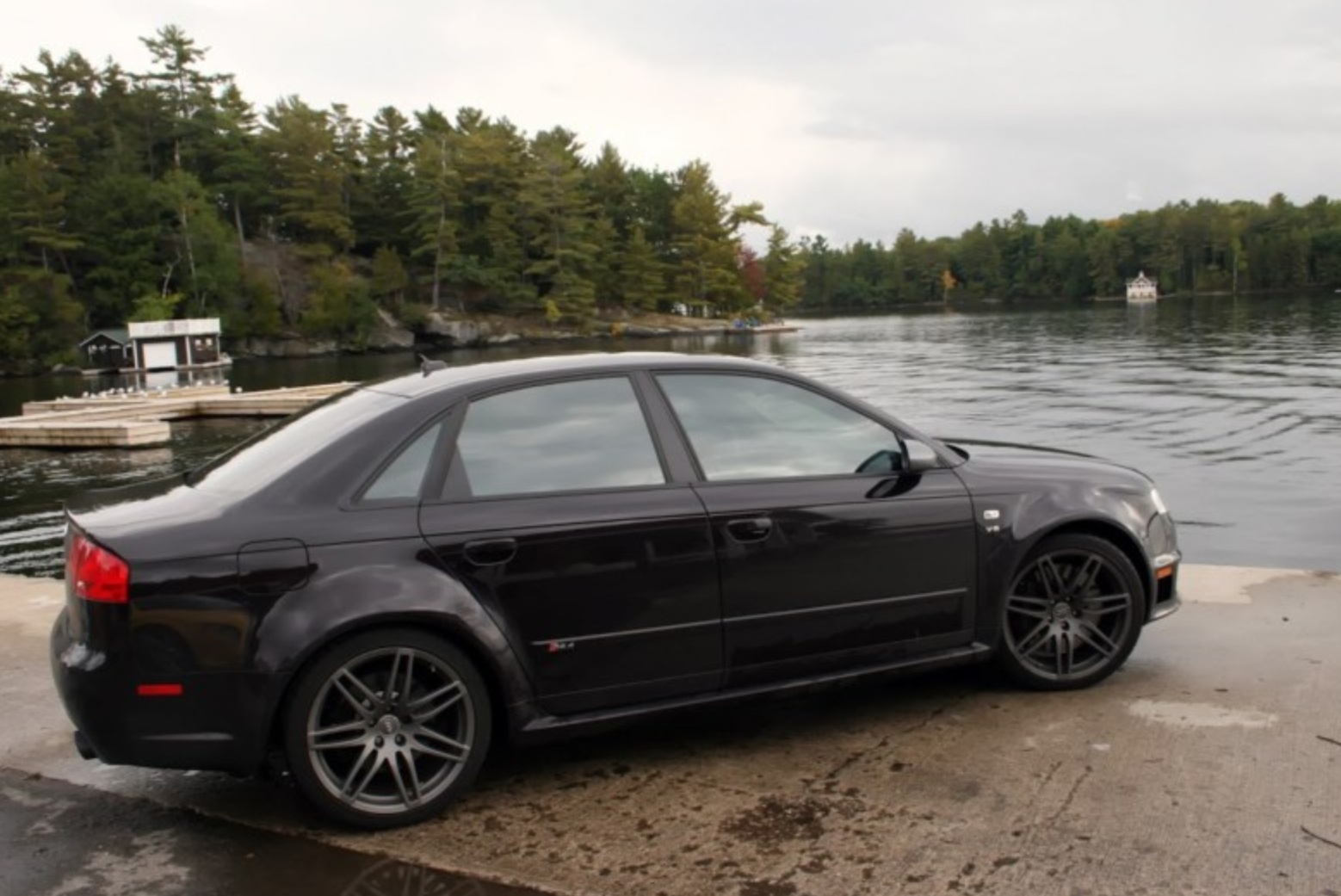 Ever fancy a supercar but though "man, I wish this had four doors?" No need to look much further than the Audi RS4. With a V8 shared with the mid-engined R8 sports car, this sedan packs a beastly punch. With Quattro all-wheel drive, it is also practical for those of us living in less than perfect climes. This RS4 for sale in Ontario, Canada is said to be the only RS4 in this color combination in North America. I certainly haven't seen one like it myself, so it is certainly plausible.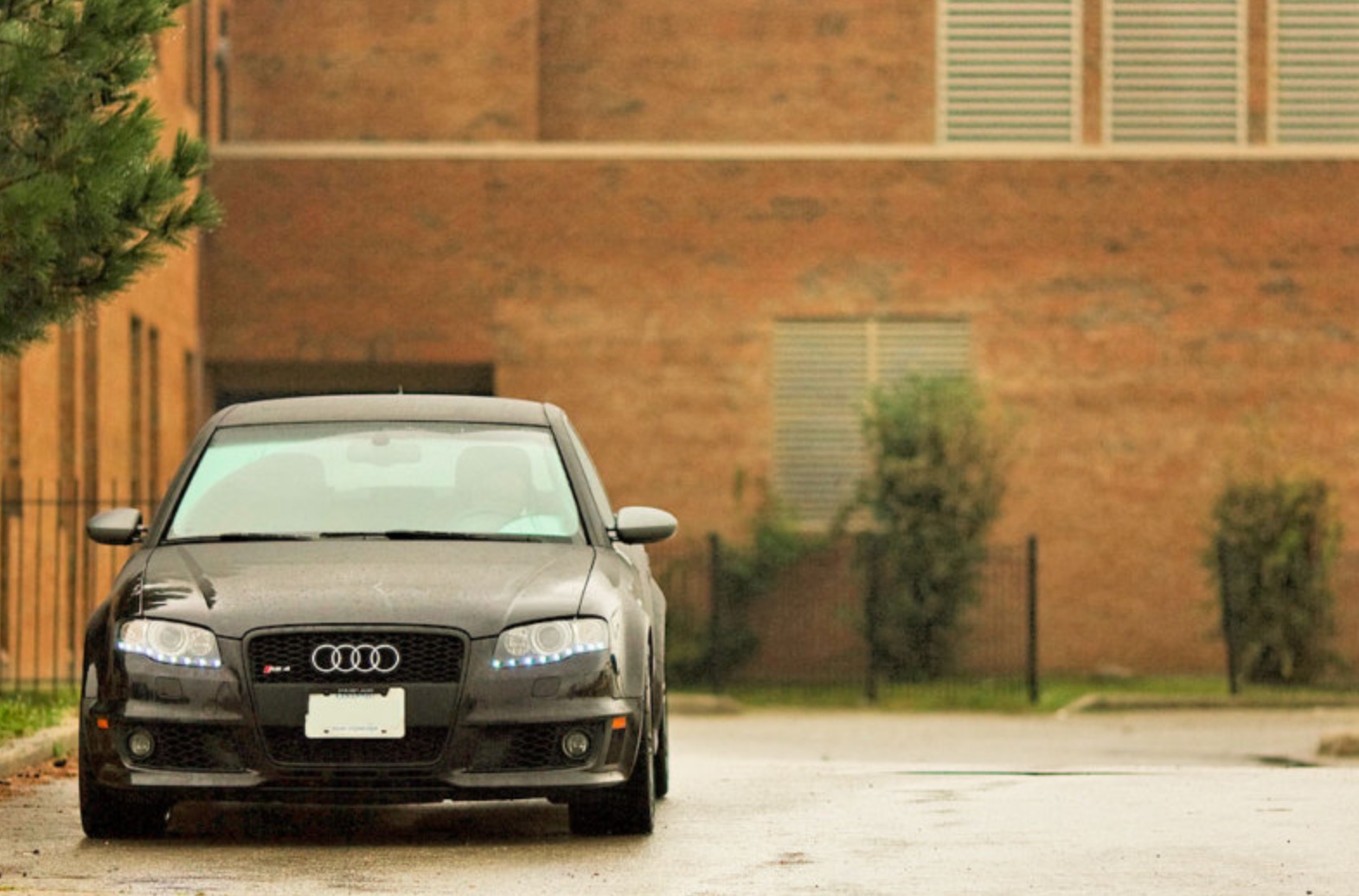 Year: 2008
Model: RS4
Engine: 4.2 liter V8
Transmission: 6-speed manual
Mileage: 65,000 miles
Price: $46,500 Buy It Now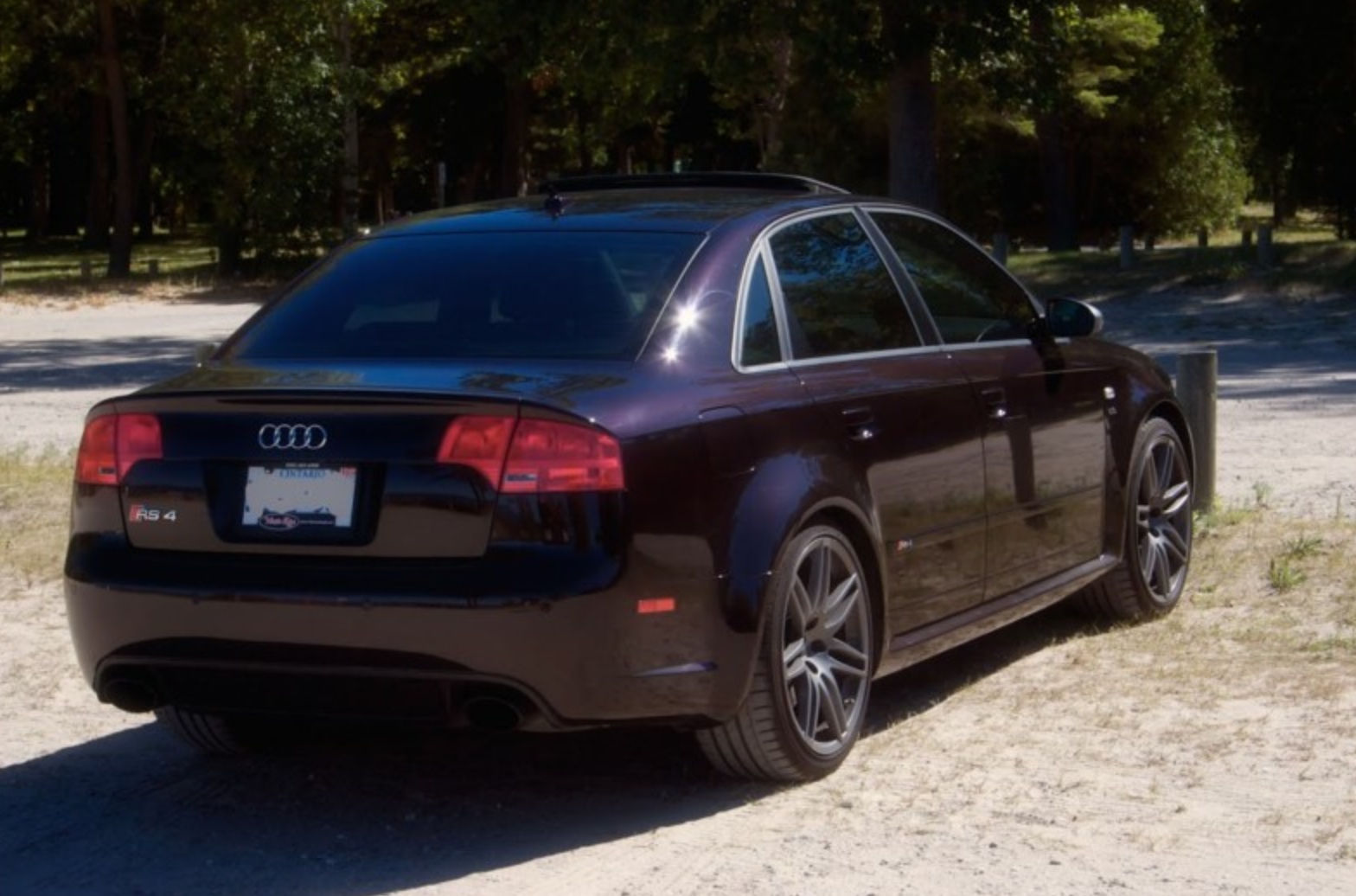 You are bidding on the ONLY RS4 in this trim/colour combination in North America. This car is about as rare as it gets and Edmunds predicts it will be a collectible car! This car was ordered for a high ranking Audi Canada executive. As such it comes in a colour which is only available for the Audi S8. It also has a trim combination that normally cannot be ordered. I have loved this car from day one and because of that it retains its Certified Pre-Owned Warranty until 2015 including service up to 120.000KM.

This car has been serviced by Audi Mississauga and all service records are clean and kept. This colour is best seen in person, so please arrange for a meeting to have a look. The car has some subtle but important modifications which make it an even better car in my eyes.

Hueper Optik Ceramic Tint all around (that is a 800$ value alone, cermics have better heat reduction than other tints and do not interfere with your cell phone or GPS)
JHM Stage 2 Clutch
JHM Single-Mass Flywheel
Custom Built LED running daylights which sit in the OEM headlights and retain their original function!

The interior is a 9/10 no scratches or discolouration, when it comes to the interior it is at show car quality level! I hate to see this vehicle go, but life is making me, so please help me out by providing this car a good home. This is a unique opportunity for you to own a vehicle NO ONE else has in North America.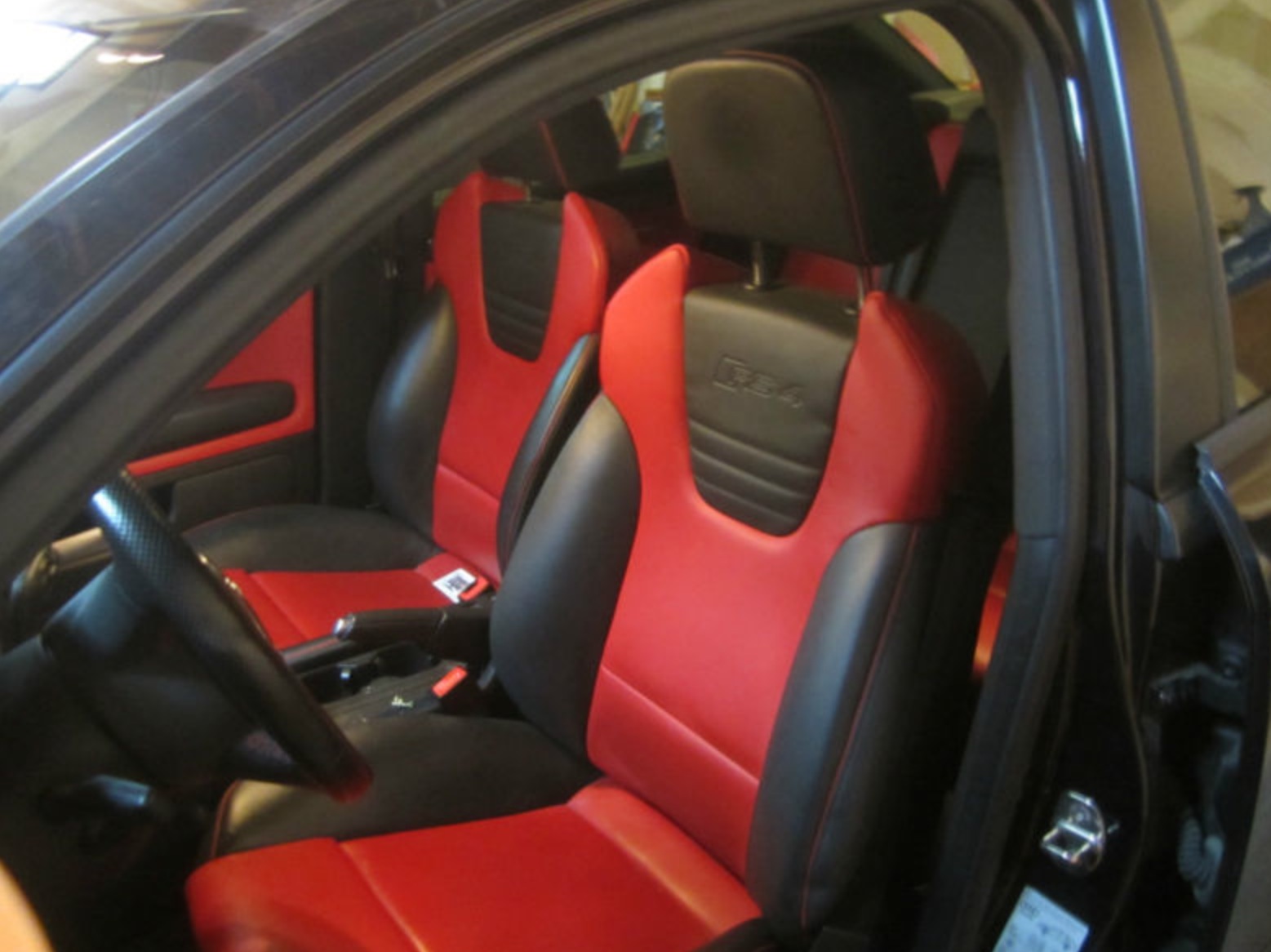 Some might think it's a bit garish, but I like the red accent on the inside. It certainly isn't subtle, but sometimes an all-black interior can be a bit oppressive and a nightmare for those living in warmer regions. RS4 values continue to stay strong, underscoring these cars immense capability and desirability amongst Audi enthusiast, speed freaks and people who generally want supercar moves in car that doesn't visually shout what it's on about.
-Paul