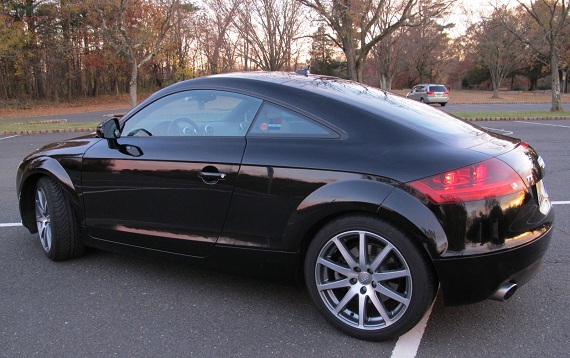 A few weeks ago, I wrote up a R32 Showdown in which I came to the conclusion that I didn't really want either vehicle. I was mad at myself for coming to that place, but it was the reality of the platform. For me, what was missing was the manual option and 4 door option from the Mk.5 chassis car. It's something that, generally, I associate with not being available on the later cars. Of course, what I was completely missing in that equation was the briefly available second-generation TT, which could be ordered with a 3.2 coupled to a 6-speed manual. For a while, this was the quickest of the Golf-platform cars you could buy. If you're not into turbocharging and love the VR6 power delivery, these remain a great option to the R32; if anything, slightly more stealthy, much better looking and an impressive package all around: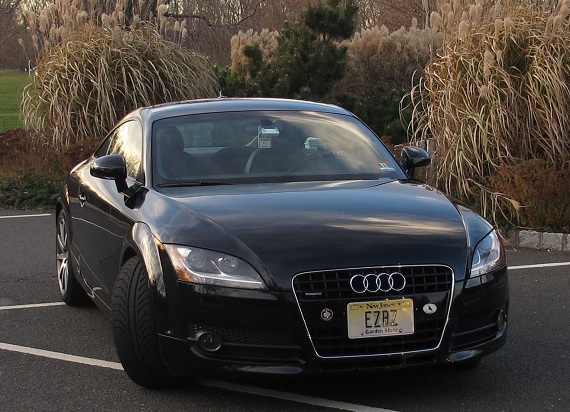 Year: 2008
Model: TT
Engine: 3.2 liter VR6
Transmission: 6-speed manual
Mileage: 89,000 mi
Price: Reserve Auction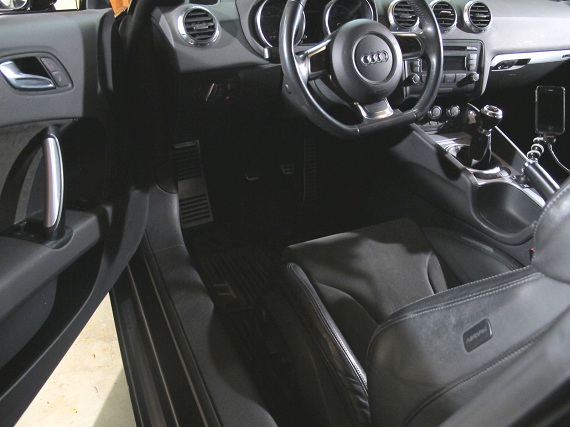 AWESOME 2008 AUDI TT 3.2L COUPE 6-SPEED MANUAL!

I purchased this car new in August of 2007 from Flemington Audi in Flemington, NJ and it is in beautiful condition. It has always been kept in a garage, always filled with name-brand gas, always dealer-serviced and nobody has ever smoked while riding in it. It has never been in an accident of any kind. Its exterior color is "Brilliant Black" with dark grey leather/Alcantara interior. You can pick through the equipment list (see the picture of the window sticker) but here are some highlights:

3.2 liter 250 hp engine, AWD (obviously)

6-speed manual transmission

18" wheels, Michelin Pilot Sport A/S Plus Tires (replaced 20,000 miles ago at 69,192 miles on the Odo) (Lot's of tread left- see pic).

Bi-Xenon Adaptive (steering) headlights

The car has a build in Bluetooth voice-dial system which works great with my iPhone 4s. It allows me to dial numbers and names by voice command and works really well. The phone conversation sound through the car stereo is excellent.

ESP, ASR, ABS, TPS

LED turn signals, turn signals built into side mirrors

Heated 10-way-motorized sport seats (awesome!)

9-speaker, 140 watt sound (and it does sound very good!)

Auto-dimming mirror, automatic windshield wipers

2+2 seating and fold down rear seats (I have no problem putting skis or my full-size road bike in this car with the front wheel off)

Lot's of airbags (never needed, thank goodness)

This car came with a really lame "iPod Interface" which I paid $250 for and is basically worthless. I have had a harness installed that plugs into my iPhone and lets me charge and play music, podcasts, etc. through the stereo. I have also designed and built a flexible "stalk" mount to hold my phone, but I'm taking that with me. You get to keep the cable harness for your phone. I will cover the four tiny holes I drilled with four small black screws, so that will look fine.

I have all documentation (including manuals, the window sticker and service records and these will be turned over to you

I'm pretty fussy about all of my stuff, so this car has been kept up pretty meticulously.

I have included pictures of the odometer reading and VIN number.

I have gotten up to 28 mpg on the one or two long highway trips I have taken with this car. Its main use is for daily commuting to work- 30 miles each way- and I usually get about 21 mpg. The original EPA rating was 17/24 (see pic).

Current mileage (as of 11/15/2013) is 88,931 miles. VIN # TRUDD38J681011195

Why am I selling it? Because I am a manual transmission fanatic. If I wait another couple of years before buying my next car, there may be no more manuals left. As it is, I could no longer replace this car with a new manual TT. (The ONLY manuals left in the US Audi line are the base level A4, the R8, and the S4. And yes I am replacing this car with a new S4. You might have noticed that I have become a pretty big Audi fan).

Here's what works on this car: Everything‼

Here's what you should know is not perfect:

Yes, I have scuffed the wheels a few times against curbs. I've tried hard not to, but you know how that goes. (My wife says it just looks stupid to leave the car 3 feet from the curb). It's pretty minor- see the wheel pic for a typical scuff.

There is a small ding on the passenger-side door at the crease right below the mirror. If you look closely at the pic, you can see it.

There is some scuffing on the corner of the rear bumper below the crease. I tried to get it in the photo but it really doesn't show.

There is some minor road rash (white specks) along the front bumper as there would be on any car that is 6 years old

There is some light scuffing damage on the edge of the driver's side seat leather. This is from me sliding against it every time I get into the car. (see the picture). It probably could be polished back to new by someone who knew what they were doing.

It is due for a routine service (basically just oil-and-filter and a bunch of checking). Factory service was done at Flemington Audi every 10,000 miles per requirements.

Repairs that have been done on this car:

The dealer fixed a minor windshield rattle under warranty
the was a recall/fix involving the fuel tank
a dead audio amp was repaired under warranty
a bad ESP sensor was repaired under warranty
a headlight bulb was replaced
a serpentine drive belt self-destructed and damaged a pulley and tensioner (at 62k miles)
the driver's side window mechanism was replaced (at 65k miles)
front brake pads and rotors were replaced at 76k miles. I believe brakes were also replaced earlier but I can't find a record on that.
routine dealer servicing was performed every 10,000 miles up to 75,000 miles

I am a straight-shooter, and you can bid with confidence. I have bought and sold on EBay many times over the years (including a couple of cars) and I have never received any real negative feedback whatsoever. (I once received "negative feedback" for not posting feedback on an item that I bought, but EBay does not allow that kind of nonsense any longer.)

I will require cash or a bank cashier's check and ID at pickup. I require a deposit of $1,500 by cash, bank cashier's check, or Paypal within 48 hours after the auction closes. You must pay the balance and pick up the car within 7 days after the auction closes.

The "sunset" pics may be a bit over the top, but I had fun taking them and thought you might enjoy seeing them too!

The TT must be picked up in person in Pennington, NJ. You will have to bring plates to drive it home.

When you come to pick up the car, I will be happy to go with you for a drive on a variety of nearby roads. If this drive shows up any mechanical problems, I will return your deposit and you will be under no obligation to buy the car.

Other than this caveat, however: If you are the winning bidder on this car, you are legally obligated to follow through on the purchase!

MY RESERVE PRICE IS $18,450 ON THIS CAR. I AM NOT WILLING TO TAKE ANY LESS FOR THIS CAR. SURE, IF NOBODY WILL PAY THAT PRICE AFTER ANOTHER LISTING OR TWO, I WILL LOWER THE PRICE, BUT I BELIEVE THIS IS A FAIR PRICE FOR A MANUAL TT IN THIS CONDITION.

If you have any questions, please email me. Good luck on your bidding.

Carl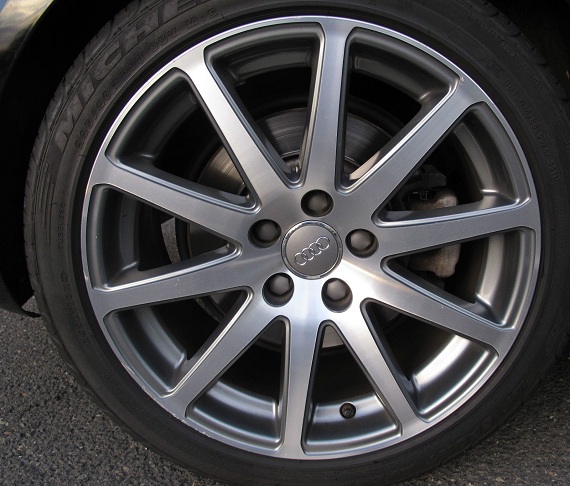 A few years ago I had a student at a BMW High Performance Driver's Education that had a second generation TT; in that case, it was a 2.0T front wheel drive. The event was at Lime Rock Park, and the student was doing well and building speed throughout the day. One particularly dangerous corner that catches many drivers out is "West Bend" – a fast sweeper that you can quickly run out of grip and track on. In my track-prepared GT, it's a max 85 mph curve and that feels pretty scary at that. In my students bone-stock TT, we were approaching the corner at the best part of 90 mph. In my head, I did some quick math, and as I said "brake brake brake" I prepared for the worst; trailing throttle oversteer, and we were going to crash. Quickly I tucked my hands under my legs and hoped as the student turned in to the corner at 90 off-throttle. What happened? Nothing. I felt the car twitch a hair, and the stability management sorted out that we did, in fact, want to come out the other side of the corner, and there it was – the car drove through the corner. It wasn't pretty, it wasn't the fast way though, but the car saved us from certain impact. To this day, I'm convinced if we were in any non-stability car we would have hit the wall – hard. That's how impressive this car is in stock form.
For those who suggested the original TT was too tame or not sporty enough, you haven't been for a ride in a second generation TT. It's not a Cayman or a Miata, let's be clear, but it is simply a great drive. Couple that with one of the best naturally aspirated engines Volkswagen made and a 6-speed manual and that's a recipe for fun. The second generation TT stepped up a more mature styling, which on these 3.2s is nicely set off by the fantastic looking multi-spoke Speedline made wheels. The price for this fun is listed as $18,500 – not the cheapest of these that I've seen, but they're not exactly common. Still, it's less money than the asking price on most of the Mk.V R32s I've seen, and while the package isn't quite the same I'd have to say I think I'd choose the TT over the R32, all things being equal. If I'm going to pay $20,000 for a used Golf, I'd really like to feel special; the TT does that, while flying lower on the radar and not grabbing all the boy-racer attention. For me, that's a win!
-Carter