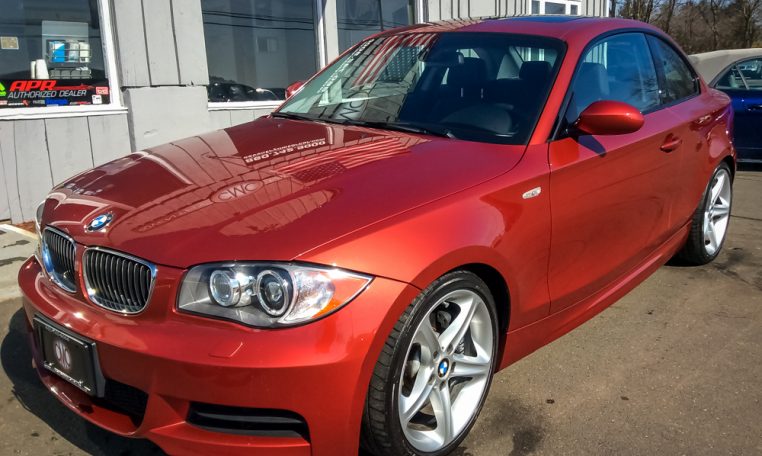 (Editor's Correction: Though I originally listed this car as a M-Sport, it's really a 135is with the Sport package. However, the equipment package on this car was renamed for the 2009 model year to M-Sport. This car does feature the upgrade 740 M-Sport suspension.)
Tempting.
It's hard to judge the performance value of the BMW 135i M-Sport 6-speed as anything other than very tempting in today's market. Get beyond the styling for a second and look at what this car comes with; stock, the twin-turbocharged N54 inline-6 pumps out an impressive 302 horsepower and matching torque, giving you E46 M3-strata performance. Equipped with the M-Sport package, you got shadow line trim, a black headliner, sport seats, M steering wheel and shifter, M door sills, and the M-sport M264 5-spoke wheels unique to this model. While performance wasn't turned up, the 1M was no slouch, capable of sub 5-second 0-60 times. Admittedly, it is not the most beautiful product that BMW produced in period, but in gussied-up M-Sport form it is certainly more purposeful than the standard 128i your boss's secretary ran out to get the moment it was off-lease.
But the real beauty of the 135i M-Sport is the price. Some dip into the mid-teens or occasionally below, but even a pristine one like today's example hits the market below $25,000. A generation newer than the E46 M3, it offers plenty of sport, reasonable practicality, more affordable repairs and one could argue that it's a bit of a sleeper compared to the S-motored cars: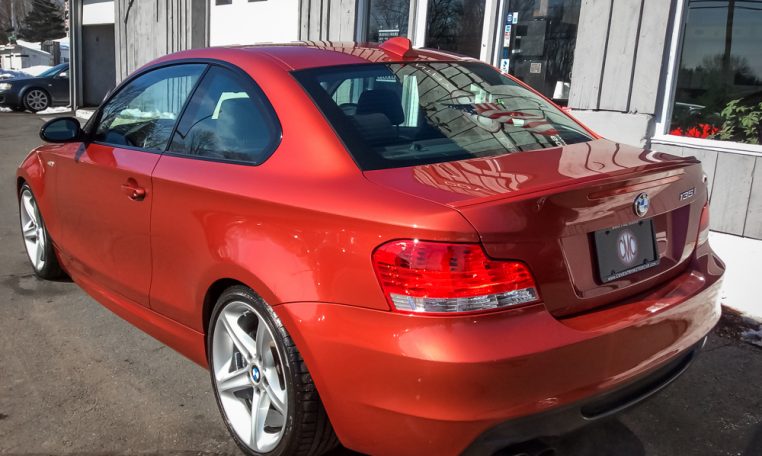 Year: 2008
Model: 135is
Engine: 3.0 liter twin-turbocharged inline-6
Transmission: 6-speed manual
Mileage: 19,282 mi
Price: $24,995 Buy It Now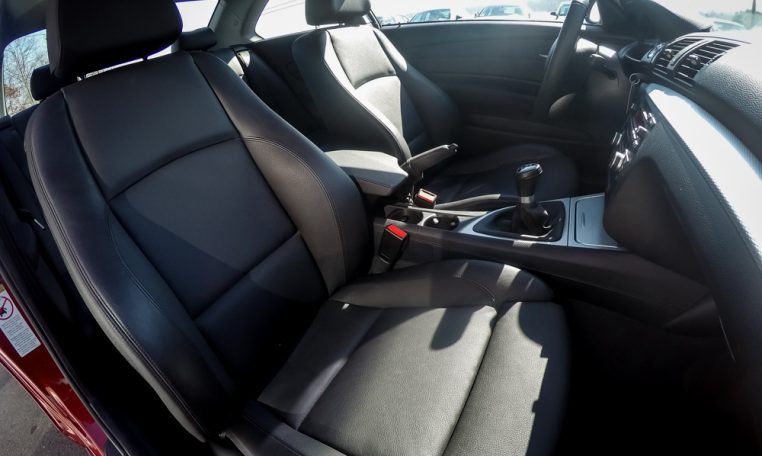 THIS RARE ONE OWNER 6-SPEED SEDONA RED METALLIC 135 //M SPORT IS LITERALLY A TIME CAPSULE HAVING ONLY TRAVELED 19K MILES. WE DON'T SAY THIS OFTEN BUT YOU'LL BE HARD PRESSED TO FIND ANYTHING WITH LOWER MILES IN THIS CONDITION. OPTIONS ON THIS AMAZING CAR INCLUDE, //M SPORTS SUSPENSION, //M LEATHER STEERING WHEEL, BMW STAR SPOKE 264 WHEELS, ADAPTIVE XENON HEADLIGHTS, MULTIFUNCTION STEERING WHEEL, INTEGRATED UNIVERSAL REMOTE CONTROL, GLASS SUNROOF, SPORTS SEAT, SEAT HEATING DRIVER/PASSENGER, RAIN SENSOR, AUTOMATIC AIR CONDITIONING, CRUISE CONTROL, LIGHT PACKAGE, HIFI SPEAKER SYSTEM, PREPARATION BMW SATELLITE RADIO, HIGH GLOSS SHADOW LINE, ALL MANUALS AND 1-KEY INCLUDED. EXTENDED WARRANTY AND FINANCING AVAILABLE, PLEASE INQUIRE FOR MORE DETAILS.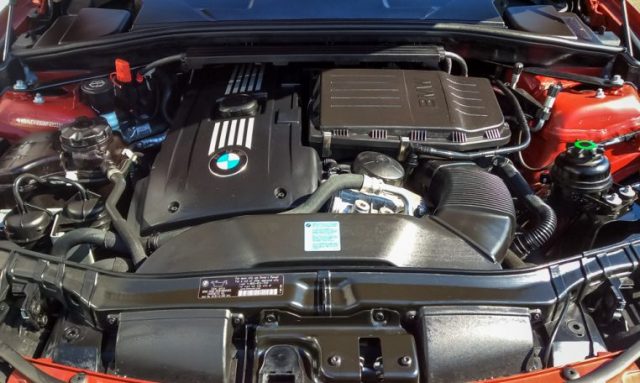 Rare is a great word to sum up this package. I've shopped 135is, and you simply don't find many that come to the market with this mileage. Nor do you usually find the Sedona Red Metallic, a very rare color to see on the E82 at all. Couple that with the M-Sport package, the 6-speed manual and the extra options and suddenly this is a discrete performance package on a really compelling budget.
As a side note, I have to plug my friends at Coventry Motorcar on this one as well. My buying experience could not have been better. They were forthcoming with everything on our E61, negotiated a very reasonable market price, and offered a comprehensive 2-month warranty on a 10-year old car. That resulted, for them, in a few unexpected and pricey repairs, yet they were always friendly and willing to solve the problem, offering accommodation for my schedule and a loaner while the problem was diagnosed. It's this type of piece-of-mind that helps to ease some of the entry barriers to potentially expensive, used European car ownership.
Pay attention to these E82s; I think they're going to go down as one of the great affordable performance packages. With prices in the stratosphere on all things M and unlikely to come down soon, it's hard to come up with a better alternative if you're into BMW performance than this exact car. You will literally get 90% plus of the 1M driving experience at only one third the price without the worry of hurting value. Win, win, and they don't come much nicer than this one.
-Carter