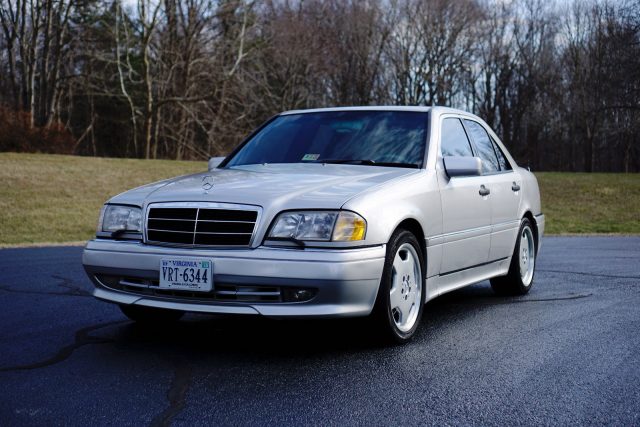 I'm going to be really honest with everyone, I didn't want to feature this car. Why? Because I want it very badly for myself. I want to drive down to Virginia, hand this seller an envelope full of money, then drive this car home and slide it next to my other cars to make it one big happy Mercedes sedan family. But I can't do that. Well, I could, but it would be a really bad idea seeing as I am out of garage/driveway space as it is and I already own a silver AMG sedan from the same time period thus making this car repetitive. Still, I'll sleep on it.
So what is this car I want so badly? It's a 1997 C36 AMG, the last year of the first official production car from the Mercedes-Benz and AMG merger that North America got. It's not really that fast with only 276 horsepower and the W202 chassis it's built on isn't really that great either. Yes, it's rare with only a few hundred built but they've never been all that desirable. They've always been available if you really looked hard enough, but now that they are getting close to drinking age, finding a really nice C36 is getting tough. Fortunately, thanks to people who still look at these cars like I do, this C36 for sale in Virginia looks like a winner.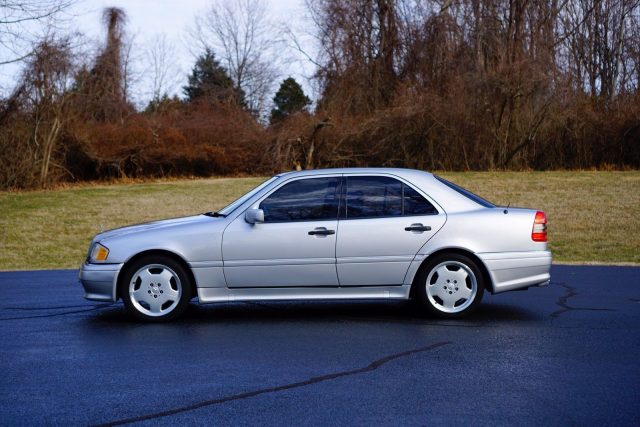 Year: 1997
Model: C36 AMG
Engine: 3.6 liter inline-6
Transmission: 4-speed automatic
Mileage: 171,000 mi
Price: Reserve Auction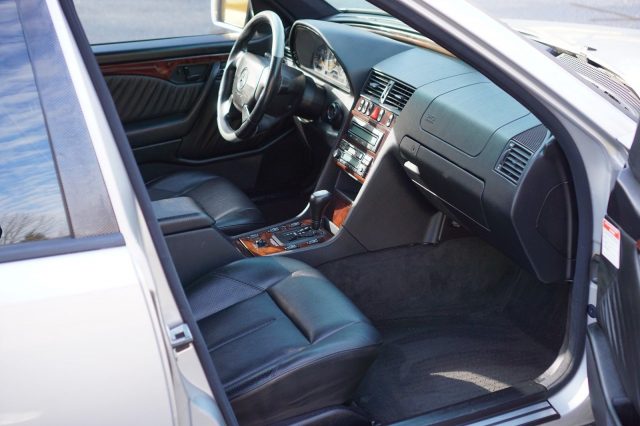 For sale is my 1997 C36 AMG. I bought the car last year from the previous owner of 9 years. He serviced the car at his shop (Blueridge Mercedes) the duration of his ownership. I collect Mercedes and this car is my current daily but I just sold my SUV and I need to replace this with something bigger.

The overall condition is very good, previous owner had the wheels professionally refinished and ceramic cleared, interior leather was periodically conditioned, headliner has been redone in sued and is sewn in as it should be, I have taken the time to detail the paint and correct any minor imperfections.

This car has some cosmetic flaws, being a southern car the Georgia sun got the better of it and it has faded the roof and one small spot on the passenger side hood, very hard to notice honestly. There are some minor rock chips on the front of the car as well.

The car has 171k currently, new brakes, new tires will be purchased prior to sale, water pump was recently changed along with thermostat, heater core, ac compressor, bushings and some other things I can't recall off the top of my head. They only made a total of 1018 between 95-97. There was only 326 ever made in 1997. So this is a very rare car. Over all the car is in very good condition and the photos speak for themselves.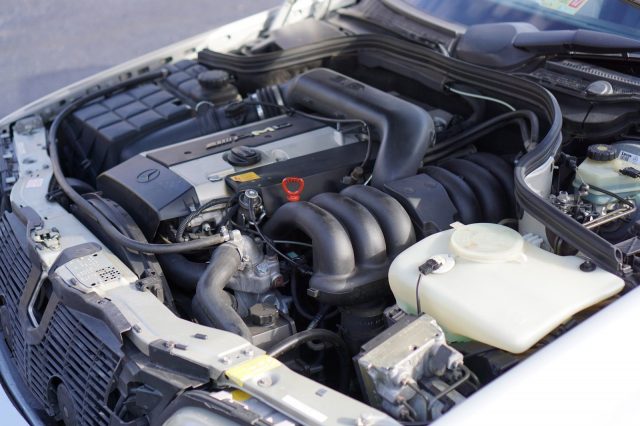 This car wasn't a garage queen or treated like some kind of investment as it covered over 170,000 miles. But for it being a W202 and all, this car looks great. It's not perfect by any means, but the mountain of expensive maintenance this car had makes up for any minor cosmetic issues this C36 has. On the 1997, you got some minor interior updates with a different steering wheel and an improved climate control system that the 1995 and 1996 cars didn't have. The refinished AMG Monoblock wheels make a world of difference in this cars appearance and in my eyes it was worth every penny that was spent on them.
So what is this car worth? Well, if this C36 had half the miles it has, I wouldn't be surprised to see it maybe touch $10,000 given the way values on clean, older Mercedes are heading. But it does have the 171,000 miles and I think the bidding will reflect that. If I had to guess, I'd bet this one will land around the $7,000 range give or take a few hundred. These cars have reached the bottom of their deprecation and will probably never been cheaper than where they are at right now. I'd be confident in saying that if you pulled the trigger on this C36 you probably won't lose any money on it as long as you kept it in the condition it is currently in. It's probably not going to shoot up in value like the 2.3-16v has, but you aren't going to be stuck with a $3,000 C36 either.
– Andrew