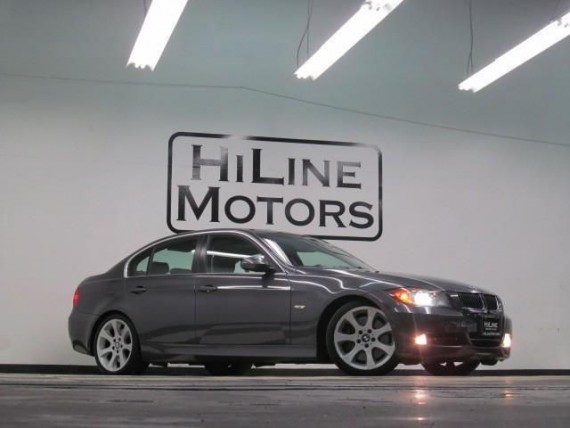 Before I began contributing to GCFSB I was a daily reader. I enjoyed the site more than other used auto blogs because I found that on GCFSB, many of the vehicles were of the more reasonable variety. Perhaps it's because I grew up flipping through Used Auto Digest far more often than the duPont registry, though I did enjoy doing that once in awhile just for fun. I like to fantasize about $100k + investments in the classic car market just as much as any other enthusaist but I think it's far more interesting to learn about vehicles which are grounded in reality. So it is with that mindset that I bring you today's post, an E90 BMW 335i with 3 pedals.
For those folks that are on the casual observer side of the automotive world, this car doesn't appear to be anything out of the ordinary and in some ways they're right. It's a RWD, Grey over Black four door sedan with pretty basic features and a manual transmission. It doesn't demand attention the way an E90 M3 does, what with its vicious soundtrack and more muscular body but I think that's part of what makes it attractive. The 335i is no slouch in the power department, with the N54 powerplant producing 305 hp/295 lb-ft of torque it always seemed to me like a more grown up RWD, '11+ STi sedan. Now I'm sure Subaru fans would love to rip me to shreds for comparing their beloved rally machine to this UCLA graduation present but I'd be quick to remind them that it's really a matter of numbers and function rather than the spirit of the vehicle. Spiritually the STi and the M3 have much in common but they're vastly different in price and performance so I think that an unfair comparison.
The 335i on the other hand checks many of the same boxes as the STi and ultimately does it all while remaining under the radar. It is this line of thought that got me interested in researching the E90 335i in the first place as I had always wanted to build a "sleeper" STi. Remove the garish wing, add alcantara accents to the interior, upgrade the sound deadening, tweak a few other interior details and you'd have a car that is very similar to this one. However that process can get real pricey, real quick, especially since 2011+ STi sedans are hard to find for under $25k. This 335i is a very reasonable $16,998 with nearly 73k on the clock and I think that for the money, you'd be hard pressed to find a car that offers this combination of performance and luxury.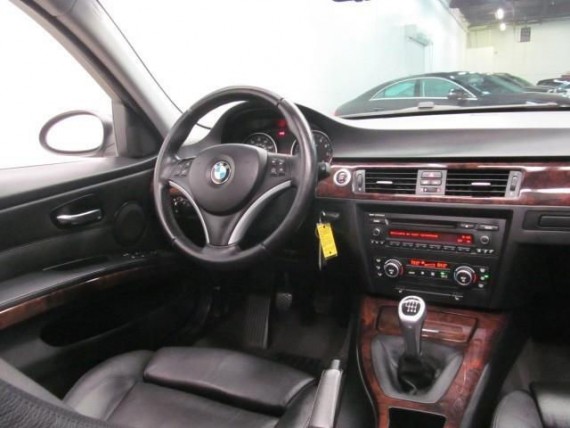 Year: 2008
Model: 335i Sedan
Engine: 3.0 liter twin-turbo inline-6
Transmission: 6-speed manual
Mileage: 72,932 mi
Price: $16,998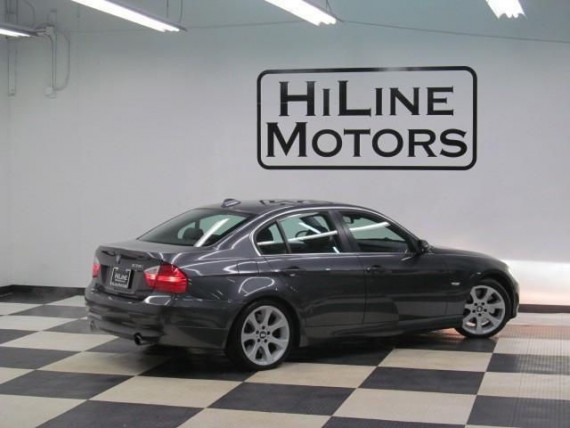 6 SPEED *PREMIUM SPORT PKG*HEATED SEATS *CARFAX CERTIFIED *WE FINANCE *FINANCING IS AVAILABLE WITH RATES AS LOW AS 1.99% W.A.C. We believe that a picture is worth a thousand words, so we have included over 100-PICTURES so you can judge for yourself the condition of this vehicle. There is still plenty of tread left on the tires The paint has a showroom shine The paint is in excellent condition and it is apparent that this car was garaged and meticulously-maintained This vehicle is fully-loaded. With just 72932 miles, this car is barely broken in. Very low mileage vehicle. 100% CARFAX guaranteed! The interior of this vehicle is virtually flawless. Very clean interior! Ask me about how to get an extended warranty on this vehicle. It seems that this vehicle was owned by a non-smoker Neither the ashtray, nor the cigarette lighter, appear to have been used in this vehicle. Very smooth ride! All electronic components in working condition. All interior components are in good working order. This is one of the most desirable color combinations. The perfect blend of luxury and performance. The best of the luxury cars. We have all of the original manuals. We have all of the keys. We can help facilitate low-cost shipping directly to your door. Please call Internet Sales at 866-479-0154. YOU CAN ALSO VISIT OUR WEBSITE FOR MORE PICTURES AND DETAILS @ WWW.HILINEMOTORSINC.COM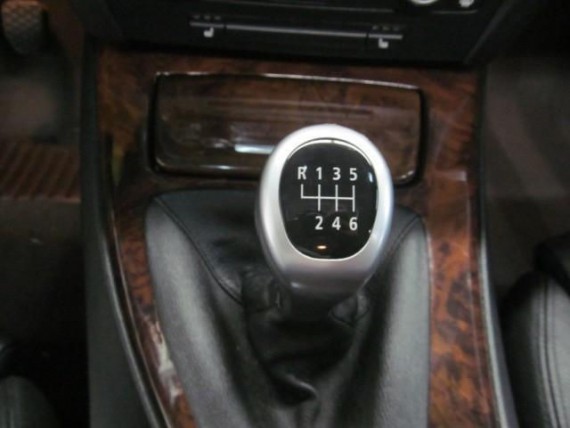 I think one of the most compelling things about the 335i is that it won't be as much of a financial drain as an E90 M3 and you can still have a whole lot of fun with it. I've driven an E92 335i and let me tell you, that twin-turbo inline-6 will put a big ol' smile on your face. We know that the N54 has incredible tuning potential thanks to the lunacy that is the 1M Coupe so I would be no means say getting one of these instead of an M3 is a compromise. It's easy enough to stiffen up the whole car with some suspension upgrades and then the only thing that remains is to tweak the styling to suit your preference. I'd get the wheels off it right away and put on a set of the 18″ 10 spokes that came on the base M3, as those are among the nicest wheels BMW has ever fitted to their cars. Beyond that the sky's the limit with upgrades but just remember, no M badges. That's very, very bad form and would result in a whole lot of heckling from the BMW community.
My idea of a great daily driver is a car that flies under the radar and does so with style. While the E90 M3 does accomplish that to some degree, I think there's currently more value to be had in the 335i market than that of the M3. After all, I don't foresee these vehicles getting all that much cheaper in the next couple years while the M3s will surely see their prices continue to drop. From an investment standpoint these cars are surely not a golden goose but it'll serve you well and I'd be willing to bet that you'll enjoy it nearly as much as you would an M3. Besides, nobody can predict the future and who's to say that the tuning potential of the N54 won't be more desirable than the S65 which is pretty much at its peak performance right out of the box. Only time will tell if the final N/A M3s will command a premium on the used market, so until that picture becomes a little clearer, might as well enjoy yourself in a car that you can get into for a reasonable amount and won't lose a ton of money on.
Cheers,
-Andrew