From "I leased my spouse one" to "Yeah, look up DTM on Wikipedia, you'll see" is what the base CLK is to the roided-up Black Series. That, and about another $90,000. We've covered the Black Series cars fairly well on GCFSB so I don't want to ramble on, but I think AMG did the best job they could given what Mercedes gave them in the CLK. A mix of C-Class chassis with E-Class features, the W209, even with AMG guise, was never the most hardcore sports coupe made compared to the holy grail BMW M3 that is fawned over. But when AMG teased the US with the CLK-DTM and finally gave us a taste with the CLK63 AMG Black Series, it was everything that we didn't know we wanted. So if you are looking for a little piece of DTM heaven, let's check out this 2008 for sale in California.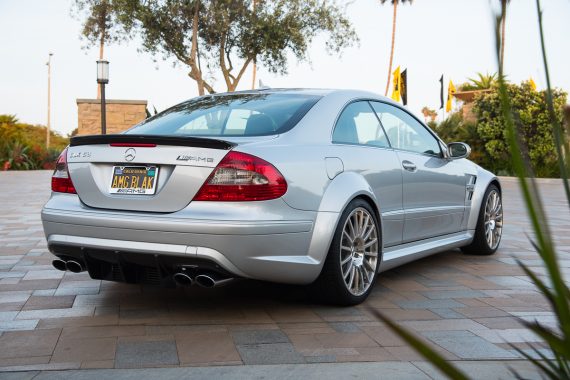 Year: 2012
Model: CLK63 AMG Black Series
Engine: 6.2 litre V8
Transmission: 7-speed Automatic
Mileage: 19,000 mi
Price: $74,500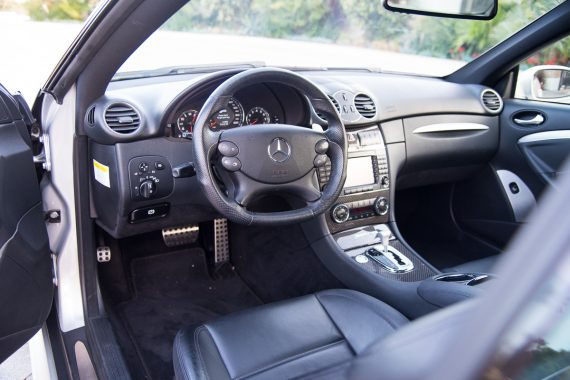 Selling a 2008 CLK 63 AMG Black Series – Silver exterior, black AMG Premium leather interior.Car is entirely original and stock from factory. The car is in pristine condition both inside and outside.

Car runs and drives great. Only 19k miles, has been fully serviced, never tracked, garage-kept, no stories, etc

Car comes with a 5 year / 100k extended aftermarket warranty.

Give me a call if interested for any questions and for the fastest response. $74.5k. Brian – 949.290.5162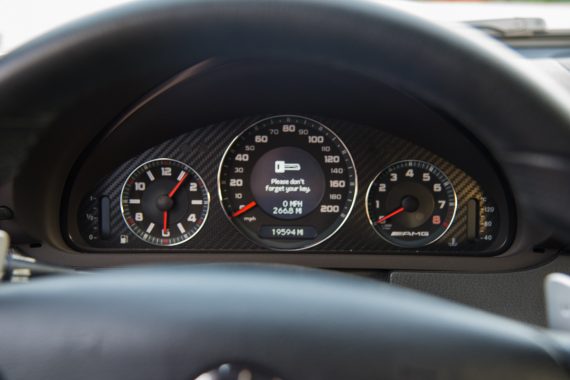 This example looks extremely clean probably thanks to the low mileage and a Black Series loving owner. (Spot that SL65 Black Series back there?) The seller mentions the car comes with an aftermarket 5 year/100,000 mile warranty, which is good if you lay awake at night thinking about the infamous M156 headbolts. Otherwise the price of $74,500 is pretty competitive to the other cars on the market. It's quite remarkable how well Black Series cars keep their value compared to the regular AMG variants. Well, maybe "keep their value" wasn't the term I was looking for since this car was almost $140,000 new. Just to compare, a regular CLK63 AMG from the same year can be picked up for around $25,000, but the Black Series did carry a $31,000 increase when new, so you can do the math at what's the better value. But at the end of the day if you are looking for a bonkers Benz, this will fit the bill nicely.
– Andrew