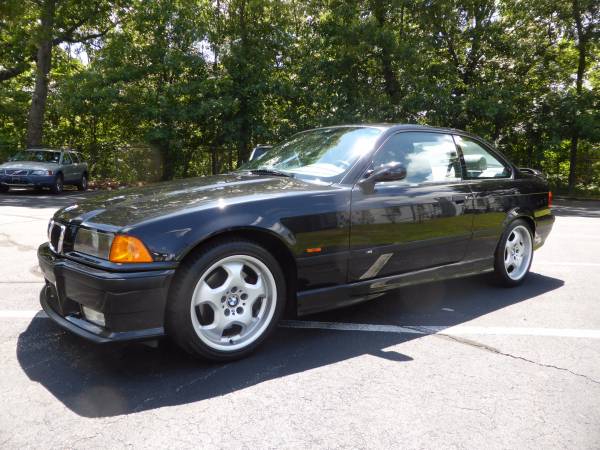 While derided by some for being a bit watered down compared to its European counterpart, there is no denying that the E36 M3 was a wildly popular model and widened the appreciation and market of BMW and the M brand. This particular model alone – the BG93 North American 3.2 Coupe – accounted for 11,793 examples produced. That's greater than the total number of M products that had been imported to the U.S. prior to the E36 (E24, E28, E30, E34, and 850CSi) and doesn't account for the 10,000 plus 3.0 Coupes, 6,300 convertibles and and 8,600-odd sedans. You'd expect, then, that finding good examples of the E36 would be quite simple as there are some 35,000 to choose from. But the popularity of the E36 M3 was in part its undoing, too. The flood of the cars devalued the market; many fell into hands unable to maintain them or who treated them like a pinball, bouncing them off every curb, guardrail or other cars. Additionally, the E36's shift towards mass production did have tangible effects on the long term quality of the product. It's not unusual to see rusty examples with the trim falling off and headlights so nebulous they're useless. As a result, finding excellent examples of the E36 is somewhat cause for celebration and really nice ones have been finding a greater appreciation in the enthusiast world. This '98 Coupe is certainly one of the better quality examples out there for sale today: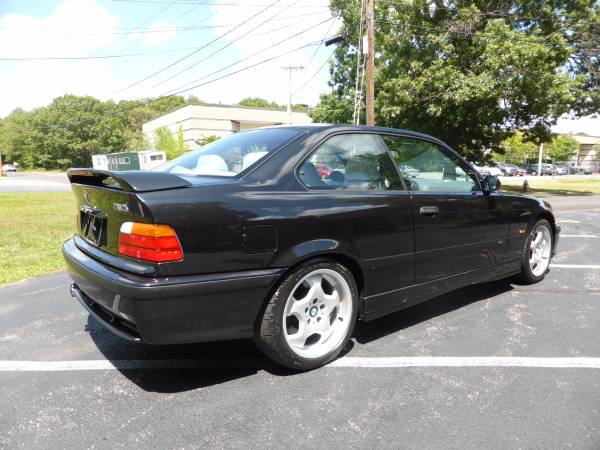 Year: 1998
Model: M3 Coupe
Engine: 3.2 liter inline-6
Transmission: 5-speed manual
Mileage: 119,783 mi
Price: $18,500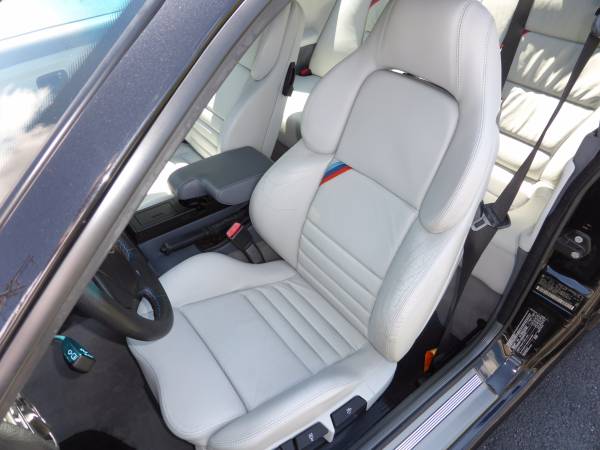 1998 BMW M3 Coupe 5-Speed Transmission. This is a one owner. . .one adult owner who is an older woman, M-3. She leased this car new from BMW of Watertown, Ct for the tax right-off and purchased it at the end of the lease. She was the only driver of the car before me and never took the car in a car wash. This car was serviced by the original selling dealer up until I acquired the car. It has 119,783 miles on the car with no appreciable wear and tear as can be seen in the photos. It was always garage kept and never driven in the snow. All the original books, tool etc are with the car. It is finished in Cosmos Black Metallic, and there has never been any paint repairs done to this car and has Light Gray Leather interior. It features: -3.2 liter, DOHC 24-value, six cylinder M- Engine, 5 speed manual transmission and limited slip differential, all are original to the car. It was optioned with -four wheel ABS,
All Season Traction with limited slip differential, Rear spoiler, Variable-ration, variable-assist power steering,
On board computer, Digital automatic climate control, Electronic anti-theft System, Harmon Kardon Sound System, 6 disk CD changer, M-Contour II Wheels, Power windows, Heated front seats and Sunroof.

This is as pure a M3 as your likely to find!

There will be no disappointments with this car just come and see! Please contact me with any questions you may have regarding my car or to arrange to view and test drive. You may contact me directly 401-465-1900. Thank you for your interest in my vehicle and considering it as your M-Car. –Barry

As always I register the new car you purchase from me in either Rhode Island or Massachusetts free of charge. And never charge you more than the purchase price (no packs or add on fees).

To view more pictures, go to barrybixbyautomotive.com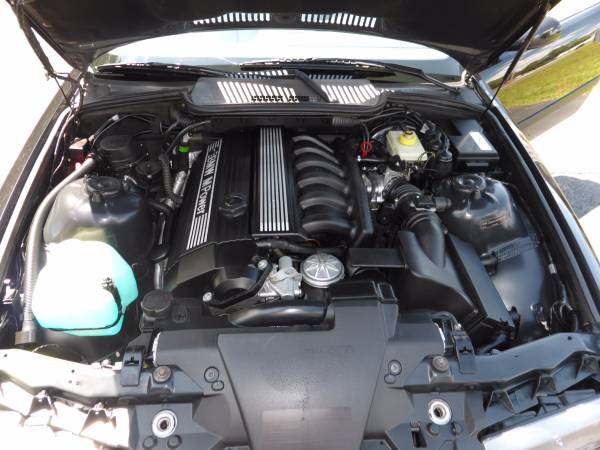 The general condition of this car is great and especially so considering the 120,000 miles on the odometer. It's a great color combination that is very popular and has an interesting assortment of options. While the M Contours aren't my favorite wheel on the E36, these are in fantastic condition and look pretty stellar offset against the Cosmos Black Metallic. The Dove Gray Vaders are the preferred seat and outside of some expected bolster wear on the driver's side look virtually new. While some complain that the U.S. spec 3.2 wasn't as pokey or special as the European motor, the downstream reality for an enthusiast means that the more pedestrian underpinnings and popularity of the chassis make this an excellent affordable classic, yet one which still feels quite special. E36 M3s are a joy to drive, with direct steering feel, engaging chassis dynamics, and a raw mechanical sound. The combination of these experiences makes it hard not to smile, and behind the wheel the "we should have gotten the better motor and brakes" argument fades away, replaced by an appreciation of what made this car and chassis so successful.
-Carter