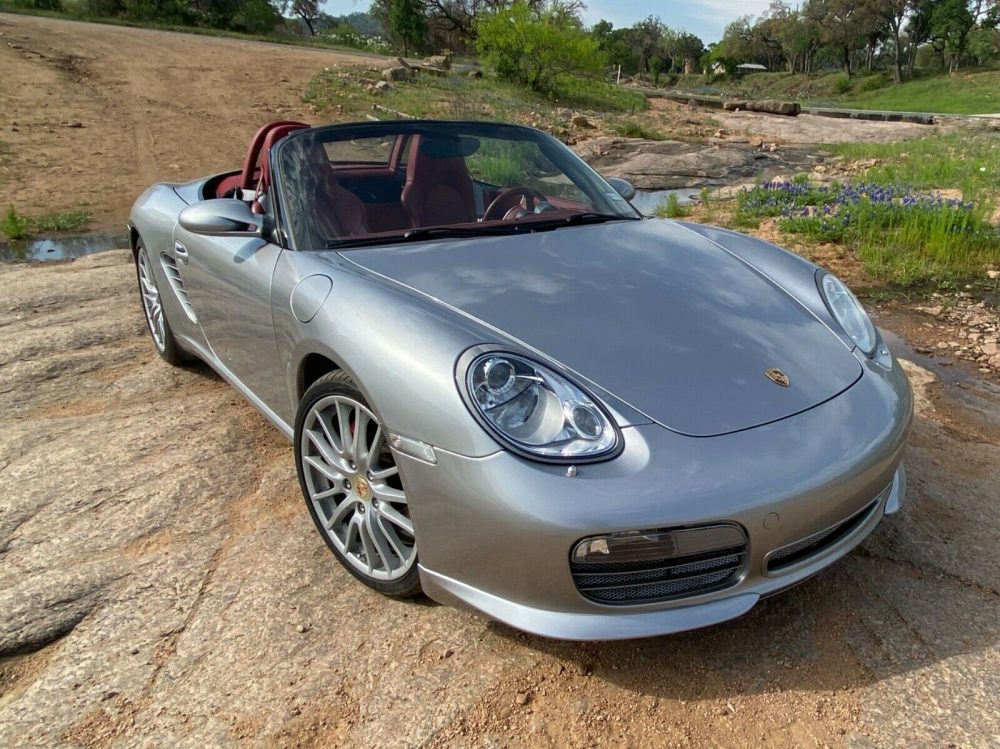 For the past 20 years or so, Porsche hasn't been shy about the special editions. Most of the time they pick the non-911s as it is easier to be a little be creative with the models. This special edition, the 2008 Boxster RS60 Spyder, was made to commemorate their victory at the 12 Hours of Sebring in 1960. The car used there was the Porsche 718 RS Spyder, which is suppose is an ancestor of the current Boxster, or at least Porsche wants you to imagine that. Just 1,960 units were made in a unique GT Silver Metallic exterior over a Carrera Red interior that was intended to match the look of the 718 RS Spyder itself. There was some other special trim as well as a sport exhaust, which raised output to 303 horsepower. Values have been surprisingly strong believe or not, and they don't seem to be getting any cheaper. Worth it?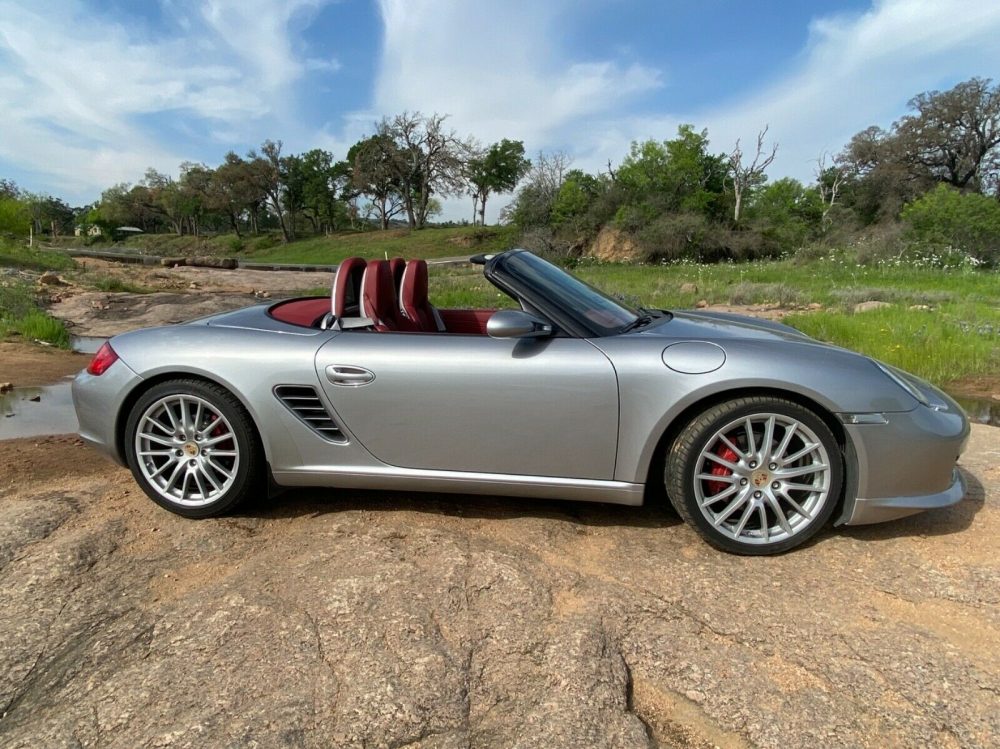 Year: 2008
Model: Boxster RS60 Spyder
VIN: WP0CB29808U731950
Engine: 3.4 liter flat-6
Transmission: 5-speed automatic
Mileage: 54,800 mi
Location: Fredericksburg, Texas
Price: Reserve Auction
This limited edition RS60 Spyder is in beautiful condition will all service records.
I have been the proud owner for the past 8 years and have enjoyed having it in my collection.
The tires have very few miles and the front of the car is protected by a clear bra.
A few necessary upgrades have been added to enhance its performance. With the addition of
Custom tuned headers and exhaust, large air box, GT3 throttle body and chip tuning it approaches
380 hp. The car performs effortlessly with, in my opinion, the correct power to give a truly exhilarating driving experience.
Much to my surprise, they made these with the automatic gearbox. I was totally unaware of that given all the ones I've seen prior had the 6-speed, but I guess you learn something new everyday. You also could option the RS60 with a black top and black interior, but what exactly is the point of that? If you are going to go for the special edition, go all-in. This one has just under 55,000 miles and seems to be in decent shape, even after the off-road adventure it took to get these photos.
No hints on price, but I would hope the reserve is close to the starting price of $25,000. The six-speed examples which much lower mileage are selling in low-$30,000 range, and it would be crazy to think that the automatic gearbox isn't a little bit of a penalty here. The seller says they some modifications gained another 75 horsepower, but I'm not buying that for a second given how hard it is to make aftermarket horsepower out of the smaller flat-six cars. A cool car for $25,000, but anything more than that I think maybe it is worth looking for the six-speed.
– Andrew