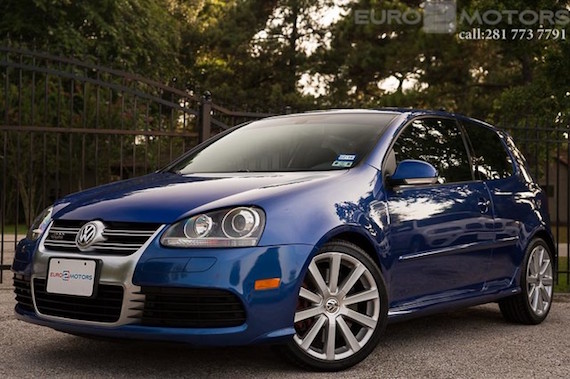 One week ago today I enthusiastically wrote up one of my preferred daydream cars, the original MkIV R32. When it came out, the R32 was the superGolf I'd always dreamed of but thought only existed in Hans Dahlback's shop of terror. The MkIVs obviously still entice me today with wide fenders, deep growls, and a VR6/6-speed/4Motion combo that makes them very special hatchbacks indeed. Where I caught myself was trying to make an argument that MkIV prices have fallen far enough to be a great performance bargain.
MkIV R32s are certainly accessible hot hatch performance, but it's not a bargain if you can get the following model, 4 years newer with nicer equipment, a little more power, and lightning-fast DSG for the same price. This MkV R32 brings all of that and fewer miles while still ringing in around $15k. The MkV may be in the running for the least desirable generation of Golfs, but the features outweigh the generational spite. With 250hp, all wheel drive, and a very sharp interior, this is an even better performance value than last week's blue R32.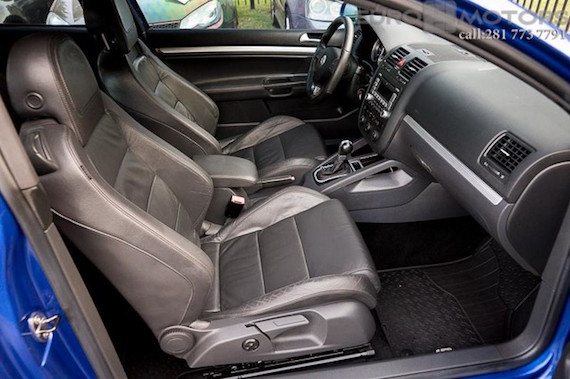 Year: 2008
Model: R32
Engine: 3.2 liter V6
Transmission: 6-speed DSG
Mileage: 73,384 mi
Price: $14,995 OBO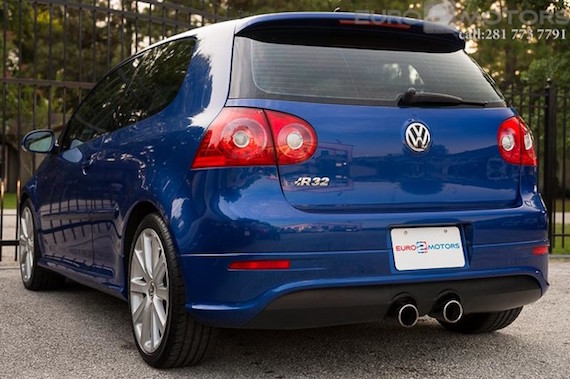 Not a one-owner vehicle, but a vehicle that has been maintained like one. The mileage represented on this vehicle is accurate. This is a smoke-free automobile.There are no signs of prior damage on this vehicle. Vehicle has (no blemishes other than what you would expect for the year and mileage of this vehicle). The engine on this vehicle is running properly. This vehicle has a smooth shifting transmission. All power equipment is functioning properly.This vehicle's exterior is clean. The interior is clean and in good condition. There is approximately 85% of the tire tread remaining.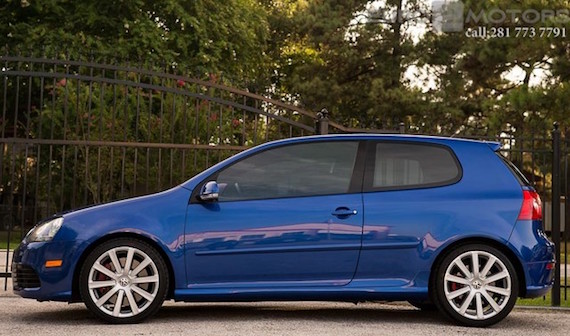 I still think finding a VW TDI Cup front end could change this butterface generation into an all-time-great VW. There's just something about that giant chrome maw that grinds my gears. Looks aside, this is a car I would love to own, especially with my recent move back to the Pacific Northwest. Wet roads, snowy mountains, leaves everywhere – R32 doesn't care! For roughly a third of a brand-new Golf R, there's no question that this is a hot hatch deal.
-NR