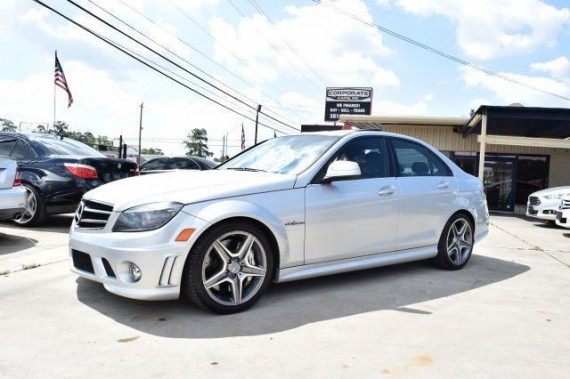 Funny how the passage of time works when it comes to the automotive world. It seems like just yesterday that I looked at the C63 AMG as a completely unattainable car, the kind of ride that only Euro club bros with frosted tips and too much of dad's money to spend would be be able to afford. However, thanks to our old friend depreciation, the smallest AMG worth owning is under the $30k mark, good news for those of us without a Scrooge McDuck vault of money to swim in.
$30k is the high mark for what I would consider a reasonable amount of money to spend on a car give or take a couple grand. These days you can get a whole lot of car in this price range, 1st gen Cayman S, E90/92 M3 and of course this lil hot rod from Stuttgart that houses a hand built motor. While I've long been a bigger fan of the M3 because of the availability of a 3rd pedal, a C63 AMG sedan always turns my head when one rolls by. Sadly they're often piloted by people who should probably have the keys taken away, for their safety and the well being of the car. This example down in Texas has made it 86,199 miles, still looks quite fresh and I hope someone with a real appreciation and respect for the powertrain takes it home.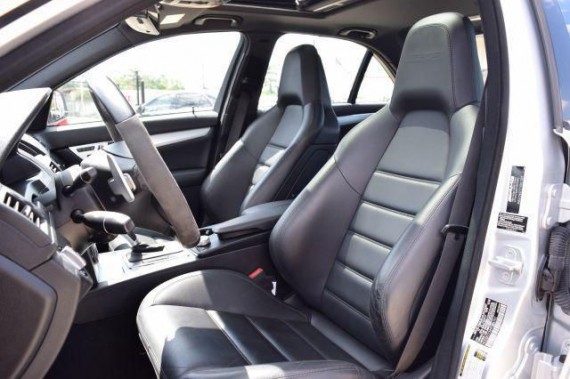 Year: 2009
Model: C63 AMG
Engine: 6.2 liter V8
Transmission: 7-speed automatic
Mileage: 86,199 mi
Price: $27,989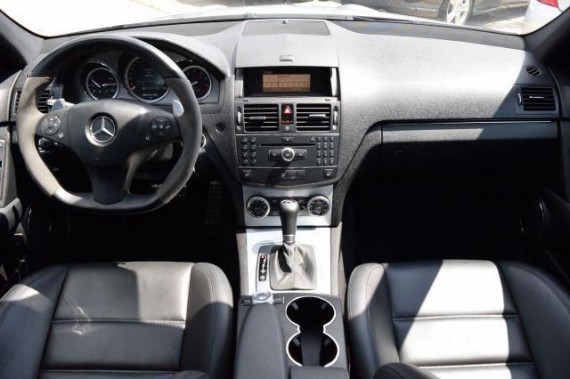 Here at Corporate Cars Inc. we have a finance system geared to sell a vehicle to every customer, no matter what their credit situation is. We have low rate lenders, second chance banks, In-house financing where your job is your credit (in-house finance fees will apply), and we always welcome cash buyers as well. Please contact us at 866-415-4559 to schedule your test drive today! We are glad to announce that this vehicle qualifies for our complimentary 3 months/ 3,000 miles Powertrain After Market Service Contract (warranty). The coverage starts DAY 1/ MILE 1.** **Some restrictions may apply, contact dealer for details.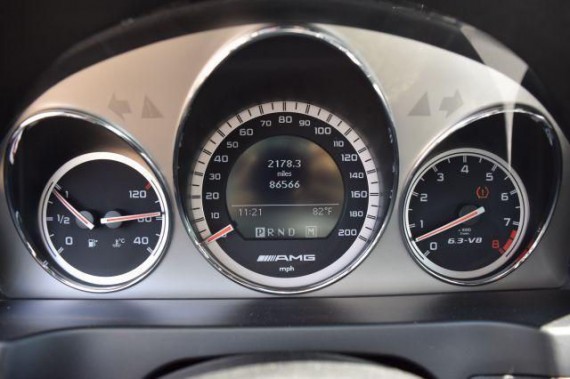 What you notice about the C63 immediately is the flat bottom, thick rimmed steering wheel that reminds you that you're driving something special (as if you could forget) and the oversize bolsters which are ready to hold you tight when you toss the car into a turn. The center mounted speedometer has those three special letters at the bottom and a miles per hour readout that goes all the way up to 200, again reminding the driver that they're not driving your run of the mill C-Class. That's a good thing because aside from those details, the inside of the C63 is the same as its lesser siblings. Whereas I've always found the same generation BMW interiors lovably simple, the W204 C-Class just comes across as boring and cheap. Maybe it's the fact that a Mercedes is usually known for having a luxurious interior and being fast where as the C63 is just fast. That's not necessarily a bad thing but it does hurt its case for being a better value than E90 M3.
Of course this car is really about the driving experience, not the fit/finish, and certainly not the tech/toys. Back in 2009 just having an i-Pod plug in the glove box was considered a piece of impressive tech, even though you had to select a song then plug it in then unplug it to select another. If it were me I wouldn't worry about any kind of music in this car because you have a symphony coming from the tail pipes. The C63 AMG's exhaust note is one of my all time favorites, it barks, howls and rumbles, all in different tones depending on the driving situation. Don't get me wrong, I love the wail of the E90 M3 but around town I always found it to be lacking in the low end rumble department. Given that the C63 excels in that department and that it's only available with an automatic transmission, I think it's fair to say the car is well suited for use as a daily driver, especially in an urban environment. It pains me to say that as I truly believe these cars are best enjoyed by folks who have a decent length commute but if you're constantly running errands in a metropolitan area, doing so in a C63 AMG would make the process a whole lot more enjoyable.
-Andrew