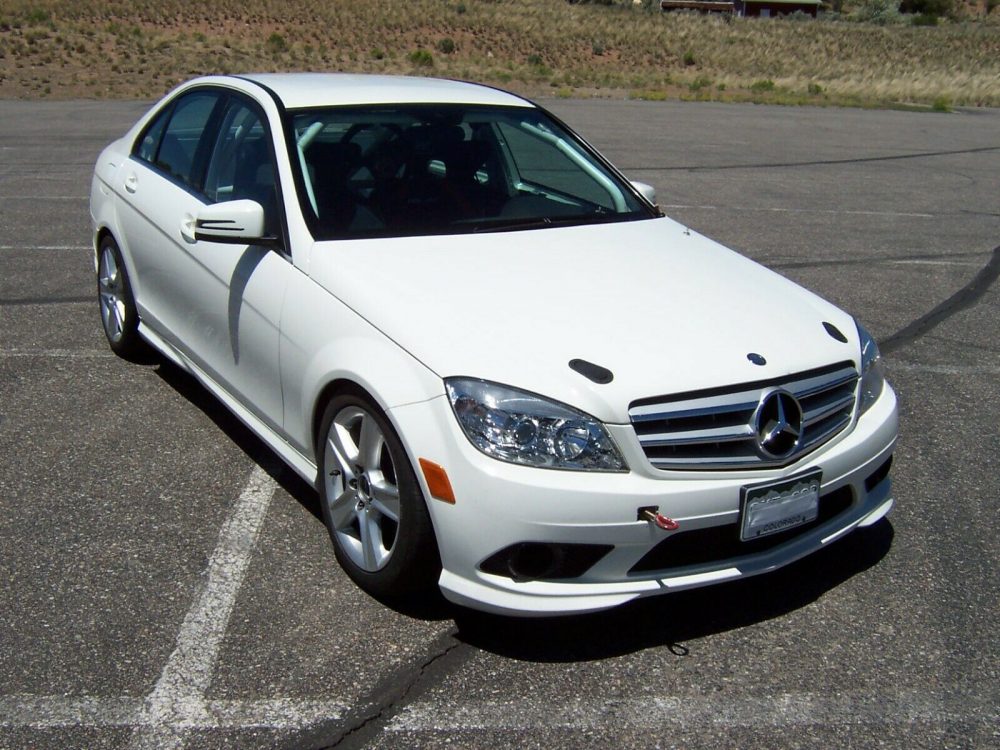 Well, I certainly didn't expect to see this. When you say "W204 Mercedes-Benz C-Class" to me, I think of an incredibly milquetoast car that was made to a price point for the masses and it certainly reflects that. Yes, the range-topping C63 AMG was a bonkers car that is a ton of fun, but at the same time almost equally as terrifying if you haven't fixed the headbolts on them. Back to the standard models, you were offered up various V6s with an automatic and a very rare manual that is nearly impossible to find. Well, it looks like someone found one and decided to turn it into a full blown race car to compete in the Trans Am series, along with various other series that it qualified for. You know what they say about racing: To end up with a small pile of money, start with a really big pile of money.
Year: 2010
Model: C300
VIN: WDDGF5EB0AF438820
Engine: 3.0 liter V6
Transmission: 6-speed manual
Mileage: 6,800 mi
Location: Eagle, Colorado
Price: Reserve Auction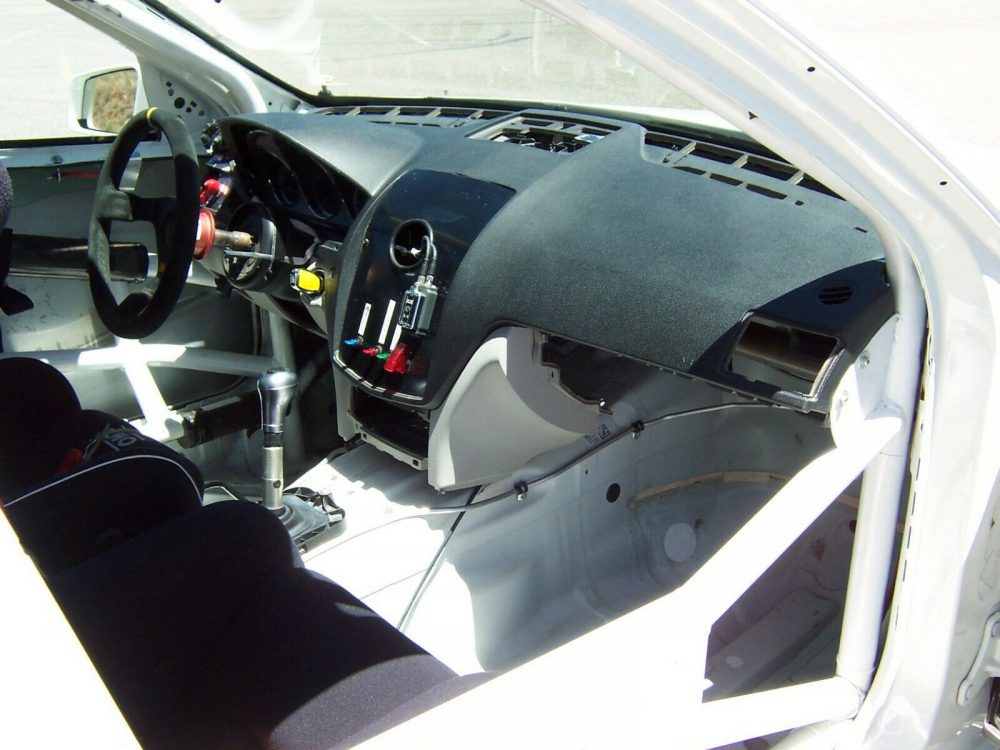 This 2010 Mercedes-Benz C300 Sport, 6 Speed, rear wheel drive was purchased new on 06/30/2010 from Mercedes-Benz of Wilsonville, OR. After purchase the car was converted into a Grand Am, Koni Challenge, ST race car. The car was then transported to Daytona International Speedway in January of 2011 where it was tested and raced ( this is the first and only W204 Mercedes to race in Grand Am and IMSA). In March of 2011 the car went on to finish its second race in Homestead-Miami and in April of 2011 at Barber Motorspors Park. The car raced again at Daytona in of 2012 and 2016. In 2018 it was fitted with Continental Extreme Contact Sport tires, Dynaflow mufflers, street Mercedes break pads, headlights and a few other parts. The car now drives on the street with 6800 mile on the odometer. This very reliable car is fun to drive and is great for track days. It does have full a racing cage, removable steering wheel, racing seats and harnesses ( original seat and harness is on passenger side, drivers side new for 2016 ), fire system, fuel cell, ATS shocks ( 2 way adustable ), adjustable sway bars, Kleemann cams, hand made exhaust, MYLAPS X2 lap timer, two sets of racing wheels, racing NON – headlight covers and a fueling dry brake funnel. Just serviced and in perfect running order. Over $100,000 invested in development and testing. Selling with a clean Colorado title. May not meet emissions in some locations without exhaust modifications. The car does not have heating, rear blinkers or adjustable windows. Please ask questions. Buyer is responcible for shipping arrangements and cost. We will help on this end. Thank you.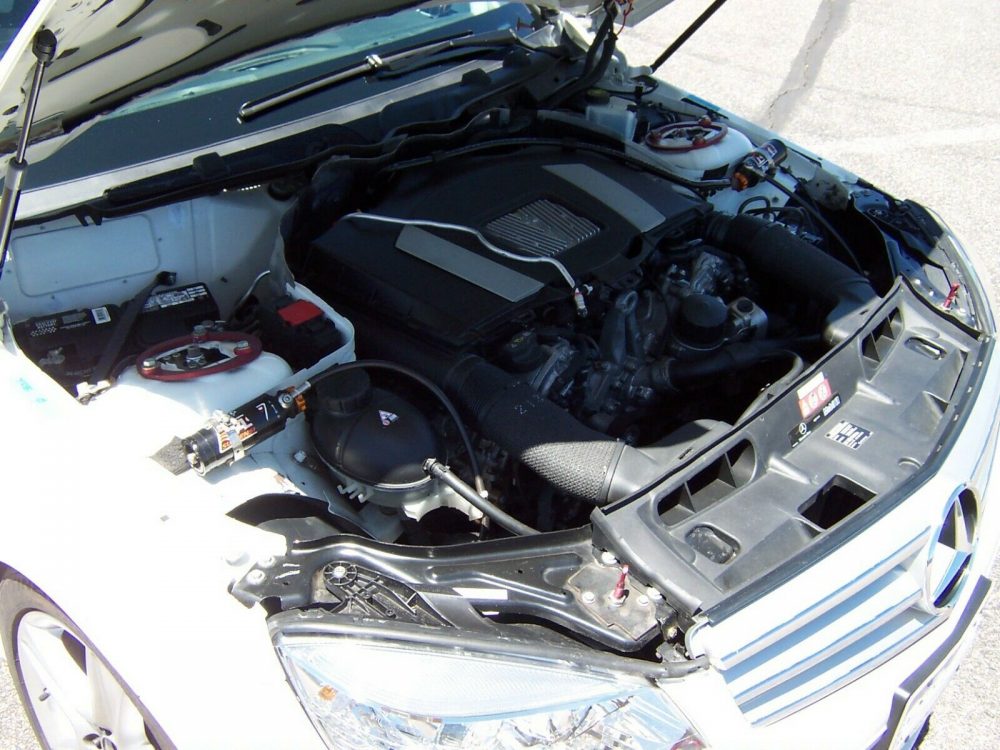 I have no idea what possessed someone to take this car and completely strip it out, added a bunch of race car stuff, and still keep it registered for public street use. On the track, this thing certainly held it's own as it had a few podium finishes over nine of so seasons, but now they decided to transform it back into a street car? The whole race car on the street thing is fun for about two miles or the first bump in the road, as then it is time for an appointment with the back doctor after you herniated two discs. It wouldn't even be fun as it literally looks like a stock C300 from the outside and not a race car, which the whole point on driving a race car on the street is it looking like a race car.
Like mentioned, this was a whole lot of money that will never return. The car just has 6,800 miles on it, but its only appeal is that of being a race car. Problem is, a 2010 Mercedes-Benz C300 will never pop into your head if you were actually looking for a used race car. This listing started at $32,000 and I'd be shocked if they got a bid at that price. This car is no doubt a really well-built race car, but just an odd way to get there.
– Andrew