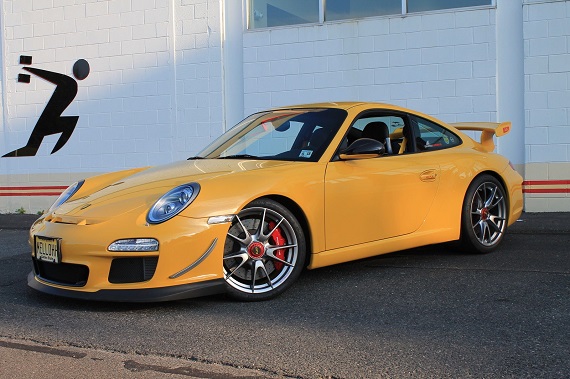 Ever since the release of the iconic Carrera RS in 1973, Porsche has periodically introduced production cars so as to fulfill homologation standards for road racing series in which they planned to race the 911. Not surprisingly, these cars are highly regarded and sought after. While the GT3 RS takes buyers a little closer to a RSR, the GT3 remains an excellent alternative for most drivers and possesses probably 95% of the GT3 RS's performance for a bit less cost. For all but the most devoted racer or collector the GT3 probably even represents better overall value. The car featured here, a 2010 Porsche 911 GT3, comes from the 2nd generation of the 997 and features a 3.8 liter flat-six delivering 435 hp to the rear wheels via a 6-speed manual transmission. Like many of these cars this one has seen very few miles.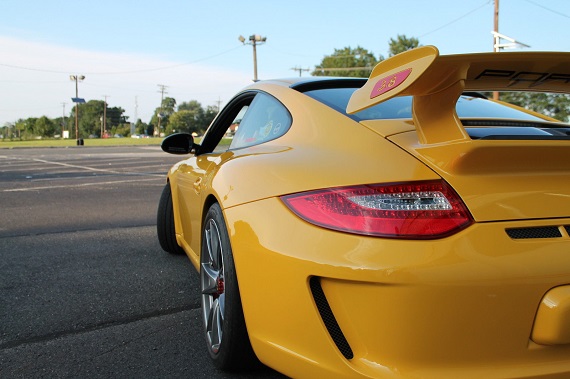 Year: 2010
Model: 911 GT3
Engine: 3.8 liter flat-6
Transmission: 6-speed manual
Mileage: 2,800 mi
Price: Reserve auction (Buy It Now $125,000)
This car is Perfect, never tracked nor seen rain garage kept Full 3m clear bra, K40 radar, nav, sound package plus, full leather interior with yellow deviated stiching. Yellow belts, custom floor mats, $20k in carbon fiber, full sharkwerks titanium exhaust, fabspeed carbon fiber intake system, evomsit programed for more performance, NEVER TRACKED! Carbon fiber door sills, interior yellow/carbon badge, RS 4.0 dive plane spoilers, 3 front splitters, one carbon fiber! This is no doubt the nicest example of the 3.8 liter GT3's on the market. I am getting married and decided to part ways with my baby going to downsize to another model. The car as pictured will be available until next week. Carbon fiber sport buckets and original sport seats. Then I be removing the carbon fiber and other items to use in my new GTS. If you prefer the car interior to be stock (i.e. no carbon fiber other than steering wheel and belt surrounds center caps) message me and I will give the adjusted price.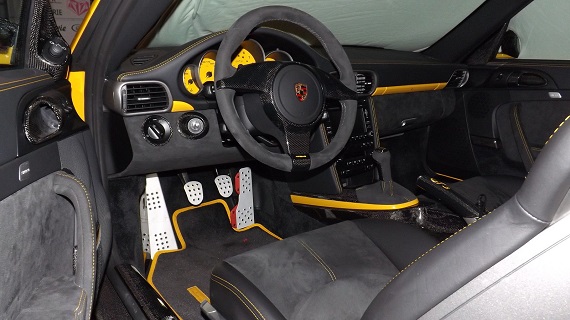 As an auction this is slightly complicated. Prospective buyers are bidding on the car with the various carbon fiber interior bits included, but the seller states that he will sell the car without those at a lower price. All of that is fine, but it does make it somewhat difficult as a bidder since essentially there are two different BIN prices (and probably reserves) potentially at play here. Anyway, I am sure those details can be worked out. It's much too early to know how the market will treat these cars given that they are slated to be the last iterations available with a true manual rather than PDK, though we can assume they will eventually be highly coveted. For now, enjoy them, because frankly the whole point of coveting a true manual transmission car is because of the joy of driving it. While I'm sure some will be tucked away as future investments, I also hope a fair share see a good bit of time on the road.
-Rob