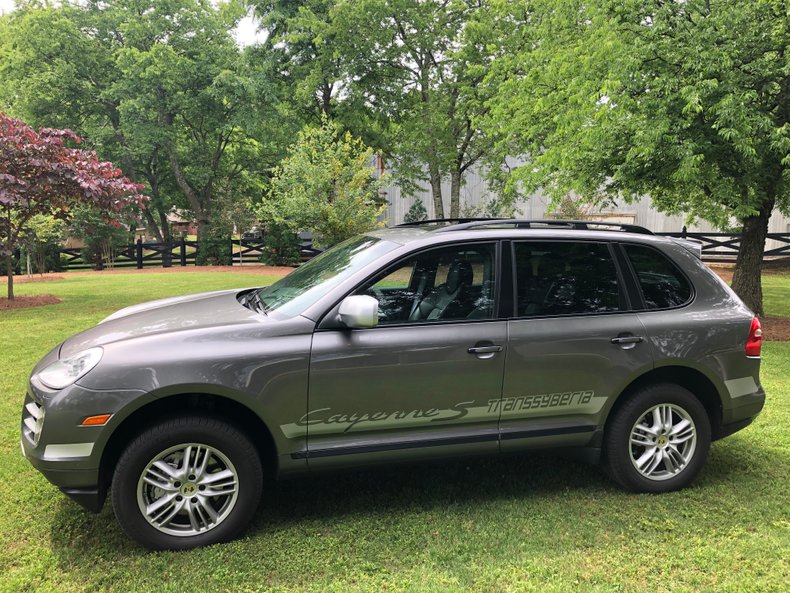 In one of the more bizarre models in Porsche history, we have the Cayenne S Transsyberia. What the heck is it? The Transsyberia Rally was known as a "raid rally" that ran from 2007-2009 that started in Moscow and ended in Mongolia. No big deal, right? Well considering you had to drive through Ural and Altai mountains, the Mongolian plains, the Gobi Desert, and whatever else Siberia could offer up it wasn't so easy. The route was roughly 4,500 miles long and needless to say not every vehicle that started ended up finishing. Some stages we so dangerous they would just end up getting cancelled all together. Porsche offered assistance with a handful of Cayennes – 25 of 34 registered teams drove them to be exact – all being slightly modified production vehicles. After realizing that this marketing event really didn't appeal to anyone, Porsche pulled the plug on factory support.
However, someone sitting in a cubical in Stuttgart came up with the brilliant idea to slap a few stickers and extra paint on some Cayennes and call it the "Transsyberia Edition". Thankfully it wasn't just some cosmetics, it did feature the 410 horsepower engine from the GTS and some extra skid plates for all the gravel parking lots at the soccer fields. Porsche made 600 of these in total, with 102 coming to North America. Four colors were offered, black with orange accents, silver with orange accents, black with grey highlights, and grey with silver highlights. Today's example up for sale in Alabama of all places, is the least offensive of the colors offered: grey with silver highlights.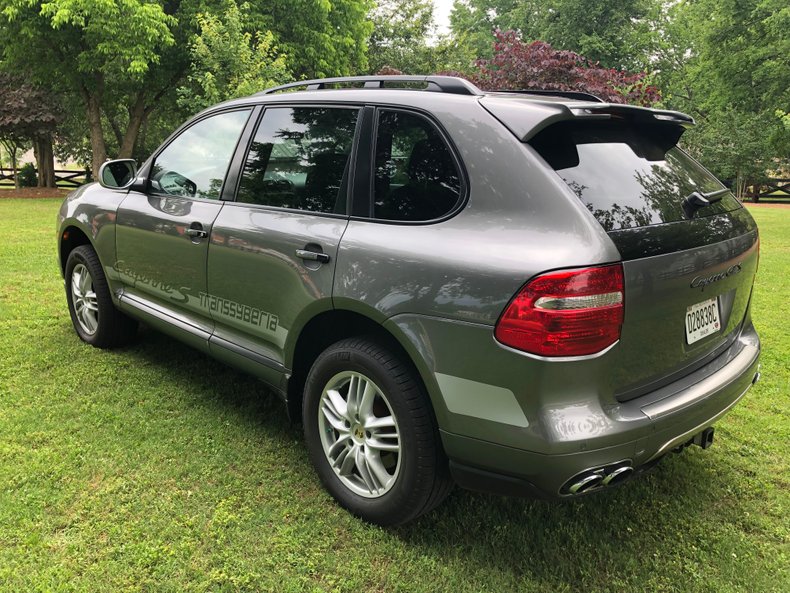 Year: 2010
Model: Cayenne S Transsyberia
VIN: WP1AD2APXALA30220
Engine: 4.8 liter V8
Transmission: 6-speed automatic
Mileage: 49,800 mi
Price: Reserve Auction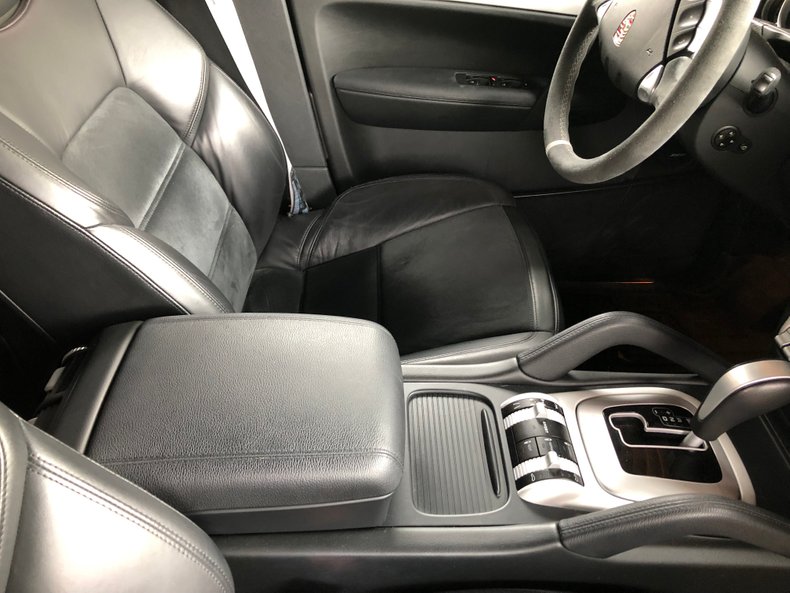 The TransSyberia Rally was known as the toughest race in the world and ran for three consecutive years, 2007-2009. The 4,347-mile route traveled the Ural Mountains, through the sub-arctic forests of Siberia, up the peaks of the Altai Mountains and continued across the barren Mongolian plains, on through the Gobi Desert. Intrigued by the grueling nature of the race, Porsche Cars North America decided that they would compete in the each Rally. Porsche placed first in each of the annual TransSyberia Rallies.

To honor their victories, Porsche took the wraps off a unique model they had been developing in Weissach, Germany, the Cayenne TransSyberia. Fitted with air suspension and Porsche's Active Suspension Management (PASM) that adjusts the shock absorbers for a variety of terrain, the TransSyberia entered the market with Rally like advances. It touted a permanent, AWD system that sends sixty-two percent of the torque rearward. BF Goodrich 265/65 R18 tires elevate the Cayenne to withstand varying terrain elevations. A 4.8L V-8 with 405 bhp paired with a six-speed Tiptronic delivered a low 4.11: 1 final drive ratio. Standard front and rear skid plates, made of stainless steel, protect the Cayenne's underbody. Â An off-road package was available which included a variable locking rear differential, rock rails, a reinforced engine-bay guard and additional protection for the fuel tank and rear axle. For those looking to enhance the rugged, off-road aesthetics, graphic decals and roof lights were an option on models not equipped with a moonroof. Â

The TransSyberia was an exclusive model with only 600 units being produced (only 102 sold in the United States). Â It was available in four color combinations: black with orange accents, crystal silver metallic with orange accents, black with meteor grey metallic highlights, or meteor grey metallic with crystal silver metallic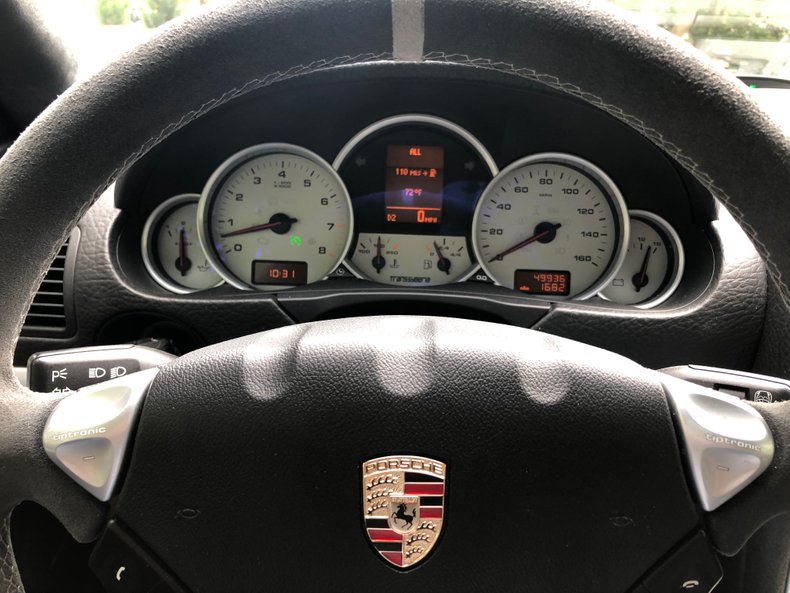 Needless to say, this is a rare bird. Like mentioned, 102 of these cars were brought into the US for the 2010 model year only and every once in awhile I'll see one pop up for sale. I can't imagine what it took to actually sell these on dealer lots when new because at over $70,000, the majority of Cayenne buyers are people who needed an upgrade because their neighbors just leased a new BMW X5. Try explaining at the next dinner party that you bought a Porsche SUV because it is a tribute to some short-lived rally in Siberia that no one has ever heard of. However, now that these are pushing ten years old, they are totally cool in my eyes. Throw some BFGoodrich KO2s on it and you have yourself an instant off-roader.
Values on these things have always been all over the price. In my eyes, you'd be crazy to ask a premium for one right now. The market is extremely small for them, especially for the cars with the orange highlights. You are still going to be in the same boat of people asking you if you're a big fan of the Trans-Siberian Orchestra because that is the only thing that comes to mind when something thinks of Siberia – other than it is so cold there that nothing lives but bears. You'd be insane to pay more than $20,000 for this car, if even that.
– Andrew