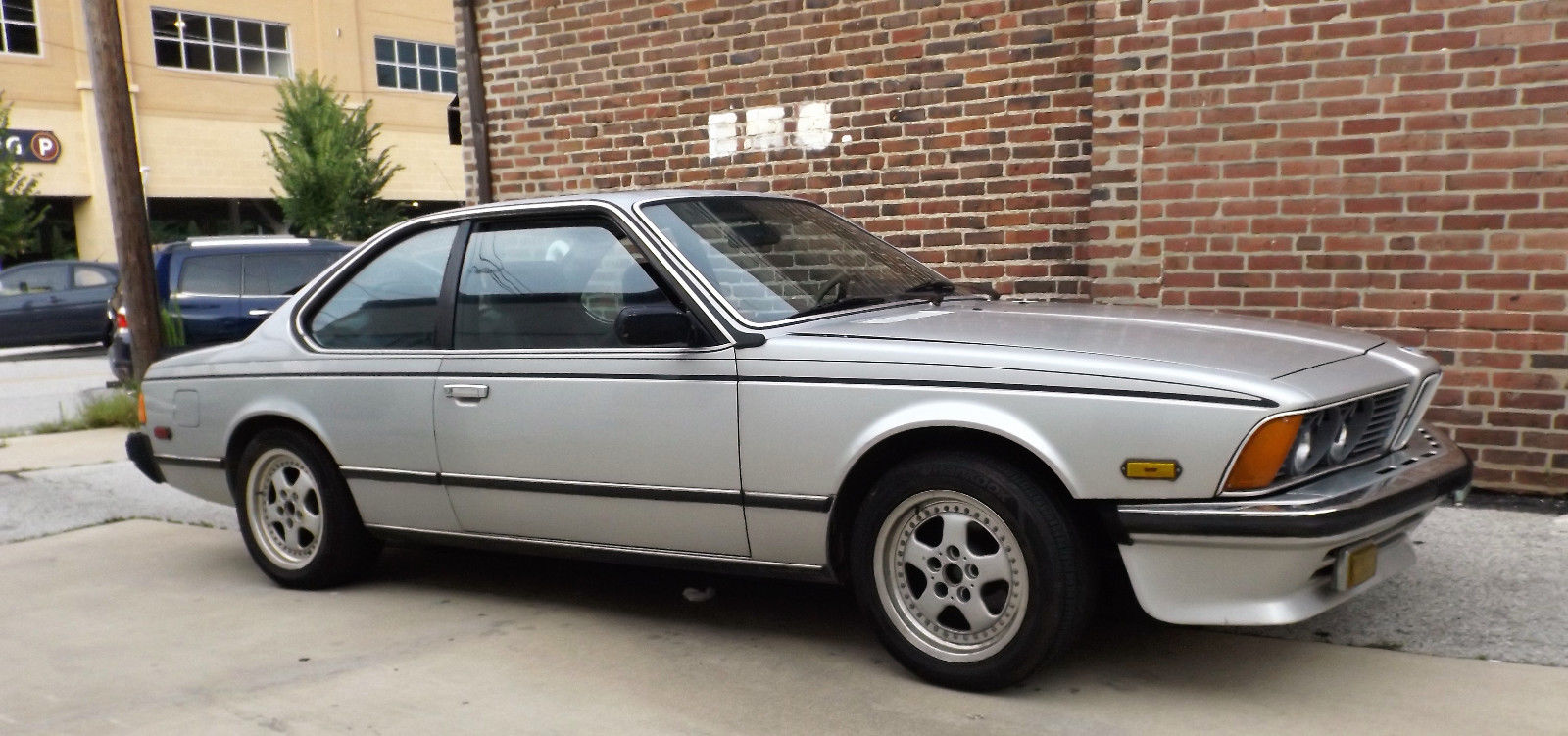 Update 7/08/19 – After raising and lowering the price several times, this very unique "645i Turbo" is back on the market in 2019 for $19,900 today.

I really love how these cars sometimes send you down the rabbit hole. What attracted me initially to this E24 was that it was a European-spec car and it had a pretty high asking price at nearly $23,000. Alone that wouldn't be enough to warrant a post, especially given that from the first photo I glanced at, it doesn't look spectacular.
But there's a lot more than meets the eye when considering this car, and it has a lot more to do with the personality behind it than the current condition.
The name Albert Mardikian probably doesn't mean much to you. Mr. Mardikian is a partner and the Chief Technology Officer behind ReGreen Organics, a company which deals with a lot of shit, for lack of a better term. I'm not being flippant. They're an organic solid waste management company.
And it is in this capacity that Mr. Mardikian's philosophy is particularly interesting when considering this car. He proclaims that he has a "passion for bettering our world", yet his past would seem to have little to do with environmental improvement. That's because in a past life Mr. Mardikian was also the proprietor of Trend Imports. Ring a bell? If not, perhaps a perusing of the Tom Cruise movie Rain Man would help you out. Mr. Cruise's character's subplot – an importer of exotic cars held up by the EPA – is based upon Mr. Mardikian. Because if you were in L.A. in the early 1980s and you wanted a gray market car, Trend Imports was where you went. And just like the main character in the movie, Mardikian got in quite a bit of trouble for the Lamborghinis, Ferraris, Rolls Royce and other models he imported by skirting EPA emissions laws.
Though his troubles with emissions laws dated back to 1981, Mardikian continued to be the turn-to source for ultra-exotics in the early days of importation. He also built custom convertible versions of some of the most famous 80s icons – Mercedes-Benz 500SECs, Lamborghini Countachs, Ferrari 512BBis, Porsche 930s. How about those replica Daytonas for Miami Vice? Mardikian. And he made more more neat creation – he married the turbocharged M102/6 from the European version of the BMW E23 745i with the slinky shape of the E24, creating his own "745CSi Turbo":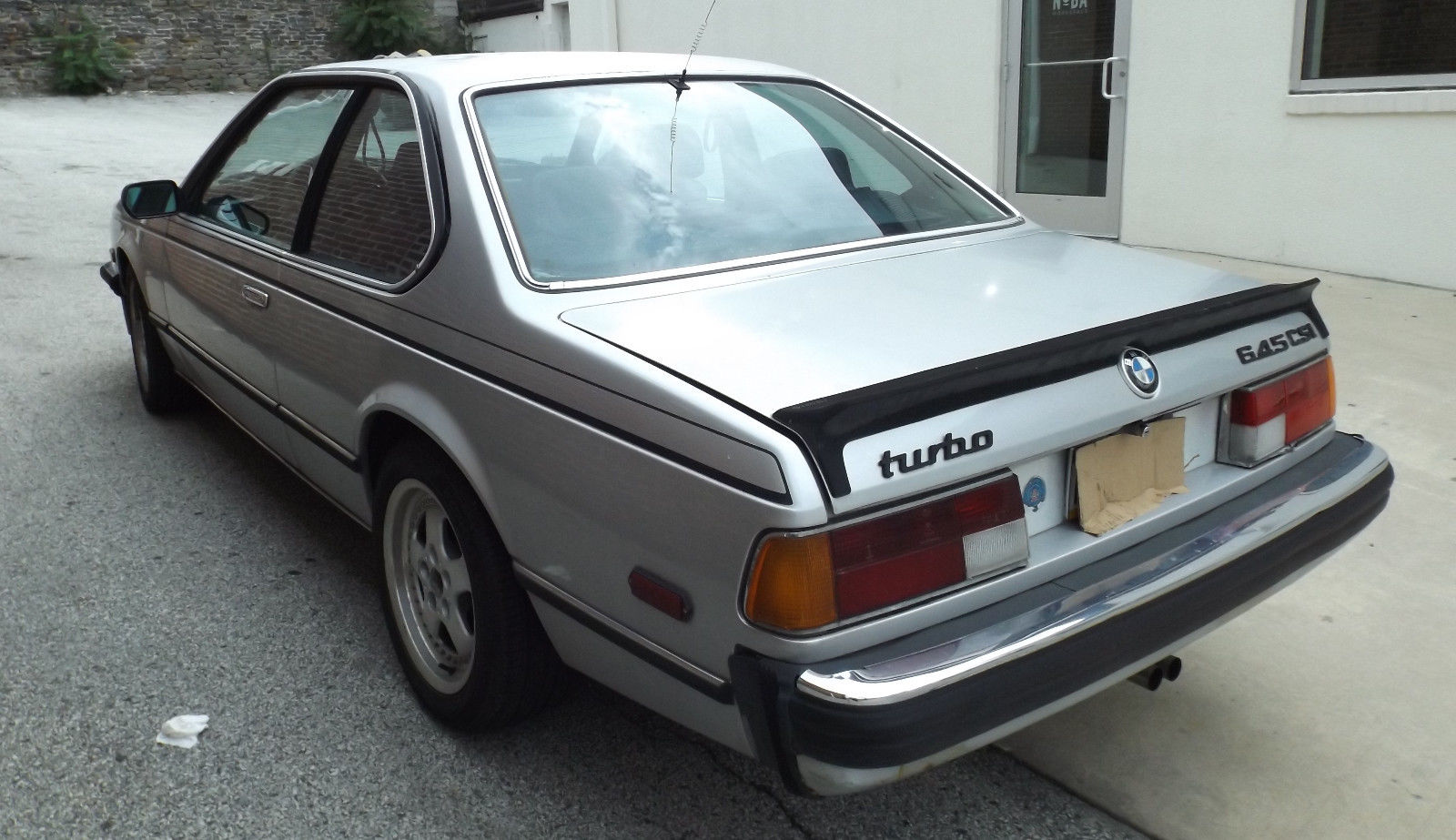 Year: 1979
Model: 645CSi Turbo
Engine: 3.2 liter turbocharged inline-6
Transmission: 5-speed manual
Mileage: 126,617 mi
Price: $19,990 Buy It Now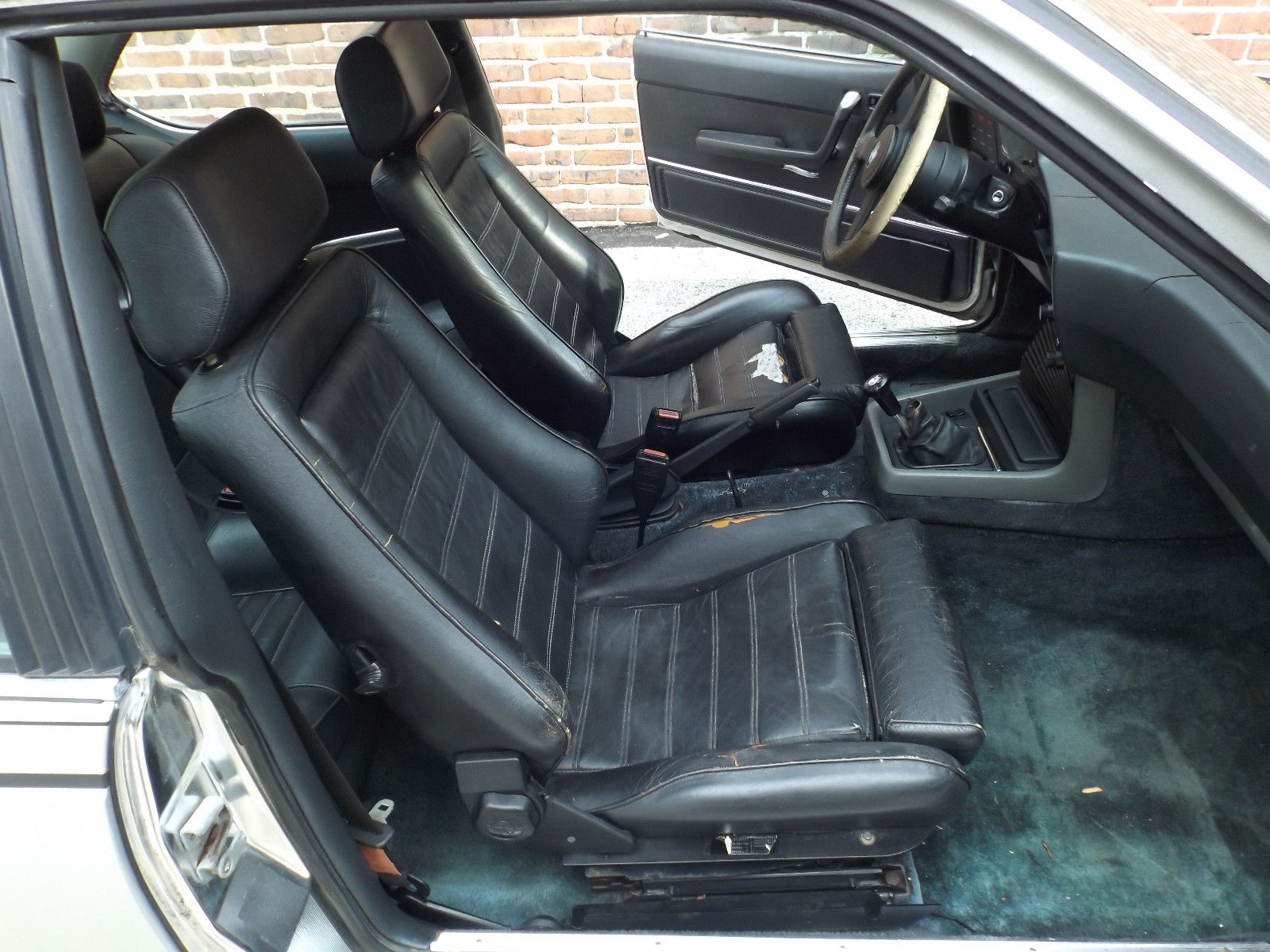 This BMW 633 CSI was manufactured in August 1979 and delivered to the dealer in October 1979.

This BMW 633 was outfitted with a factory 745 Turbo powertrain by a BMW dealer in 1981 and delivered to the United States by ALBERT MARDIKIAN ENGINEERING TREND IMPORTS in 1982.

I purchased this BMW 645 CSI TURBO About three years ago and began a restoration on the mechanics of the car at VAC MOTORSPORTS in Philadelphia this car is in good running order will need someone to take it to the next level of restoration paint and interior.

I have receipts and paperwork on this car dated from 1982 and on to present-day. Also some earlier photos of the car with ALPINA WHEELS and SUSPENSION as seen in photos. This package of information and photos will come with the car.

This is a very rare find and the ultimate in the BMW 6 series E24 shark car

The 745i was a high-performance model sold in European markets from 1979-1986. It was initially powered by the M102 engine, which is a turbocharged 3.2 L version of the M30 straight-six engine, producing 188 kW (252 hp) at 9 PSI of boost.[13] In 1982, the engine was upgraded to the M106, which increased the capacity to 3.4 litres and the fuel injection system changed from Jetronic to Motronic. Boost pressure was reduced to 6 PSI,[14] however power output was unchanged

This BMW is ready to drive now has recent inspection stickers and is ready for a total restoration. Very few BMW 645 TURBO are on the market.

If you have any further questions please contact by email or phone at 610-617-7994 Kevin

SOLD AS IS with NO WARRANTY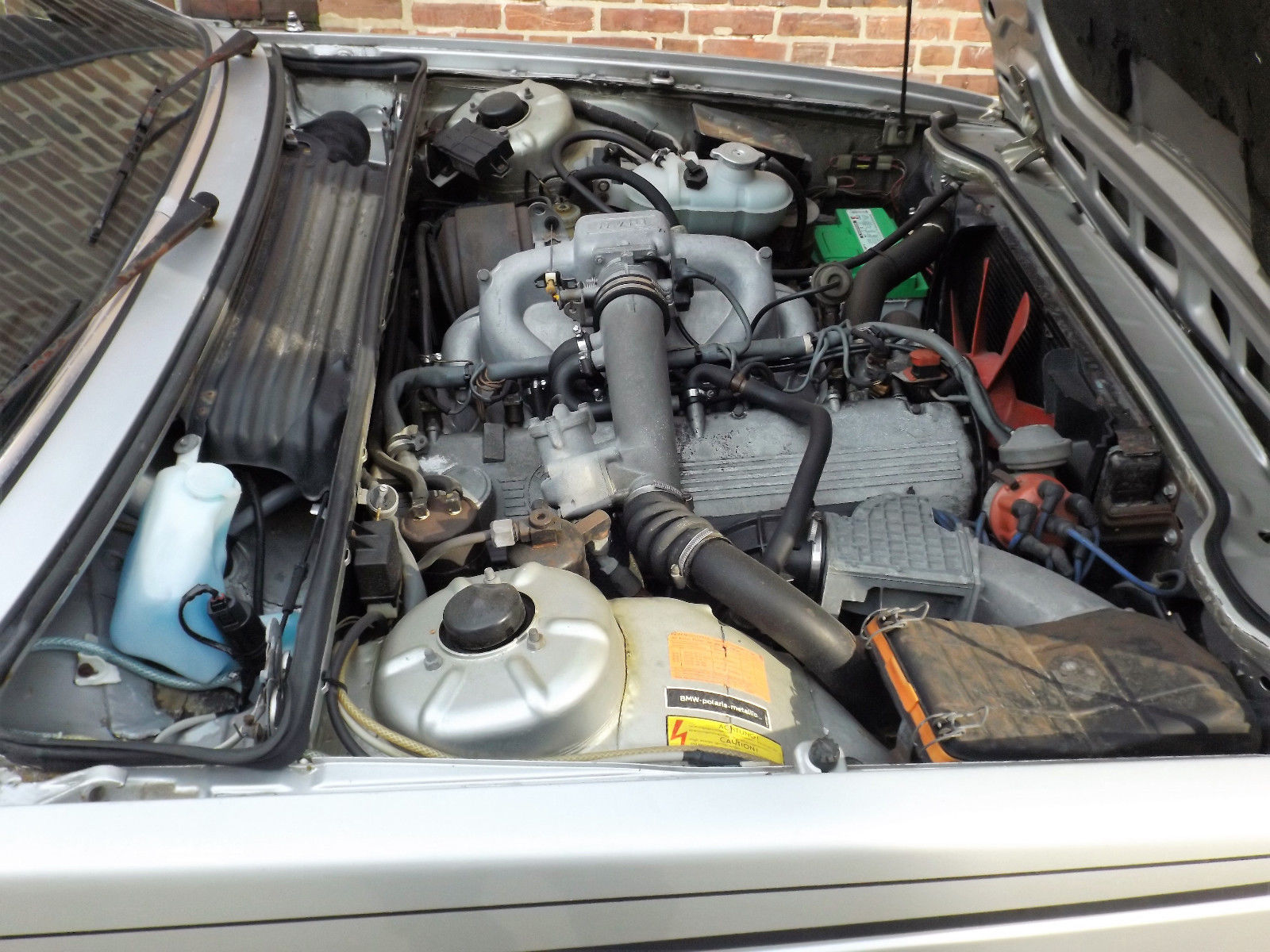 So the back story is pretty neat, but there's still a pretty big gap in what occurred between when this car was ordered and how it appears today. Though clearly it was originally a pretty steep purchase, it also clearly went through a period where it languished a bit. The results are inevitable; the paint and interior look a bit tired and the original Alpina wheels were replaced with early 1990s Dinan multi-piece units. It's funny to me, too, that the Mardakian info mislabels the car and the engine displacement – somehow fitting considering the smoke-and-mirrors perception of the early gray market cars. The buyer's sheet includes the information that the 635's original M30 would be yanked and replaced by the 745i's "4.5 liter factory turbo engine", but the M102 displaced only 3.2 liters – the "45" was the approximate displacement equivalent of the turbocharged setup. The info also proclaims the car will be specially badged "7 4 5 C S I T U R B O", yet it's clearly got a 645 badge. Seat of the pants engineering, indeed.
Despite the sillyness and strange past, the car is an interesting bit of history even if it still is a bit of a project. The Polaris Metallic paint appears to be at least in part original as the car retains the European stripes of the 635, and the car wears the much better looking Euro bumper setup along with headlight wipers. The seller claims that they've corrected the car mechanically, but it does require a restoration. Figuring the physical work will cost another $10,000 – $15,000, is this a $40,000 6? Perhaps to just the right person who wants to wow with some interesting 80s history, this obscure tuned BMW is worth the restoration.
-Carter