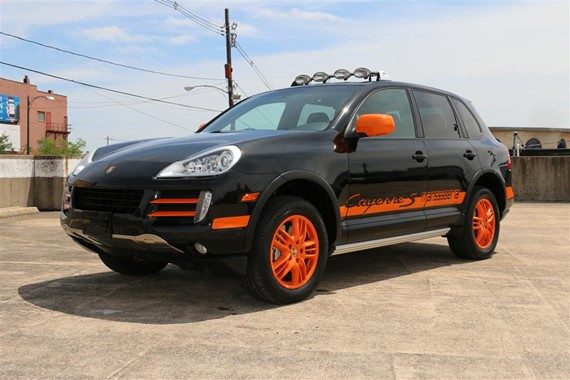 The Porsche Cayenne is always a sore subject when brought up. Often the primary transportation of upper-middle class housewives such as Carmela Soprano and alike, the Porsche purist cringes when one drives by. But in 2010, Porsche decided to add a little flair to it's normally mundane and mall cruising SUV to honor their victories in the Transsyberian Rallies. What we got was a truly off-road capable vehicle. This 2010 Porsche Cayenne S Transsyberia located in Central Illinois can have you ready to tackle the woods in your Porsche — if you don't mind the color orange.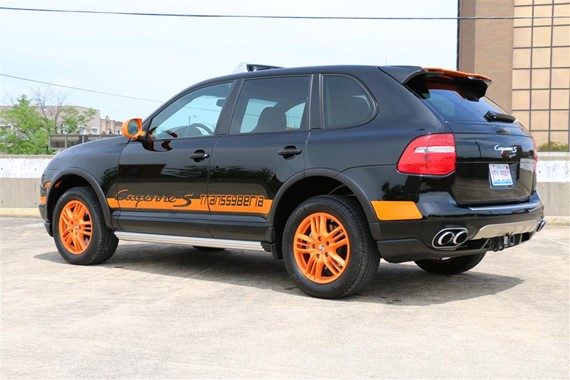 Year: 2010
Model: Cayenne S Transsyberia
Engine: 4.8 liter V8
Transmission: 6-speed automatic
Mileage: 46,631 mi
Price: $48,500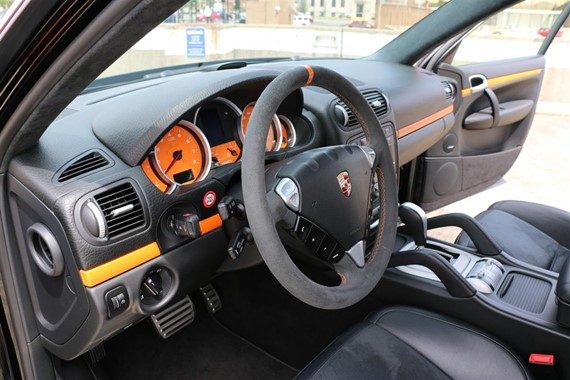 2010 Porsche Cayenne S Transsyberia. One of 600 . One of 200 in this color package. 405HP V8 from the GTS model. 0-60 under 6 seconds. 6 speed Tiptronic. 4.11 gearing. Stainless steel front and rear skid plates, light bar with 2 projector and 2 flood lights. Locking differentials and transfercase. Reinforced engine bay, gas tank, rear axle. Rock rails. Class 3 trailer hitch. 46,631 miles. Excellent condition and extremely clean. Clear title in hand. WP1AD2AP7ALA30174 $48,500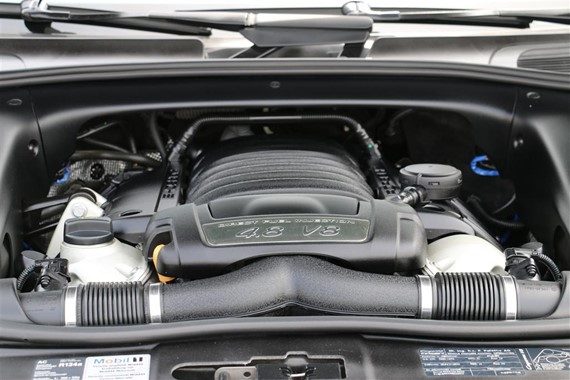 Kudos to Porsche for not just adding some orange paint and stickers because they had a bunch of left over first generation Cayennes they had to move before for the second generation launched in the US in 2011. In the Transsyberia, you got front and rear stainless-steel skid plates, a variable and lockable rear differential, a redone all-wheel-drive system that directs 62% of the engine's power to the back wheels, protection for the underside and gas tank, a higher towing capacity at just over 7,700 lbs and a slew of off-road lights. Inside, Alacantara sport seats are present, as is an Alcantara steering wheel and enough orange accents that you'll be tasting the color orange after awhile. Under the hood the 4.8 litre V8 from the GTS can also rocket this thing to 60mph in under 6 seconds. No complaints there.
At over $48,000 for this SUV, you are paying a big premium over the regular Cayenne S for sale on the market. You can pick up a 2010 Cayenne S for around $30,000, so this 1 of 600 Transsyberia is holding it's value quite well. From a buyers perspective, you really have to love the Transsyberia to pony up the cash for this thing.
-Andrew