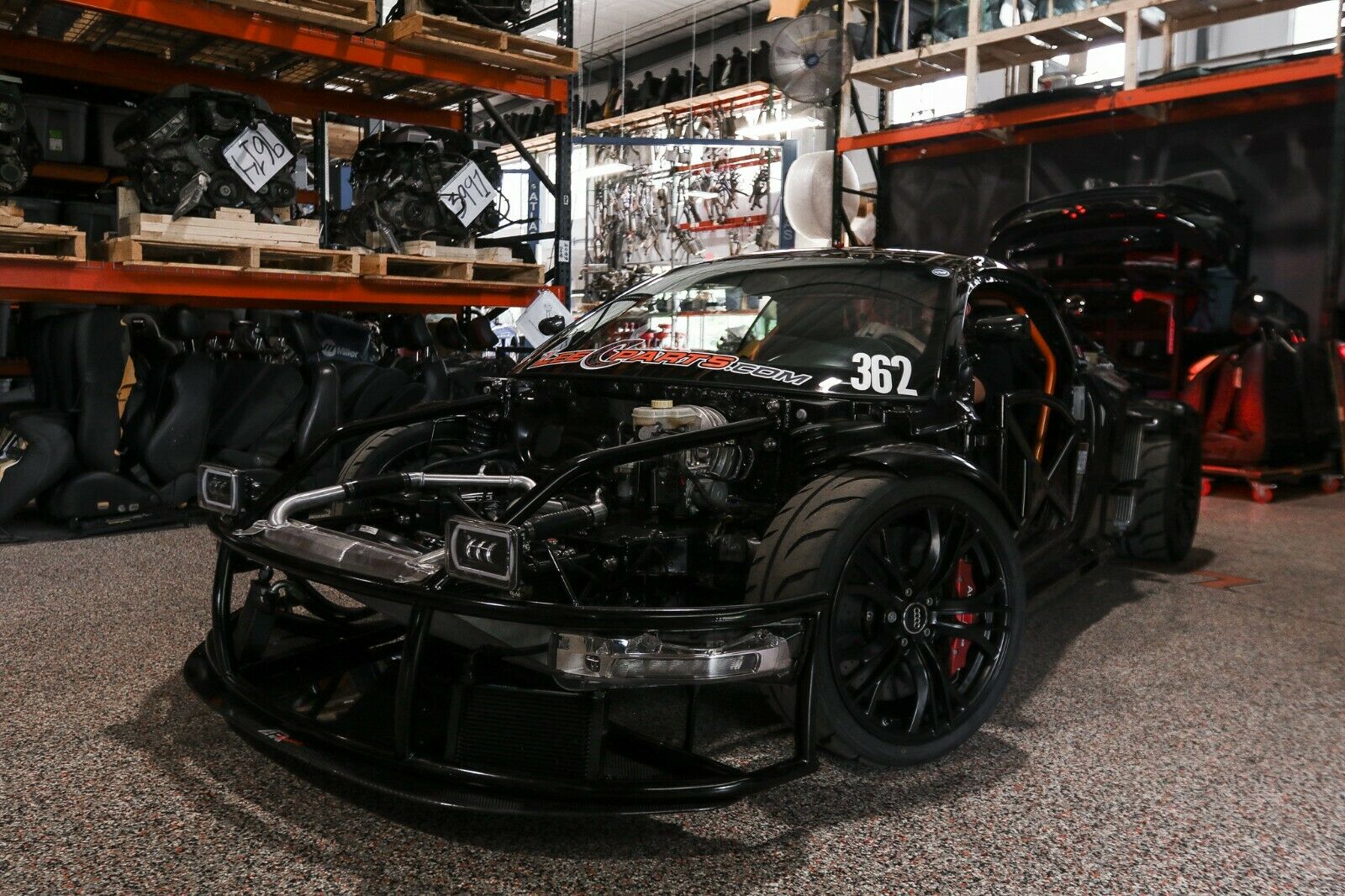 What happens if you crash your very expensive one-of-333 Audi R8 GT quattro coupe? Well, you can either send it through some also very expensive repairs, or you can part it out. As it turns out, though, there's a third option: make it into a "kart". Karts are just about as on trend as "Safari" conversions, and if you're unfamiliar the recipe is quite simple. Basically, you strip off everything you can, slap some auxiliary lights and roll-over protection on, and done. In this case, they went a step further, not only lightening this R8 GT, but slapping two turbos on it. If the GT was aimed at being a higher-horsepower lightened version of the regular R8, this one has gone not only to 11, but to 1111 – as in, it's claimed to make over 1,100 horsepower. Yikes! But if that sounds ridiculous, wait until you see the price.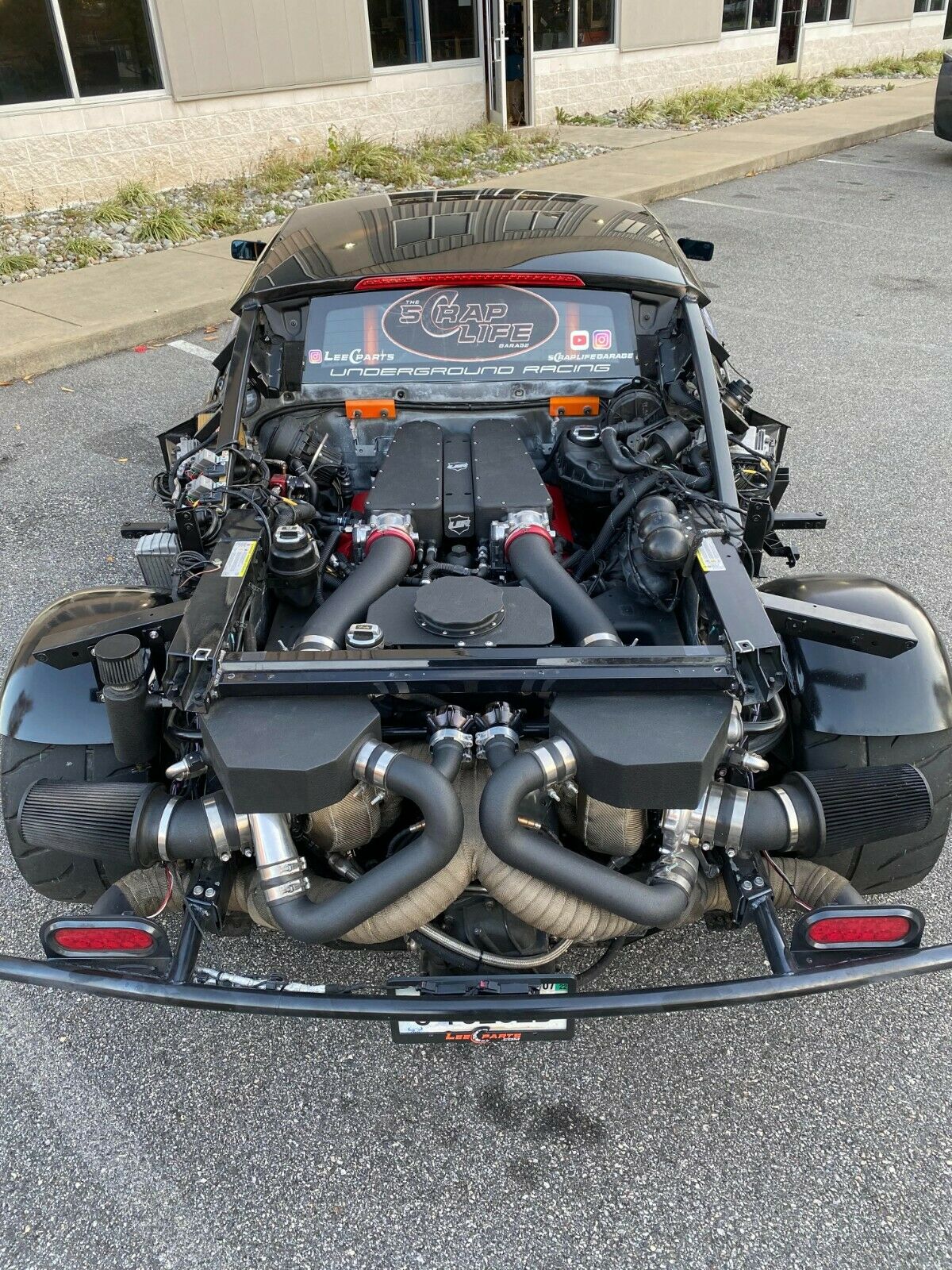 Year: 2012
Model: ex-R8 GT quattro coupe
VIN: WUA9NAFG8CN900206
Engine: 5.2 liter twin-turbocharged V10
Transmission: 6-speed R-Tronic sequential transmission
Mileage: 7,400 mi
Location: Stevensville, Maryland
Price: $174,999 Buy It Now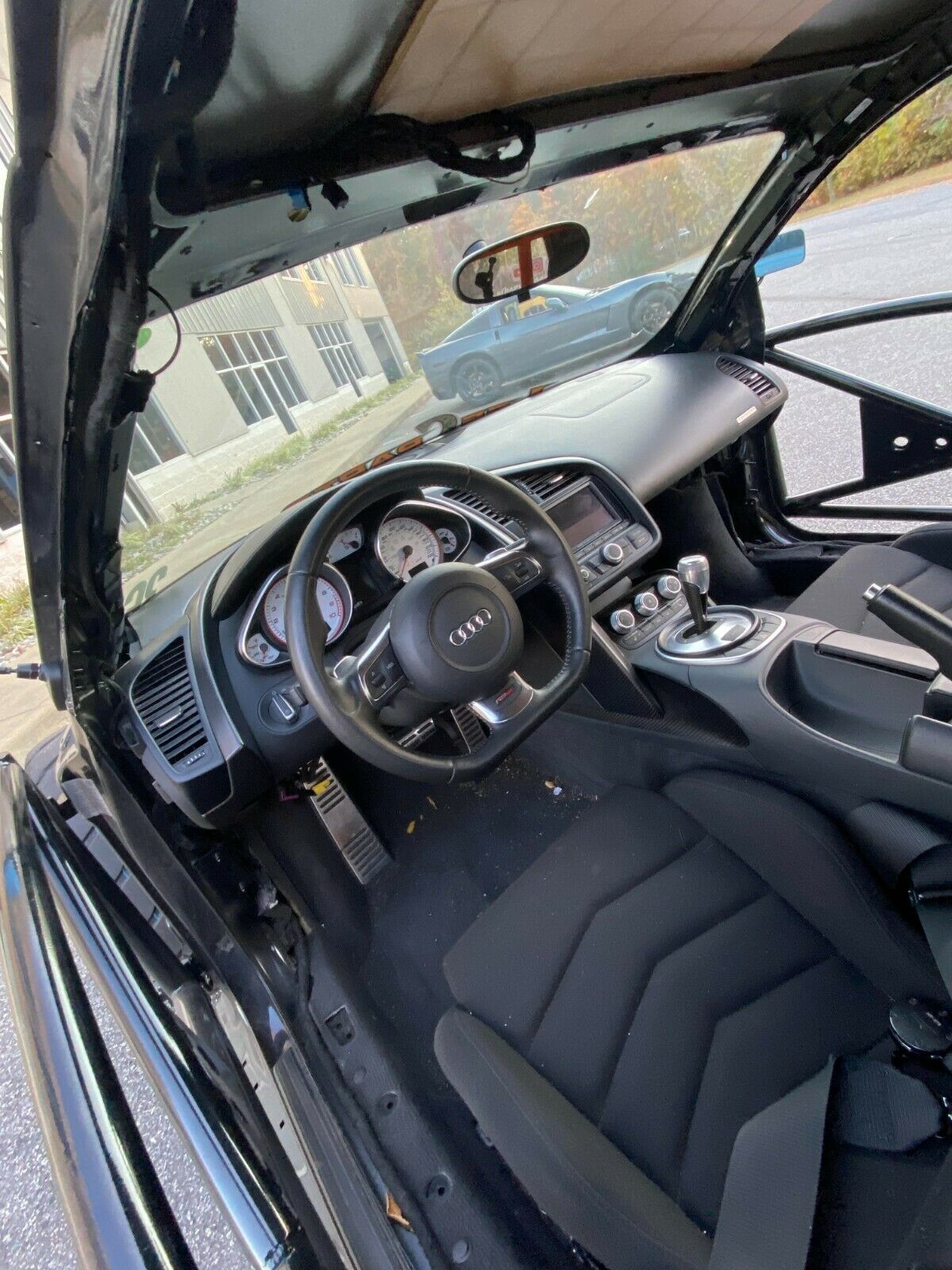 I'm toying with selling my UGR Twin Turbo R8 Kart and building something else for the spring, before we take it the next step with this.
Build sheet from UGR is attached in the photos, build has roughly 3500 miles on it, it is in older build, but is mechanically extremely solid. We bought the car out of Oklahoma earlier this year, it was wrecked by the owner (front end damage, in front of suspension points) We tubed it and turned it into our version of a kart. The car makes 1100 on 93 and 1750 on the highest setting, clutch limited, car can handle more.
RUN/RACE VIDEOS CAN BE VIEWED @ https://www.youtube.com/channel/UCYQxudE4A1NBTeI0_fz27zQ
We've put 2k street miles on the car since purchase without a single issue and have ran a hand full of roll race events.
Car is CLEAN TITLE and can be registered and tagged as any other car (good luck with inspection)
Car can be viewed at LeeC Parts, in Stevensville, MD and will be at TRC Street Kings @ Bradenton on Dec. 11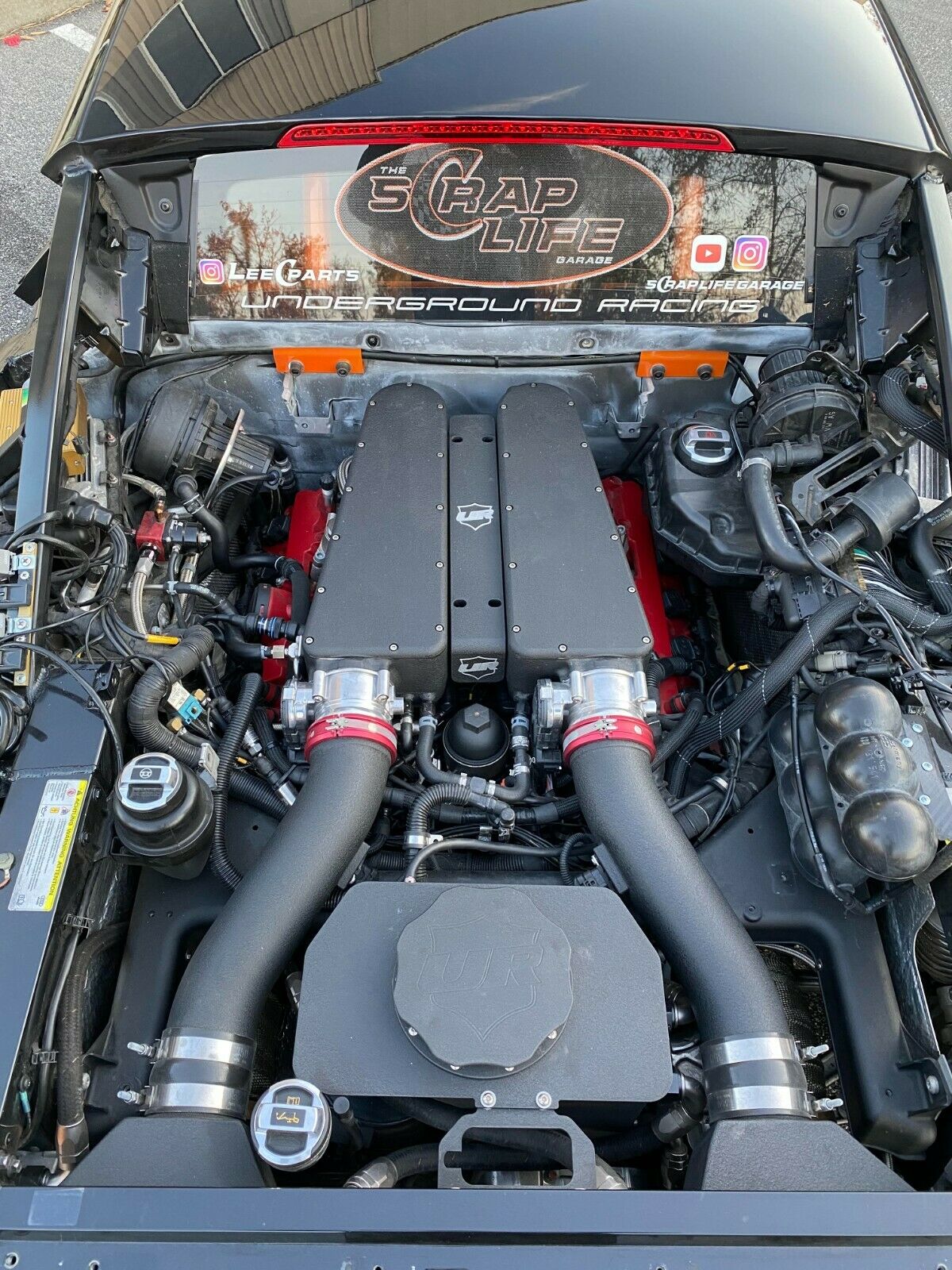 The irony of all of this is that the car actually has a clean title. Despite that, it is claimed to have been wrecked and was summarily taken apart and turned into this monster. Truth told, the first time I saw it listed I assumed it was a joke – especially at the asking price, since it's roughly $40,000 more than the last non-destroyed R8 GT I looked at. But crazy too does it sound to say that the original 560 horsepower V10 is now making double that amount or more, and they've shed what must a figurative and literal ton of weight. Entertaining? I bet is is. Worth $175,000? Perhaps if you have Elon Musk money and you just want to troll Audi.
Sufficed to say,
regular R8 GTs just got a bit more rare.
-Carter