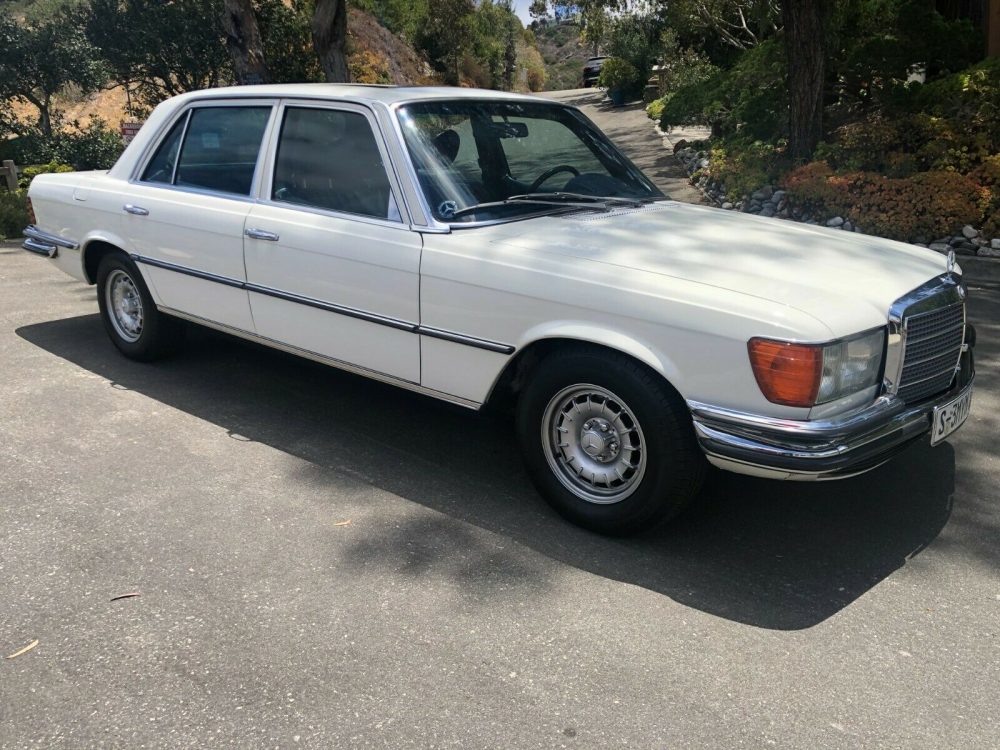 In my modest collection, my oldest car is 1980 Mercedes-Benz S-Class. I don't drive it much at all, a few hundred miles a year at most, but I can't seem to let it go. Just this past Sunday I gave it a really deep wash and applied a coat of wax on it for the upcoming winter, and then thought there is no way I am selling this car after I was all done with it. It is literally the definition of "They don't make them like they used to" in terms of Mercedes-Benz products. The car will be 40 years old soon, but it still drives and functions like a 4 year-old car despite over 225,000 miles on it. The flaws of the chassis are few, with the biggest one being a climate system they outsourced from Chrysler, of all brands, which turned out to be total garbage. Imagine that!
Today's car, 1980 405SEL up for sale in California, seems to have a bit of an identity crisis. At first I thought it was a Euro car as it has the Euro headlights, bumpers, and plate holders, but peeking inside I'm seeing a speedometer in MPH and the aforementioned garbage automatic climate control. What is going on here?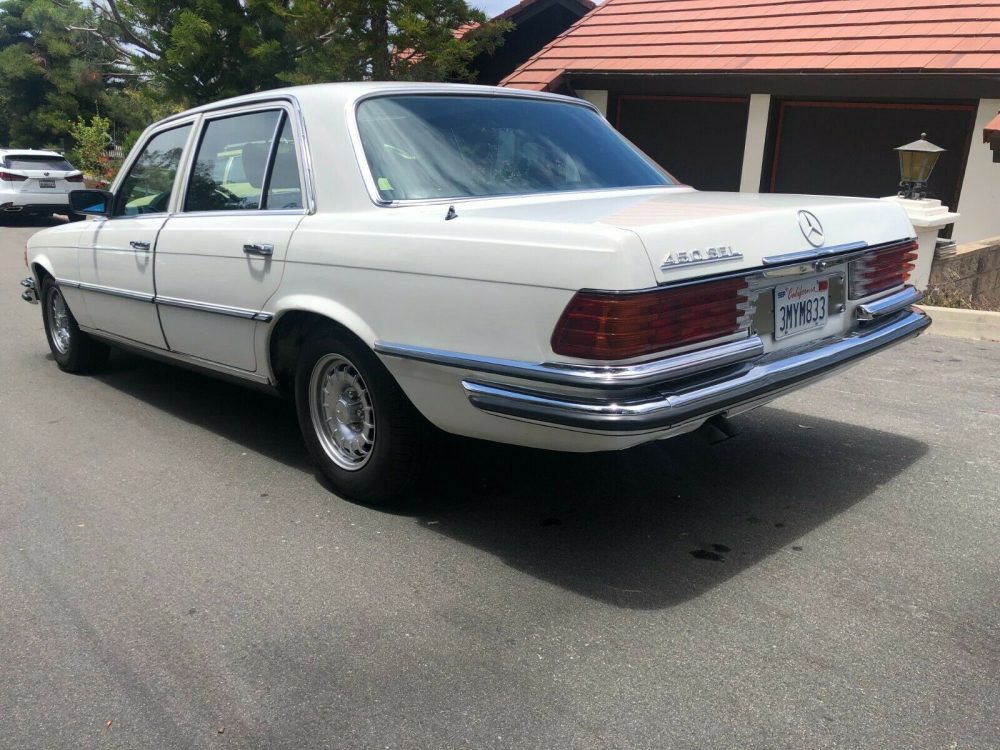 Year: 1980
Model: 450SEL
VIN: N/A
Engine: 4.5 liter V8
Transmission: 4-speed automatic
Mileage: 163,994 mi
Location: Laguna Beach, California
Price: No Reserve Auction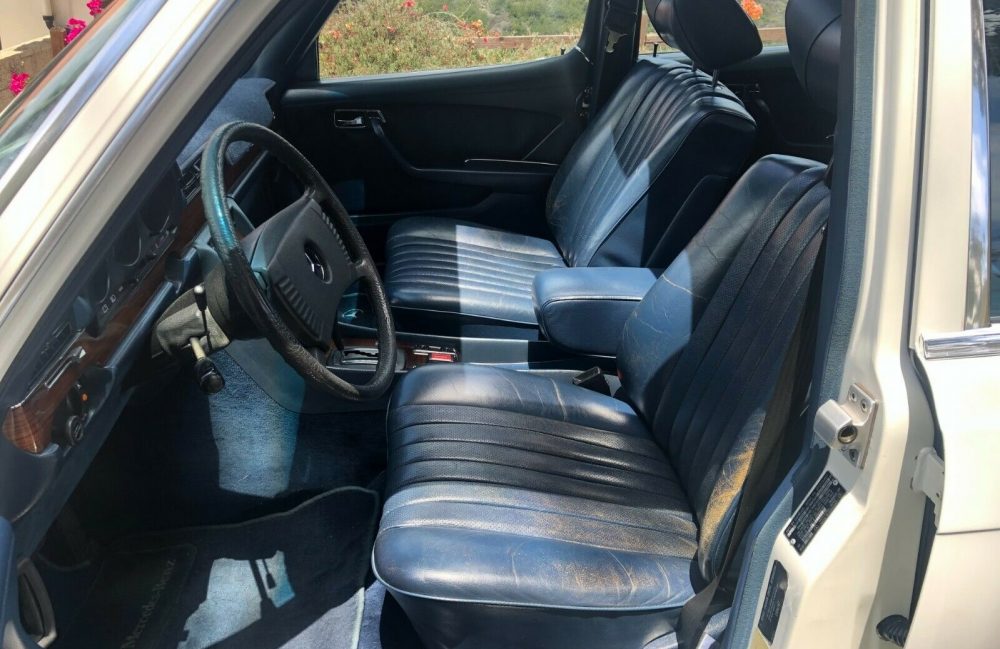 Hello Euro Luxury survivor sedan fans,

Here is a really nice example of the legendary V8 450 SEL. Always garaged and cared for and exactly as you would want it to be. Original, dry, clean!!

Cold A/C, cruise control works as it should, vacuum door locks hold for days, sunroof, original leather seats in great condition.

Rear package tray is really nice, headliner, carpet, door panels, glass, chrome. Its ready to be enjoyed or shown at your local car shows.
One small crack in the dash, needs a new passenger side window switch. Radio antenna in non op.

The original tool bag is in the trunk.

The pictures really say it all. Fly in and drive this one home.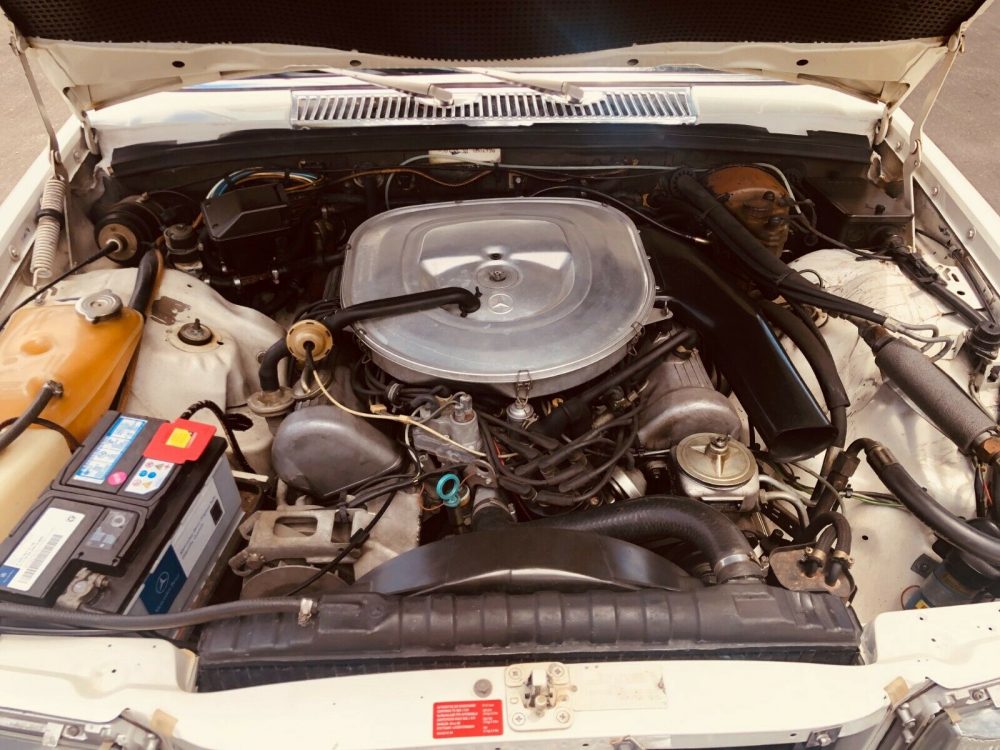 Judging by the door sticker, I'm leaning towards this being a US model. Another little hint is the Mercedes-Benz Club of America sticker in the window, so I think whoever owned this car was "in the know" with these Euro parts and made it look as attractive as possible. Truth be told, they did a good job. This is how these cars are supposed to look, and not like my example with giant bumpers that animals sleep on and fugly quad round headlights that shouldn't be as complicated as they are. There are some flaws with this one like a cracked dash and faded seat leather, but I still think the good far outweighs the bad here.
I think this one should be a $15,000 car or more. It is a great color combination and was probably a California car since new given how clean it is. Even the tail lights look spotless, which is a good sign it was garage in a nice climate. Also, someone spent a pretty penny putting a Mercedes-branded battery on this one, which isn't something people do when cheaping out on a car. This one is a winner, and I hope it brings a nice number for the seller.
– Andrew