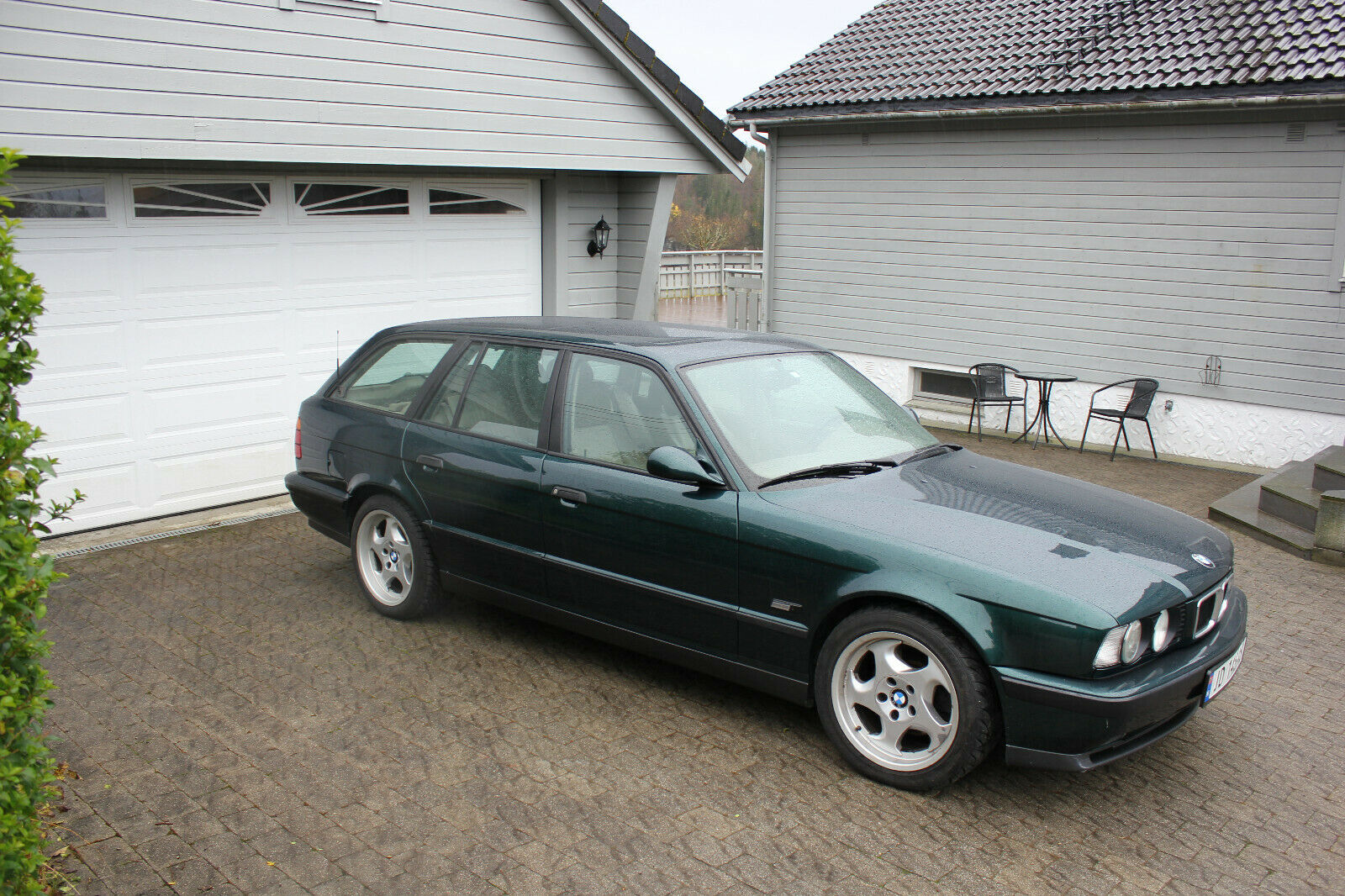 BMW's second generation M5 followed the same recipe as the outgoing E28; manual transmission, rear-drive, howling inline-6 under the hood. But the E34 was far from a copy of the car that was really credited with being the first super sedan. BMW upped with power first with the 3.6 liter version of the S38; though the increase in displacement was a scant 82 ccs, the result was impressive. BMW Motorsport GmbH fit a new cam, a higher compression head, and a new engine management system to yield 311 horsepower at a rev-busting 6,900 rpms. They weren't done.
In 1992 M upped the capacity again, this time to just 5 cc shy of 3.8 liters. Even higher compression, a further revision in electronic management, and a few other odds and ends now netted 340 horsepower and 300 lb-ft of torque. Again, they weren't done. Perhaps tired of Audi cornering the go-fast-5-door market with their 200 20V Avant, in 1992 BMW launched the M5 Touring. Production began in March 1992 and ran through 1995. All E34 M5 Tourings were left-hand drive 3.8 models, and a total of 891 were produced.
BMW opted not to bring the enlarged motor or the M Touring model to the United States, as the 540i took over the top rungs of North American production. But now legal for importation, these rare Ms are one of the more desirable models around: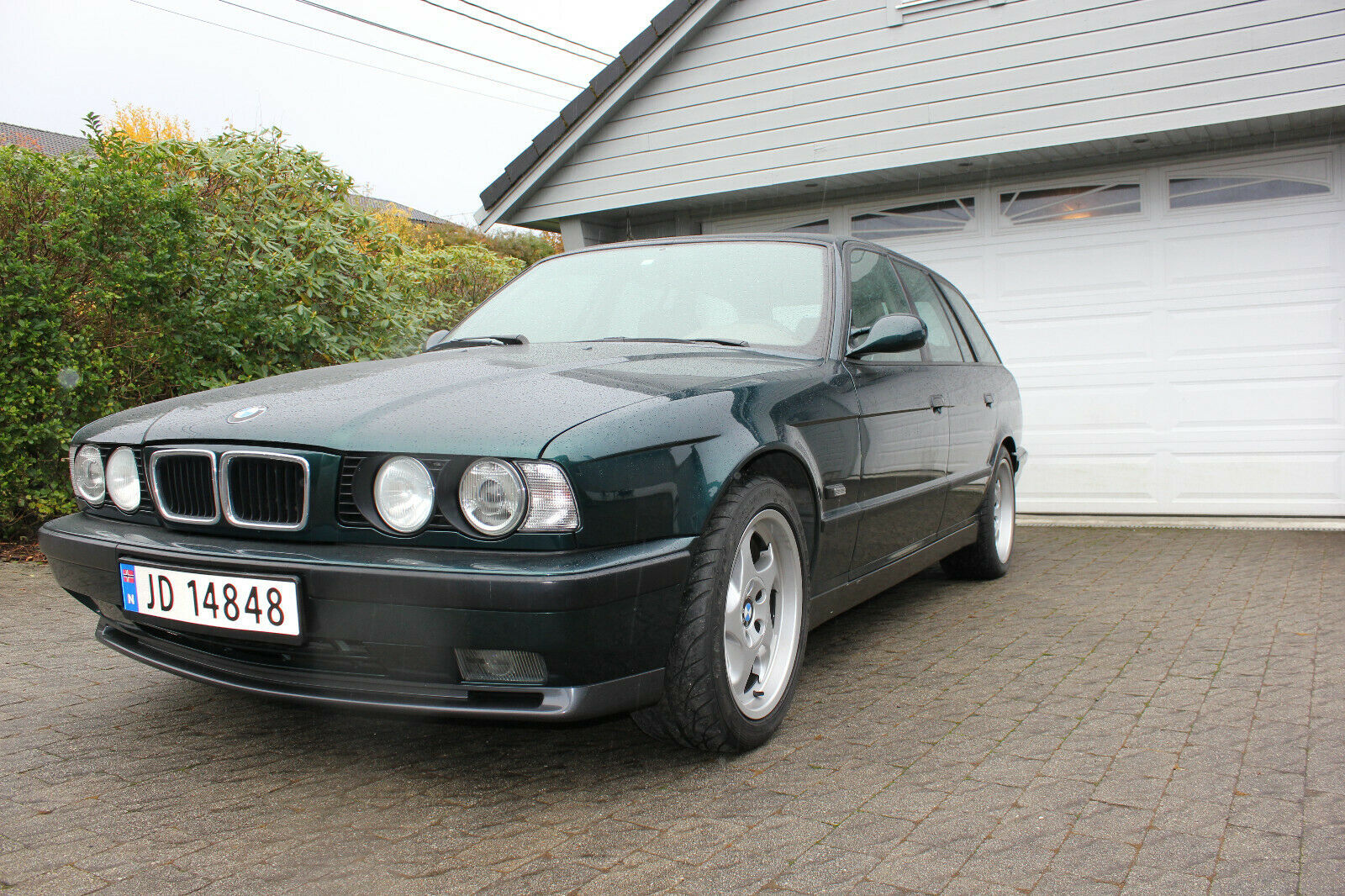 Year: 1994
Model: M5 Touring
VIN: WBSHJ91010BL01683
Engine: 3.8 liter inline-6
Transmission: 6-speed manual
Mileage: 199,000 km (~124,000 mi)
Location: Bergen, Norway
Price: $50,000 Buy It Now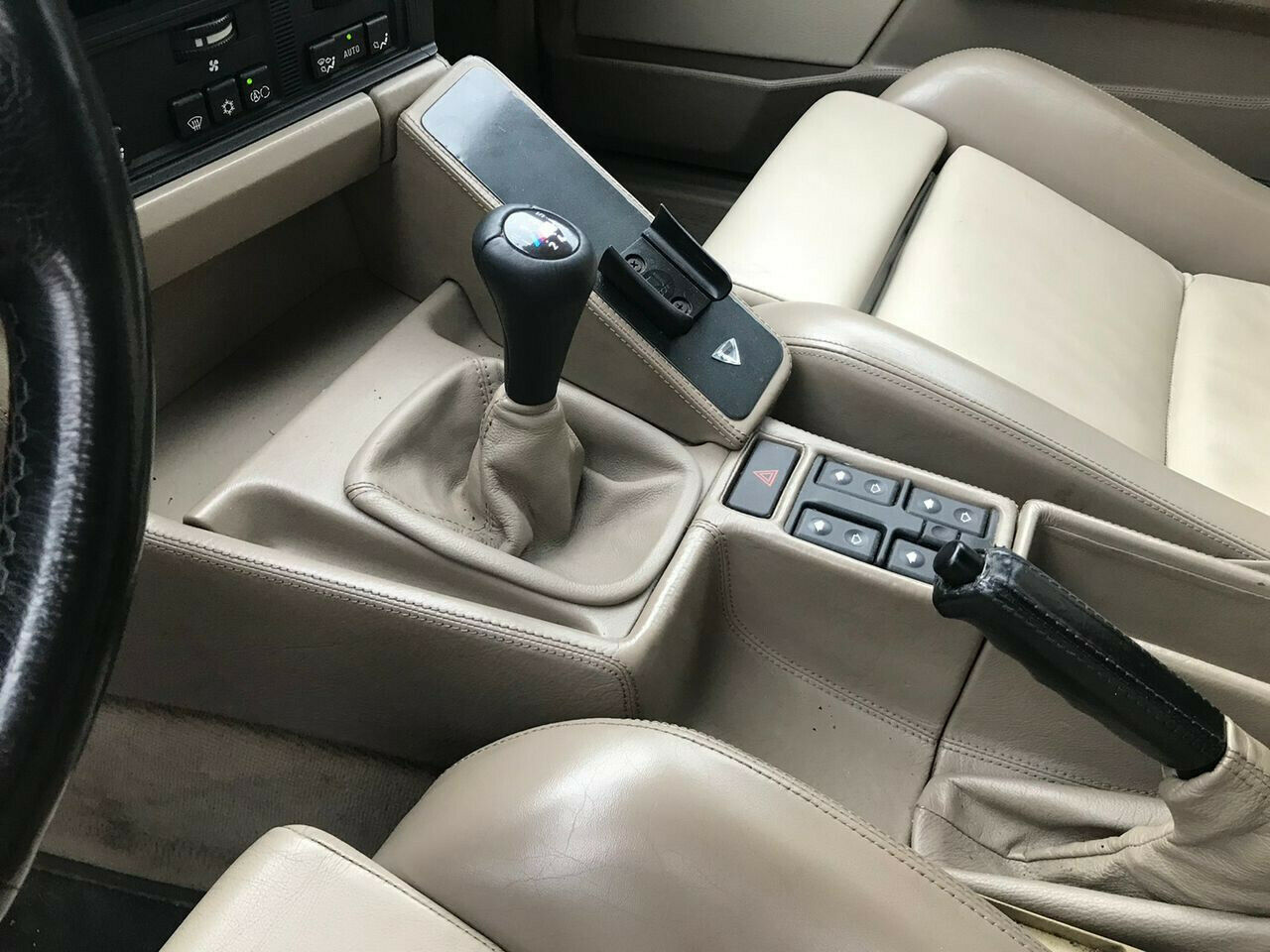 BMW E34 M5 TouringAn all original E34 M5 Touring.The car is an Individual ordered BMW original for Germany, with all the equipment available in November 1997.The car was then imported to Norway where it is today.I will let the picture talk for themself, but I am available if any questions is coming up. Can help if shipment required.-Anders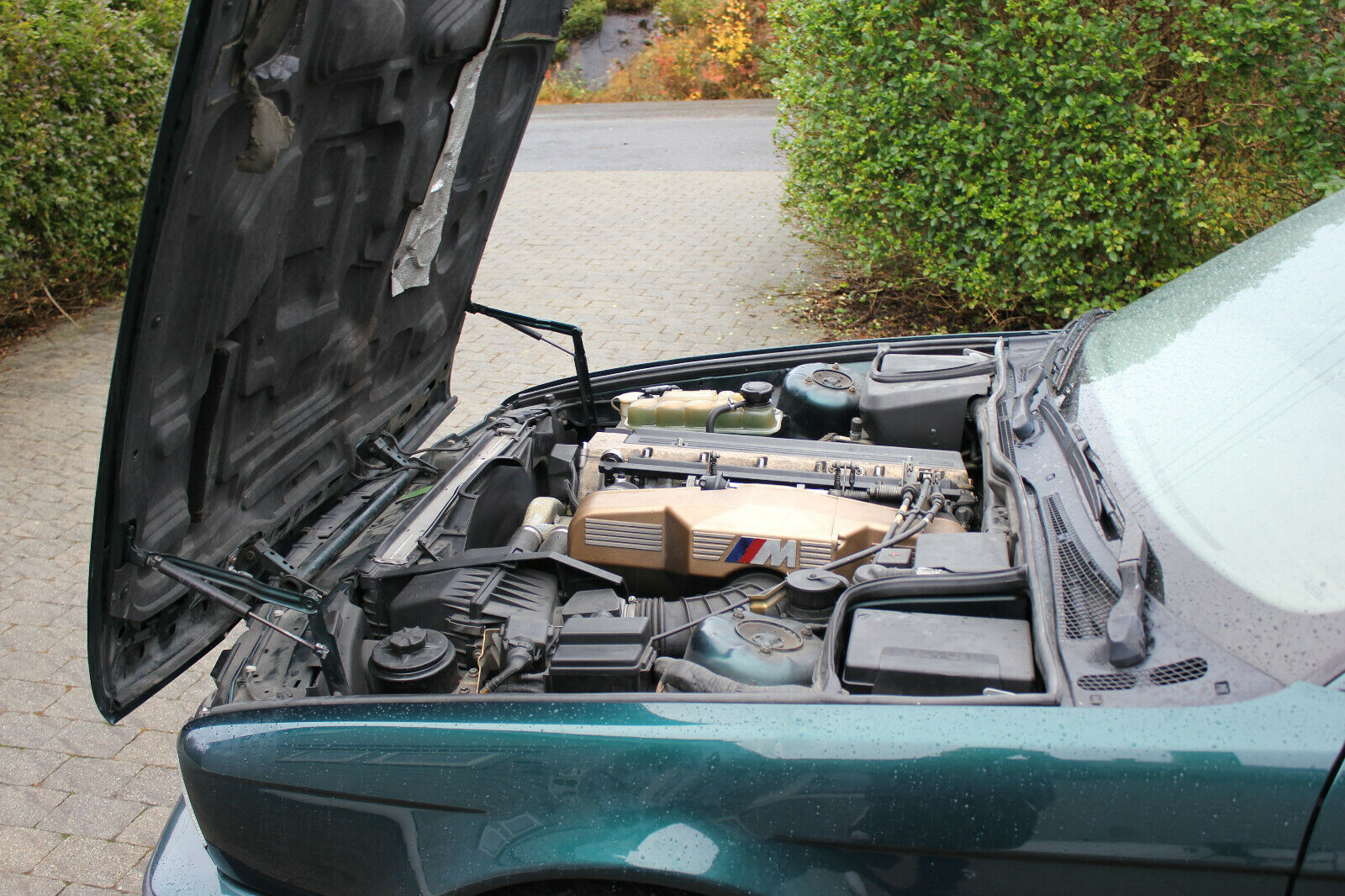 It's pretty strange that the seller doubled down on the 1997 model year; this one seems to decode at November 1993 production, which would mean it was most likely a 1994 model year. European models can sometimes differ slightly and be classified as a model year by which they were first registered, but it's hard to believe this one sat around a dealership for three years. Anyway, it's not a 1997. It is, though, lovely. Outside we have Oxford Green Metallic and inside the two-tone light and dark Parchment leather. It's got the normal assortment of M5 options and appears to be in very good condition overall. The car's $50,000 asking price doesn't even seem particularly unreasonable, as a quick peek seems to indicate you'd easily get your money back after importation fees. I'd have a hard time parting with it, though.
-Carter