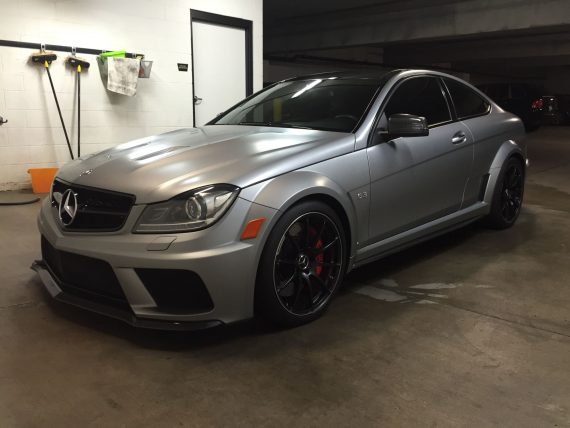 The year is 2012. You really want a W204 C-Class. But not just any C-Class. You see dozens of them on your morning commute. How about the AMG? Yeah, that's better. But still, a C63 is a little too plain for you. Too common. You need the C63 AMG Black Series Coupe. You walk into your Mercedes dealer and plop down over $115,000 and walk away with one of the most unique and sinister C-Class's ever made. If that is what you are thinking four years later in 2016, then this C63 AMG Black Series Coupe for sale in Minnesota is ready to go.
Year: 2012
Model: C63 AMG Black Series Coupe
Engine: 6.2 litre V8
Transmission: 7-speed MCT Automatic
Mileage:
 17,300 mi
Price:
 $87,995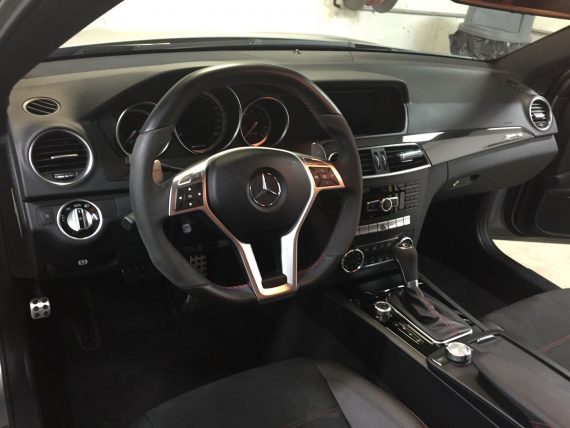 It's time to sell my 2012 C63 AMG Black Series. I absolutely love the car but I'm a manual person and I've been really wanting to get back into a manual. I will say, I was surprised at the amount of attention this thing gets…even before I start it up, lol. If you know the Black Series, you know that these are extremely rare. To the best of my knowledge there are four others in the USA with this color (Designo Magno Alanite Grey). From what I've found this is one of 104 brought into the US in 2012, then 26 more were imported in 2013. Total worldwide there's 800. It's an absolutely epic car/color and really cool to see. You rarely see a factory matte color car.

The car has clear bra from the front to the back of the doors. It has the full carbon fiber package, optional rear seats, AMG Performance Media Package, Weistec Headers, Weistec Full Exhaust, Weistec Tune, ROW Intake (Rest Of World), & TCU Valve/Tune upgrade. I still have the factory parts as well. The car also has a factory warranty on it. I'll have to check on how much is remaining.

The sound this thing makes is epic and from the cabin it's surprisingly quiet. Currently she sits with about 16,700 miles but I drive it occasionally, so that will change.

I could go on and on about everything the Black Series has in regards to rarity, performance, handling, etc…but the guys on this forum know all of that I'm sure.

If you have any questions feel free to ask!

Btw, I was considering selling this a while back and I had two or three PPI's done. The car is in pristine condition and I have all the receipts of those PPI's to show that. If another buyer would like to do a PPI, I can schedule it or get the vehicle to a dealership you'd like that is local to me, but you'll have to pay for the PPI.

Price – $95,000 Price Drop – $92,000 OBO (Editors note: price lowered to $87,995) – Only trade I'm looking for in an R8 Spyder, manual, V10. Only trade I'm looking for in an R8 Spyder, manual, V10. I've found a car I'm interested in too, so feel free to make reasonable offers.

Willing to help arrange shipping. Car will also come with an indoor Black Series car cover.

Thanks!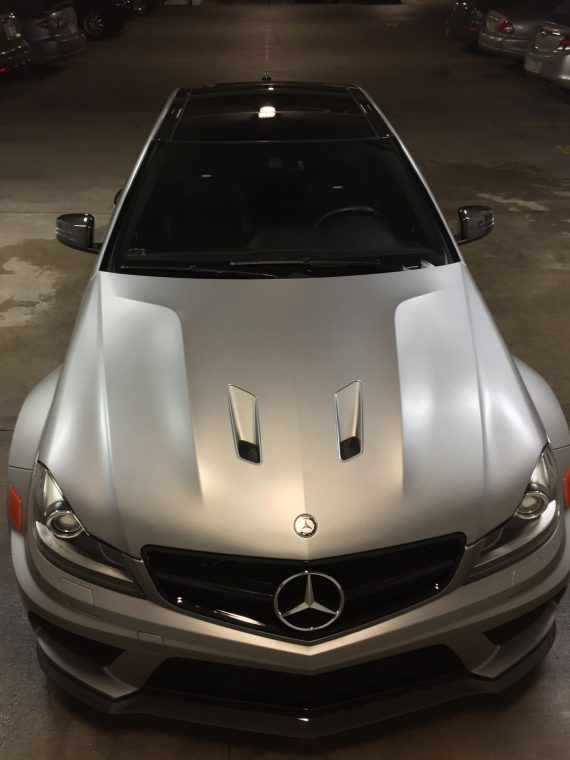 This Black Series offers a really nice package for any potential buyers. The matte paint along with the Weistec headers, exhaust and tune make this car a real head-turner. Flared fenders widen the car by 2.2 inches on the front and 3.3 in the rear. The front fascia is as aggressive as anything we've seen on a C-Class letting you know this isn't a typical lease-special W204. The condition of the car is nearly perfect both cosmetically and mechanically.  At $87,995, there is a ton of value here. Other comparable Black Series W204s are priced thousands higher and don't offer any of the Weistec extras. Plus, there is a little bit of factory warranty left on the car as well. Whoever ends up with this beast is getting a really great deal and a hell of a car.