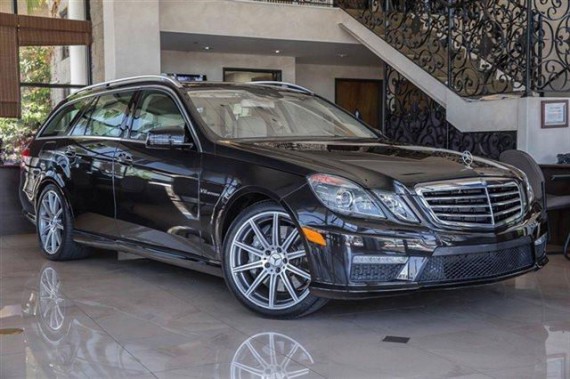 There are few offerings from Mercedes-Benz in the past decade or so, that interest me as much as the E63 AMG Estate. The SLS, C63 AMG, and because I have a soft spot for ridiculous things, the G55 AMG, are the only vehicles to wear the three pointed star that I'd actually want to own. The S550 is a modern marvel, but at the end of the day, I'm an A8 W12 guy. I'll pass on the S-Class.
Mercedes' powerful long roof is another story though. Where as Audi abandoned selling any sort of fast wagon back in 2008, Mercedes has hung in there, never leaving us without the option of a grocery getter that will leave sports cars in its dust. While I do prefer the look of the current E-Class, there's something special about the slatted grille on this 2012. It adds an extra bit of prestige to the car, which further adds to its sleepiness, and covert craziness is what this car is all about. As far as performance daily drivers go, there isn't anything that comes close to the E63 Estate. It doesn't have any direct competition in the United States, not in its class anyway. Super SUVs like the Grand Cherokee SRT8, or cars like the S7, and Porsche Panamera GTS, are the kind of vehicles one might cross shop when looking at one of these, but none of them are as dynamic as the E63. One minute you're dropping the kids off at private school, the next you're getting a latte, and maybe after that you head to the drag strip to rattle off 12.2 quarter miles times. Blame all that caffeine for making you want to run the car at full tilt, but you know deep down that you just want to play with your toy, and who wouldn't?!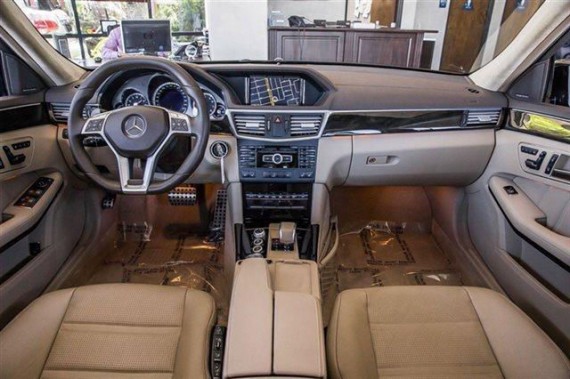 Year:Â 2012
Model: E63 AMG Estate
Engine: 5.5 liter Twin Turbo V8
Transmission: 7-speed automatic
Mileage: 22,177Â mi
Price: $68,888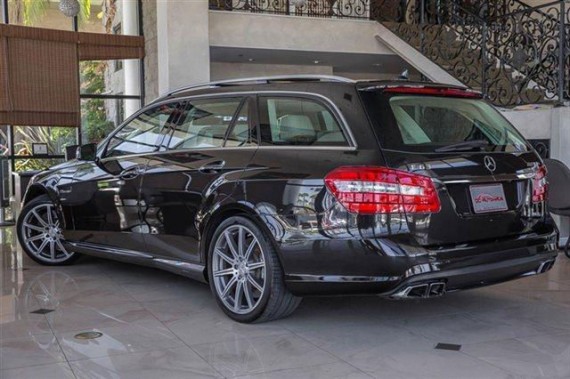 *** Premium 2 Package *** Lane Tracking Package *** Panoramic Roof *** Night Vision Assist *** Rear Entertainment System *** Blind Spot Assist *** Lane Keeping Assist *** Heated & Ventilated Front Seats *** Backup Camera *** Power Trunk Closer *** Keyless Go *** Bi-Xenon Headlamps with Active Curve Illumination *** Illuminated Door Sills *** Multi-Contour Driver Seat *** Power Front Seats with Memory *** Navigation System *** Easy Financig Available! *** CarFax One Owner Vehicle *** CarFax Buyback Guarantee Qualified *** Please call us at 866-477-2638 and make an appointment to come in. We look forward to serving you! Thank you. *** – Contact Kifah/Michael/ Chris at 866-477-2638 or ocautohaus@gmail.com for more information. – Inventory is nothing but THE BEST LUXURY VEHICLES IN CALIFORNIA. Customer are welcome to have car inspected by third party. Please come check us out and judge for yourself why we have the highest percentage of referrals and repeated customers. Please visit www.ocautohaus.com for more details. YOU WILL LOVE WHAT YOU SEE! Thanks for looking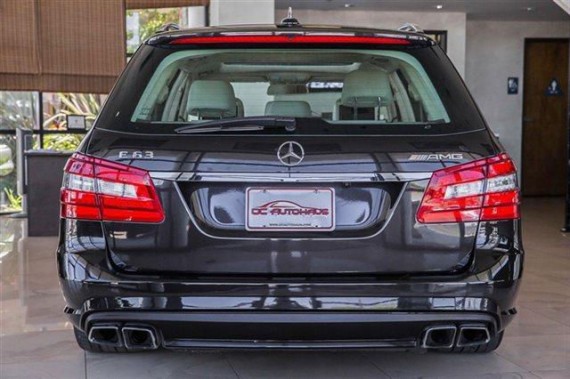 Of the many flavors the E63 AMG Estate comes in, chocolate is my favorite. Well, Designo Mocha Black Metallic to be more specific. Nothing says Q-Ship like some shade of brown, and nobody does brown better than Mercedes. Their exclusive line of Designo paints are far-and-away the best from the Big Drei, and the interior quality is unmatched as well. Inside this example you'll find an Almond interior that perfectly compliments the Mocha Black exterior. The only misstep that the original buyer made when building the car was choosing the Black Piano Laquer trim. Natural Bamboo or Natural Curly Maple would have been a much better choice, and completed the "cigar lounge" vibe of the car. Of course if anyone ever tried to light up a cigar in my E63, I'd toss it out the window, and then make them ride in the trunk while I did donuts. A car like this should never smell like anything but leather, maybe vetiver, but never smoke.
Considering where this car is located, I'd like to think that it belonged to some housewife who never exercised its full potential. It could easily have been driven by some discerning fellow who have the 5.5L twin turbo V8 a workout every single day, but the lack of tint, and demographics of the O.C. lead me to believe that this was a lucky lady's ride for running errands. Regardless of who drove it, they didn't go so with great frequency, seeing as it only has 22,177 miles on the clock. At $68,888 it's not a car thats accessible to everyone, but for those with the dough, it's a heck of a deal. This car would have gone for around $110k when new, so a savings of around $40k over just 3 years is what you're looking at. Not bad, not bad at all.
-Andrew