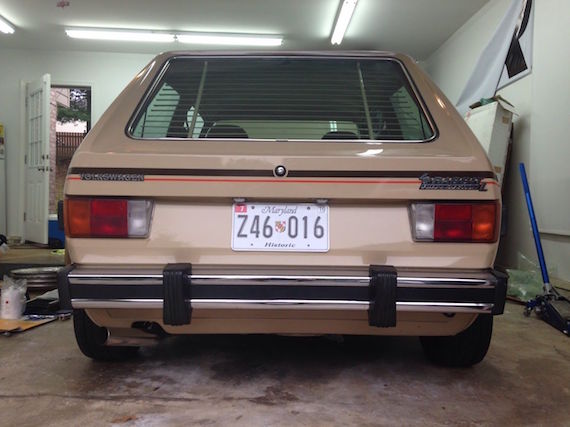 We featured this 1980 Volkswagen Rabbit L at the end of last year, but it's worth another look as you don't see nice non-GTi Mk1s in such good nick. Offered at no reserve, this Rabbit has been well-cared for by a noted Volkswagen enthusiast and GCFSB follower. If you've been looking for a unique Mk1, time to get your bid in on this one.
The below post originally appeared on our site December 13, 2014: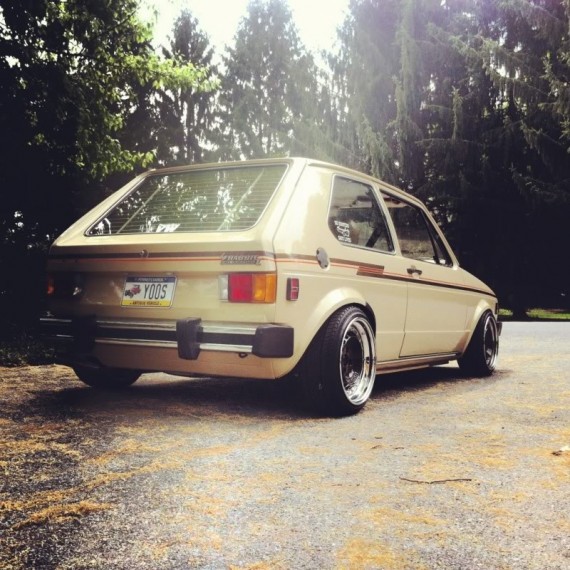 We always hear about the wild stories about the impossibly low mileage and clean old cars that people come across and think, man, that person is lucky. Well for the seller of this car, it's not so much luck, rather it's a result of being in touch with the VW scene all over the world. The seller of this car has been in to the VW game for as long as I can remember and has always had a knack for sourcing the rare items that no one else can, through a worldwide network of friends and fellow enthusiasts.
While hunting for the perfect car, the seller reached out to a contact in the Pacific Northwest looking for a possible lead. In a strnage case of "small world" this car turned up in Seattle at the actual dealer where he had purchased my MkIV R32 almost 6 years prior. As the story, the original owner was a German woman by the name of Ute. She bought this car brand new when she moved to Washington. After 30 years and 59,000 miles she decided to trade it in for a brand new Jetta. Her loss was the seller's gain for sure. Living on the east coast, the seller had a few hoops to jump through before getting the car safe and sound at home, but the result is this beautiful Mojave Beige Rabbit L with tasteful upgrades for sale in Pennsylvania.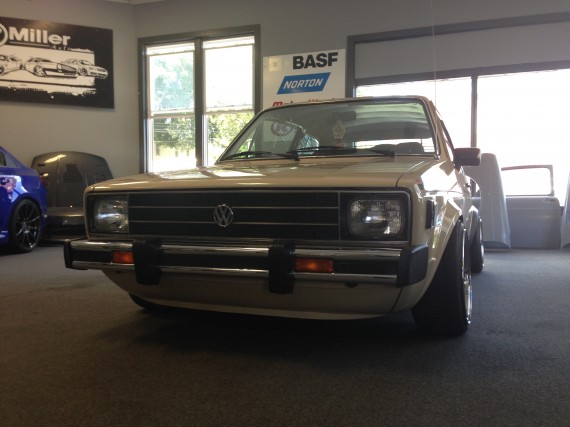 Year: 1980
Model: Rabbit L
Engine: 1.8 liter inline-4
Transmission: 4-speed manual
Mileage: 59,800 mi
Price: No reserve auction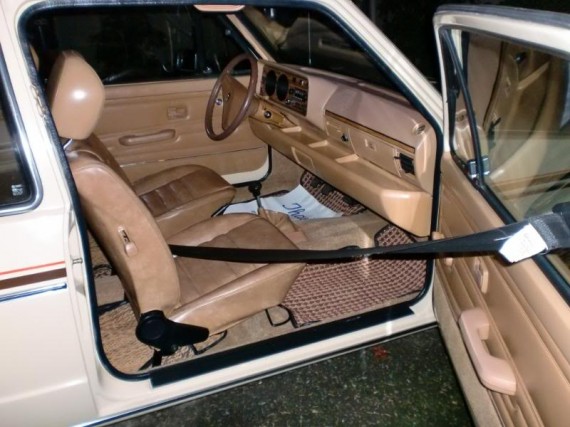 Up for sale is my award winning beautiful 1980 VW Rabbit L in beige. Every detail has been carefully crafted. New battery, updated Pertronix ignitor, clutch cable, fuse box, VWMS oil pan guard, with all hoses and belts replaced. Coolant and oil change within last 50 miles. Front wheel disc brakes with rear drums and color matched compomotive turbo mags wrapped in 165/45/15 rubber. Custom narrowed rear beam with all new bushing, hand rolled smooth fenders, passenger and driver's side frame rails professionally notched. Suspension consists of new H&R ultra ultra lows combined with authentic austrian TK Motorsport front camber plates. Glass out full restoration with replicated original decals. Bumpers were removed along with all metal trim and are mirror polished. NOS deutsch postal tail lights and imported color matched australian internally mounted horizontal window blinds finish out the rear of the car. The car still retains the original interior, steering wheel, dash, console, shifter AM/FM radio and gauges. This is one classic Volkswagen that turns heads and is a great investment. You won't be disappointed!

All body and paint work performed by R Miller Autobody in Palmyra PA.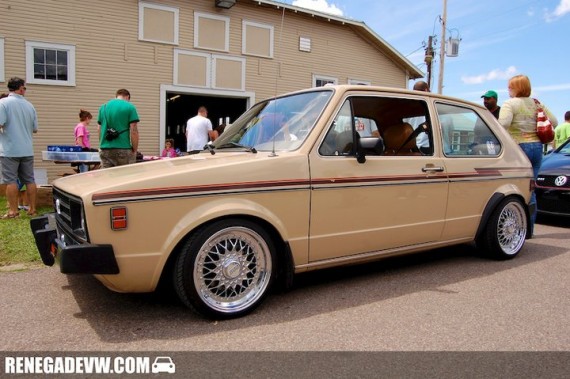 Cars like this just don't come around that often, making this a great opportunity to purchase a true collector grade Mk1 Rabbit. Having seen, ridden in and even driven this car, I can attest to the fact that it is truly a time warp back to 1980. It's so rare to drive a car of that age that is so well sorted. What really takes this car to the next level is that addition of the rare VW parts, and the factory correct respray. 
With the prices of clean MK1 rabbits on the rise, I'd easily put this car, in stock form, just north of the $10K mark…add in the extensibe list of top shelf modifications and you're looking at a $14,000 to $15,000 car to the right buyer. With the price left unposted, the seller is clearly weeding out the tire kickers, and looking for that right buyer. It'll take some time to find the person willing to shell out that sort of coin for this car. In the end, anyone willing to pay what the car is woth knows what they are getting, and will care for it just like the seller, and Ute before him.
-Brian