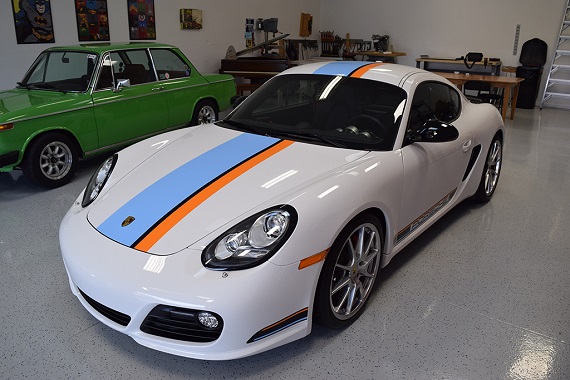 The cynic might remark that the Porsche Cayman R is exactly what the Cayman could, and should, have been from the very beginning if Porsche hadn't neutered it so as to protect the 911. The optimist might simply look on with joy and celebrate the arrival of a Cayman that has been allowed to flourish. Whichever side you're inclined to lean toward the result is the same: the Cayman R is a fantastic machine that sharpens and hones all of the Cayman's edges to provide a driving experience to rival any other car in the Porsche stable. Including the 911. Of course, there exist iterations of the 911 that can easily handle a Cayman R (though the new Cayman GT4 looks to close that gap considerably), but those 911s cost significantly more money. At a starting price of around $67K the Cayman R represented a very nice value for Porsche enthusiasts and even the most die-hard 911 fan could no longer turn his nose up in disdain. I always have liked the Cayman even if it lacked those 911 quirks that made Porsche's leading light so revered. It was a relatively light and compact car blessed with impeccable balance and enough power to quickly get you into trouble. It definitely could have been better, but that didn't mean it wasn't good. With the R, the model had finally begun to approach its zenith and show its true form. The example here is a Carrera White 2012 Porsche Cayman R, located in Indiana, with 18,300 miles on it. While the R was available with a 6-speed manual this one has had the PDK 7-speed automatic transmission selected. It's not my ideal choice, but depending on your intended use that transmission can make sense. It's faster, if arguably less fun and less engaging.
Year: 2012
Model: Cayman R
Engine: 3.4 liter flat-6
Transmission: 7-speed automatic
Mileage: 18,300 mi
Price: Reserve Auction ($61,995 Buy It Now)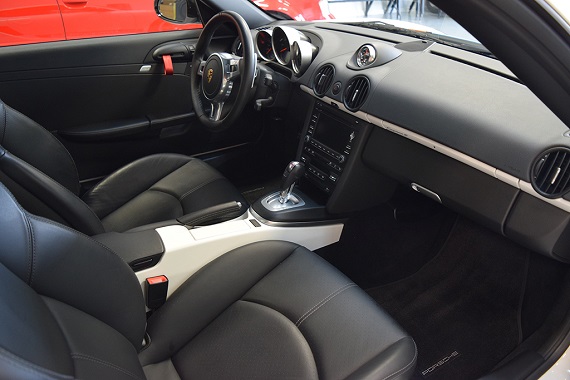 2012 Porsche Cayman R Gulf Tribute Porsche Certified

Presented here is a 2012 Porsche Cayman R in Carrara White.

This is a two owner car that I have owned for one year.

The car has 18,000+ pampered miles. There are no known issues with the car. Paint and finish are without flaws and dent free.

The car has vinyl stripping added to tribute the Gulf Porsche color scheme of Lemans in 1969-1972. The stripes can be removed is the buyer prefers.

No other modifications have been made to the vehicle and the car has never been tracked.

Michelin Pilot Super Sport Cup tires with less than 1,500 miles on them.

This is a fabulous car that is incredible to drive. This car was limited to less than

600 examples in the United States.

This car is Porsche Certified until 05/08/2018.

3.4L six cylinder engine with 330HP

The following Porsche options are installed:

Spyder lightweight 19″ wheels

Bi-Xenon headlights with PDLS

Manual sport seats

Cup holders

Automatic AC

Floor mats (including WeatherTech mats)

Bi-Xenon with cornering lights

Porsche Doppelkuppling (PDK) 7 speed automatic transmission

PCM with navigation

Sport Chrono package Plus

Bluetooth interface

USB interface

Bose surround system

Heated seats

Sport seats

Sirius XM tuner

Cayman R logo

Fixed rear spoiler

Porsche communication management (PCM)

Navigation module for PCM

There are no known issues with this car. I simply have too many cars and feel that this should be appreciated by someone who knows what this car represents.

The car is sold AS-IS and there is not express or implied warranty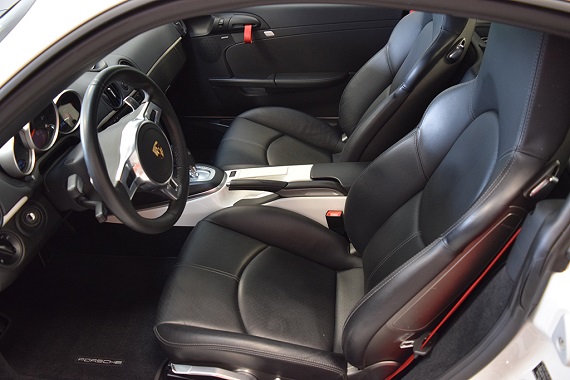 I came upon this Cayman R somewhat purposely as I had started to think about these cars and wondered what they were selling for these days. With its options bringing the price as new up to $80K, the asking price here provides a nice discount. That said, it still seems priced too high, especially given that I would assume demand is higher for a manual than for those with PDK. The Gulf Racing stripes are an interesting addition and they certainly help bring some life to that basic Carrera White paint. For someone who doesn't care for Peridot Metallic, the other available color option on the Cayman R, the stripes could be worth keeping. Since they're removable it's not really a big deal either way. Otherwise, this is still a fairly new car with a few years of warranty coverage left on it. The condition is what we would expect at this age and it looks to have been enjoyed a reasonable amount during its short life to date. Reduce the price a bit and this should make for a great drive!
-Rob