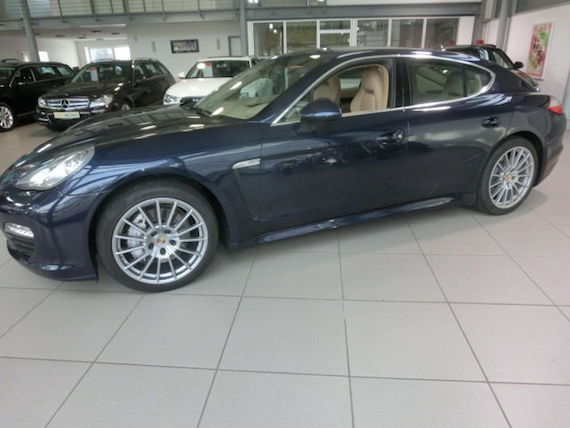 I paid a visit to the local Porsche dealer over the long weekend to check out the wares, specifically the Macan S. As great as the PDK transmission is, I would still prefer the Macan with a 6-speed manual gearbox. Given that is not on the option list, it has fallen down a few notches on the list of potentials for my second vehicle. One car that was available for a time with a manual gearbox of which few are aware is the Panamera. After it first debuted, certain rear-drive models, including this Panamera S for sale on the western border of Germany near Saarbrücken were available with a 6-speed manual. Few, if any, Panameras made it to the US with three pedals. I personally have yet to come across one. Even still, in Europe, these big sedans so equipped are rare.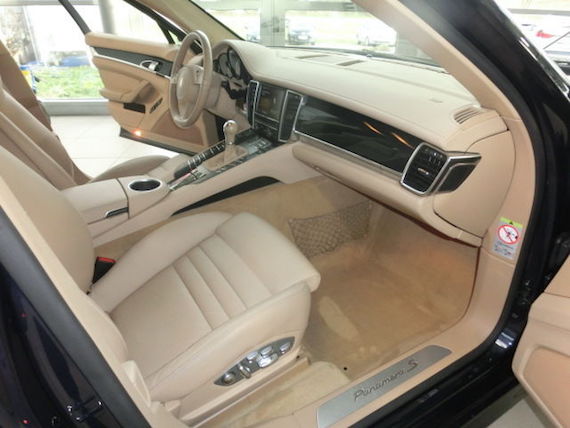 Year: 2012
Model: Panamera S
Engine: 4.8 liter V8
Transmission: 6-speed manual
Mileage: 133,000 km (~ 82,642 mi)
Price: €39,000 (~ $44,434 USD)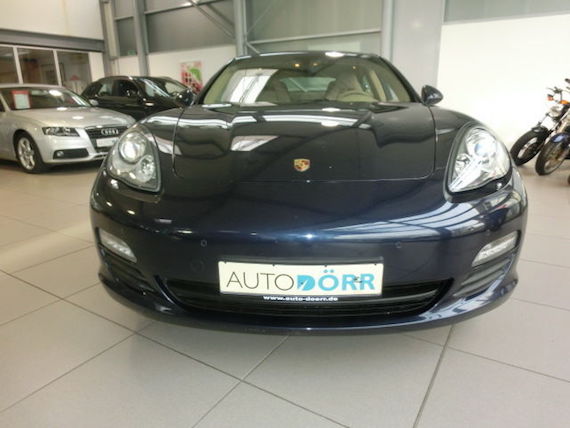 Navigation system, automatic air conditioning, Xenon, Sport leather steering wheel with multifunction buttons, Alloy Wheels, Rain sensor, CD, Electric windows, Electric Mirrors, Tinted Windows, Leather beige, Metallic, Nebelsw, Cruise control, Heated seats – front, seats – rear center armrest, On board computer, sports seats, Memory seats, Elctr. Lordos-st. front, headlight washer, radio, parking sensors, power rear view mirrors heranklappbar, servo, central radio Fernb, 10 airbags, air suspension, PTM, PSM, PASM, sports exhaust system, sound package, 4 seats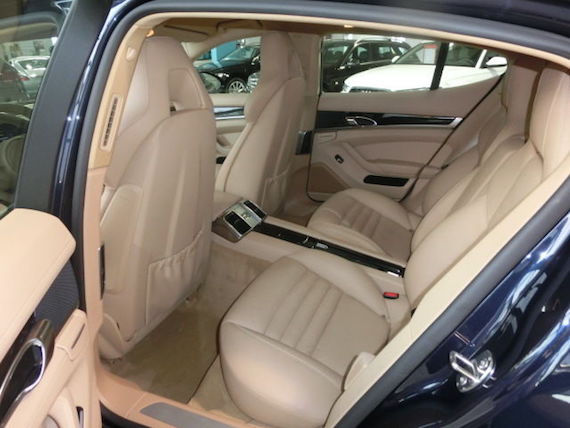 I've never been a fan of the original Panamera styling. I made that abundantly clear to the salesman at the Porsche dealer I visited. The new 2017 Panamera, however, holds promise. Still, large sedans with manual gearboxes are few and far between these days. In modern times, we've had the BMW M5, Pontiac G8 and Chevy SS. While we can't import this particular Panamera for a number of years, some intrepid Autobahn stormer might take a liking to such a Porsche. The asking price seems steep for its age and mileage, but my guess is this three pedal executive express will gain in value as the manual transmission option becomes less and less common throughout the Porsche range.
-Paul