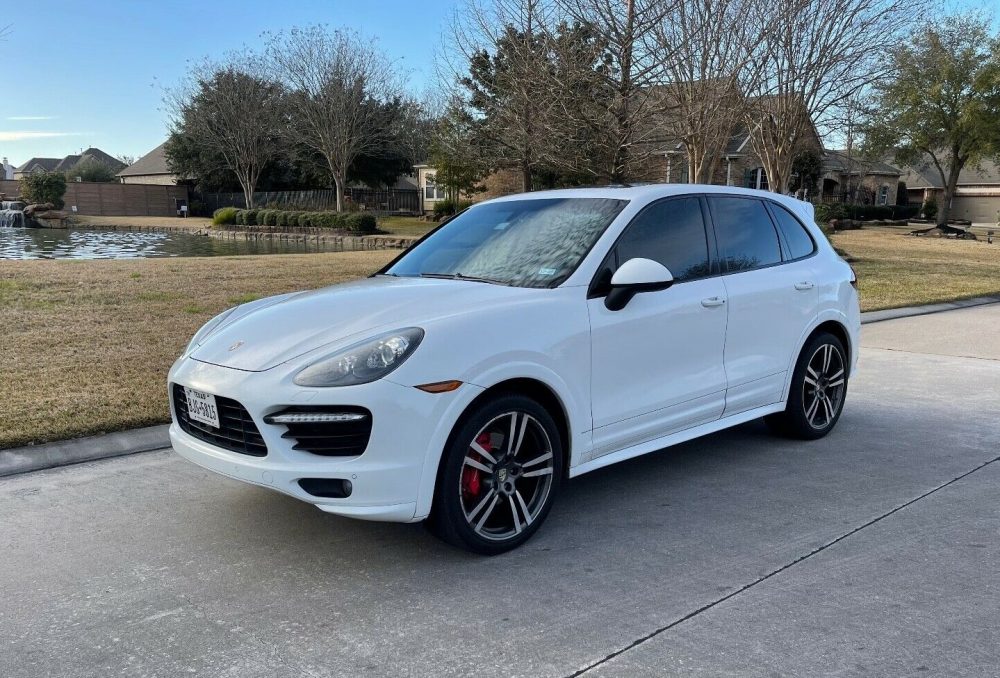 Remember the old saying, "The fastest car is always a rental"? While that might be true in a lot of cases, there are cars that are faster: the "Corporate Executive" vehicle. Why? These cars operate with the same philosophy as the rental cars, but are actually fast to begin with, and not Chrysler 200s from the airport rental parking lot with stale donuts under the seats. They are treated with the same disregard for ownership as the rentals, although usually luxury cars with way more power than Ted the CFO at the oil and gas company actually needs. Case in point? This 2013 Porsche Cayenne GTS up for sale in Texas with over 205,000 miles on it. Yes. One owner and 205,000 miles in 10 years. Over 20,000 miles a year on this GTS, which isn't exactly a beacon of cheap running cars or reliability. I hope the write-off was worth it on this one.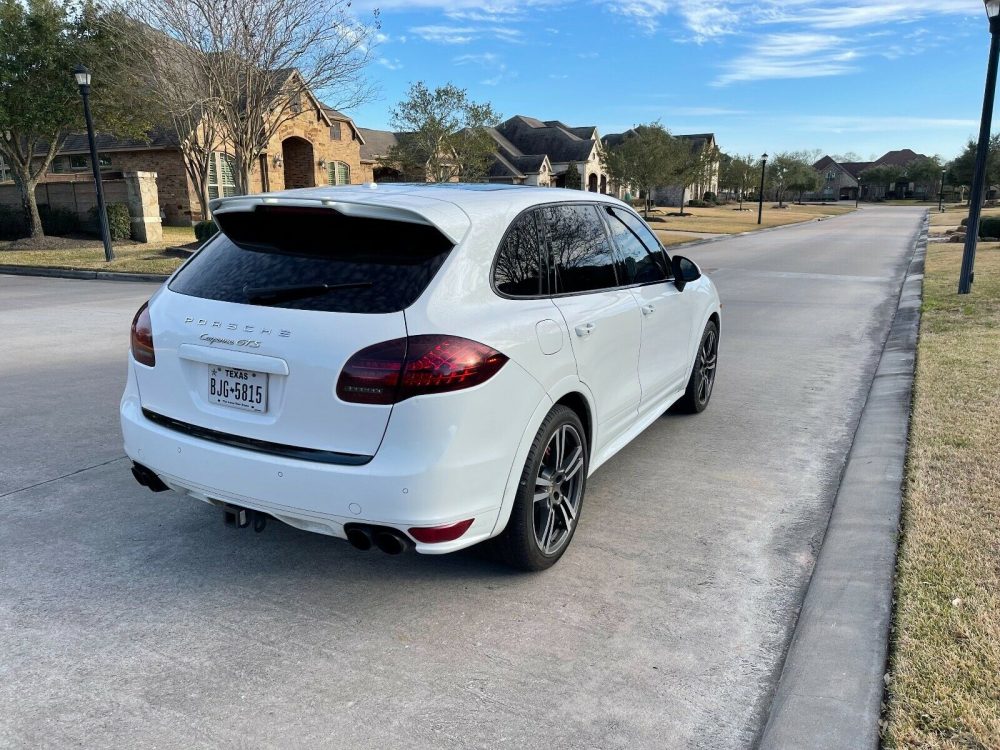 Year: 2013
Model: Cayenne GTS
VIN: WP1AD2A26DLA72361
Engine: 4.8 liter V8
Transmission: 8-speed automatic
Mileage: 205,100 mi
Location: Tomball, Texas
Price: $26,900 Buy It Now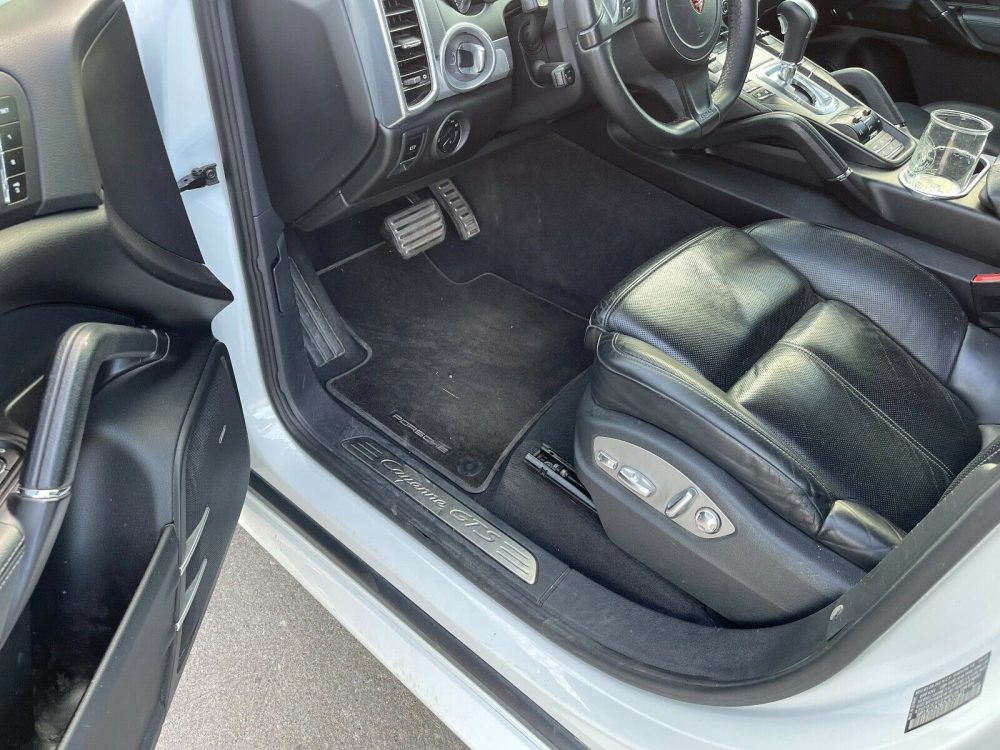 Porsche Cayenne GTS V-8 4.8 Ltr. 420 HP, All the Options! see original window sticker , $100K New,
Radar Detector. 205K Highway Miles, Corporate executive car.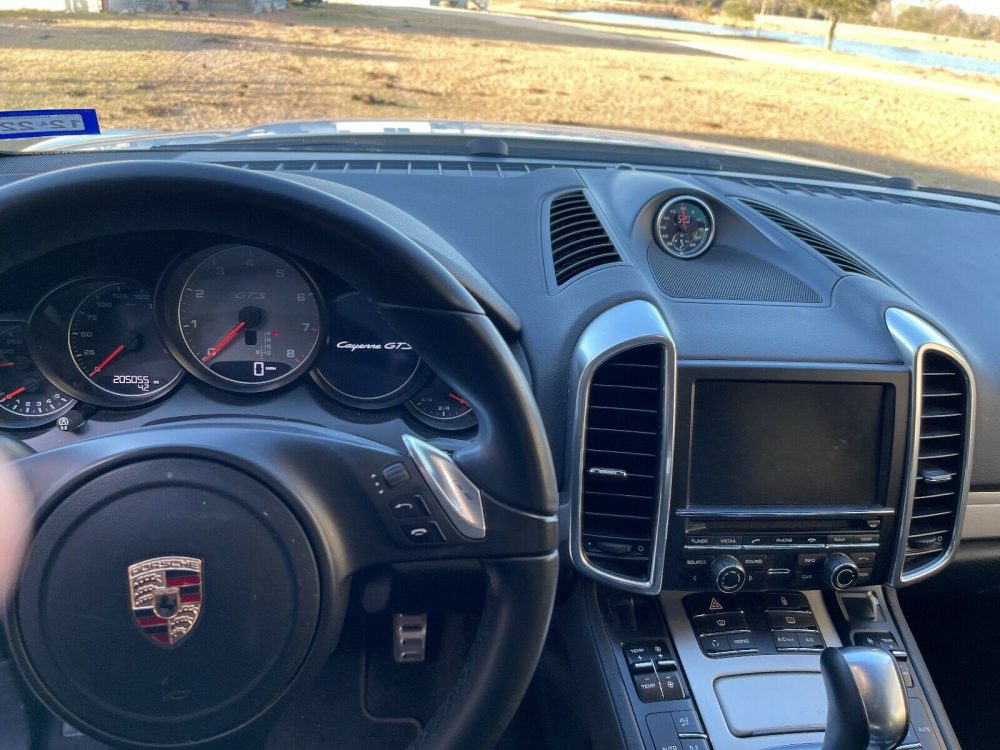 Of course you knew this SUV was in a wealthy suburb north of Houston, because nothing says upper-middle class Texas like a white luxury SUV parked in a McNeighborhood built in 2017 with a bunch of sidewalks that solely exist so neighbors can "get a walk in" all while judging everyone as they stroll by their houses. In all seriousness, I can't imagine what it costs to run this thing for over 200,000 given these have a nasty design flaw on the transfer case plus all the consumables like suspension bits, brakes, and tires that are not cheap at all.
So what is the discount for all those miles? A fair bit it seems. A 2014 Cayenne GTS with a reasonable amount of miles hovers in that $50,000 ballpark, which is about 50% of its sticker. This car is offered up at $27,000 and while that might seem high, that is cheap for any Cayenne GTS outside of the super worn-out first generation. If you really wanted a GTS but can't stomach the buy-in, I think this is probably the least way to get hurt on it…as long as the corporate AMEX paid for all the service.
– Andrew