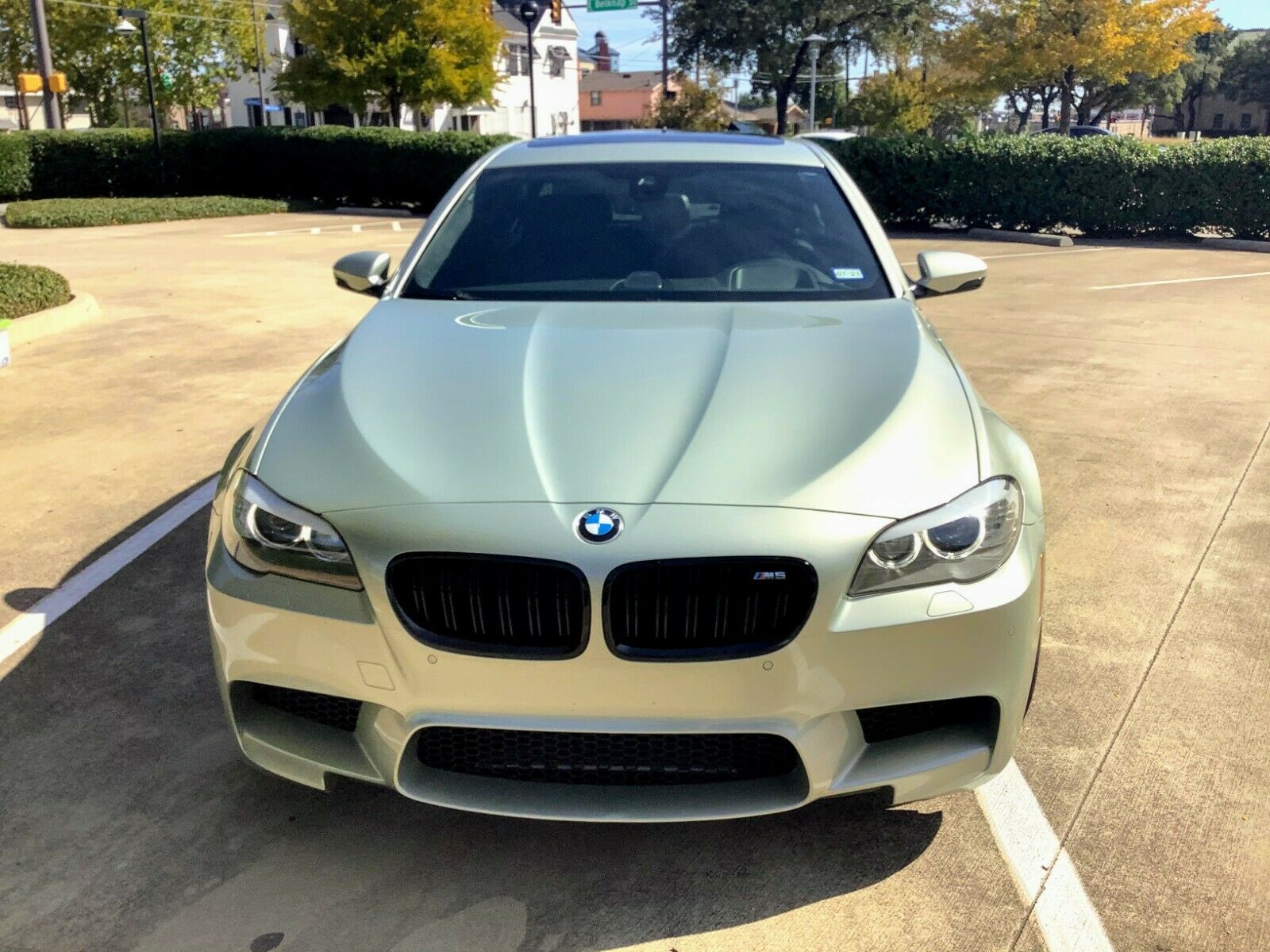 I can walk down to any dealership just like anyone else, and provided I have a pulse, probably walk out with financing for most mid-range cars regardless of whether or not I could actually afford them. Indeed, easy credit has led to the proliferation of many of our favorite brands and cars to the point where most don't feel all that special anymore. A $2,500 1990 Jetta, for example, is much more rare to see today in that condition – or, at all, truthfully – compared to a new M car.
So all modern cars aren't really all that exciting? That's far from the truth, too, as there are many special examples that float by our feed. So while the F10 M5 isn't a model often featured, it's probably our loss for not doing so. It's also easy to forget that even though it feels pretty new, the F10 has been out of production for almost 4 years and the earliest examples are now nearly 12 years old. Plus, as most M5s do, the entry price point on the antiquated models has dropped considerably compared to their original MSRP, while their performance is still contemporaneous to today's cars.
The S63B44T0 found under the hood of this particular example was good for 550 plus horsepower; not much more than the model it replaced with that wicked V10. But torque? That's another matter. While the S85 cranked out an impressive 380 lb.ft at 6,100 rpms, the two turbos tacked onto the S63 V8 produced 500 lb.ft of torque with a curve as flat as the Salt Lake from 1,500 rpms through over 5,000. That massive power could be channeled through a manual gearbox, to boot!
But it's really the color combination of Amazonitsilber Metallic (X07) from BMW Individual that has us looking at today's example:
1 Comment