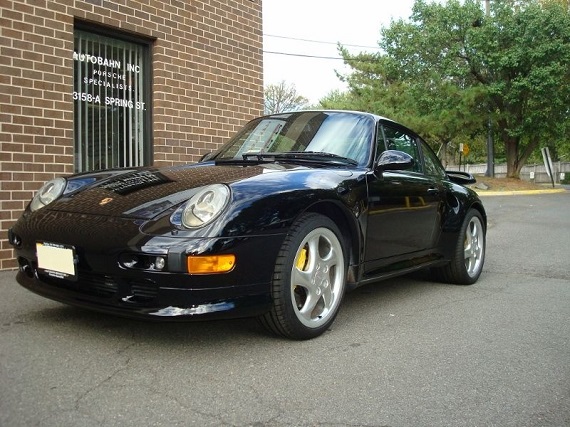 Here's a rare thing: these days the only thing more rare than a limited-production air-cooled 911 is a limited-production air-cooled 911 with a decent number of miles on it. And that's exactly what we have here with this Black on Black 1997 Porsche 911 Turbo S, located in Northern Virginia, that has seen 105,280 miles over the course of its life. While I'm sure we have all suspected such cars to exist we almost never come across them and for this to be the last and most valuable of the air-cooled Turbos (excepting, of course, the 993 GT2) I'm shocked to see it. It's fantastic though! The current owner of this car, who has had it since 2001, certainly appears to have gotten the most out of this purpose-built machine. With the market for air-cooled Turbos in the midst of a precipitous climb where might potential buyers value this example with such high mileage? Hopefully this auction will shed some light.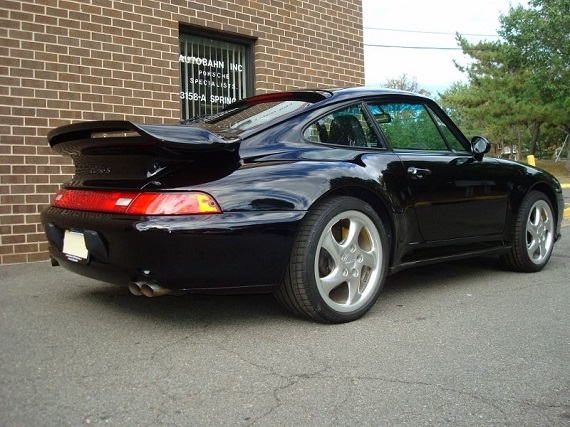 Year: 1997
Model: 911 Turbo S
Engine: 3.6 liter twin-turbocharged flat-6
Transmission: 6-speed manual
Mileage: 105,280 mi
Price: Reserve Auction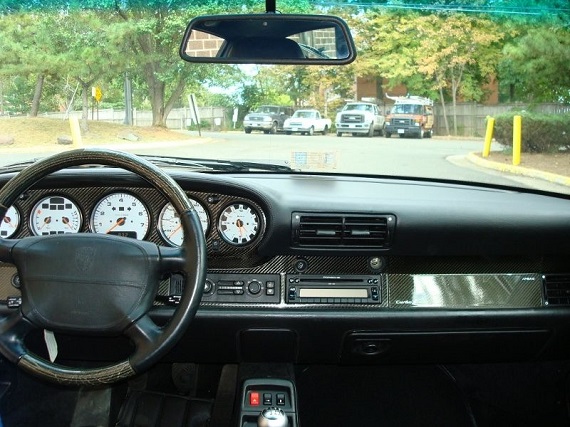 PORSCHE 911 TURBO S, 1997, Black /Black 105,280 miles.

WP0AC2996VS375718

We are helping a customer to list his car,
This is a rare ( only 345 were made in between 1197 and 1998 ) 993 Turbo S, 1997 with all the options.
Since 2001, shortly after he bought the car from Michael Ovitz (president of the Walt Disney Company at that time), with 1,500 miles, all the maintenance was done for Autobahn Service Inc, in Fairfax, VA. so we have the information and we can answer your questions.
The car was driven regularly all the time to and from work 9 miles away. Probably 20 miles a day from the last 15 years, it is COMPLETLY ORIGINAL, it was NEVER abused or MISTREATED and it shows.

Car paint is original and in excellent condition with no dents, just a few small imperfections, and mild acid rain on the upper part of the body.
Over its entire life the only parts repainted were;
In a garage years ago the car had a scratch in the left rear fender extension and was repainted in that area, and recently the front and rear bumper covers.
Interior is in excellent condition, dash is perfect, carbon fiber is not warped or unglue, driver and passenger leather seats do not have signs of wear, just some wrinkles that you can expect from a 20 years old leather.
Carbon fiber steering wheel detail has some resine cracks,.
Driver door stop was repaired and reinforced, after left front fender was removed.
In 2013 with 97,000 miles the clutch and all additional preventive work were done while the engine and transmission were out of the car.
Secondary air injection passages were cleaned, air valves were replaced two times in its life, one at 65,000 and another at 104,000 miles.
All the services and maintenance were done in a regular basis all the time.

THIS CAR IS RARE AND A UNIQUE OPPORTUNITY.

The car will be sold to the highest bidder, after it passes its reserve price.

$5,000.00 not refundable deposit is due 24 hours the highest bid is accepted.

Information 703-691-1771.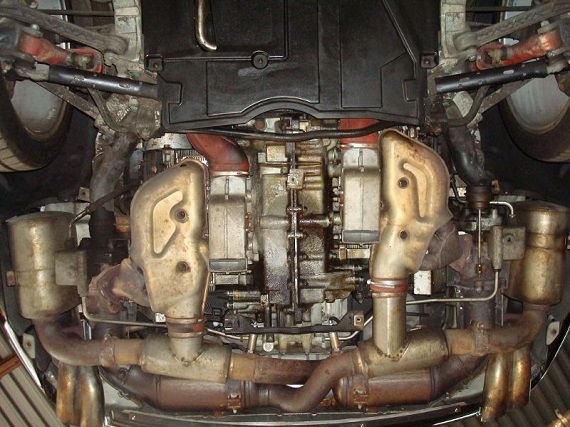 Naturally, with such a high-strung car having seen so many miles a thorough accounting of its mechanical condition is a must. Since the car is being offered for sale through its long-time service provider then we should expect ample records to detail all work performed. All of that serves as a nice positive in this car's favor and the overall condition does appear quite good. I'm sure there is a long list of considerations at play here and I really do not know where a reserve for a car like this one might lie. We've seen asking prices well north of $400K for most low-mileage examples and with current bidding here sitting at $111,375 there's certainly a wide gulf between those numbers. Naturally, we expect a discount, how much and whether the car makes sense we'll have to see, but so long as its owner doesn't drive it into anything a 993 Turbo S should remain a valuable commodity regardless of its mileage. Here may be the chance to pounce on one that can really be enjoyed.
-Rob