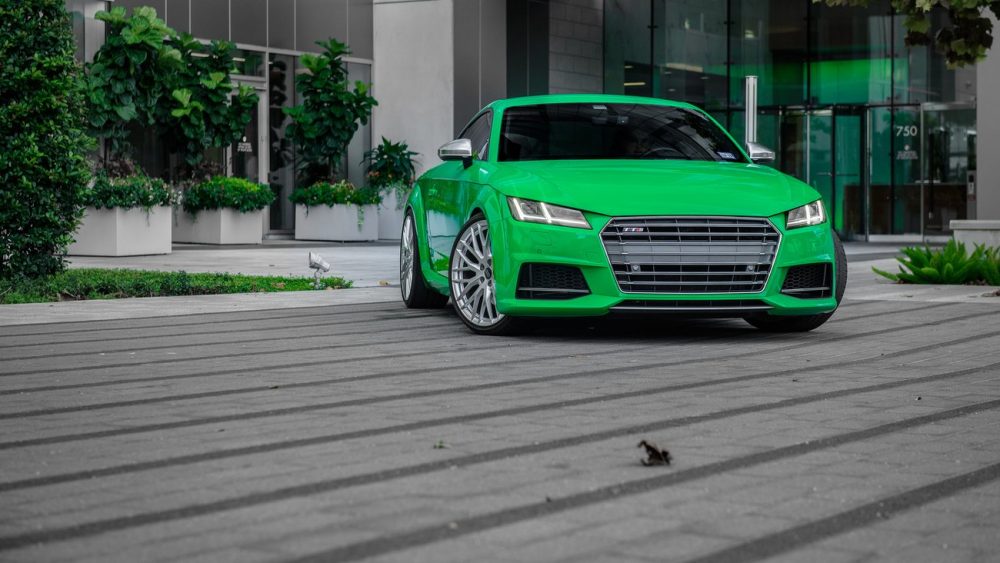 The Audi TT is dead. Following the 2019 model year, Audi is pulling the plug sporty coupe because well, no one is buying it. After launching the third generation in 2016, sales were down almost 45% in 2018, and word is that 2019 isn't looking much better. The world wants SUVs and automakers are listening. I don't think it has anything to do with the actual car, because the MK3 TT is downright brilliant. The interior with the Audi virtual cockpit is changing the game for every auto marker by putting all the infotainment directly in the gauge cluster to free up the valuable dashboard space. This was even more important in the TT because of it's size and small cockpit, so even going a step further by putting the climate control dials directly in the middle of the vents was genius. Add in the fact that you can buy a TT RS to run with super cars, and there isn't much to complain about. As long as you don't have much stuff, of course.
Today's car, a 2016 TT S up for sale in Houston, Texas, was reportedly ordered by an Audi executive in Michigan. Naturally, when you have access to special treatment and know money isn't really an obstacle, you do things like order it in Viper Green and add a bunch of options that suddenly pushes the sticker price north of $60,000. Thankfully for all of us, niche German cars depreciate faster than you can imagine, and you can buy it for a 35% discount.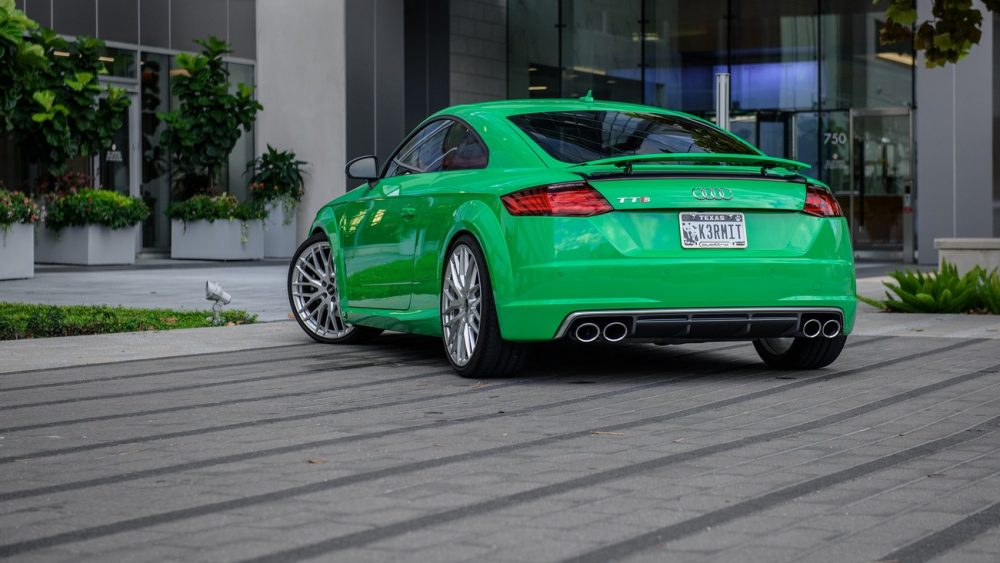 Year: 2016
Model: TTS
VIN: N/A
Engine: 2.0 liter turbocharged inline-4
Transmission: 6-speed dual-clutch DSG automatic
Mileage: 16,750 mi
Price: $41,499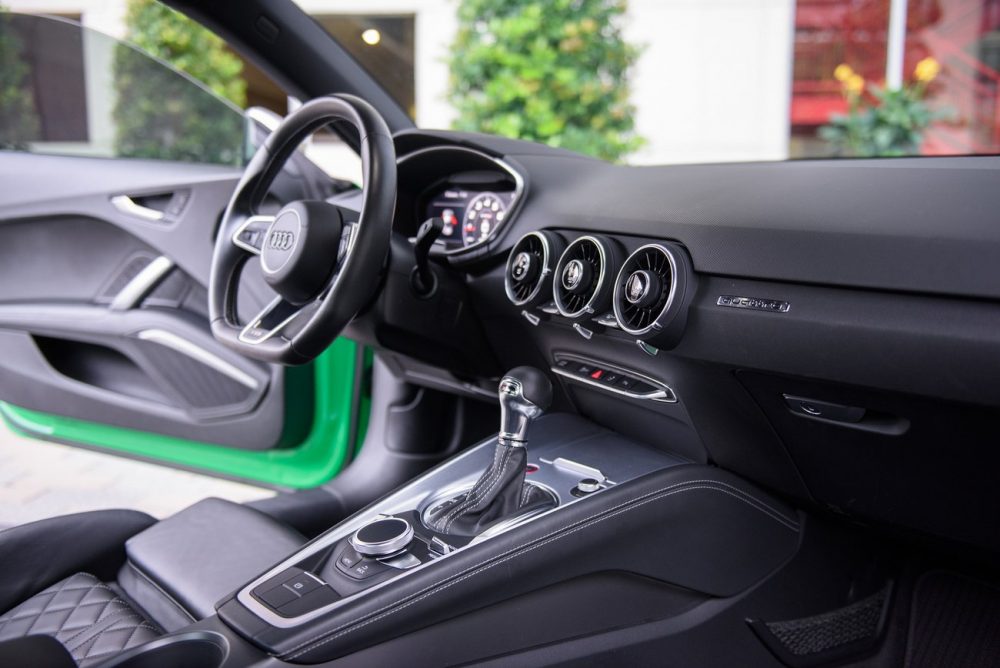 For sale is our exceptionally rare and pampered, heavily optioned, Porsche Viper Green 2016 Audi TTS. This car is the epitome of fun around town, and I promise you'll never lose it in a crowded parking lot. Porsche guys may correct the details, but I believe its special color is homage to the early 1970s 2.8 911 RSRs, and by the info I've received, it is 1 of 5 Viper green TTSs in North America. The first owner was an Audi exec living in Auburn Hills whom worked in downtown Detroit. The car was spec'd and given to him as a company vehicle, and he used it as a leisure fair weather car until they gave him his new flavor of the week (presumably the upcoming–at the time–RS5). We are the second owners, and bought Kermit with close to 6k miles on the clock. The car was as new when we received it, and has remained that way in our possession. We own a few vehicles and are the kind of obsessive OCD owners that we ourselves try to seek out when purchasing second hand. The car is treated with respect, garaged, and detailed regularly by me personally (foam canon, 2 bucket w/ grit guard, blow air dried, leather treament, etc, you know the drill). No accidents, no paintwork, no stories.

When we purchased the car initially we painstakingly went back 'n forth between this, and a 981 Cayman S. In the end, we settled on the TTS because of its lean towards practicality, interior design language and tech, and a powertrain more suited for around town blasts. It is nice to have back seats for that once-in-a-blue-moon extra passenger (and tons of cargo capacity with the seats folded), the modern and minimalist interior is just perfect–with Audi's Virtual Cockpit being both beautiful and intuitive, and the torque monster 2.0 with the new IS38 hairdrier makes for stupid fun stoplight to stoplight blasts. Boost comes on hard in lower gears and the Quattro makes sure there is no drama, just forward progress. Setting off from a stoplight on launch control while the DSG backfires and crackles its wide open upshifts elicits the kind of giggles that validate discretionary spend on bright green pocket rockets. I have played around with the Dragy GPS timer and the car is GPS confirmed at 3.5 sec to 60 (at over 1g peak accel), and 11.9 in the quarter mile. The car is blisteringly quick. I will close by saying–and before the Porsche purists fall off their rocker–we've owned a 987.2 S in the past, and it is undoubtedly the sharper car dynamically; but, this makes for the better daily driver in our opinion.

2016 Audi TTS
2.0T Quattro
S-Tronic
16,750 Miles

MSRP: $62,500

Options:
Audi Exclusive color
Technology Package
Audi MMI Nav
Audi Connect Online
Audi Side Assist
Auto dimming power folding mirrors
Parking system plus + rear view cam
20″ Wheel Package
Bang & Olufsen sound
Fine Nappa Leather w/ Diamond & S Embossing
Audi All weather mats
Audi First Aid Kit

Car is still under the full balance of the OEM bumper-to-bumper and powertrain warranties until February 2021, or 50k miles. The car has completed its 10k mile service at Audi Central in Houston, TX, and has always been serviced at the dealer. All modifications were performed by E1 Motorsports in Houston, TX. Feel free to call either to inquire about vehicle history and maintenance–both know the car very well as 'Kermit'. If you're wondering how the car maintains warranty with the APR tuning its because (1) The service advisor is a personal friend, (2) I've flashed the car back to stock during any service/warranty work to ensure there are NO TD1 flags on the vehicle's ECUs. Thus, the car maintains its full warranty coverage, and will continue do so if you follow the same logic. Speaking of modifications, here are the personal touches we've added;

APR Stage 1 (93 Octane) Tune – $799
370 HP / 383 TQ
APR DQ250 DSG Tune – $699

-Suntek PPF Ultra (clear-bra) – $1350
Front Bumper
Headlights
Hood
Front Fenders
Sidemarkers
-Amber front sidemarkers removed and color matched Viper green – $150

-Color Correction & Ceramic Coating by Active Auto Detailing – $700
Decon wash (iron-x)
Clay bar
3 Stage correction
IGL Coatings – Kenzo (3 coats)
-H&R Springs & Install – $575

-Front & Rear T6061 Spacers & Extended lug studs – $275
15mm front
20mm rear
Total in Modifications: $4,550

The car's condition is, as pictured, near mint. I believe there is a scuff underneath the RF front bumper edge, there are some scuffs from entry on the plastic side sills, there is 1 tiny rock sized tear in the clear bra on the hood (clear bra did its job, no paint damage), and the tires are around 40% life so they will need to be replaced in the coming year. Overall, the car needs nothing but a driver. Priced to sell at $44,500. Thank you for viewing and please shoot me an email to alexkorovin01@gmail.com with any inquires.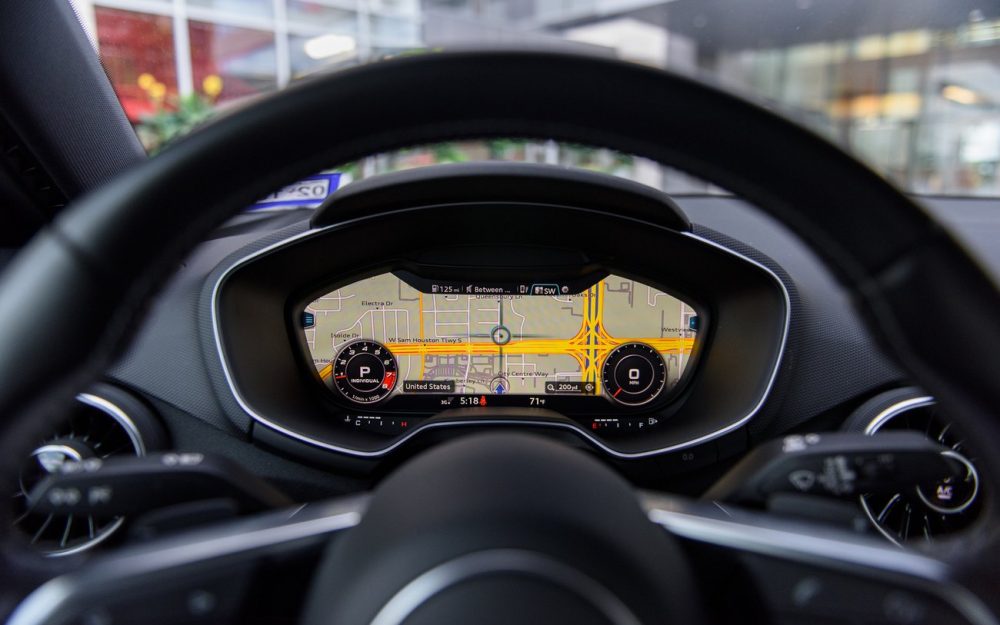 If you are looking for something different that is basically the full package, it is tough to argue with this car. Everyone is buying M2s and M3s, while you can buy a great car that most people forgot even exists anymore. This car has no-brainer APR Stage 1 tune that bumps horsepower to 370 and torque to 383. I remember the days when I had to do a turbo swap on my B5 1.8t to make 210 horsepower and that felt fast. Now that Audi is basically making rocket ships out of the 2.0 TFSI engine, getting near 400 horsepower with a tune and a couple bolt-ons can be done in weekend. This car has some other little nice touches like H&R springs and spacers that makes it sit just right. I'm not positive, but I have a strong suspicion this is the same TTS Carter looked at back in 2017. With only a few more miles and more mods, it seems nearly as pristine if it is the same car.
The asking price $41,500 is a little above market, but you could of guessed that given the color. However, I don't think anyone is willingly going to pay a premium for it. This isn't exactly a 997.1 GT3 RS in green where people are paying tens of thousands over comparable cars in other colors. I'd be just as happy with a white over red car for thousands less and enjoy a wider re-sale audience when time comes to sell it.
– Andrew