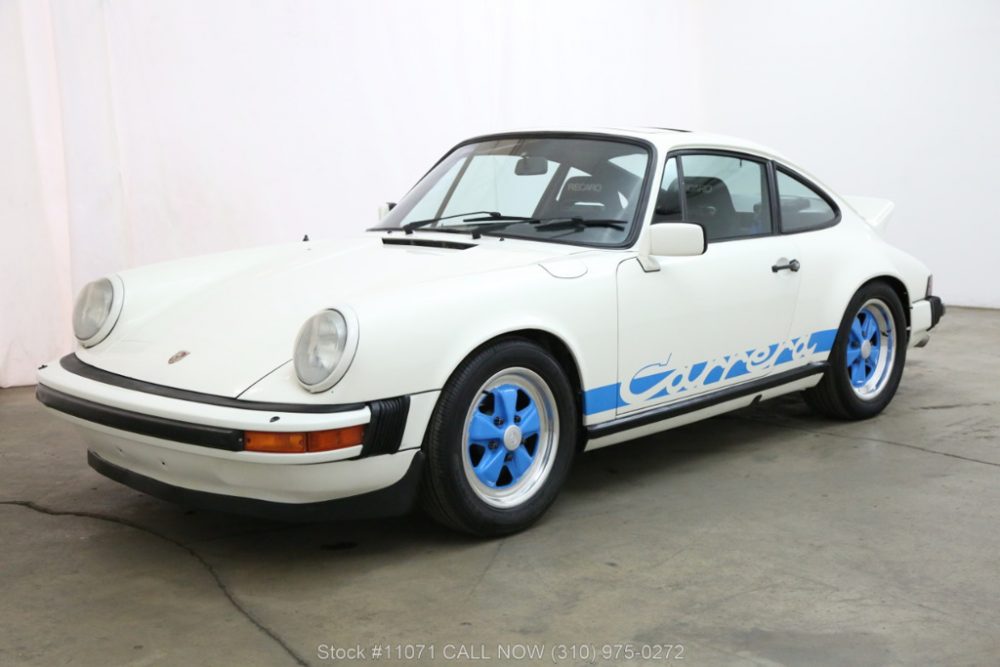 Do you want to own a 1973 Carrera RS but can't swing the purchase price of $600,000? Well, I might have a solution to you. This 1982 Porsche 911SC has the same cool blue wheels, Carrera script, and duck tail deck lid. Thats about it really. In fact, that '73 RS and this '82 SC aren't even the same body. Those cars were longhoods, and this SC naturally is an impact bumper. But still, blue wheels, Carrera script, and duck tail! This car even has blue seatbelts! Now before you get ready to call me crazy down in the comment section, what if I told you this car was $570,000 cheaper than the RS?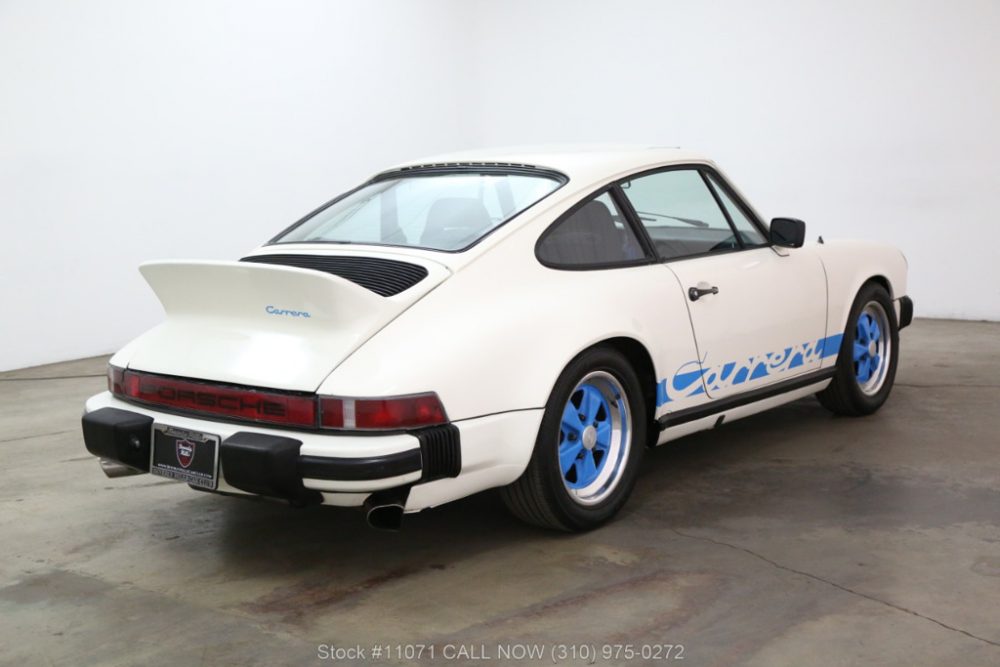 Year: 1982
Model: 911SC
VIN: N/A
Engine: 3.0 liter flat-6
Transmission: 5-speed manual
Mileage: N/A mi
Price: $29,950 Buy It Now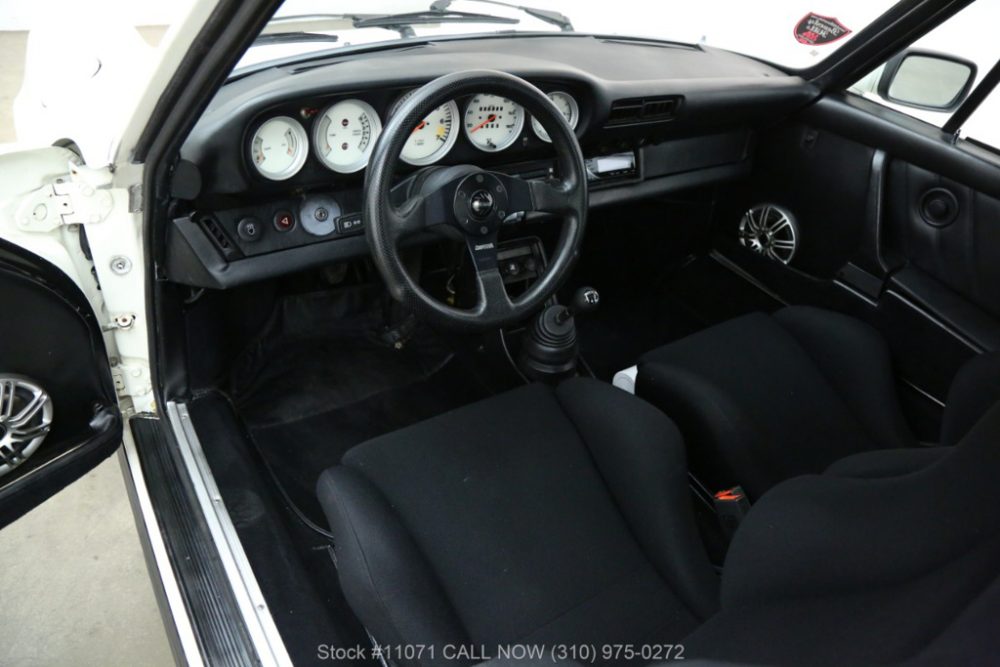 1982 Porsche 911SC Coupe This 1982 Porsche 911SC Coupe with matching numbers is available in white with a blue Carrera script and with a black interior. It comes equipped with a manual transmission, air conditioning, MOMO steering wheel, Recaro bucket seats, power windows, Fuchs wheels and includes the spare tire. This is a very presentable car which is mechanically sound. For $29,950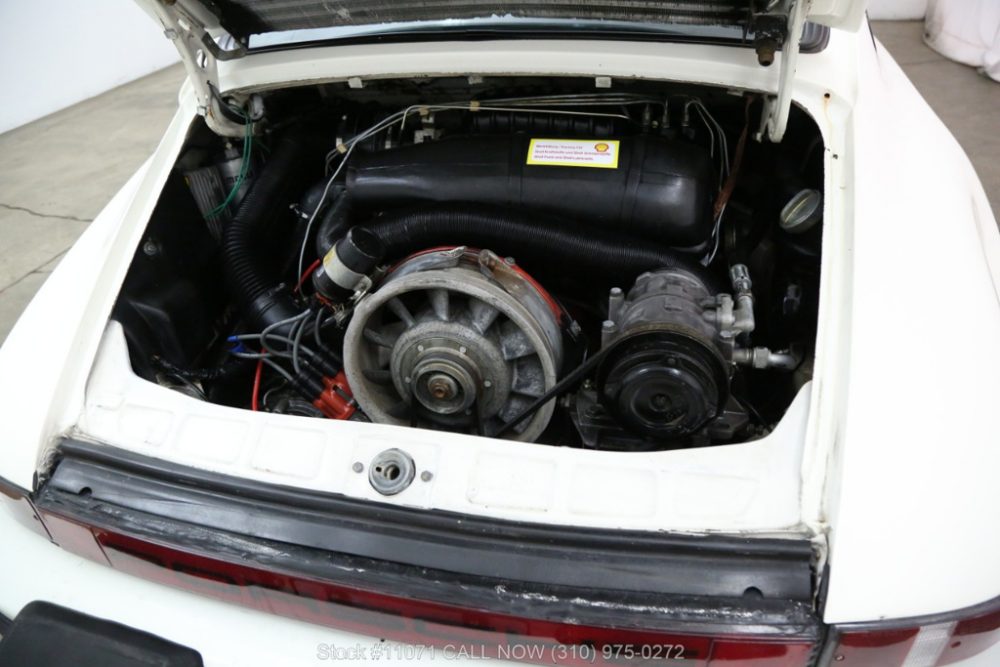 It's pretty well known know if you want an entry-level aircooled 911, the early 1980s SC is the way to go. $35,000 can buy you a decent example with some miles on it and even the less loved cars are under $30,000. Despite the car looking cool, I think I'd file this one under the "less loved" heading. Everything looked okay to start, but then I opened the deck lid and looks like some rough work around the center reflector like to say the least. There should be a nice row of stickers there and the seal on the reflector looks like a row of goop and a shaky finger was applied. Inside, the original seats have been replaced by some generic Recaros and some god awful aftermarket speakers have found a home in the doors. The gauges have been changed to white, and the seat belts are no blue, but clearly not the same color as the exterior accents. The mileage? Who knows.
The good news is that this car is $30,000. As long as the engine is healthy, I think you could probably do a lot worse. You could strip that interior out and put some RS-style door panels on there, some different seats, and a Clubsport steering wheel, and have a fun little 911. This could be a project for someone to learn the world of aircooled 911s with stuff like why regular parts are 5 times the price of other cars and how an engine rebuild is $12,000.
– Andrew