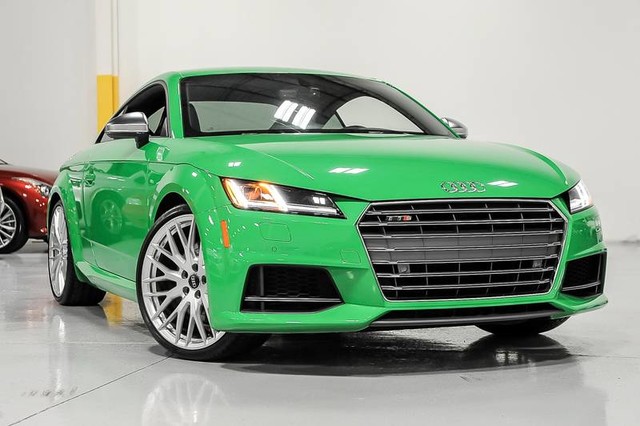 Want to feel very special, drive a great sports car and stand apart from the crowd but don't have a million dollars for a Porsche 911?
No problem. I have the solution.
Sure, you could do what I suggested a few weeks ago and buy the 'affordable' and 'useable' supercar – Audi's R8. With 600 plus horsepower from a screaming V10 and "arrest me now, I broke the speed limit the moment I turned the key" looks, you're sure to draw attention and smiles. But even though relative to the used 911 market these cars are bargains, you're saying 'Come on, Carter – they're still $170,000'. And you're right – for most, they're only affordable if you would consider them a primary residence rather than a weekend warrior.
So if you need to actually commute, what about Audi's TTS? Okay, it's not the 400 horsepower TT RS – I get it. But it retains the walk-on-water MQB platform and pairs it with the Golf R drivetrain – good for 292 horsepower and 280 lb.ft of torque driving all four wheels. Paired with the S-Tronic DSG dual-clutch, you're capable of blitzing 60 mph in 4.6 seconds yet still this car returns 27 mpg on the highway. Unlike the R8, it's also got rear seats (albeit quite small) and a hatchback that doesn't contain a V10. While that's disappointing when showing off to your friends, the reality is that occasionally you need to carry something larger than your ego.
But though it lacks the headline-grabbing figures and cross-marque instantly recognizable alpha-numeric nomenclature of its more famous siblings, the TTS fails to disappoint with performance and incorporates all the cutting-edge technology, including the mega-cool virtual dashboard. You can also spec it out in a bunch of really cool colors, such as the Vegas Yellow I looked at on the R8s. But this particular one, as you've seen, is a bit extra special, having been special ordered in Viper Green: