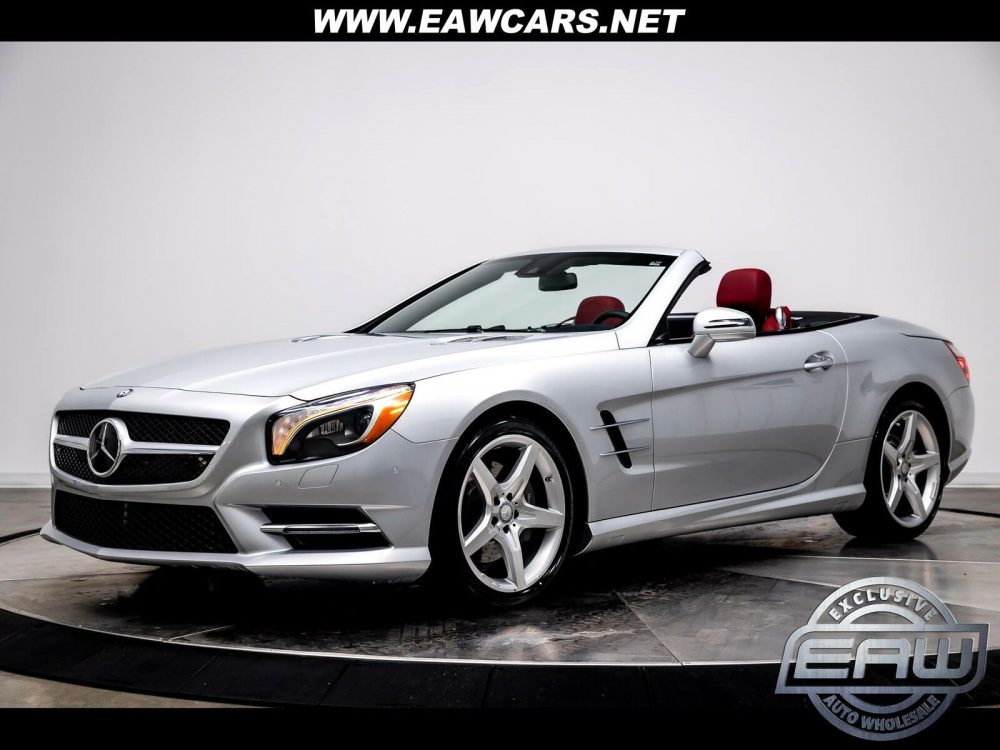 Today I wanted to look at a 2016 Mercedes-Benz … SL400? Yes, that is a thing. Back in 2015, Mercedes-Benz introduced the SL400 with a 329 horsepower 3.0L twin-turbo V6 paired with a the 722.9 seven-speed automatic. The whole reason for this is that the base price was $85,000, which meant it was $23,000 less than the SL550. For legacy SL buyers, that is a big deal. You still get your SL with all the toys, but save a bunch of money if you don't ever use 430 horsepower. This was true in a lot of households as these cars are used as Sunday cruisers and rarely get full throttle. A win-win for both Mercedes and buyers as more cars were sold and buyers save a little bit of coin. Now five years later, these could be a bargain, right?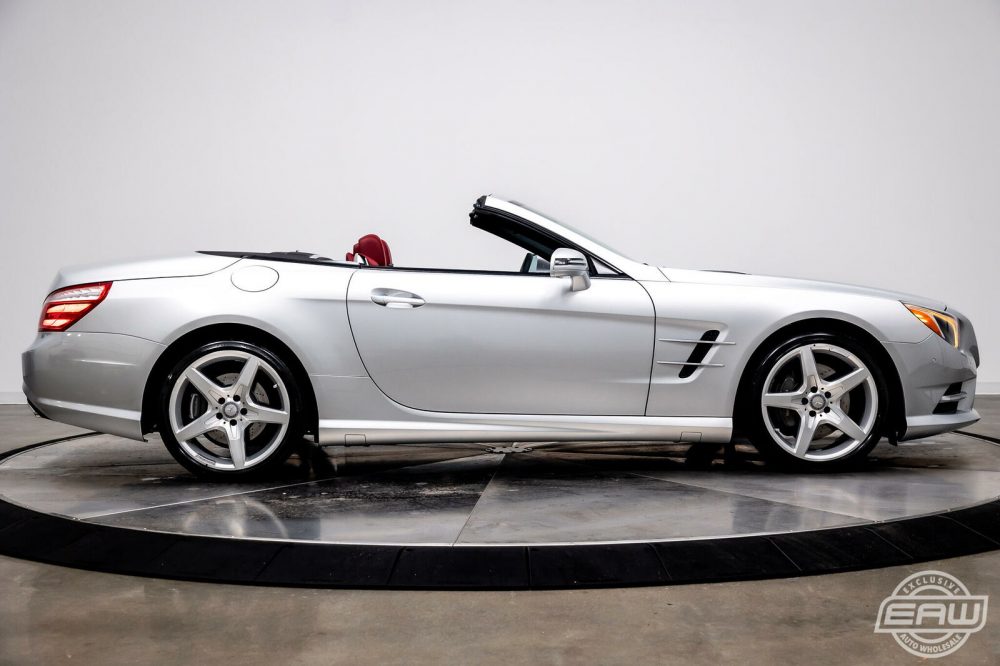 Year: 2016
VIN: WDDJK6FA7GF038081
Model: SL400
Engine: 3.0 liter twin-turbocharged V6
Transmission: 7-speed automatic
Mileage: 17,871 mi
Location: Pelham, Alabama
Price: $54,997 Buy It Now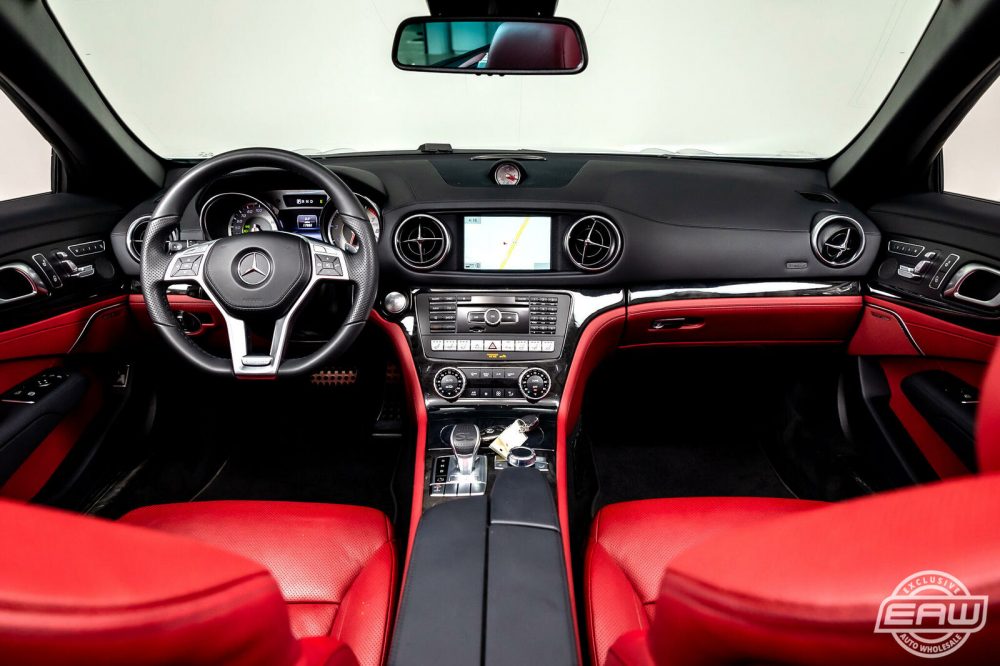 CLEAN CARFAX, 1 OWNER, 2016 MERCEDES-BENZ SL400 HARDTOP CONVERTIBLE, HEATED COOLED & MASSAGING SEATS, NAVIGATION, BACKUP CAMERA, NECK HEATER, POWER LEATHER SEATING, HARMAN/KARDON PREMIUM SOUND, BOTH KEYS & BOOKS. Visit Exclusive Auto Wholesale online at to see more pictures of this vehicle. You can also type in or call us at 866-276-7488 today to schedule your test drive.PLEASE ASK US ABOUT OUR EXTENDED WARRANTIES WE OFFER. THEY VARY DEPENDING ON THE CAR. WE HAVE SOME GREAT PRODUCTS THAT KEEP YOU COVERED & GIVE YOU PEACE OF MIND. WE ALSO HAVE SOME GREAT FINANCING OPTIONS TO MAKE THINGS EASY FOR OUR CLIENTS. WE NOT ONLY WANT TO SELL YOU A CAR WE WANT TO PROVIDE YOU WITH AN EXPERIENCE LIKE YOU'VE NEVER HAD BEFORE WHEN BUYING A CAR. WE WANT YOU TO NEVER FORGET US & WE WILL WORK VERY HARD TO EARN YOUR BUSINESS & TREAT YOU WITH RESPECT. WE ARE FULL DISCLOSURE & PRIDE OURSELVES IN DESCRIPTIONS AS OUR BUYERS ARE OFTEN OUT OF STATE OR BUYING ONLINE & ARE RELYING ON US TO DESCRIBE THE CARS ACCURATELY TO GIVE THEM THE CONFIDENCE THEY NEED TO BUY CARS FROM US BASED ON THE PICTURES WE PROVIDE & THE DESCRIPTIONS WE WRITE. WE ARE NOT PERFECT WE ARE GONNA MISS SOMETHING MINOR HERE & THERE BUT WE FOCUS ON BEING 100% PRECISE & ACCURATE. WE ARE LOOKING FOR LIFE LONG RELATIONSHIPS TO BE BIRTHED FROM EACH & EVERY SINGLE CAR DEAL. WERE JUST A FEW NORMAL LAID BACK GUYS WHO GET PAID TO DO WHAT WE LOVE BUY & SELL CARS OVER THE INTERNET. AND WE GET TO PLAY WITH SOME REALLY COOL TOYS WHILE DOING IT!! ALL TRANSACTIONS ARE SUBJECT TO A $499.00 DOC FEE PLUS TAX & TITLE TRADE INS ARE WELCOMED. WE LOOK FORWARD TO MEETING YOU & WE ARE BEYOND BLESSED TO HAVE THE OPPORTUNITY BY HELPING YOU GET THE CAR OF YOU'VE BEEN DREAMING OF!!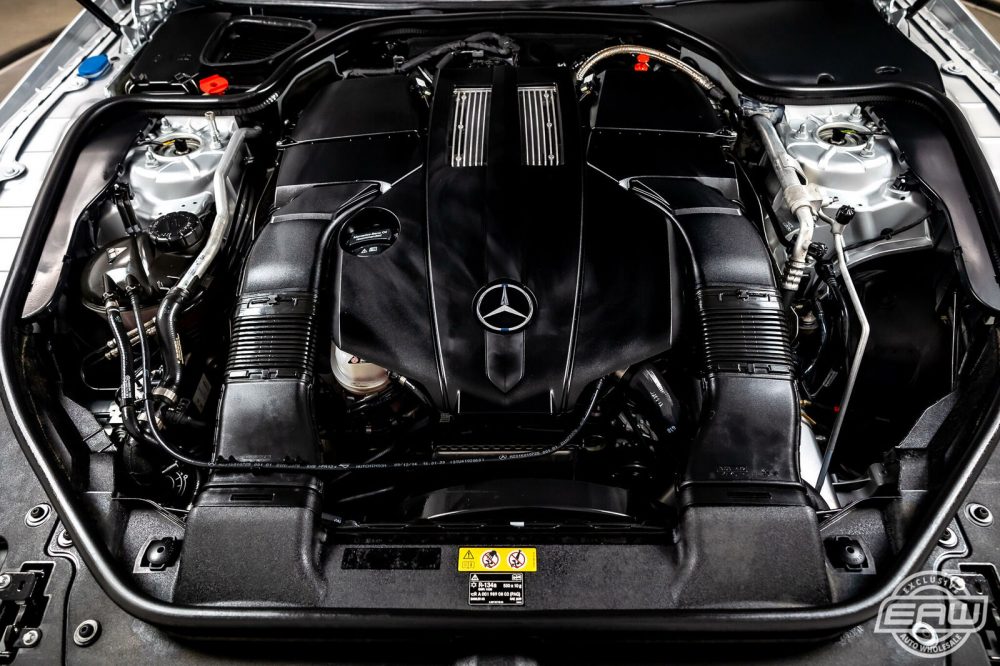 To me, these pre-facelift R231s were always a bit odd when it comes to the proportions. It looks like a bloated car with a tiny side profile and wheels that were maybe too small. Inside, I felt like they mailed it in with some of the parts bin stuff, especially the steering wheel from the E-Class that you basically see on everything. If you just want a pure soft cruiser, this is probably not a bad call, but they are still rather expensive.
This example with 18,000 miles still checks-in at $55,000. That seems very much not worth it to me given it is just the twin-turbo V6 and the forgettable styling. The sad thing is, I don't think these will ever reach "cheap" status like the R230 is currently doing. Yes, these have a bunch more to drop, but I doubt you'll be able to ever grab one for $15,000. Either way, an interesting example and thanks to Mercedes for even offering it.
– Andrew