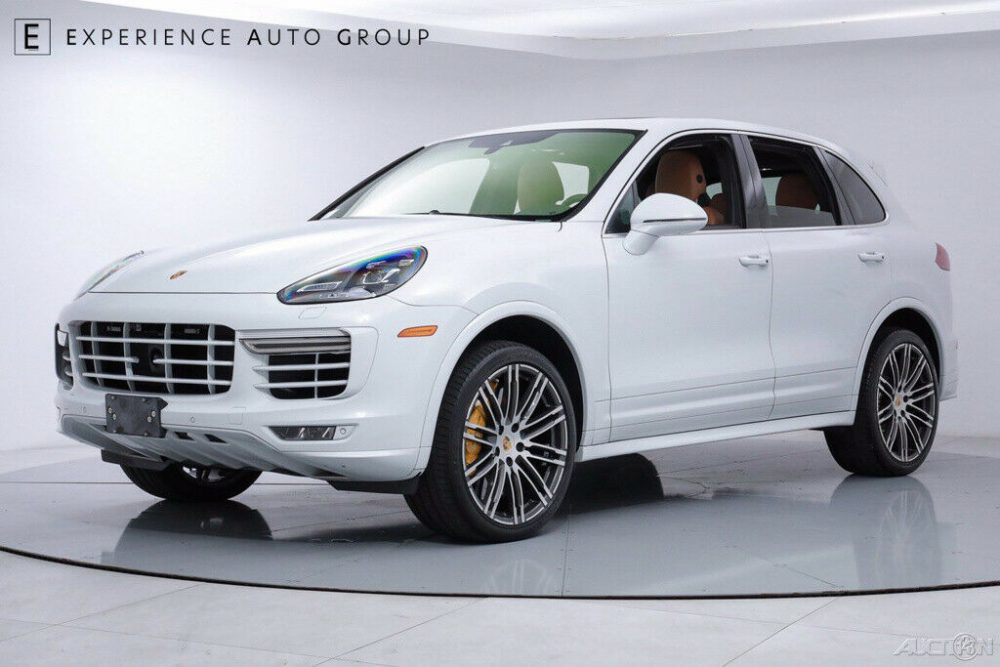 Say what you want about the Porsche Cayenne, but without its emergence in the early-2000s, there would be no special Porsche cars that we all enjoy. The easy-to-produce SUVs that platform share with the other VWAG SUVs was not only easy to scale, but saved a ton of labor costs as the majority of it was built at the Volkswagen Bratislava Plant in the Slovak Republic, rather than in Germany that is just used for final assembly. Because of this, Porsche now had the cash to dump into RS cars, Speedsters, and other fun things that Porsche really weren't forced to build. Just to put it into perspective, Porsche sells as many Cayennes as they do 911s, 718s, Taycans, and Panameras combined. The Macan? Same numbers. So the next time you see a 2006 Cayenne Turbo chugging around with a blown out suspension and blue smoke pouring our the tailpipes, give it a little thanks for funding the 997 GT3 RS 4.0s that exist because of it.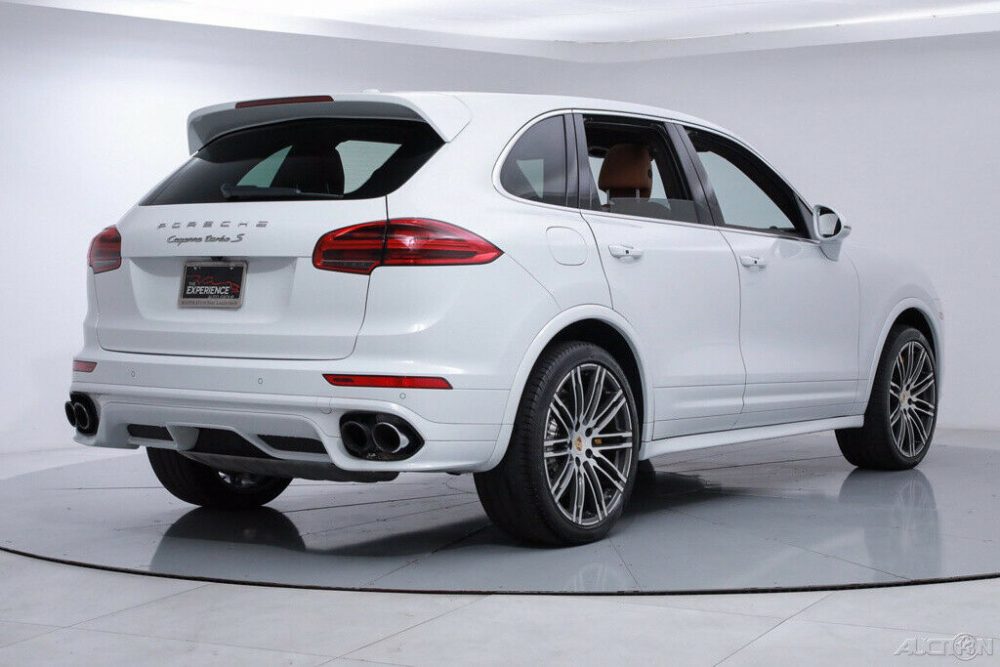 Year: 2016
VIN: WP1AC2A22GLA86832
Model: Cayenne Turbo S
Engine: 4.8 liter twin-turbocharged V8
Transmission: 8-speed automatic
Mileage: 43,580 mi
Location: Fort Lauderdale, Florida
Price: $72,900 Buy It Now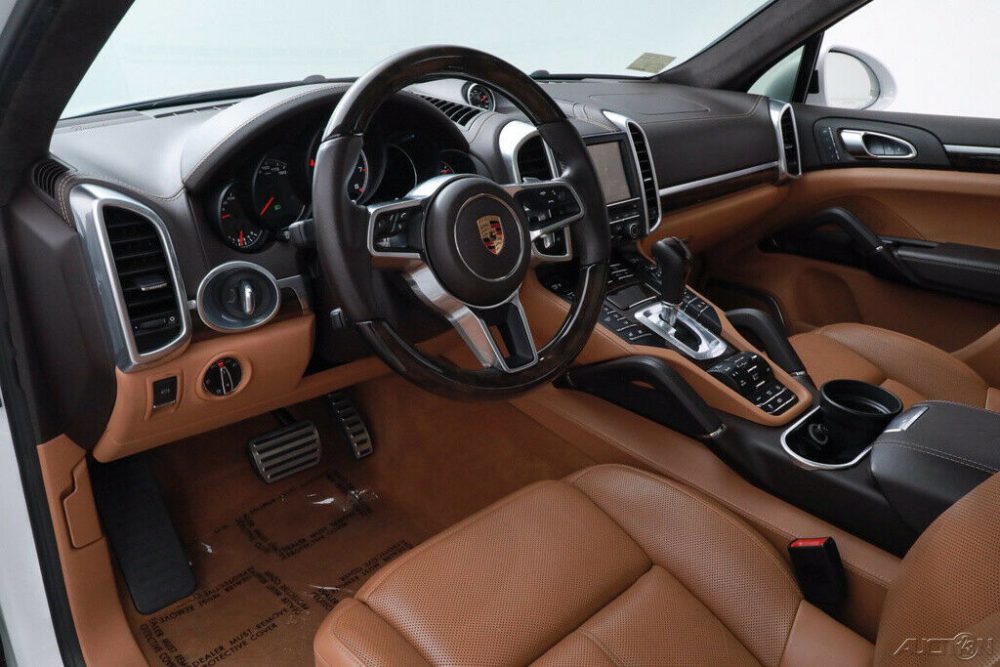 Porsche Cayenne Turbo S

– SPORTDESIGN – BURMESTER AUDIO – PREMIUM PLUS – SPORT EXHAUST – ADAPTIVE CRUISE – NATURAL LEATHER – $184,720 MSRP –

Ferrari Maserati Alfa Romeo of Fort Lauderdale is delighted to present this gorgeous Porsche Cayenne Turbo S. Finished in Carrara White Metallic over Cognac and Espresso Natural Leather, the Cayenne Turbo S has been carefully driven by ONE previous owner. Expertly maintained by authorized Porsche dealers, it is in superb condition from top to bottom.

This Cayenne Turbo S has been specified with:
– SportDesign Package with Side Skirts ($5,095)
– Burmester High-End Surround Sound System ($3,990)
– Premium Package Plus ($3,240)
– Sport Exhaust System ($3,210)
– Adaptive Cruise Control with Porsche Active Safe ($2,300)
– Natural Leather Interior ($1,650)
– Air Intake Grilles Painted ($990)
– Soft Close Doors ($770)
– Exterior Mirrors Painted ($655)
– Seatbelts in Espresso ($650)
– Heated Windshield ($490)
– Center Console Armrest with Model Logo ($450)
– Heated Multifunction Sport Steering Wheel in Dark Walnut ($365)
– Online Services ($210)
– Fuel Cap with Aluminum Look Finish ($160)
– Dark Walnut Interior Package
– 14-Way Power Seats with Memory Package
– 21-inch 911 Turbo Design Wheels
– Metallic Paint
– $184,720 MSRP

The extremely successful Porsche SUV combines tough off-roading capability with a powerful turbocharged V8 and sophisticated four-wheel-drive system. Porsche engineers inject sports car DNA to the Cayenne Turbo S and its on-road handling and acceleration are unmatched among SUVs. It is roomy, comfortable, and very fast. This Porsche SUV is for the driving enthusiast.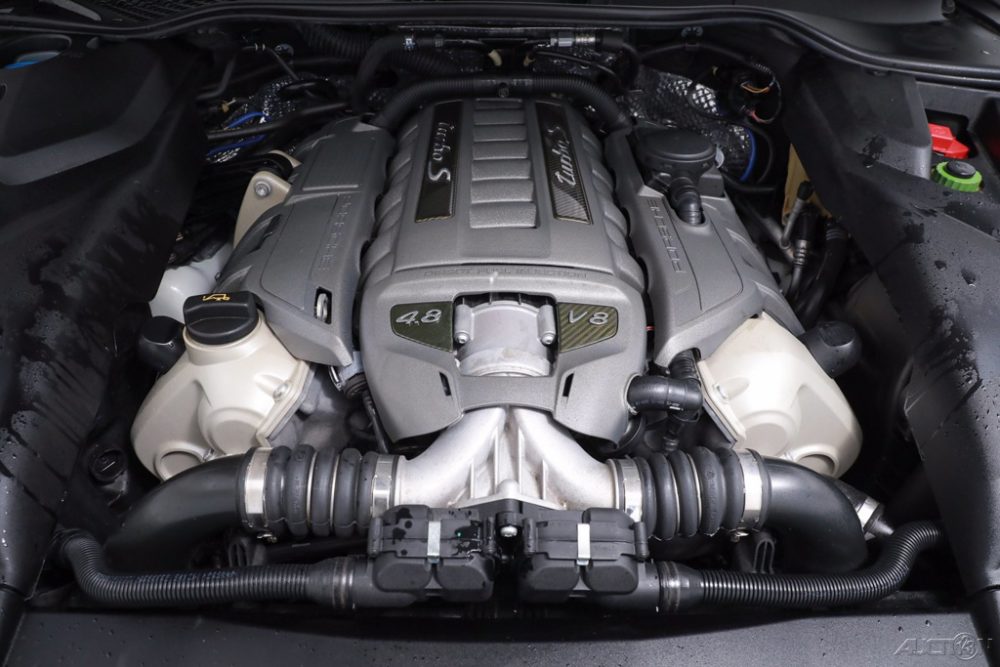 This 2016 Cayenne Turbo S is the king of hill for the Cayenne range. Base price was $158,295 (!) and somehow Porsche found a way to sell these, despite being more expensive a moderately optioned 2016 GT3. I know you can't haul two kids to soccer and the mall in the GT3, but still. $158,000 for a Cayenne? This example is even crazier given it was optioned out to $184,720. The party the sales staff must of thrown the day this one rolled off the lot was probably one for the ages. Now, five years later?
Today it's $73,000. This one was first sold outside of Chicago, which meant 8.75% in sales tax. Doing the quick math, the out the door price was a little over $201,000. Now subtract the current asking price, then divide that by 60 months. Your answer to how much money this vehicle lost on average in value every month, for 60 straight months, is $2,100. Not quite Maybach territory, but impressive. I guess the question is will it keep falling in value at this rate. If it does, anyone who finances this car for longer than a few years without a hefty down payment is in trouble. However, I do think it will slow a little. It for sure has more room to run, but I don't think it can keep falling into the category of the first generation Cayenne Turbos.
– Andrew