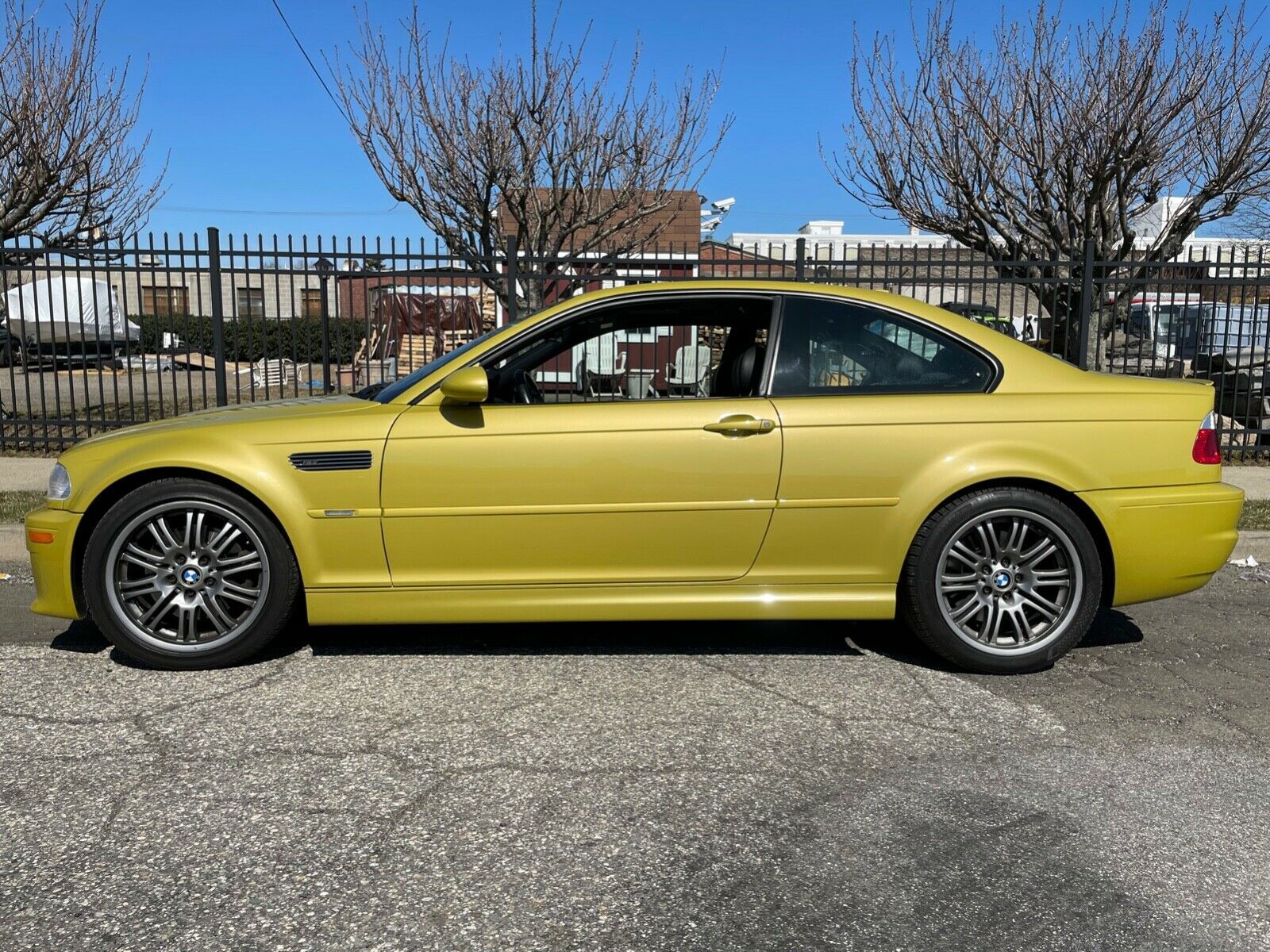 Phoenix Yellow Metallic could go down as the most polarizing color offered on an M3, ever. In fact, the only thing perhaps more hated than the color on this car (by some, it's worth noting) is the optional SMG transmission offered at a substantial premium (a $2,400 option) on the E46 M3. Spoiler alert, trigger warning, notice of action – what have you – today's duo of '04 M3 Coupes are BOTH Phoenix Yellow Metallic and BOTH have SMG sequential manual gearboxes. Hey, I like a bit of controversy! And, since I own one just like it, I feel like I'm probably better equipped to weigh in than…say….all of the internet armchair warriors.
As for the percentage of U.S. Coupes ordered in PYM: 514 were bought out of 26,202, meaning your chance of running across one when new was only about 2%. Most of those were early examples as well; the color was phased out of the color pallet before the end of production, and along with a bunch of LCI changes that means you're pretty unlikely to roll across a post-'03.5 in PYM. So let's take a look at this duo and see if either is a smart purchase: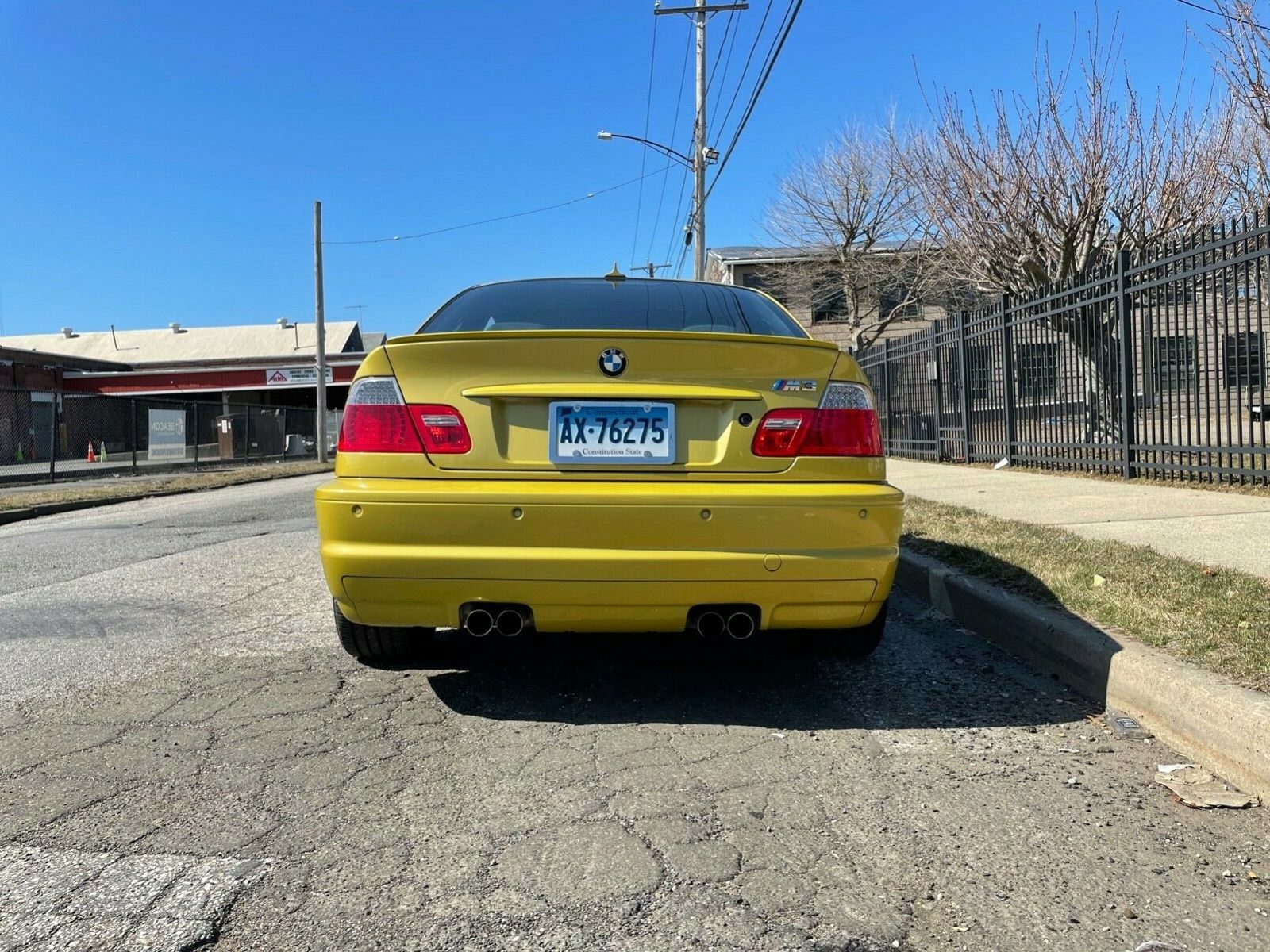 Year: 2004
Model: M3 Coupe
VIN: WBSBL93494PN57983
Engine: 3.2 liter inline-6
Transmission: 6-speed SMG sequential manual
Mileage: 110,500 mi
Location: Bridgeport, Connecticut
Price: No Reserve Auction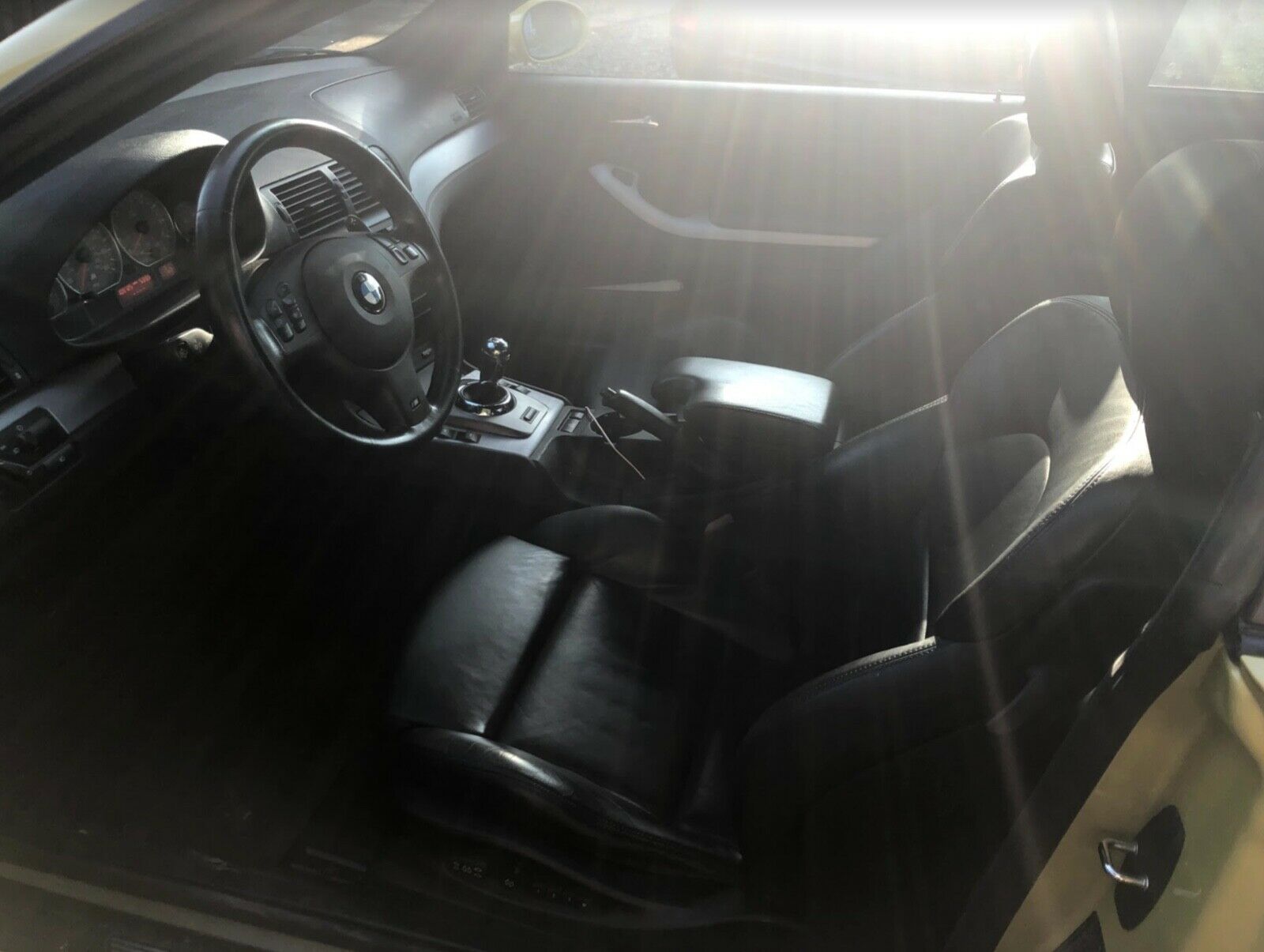 The following listing is for my E46 M3 in the rare and beautiful Phoenix Yellow. The car is originally from Texas and has lived in a garage it's entire life and it shows! Absolutely no rust, was just serviced at BMW of Westchester and was fitted with a brand new alternator. SMG pump has been replaced a few years ago. The car has a clean title, clean carfax. Walk through of exterior https://youtu.be/fg0ul9Pj9osInteriorhttps://youtu.be/lYe5FLyEKw4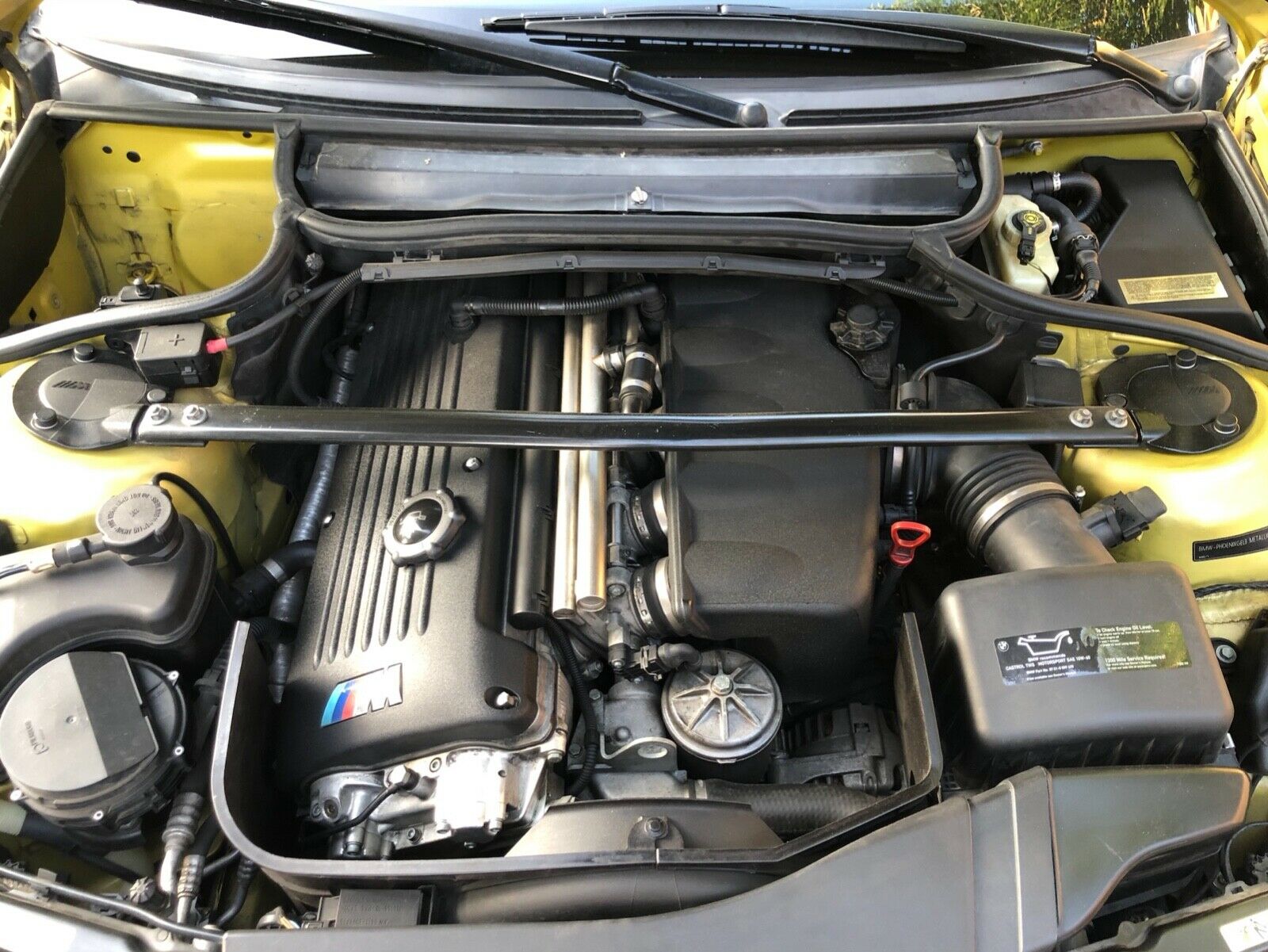 Okay, so let's start with the higher-mileage example of the two. This one has Nappa leather, which was an upgrade with the Premium Package that also gave you power front seats, automatic headlights, rain-sensing wipers, and a moonroof. This one has the brushed aluminum trim as well, which is really nice, along with xenon headlights, Park Distance Control (which can be annoying), and heated front seats. Aside from Harman/Kardon sound, it's just about the twin of how my car was ordered. Condition appears to be very good despite the 110,000+ miles, and importantly it's all stock. Plan on subframe reinforcement and a few other odds and ends, and this really looks like a nice pick up. So far, the auction sits at $17,000 bidding with a few days to go. I'd expect this car should hit close to or just over $20,000.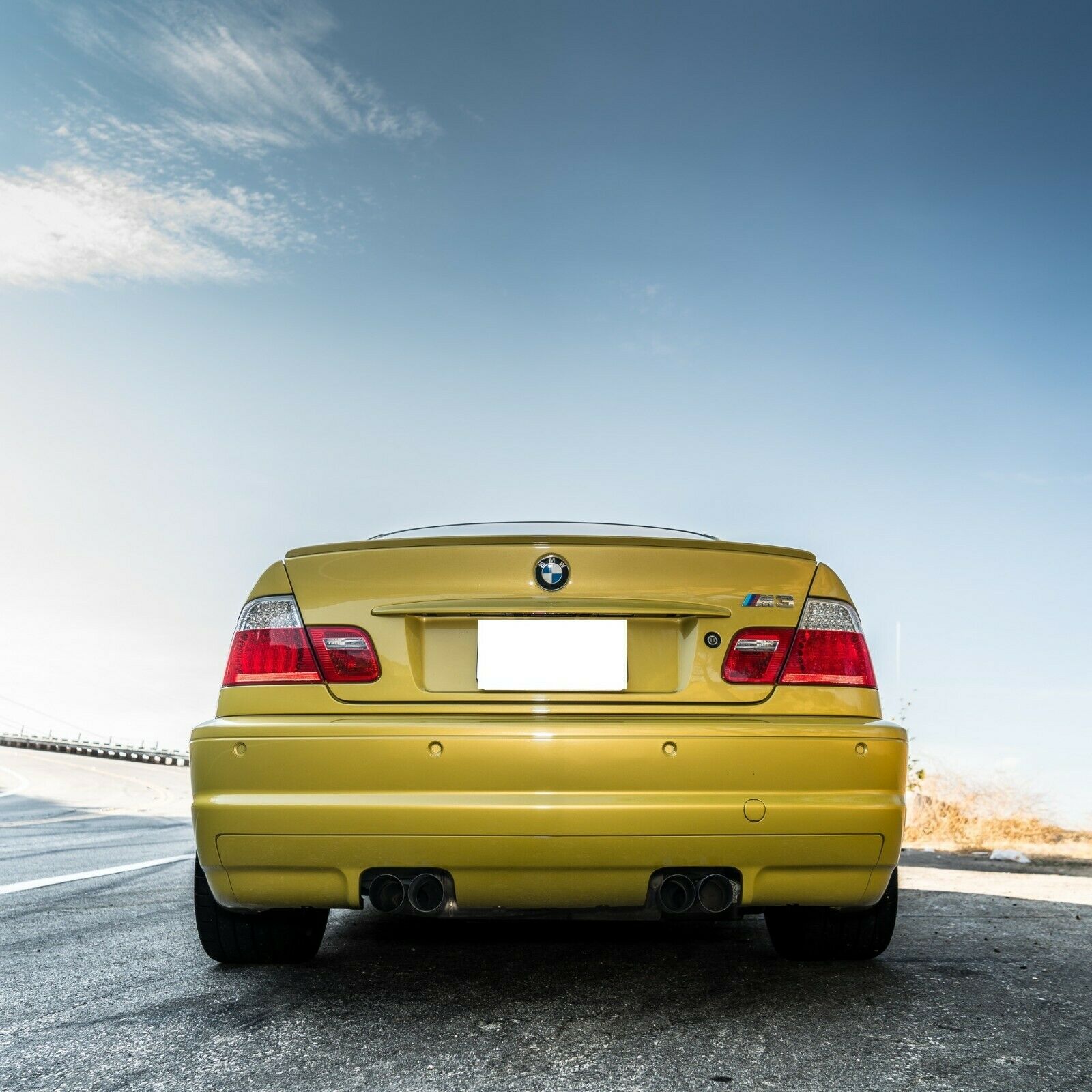 Year: 2004
Model: M3 Coupe
VIN: WBSBL93414PN59274
Engine: 3.2 liter inline-6
Transmission: 6-speed SMG sequential manual
Mileage: 98,500 mi
Location: Pasadena, California
Price: $28,000 Buy It Now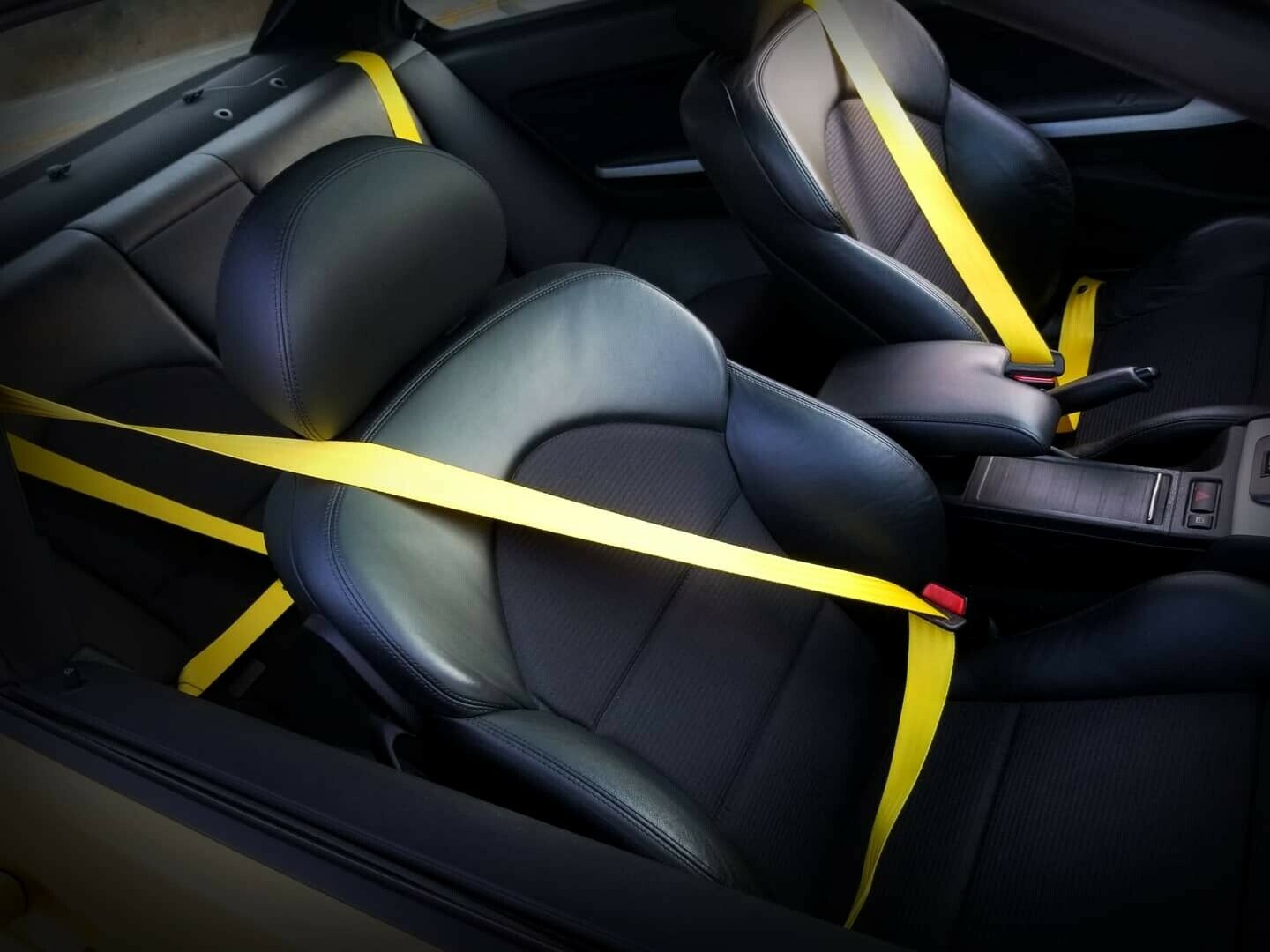 Immaculate condition, single owner 2004.5 Phoenix Yellow E46 M3 Coupe with SMG. Original sale documentation and maintenance available. Includes Bilstein PSS9 coilovers, TCKline stud conversion, Laser Interceptor jammer, Huper Optik ceramic tint, Xpel clear bra, Gaphix yellow seatbelts, Carbontastic Alcantara steering wheel.Extras include unused factory emergency space saver wheel, Weathershield HP car cover, Covercraft sunshade, OEM all-weather floor mats, and unused OEM M3 carpet floormats.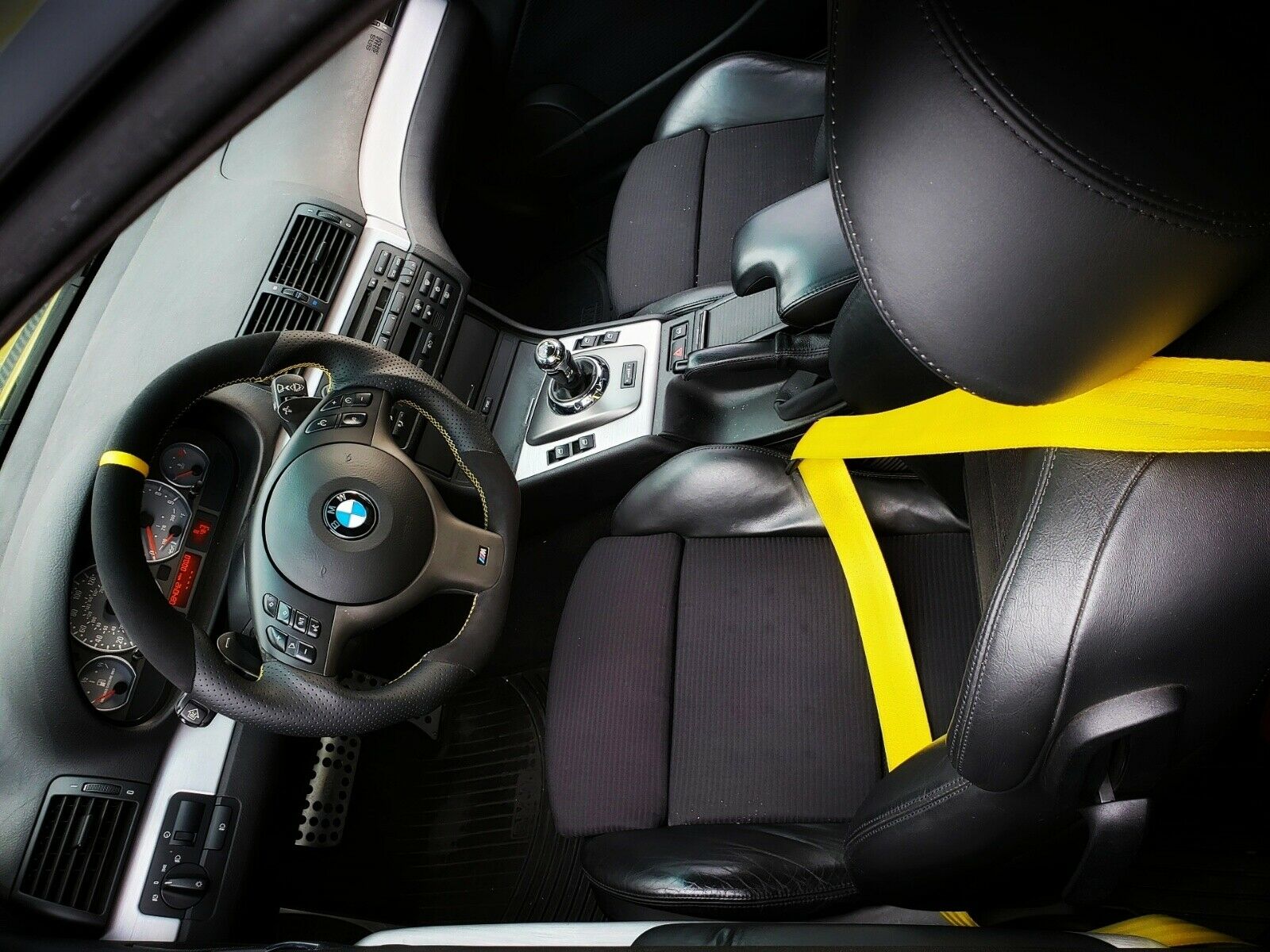 Remember what I said about stock? Well, this one isn't. It also is a very interesting order spec. The Premium Package was skipped here, but the bulk of the premium options were added in, including the moonroof, power-adjustable front seats, rain sensors, xenon headlights, and Park Distance Control. This one also has aluminum trim. So why forgo the Premium Package? It was ordered with partial cloth seats, which is pretty unusual to see on one of these cars. Also interesting is the original order of the Fuchs forged 19″ Style 67s. Nearly $1,800 new, they were a really expensive option! As I mentioned at the start, this one was modified with a bunch of bits including some big-dollar suspension mods, and generally it looks to be in good condition – though no maintenance is disclosed. It's got 12k less miles than the stock one, but the asking price is a lot higher.
Which is the one to have? It's hard to argue with the lower-dollar stock example here. It'll be more affordable, is in equal shape from what's shown, there's not a huge mileage gap, and it's effectively equally well equipped. Don't like the SMG? No problem, they're easy enough to covert to a true manual for not outrageous money. And look at the gap in value – a 30k mile SMG recently sold for about $30,000 on BaT, while an equal manual will cost you nearly double that amount. The SMG may be hated, but it's the smart way to get into a great car at a cut price.
-Carter