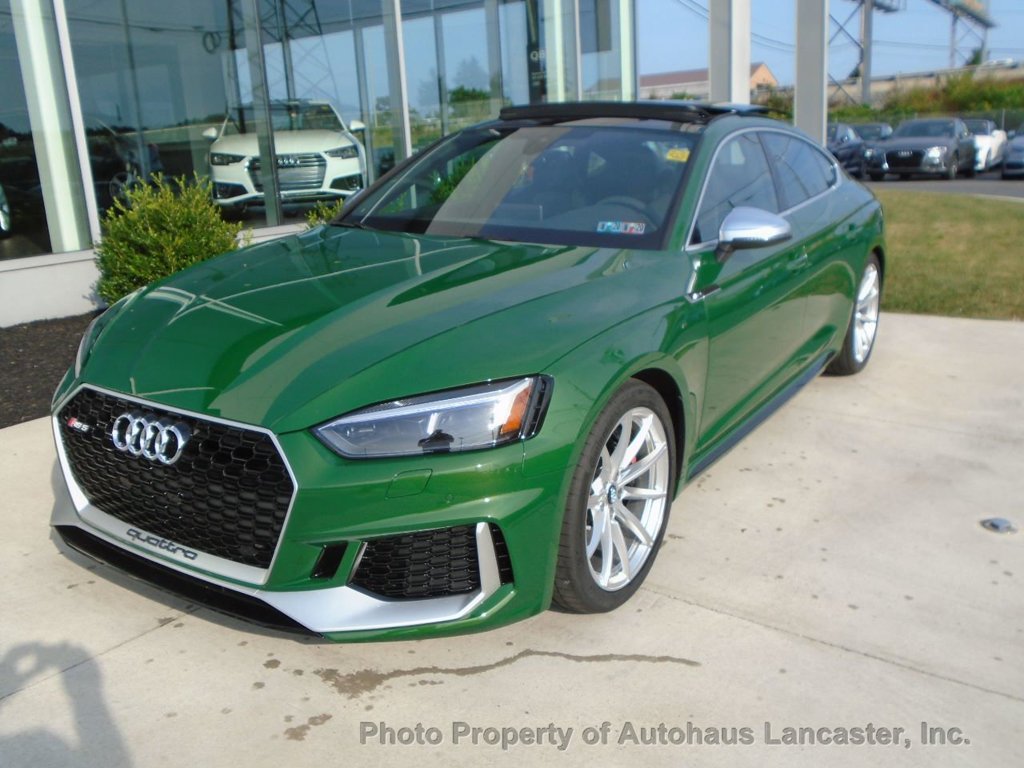 In case you hadn't noticed, I'm a huge Audi fan. Some Most consider this a huge flaw. But the company has emerged from fringe technology fighting to compete with the established giants in the 1980s to be the standard for interiors and, even in some cases, performance in a daily driver. And as a result, they've become incredibly popular. For some reason I can't fully identify, as they've become more popular I've become increasingly disenchanted with the brand. They all look broadly similar, they all are way too complicated, and they all are way out of my price range.
But once in a while one pops up that grabs my attention. I live by a port that delivers new Audis and Volkswagens, and ride my bike by the long rows of oh-so-boring white, grey, silver, silver-grey, off-white, black, black-grey, grey-black, and charcoal SUVs that pile into this country. But last year I caught sight of a green RS5. I never stop to look at these cars, but I stopped to look at that one. It was damn impressive, and I internally applauded the buyer who sat down and refused to buy a black car. On top of that, they refused to put black wheels on it, too.
Lo and behold, I found its four-door twin this week: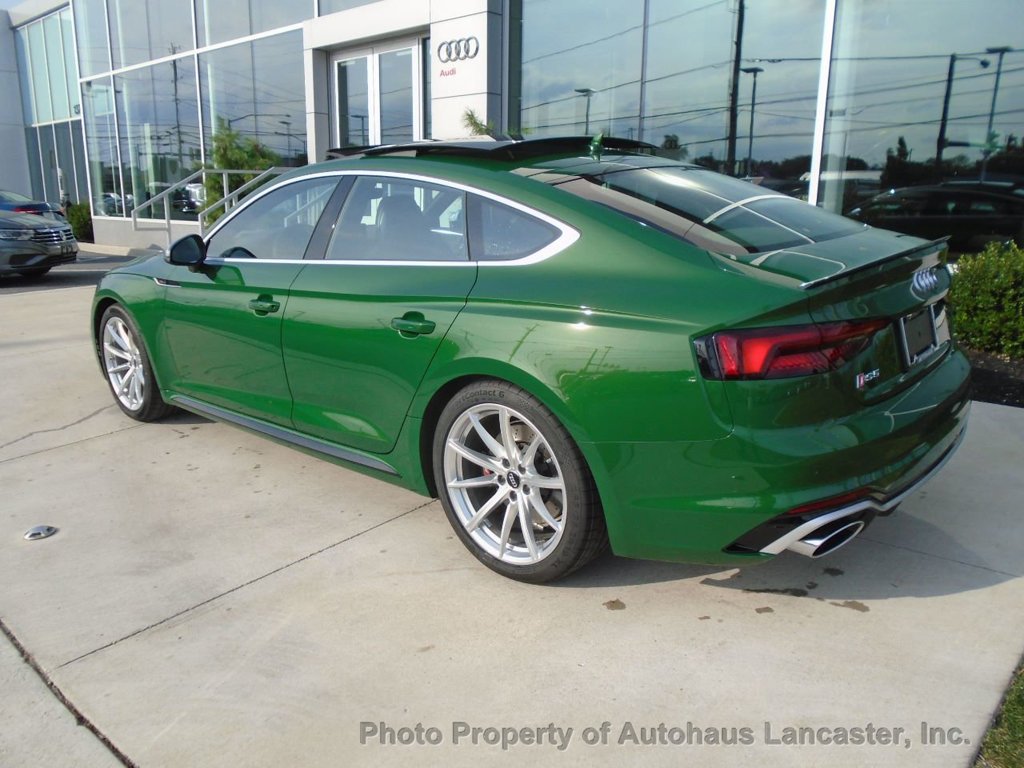 Year: 2019
Model: RS5 Sportback
VIN: WUABWCF56KA907265
Engine: 2.9 liter twin-turbocharged V6
Transmission: 8-speed automatic
Mileage: 0 mi
Location: Lancaster, Pennsylvania
Price: $76,740 Buy It Now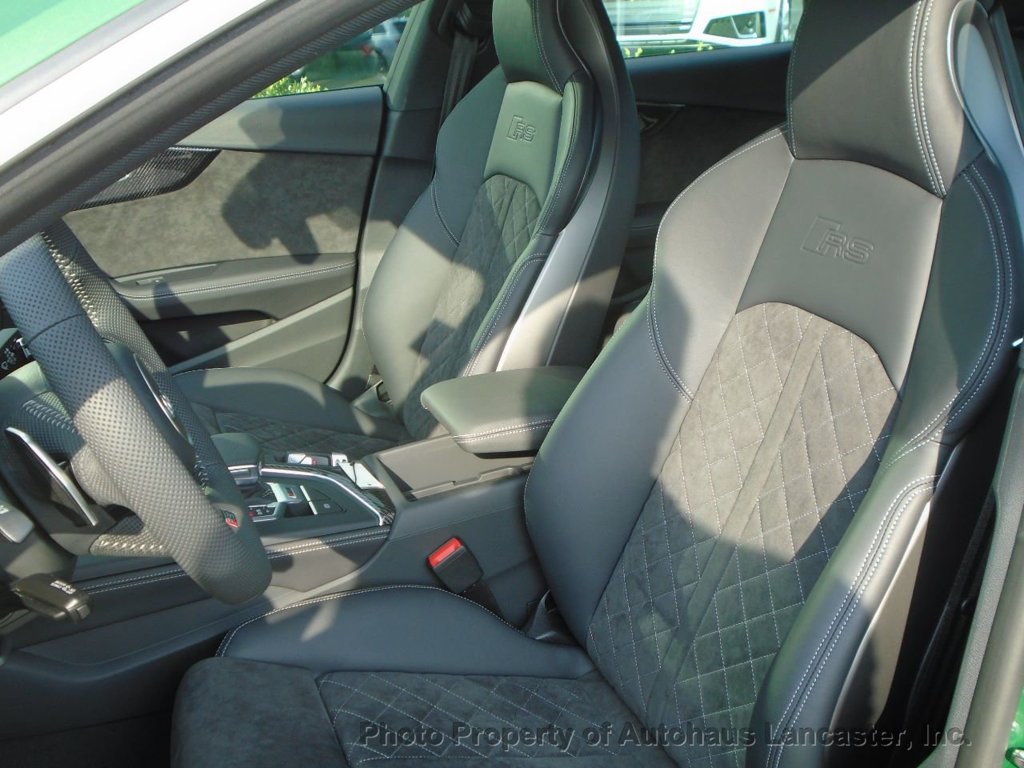 None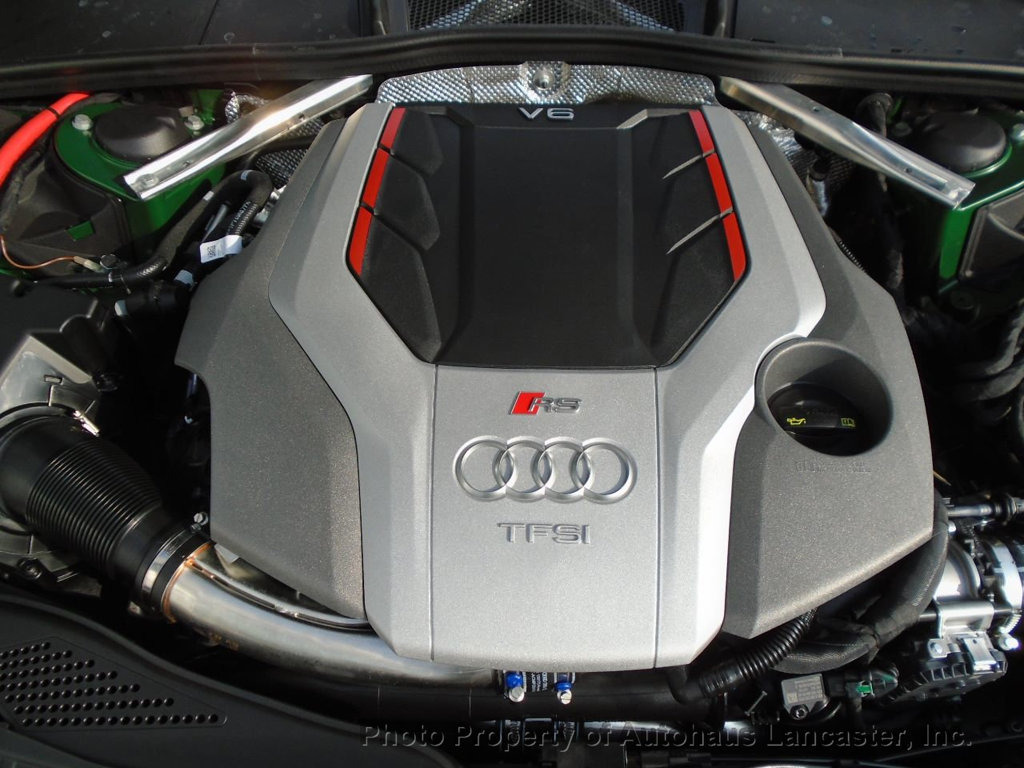 The color is Sonoma Green Metallic, and while it's not quite as pretty as yesterday's Goodwood Green Pearl Effect TT, the result is pretty similar. And I have to say, as a fan of classic British cars, the combination with silver accents and silver wheels is perfect! Despite that, I can't help but be confused by the mission of the RS5 Sportback and it's stiking similarity in shape to a certain and very famous pioneering electric car. It's not as quick, either – with "only" 444 horsepower, it does 0-60 in 3.9 seconds.
20-odd years ago, this probably would have been my favorite Audi if they made it then. Today? I hate to sound picky because I am glad that the RS models are finally coming here – and in neat colors, too! But I really wish this car was a RS4 Avant, because that would stand apart from the crowd. And to me, today this car just doesn't.
-Carter