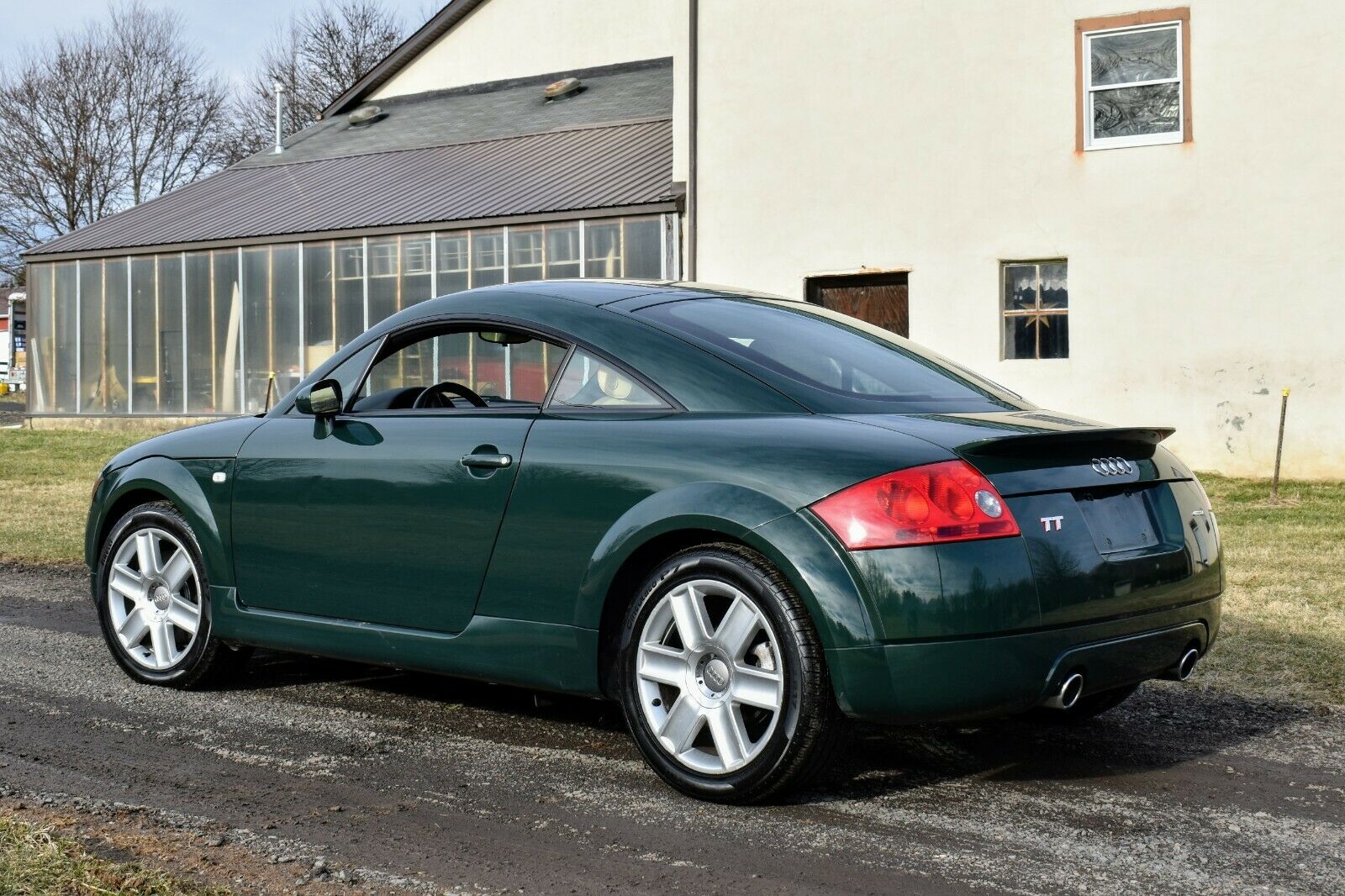 In 1993, my father purchased a W113 Mercedes-Benz 280SL Roadster. It was green with black MB Tex and do you know what? It looked, and felt, old. At that point, it was a 22 year old car that had been mostly forgotten by the enthusiast world. After all, the dated W113's replacement – the oh so 80s even though it was from the 70s R107 – had just gone out of production, itself replaced by the thoroughly modern R129. A teenager, I loved the fresh R129 at the time, and the W113 seemed like a dinosaur by comparison. But my father loved the look of the W113, and so for the then princely sum of mid-teens he purchased a relatively clean, reasonably low mileage and (almost) fully functional Mercedes-Benz SL. Not a bad deal in hindsight – or at the time, considering the new SL's $80,000 sticker price – in 1992!
Fast forward 27 years, and the SL market has gone completely bonkers, awakening to the fact that the W113 was (and still is) a beautiful, classic and elegant design. I'm not even sure you could buy a non-functional, rusty wreck of a W113 for the same price my father paid in 1993 – and an expensive restoration would await you.
Why do I mention this?
Currently, almost no one has time to even consider the 8N chassis Audi TT. It's old, with the last of the first generation produced 15 years ago and its replacement – the 8J – has also fully completed a production cycle. It doesn't have the super wiz-bang computers, million horsepower engines, or cut-your-hand-on-the-front-end styling of the new models. A fair amount lay in a state of disrepair; crashed, thrashed and trashed to a point where they're nearly given away – quite seriously, there's one near me for $1,500. But find a good one, and I think now is the prime time to grab a clean TT that will be a future collectable. So here we are with a '03 TT 225 Coupe in Goodwood Green Pearl Effect over a light tan interior. I think I'm in love!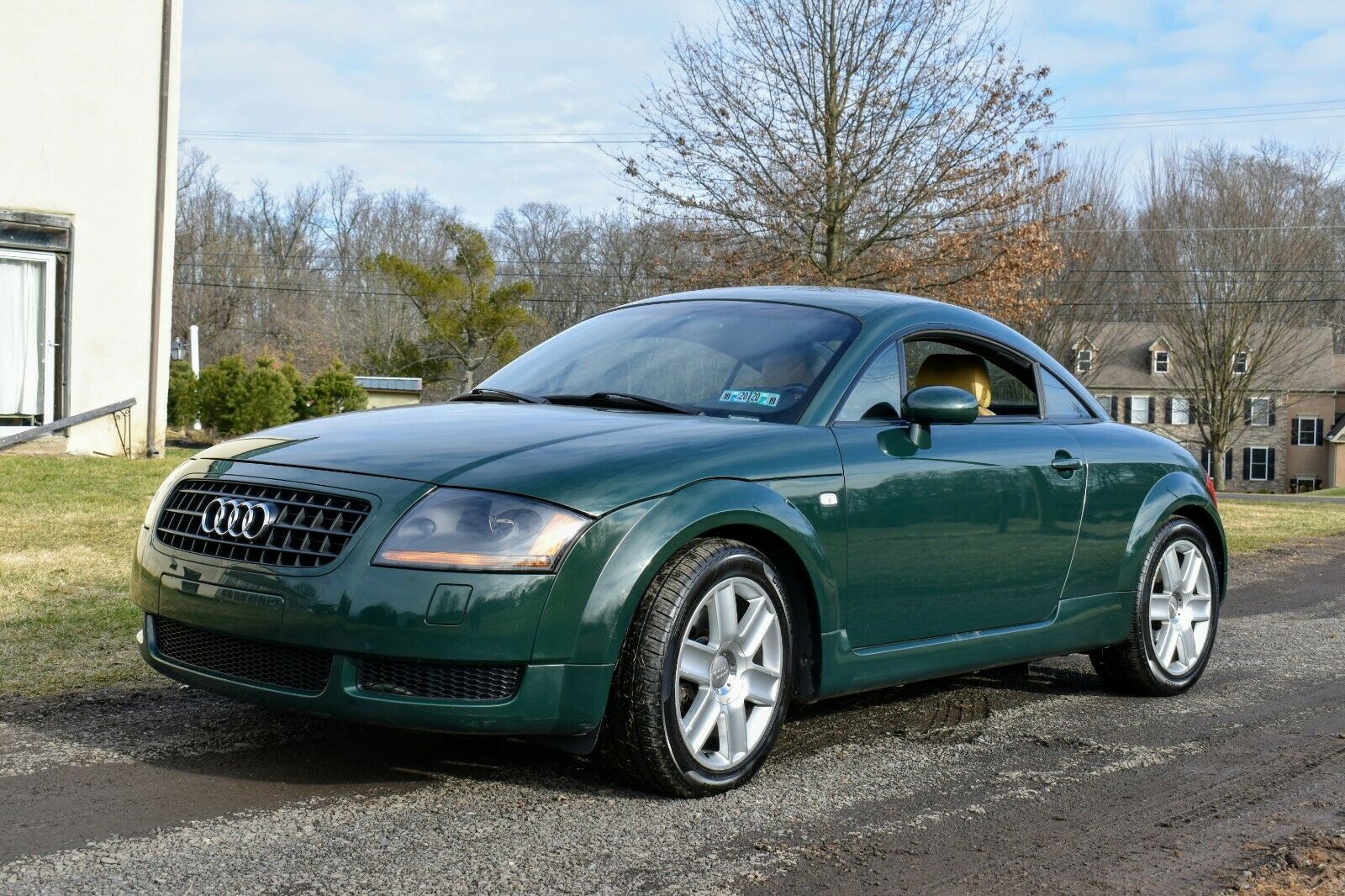 Year: 2003
Model: TT 225 Coupe quattro
VIN: TRUWT28N331021474
Engine: 1.8 liter turbocharged inline-4
Transmission: 6-speed manual
Mileage: 149,940 mi
Location: Doylestown, Pennsylvania
Price: No Reserve Auction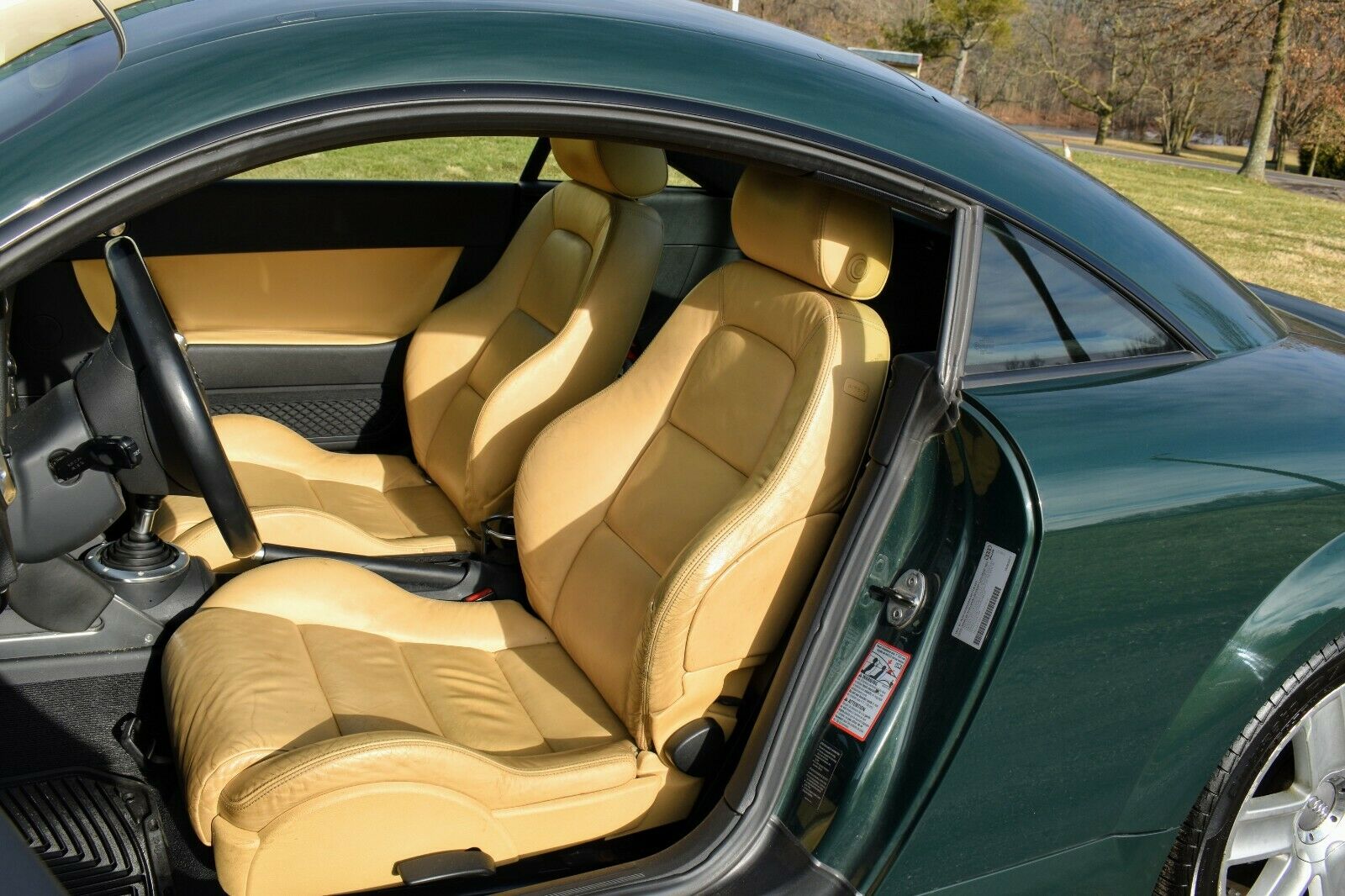 Up for sale is my 2003 Audi TT coupe.
High pressure turbo, All wheel drive, 6 Speed manual.
It was a one-owner car when purchased by me. This car is very fun. It runs perfect and handles like a go-cart. I've since maintained the car at my repair shop, The Fix Autoworks.
It is completely stock, the only modification is an aftermarket radio with an AUX input.
I consider this is one of the last raw sports cars made by Audi before expensive and over complicated tech took over the luxury sports car market.
A considerable amount of work has gone into the vehicle to get it in the shape it is now. The following work has been completed in the last 1500 miles.
Timing belt/water pump/tensioner service,
Ignition coils and spark plugs,
4 Pirelli all-season tires,
Steering rack and pinion replaced,
Alignment- Inspection 11/20- Fuel level senders replaced
The car sits with 149k miles, yet it drives and looks like it has 30k miles.
There is a paint chip behind the LF wheel that shows some surface rust. Small crack in paint on front bumper and rear bumper (pictured)
Full walkaround video available on Youtube. https://www.youtube.com/watch?v=WN6pEwYhixo&t=21s

On Feb-20-20 at 11:58:51 PST, seller added the following information:

Note: the instrument cluster LED panel is missing a few lines. There is a repair service on ebay that charges 150.00 to fix this issue.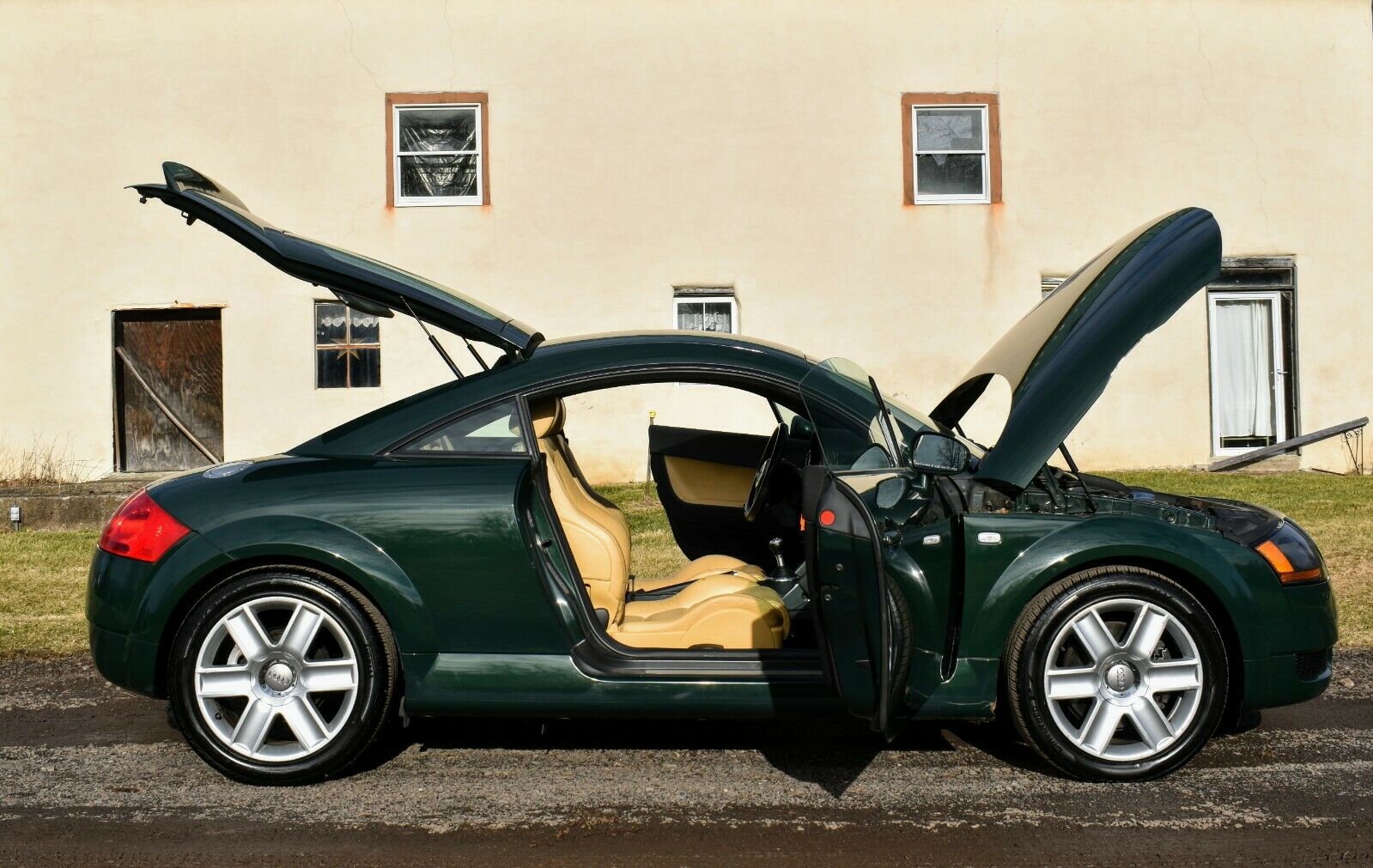 I don't recall ever seeing a TT in this combination, and it looks fantastic. The condition appears to be quite good overall for the mileage, too, with some expected flaws. That the car has undergone the timing belt service and has new tires to boot are great value ads as well. It's not the best condition, or lowest mileage example, out there for sure. But it's attainable, it's unique, it's cheap to run, it's fun to drive, and it's quite nice to look at.
Seriously, what more could you ask?
-Carter