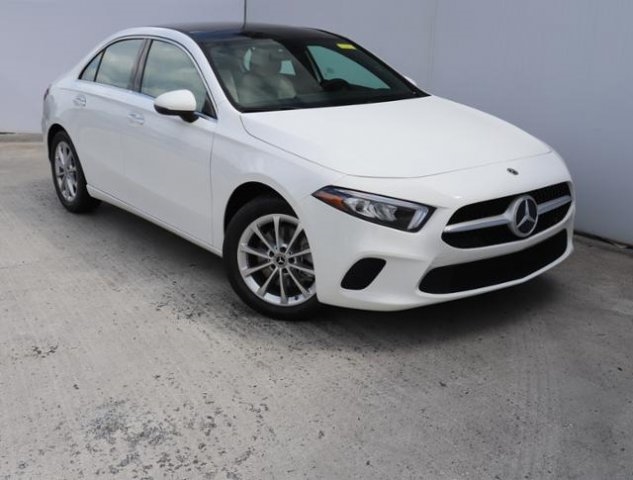 If you thought Mercedes-Benz couldn't make a car any cheaper for the US market than the CLA/GLA, oh do I have a treat for you. The new A-Class are at dealers and I honestly thought when looking at this photo above that someone left a Dodge Dart on the lot on trade in that they didn't get around to throwing in the dumpster yet. It's bland, it's uninspiring, it does nothing all that well, but it's literally $35,000, so get ready to see these things absolutely everywhere. The race to the bottom is a competitive one, and Mercedes has a strong contender with the A220. The reviews are a mixed bag because there is a level of expectation with a $35,000 Mercedes, but from everything I'm reading, it isn't all that bad. Still, it's $35,000. They had to cheap out somewhere, right?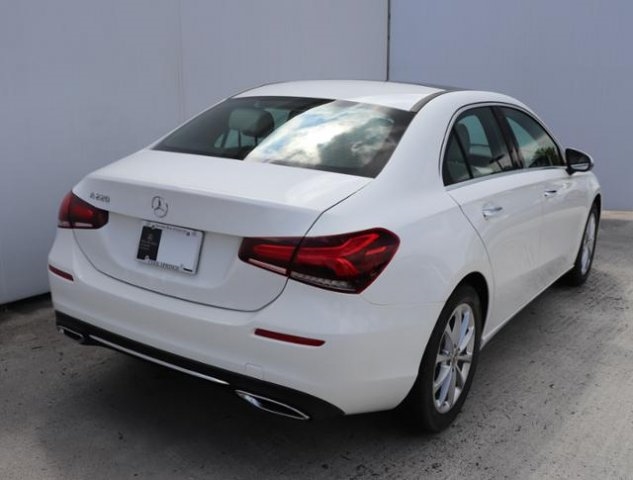 Year: 2019
Model: A220
VIN: WDD3G4EB7KW020410
Engine: 2.0 liter turbocharged inline-4
Transmission: 7-speed automatic
Mileage: 1,399 mi
Location: Franklin, Tennessee
Price: $34,436 Buy It Now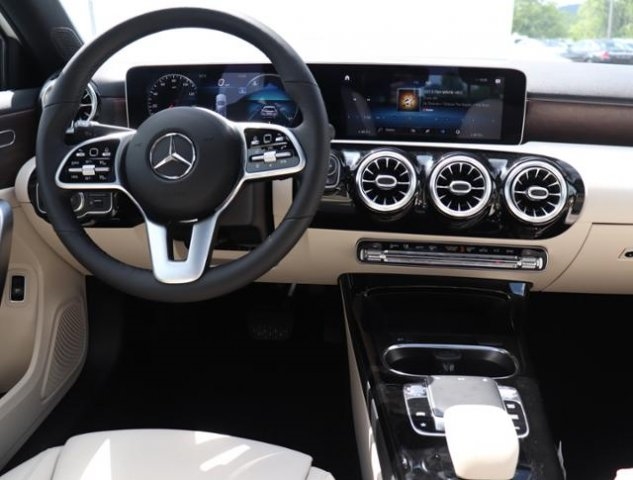 This 2019 Mercedes-Benz A-Class A 220 features REAR VIEW BACK-UP CAMERA, PREMIUM PACKAGE BLUETOOTH COMMUNICATIONS, PANORAMIC SUNROOF, SUNROOF, STEERING WHEEL CONTROLS, MEMORY SEAT CONTROLS, HEATED SEATS, HEATED FRONT SEATS, LUMBAR SUPPORT, WOOD TRIM, SMARTPHONE INTEGRATION PACKAGE: APPLE CARPLAY, ANDROID AUTO, REMOTE KEYLESS ENTRY, FRONT WHEEL DRIVE, AUTO CLIMATE CONTROL, TIRE PRESSURE MONITORS, TRACTION CONTROL, RAIN SENSING WIPERS, SECURITY SYSTEM, LEATHER STEERING WHEEL, POLAR WHITE EXTERIOR COLOR, AND MACCIATO BEIGE MB-TEX INTERIOR COLOR.MERCEDES-BENZ of NASHVILLEMercedes-Benz of Nashville is proud to be the largest Mercedes-Benz dealership in the Nashville area! Mercedes-Benz of Nashville is located at 630 Bakers Bridge Ave. Nashville, TN 37067. Our dealership sets the standard high and has become synonymous with the highest ethical business practices resulting in unparalleled levels of customer satisfaction. It is this commitment to excellence that makes our customer service not only our promise to you; it is our mission!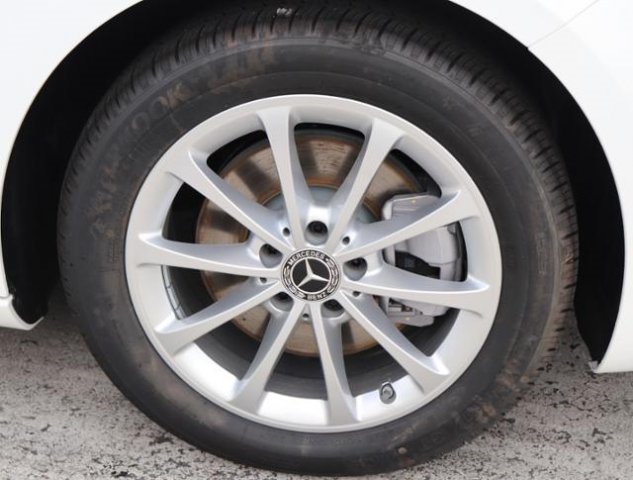 I don't even know what to say about this car. The exterior is as safe as it gets, but the interior went 2020 on everyone really fast. We now have a Mercedes A-Class with dual full color LCD displays with absolutely no mechanical gauges. Granted, a $1,600 option, and worth every penny compared to the sad excuse for screens they use on the base models. The HVAC setup vents are cool, although you can tell bean counters in Stuttgart were telling the designers to slow down on the fancy stuff because stuff just kind of slides in holes pre-cut in the dash. Where you do see the cost-cutting is on things like the drive selector switch (pictured below) that make the watches sold at kiosks in the middle of the mall look like Patek Philippes. The rest of the cost-cutting can be seen in the seat material which I'm sure will look like a mess in four years and some really odd stuff like leaving bare metal showing in the trunk by not putting a cover panel on it.
Like mentioned, this car is $35,000. Who cares how it drives or what it feels like going around the corner, it's $35,000 for a new Mercedes. The crazy thing is the starting price is $32,500, but good luck ever finding one with zero options, so $34,000 and change is as cheap as your going to get. You can option them out to almost $50,000, but you'd have to be totally insane to even think about doing that considering seeing the C-Class starts in the mid-40s. Crazy to think the once lowly C-Class has two four-door sedans below it.
– Andrew