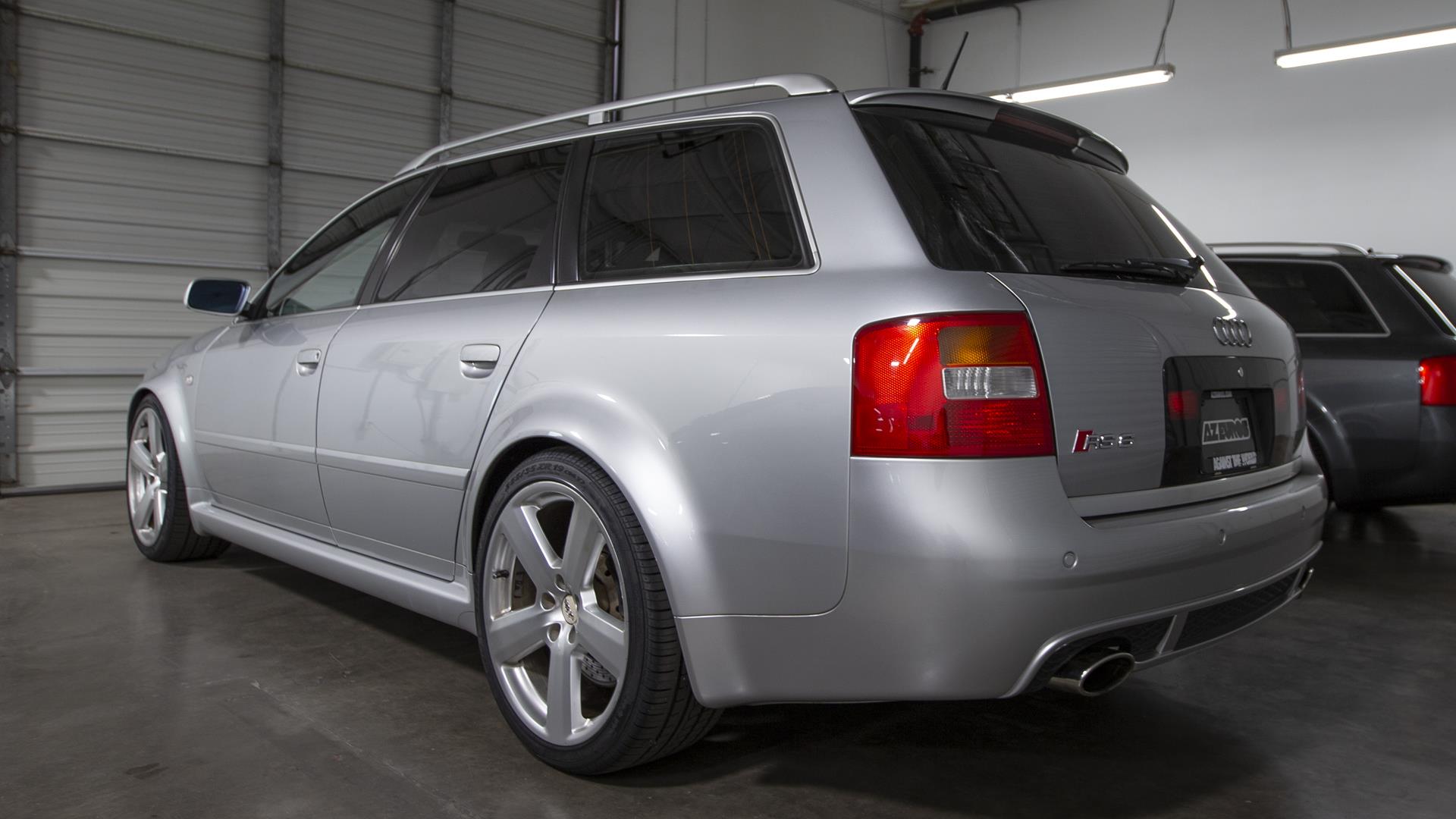 The C5 Audi RS6 was the first full-fledged RS model to head legally to North America. It was the stuff of instant legend, too, with a 450 horsepower twin-turbocharged V8 and enough tech to get you to and from the moon. And despite its relatively limited run, it's been no stranger to these pages – thanks in no small part to the plethora of used examples on the market at any time. Indeed, just a month ago I counted no less than 10 for sale when I wrote up the unique 6-speed converted sedan:
That car's asking price has been reduced to a much more enticing $20,000 today. Yet for some, including this author, the fact that there was an Avant form of the RS6 that was left out of our market has always been a sticking point. Well, a few enterprising individuals have eliminated that need: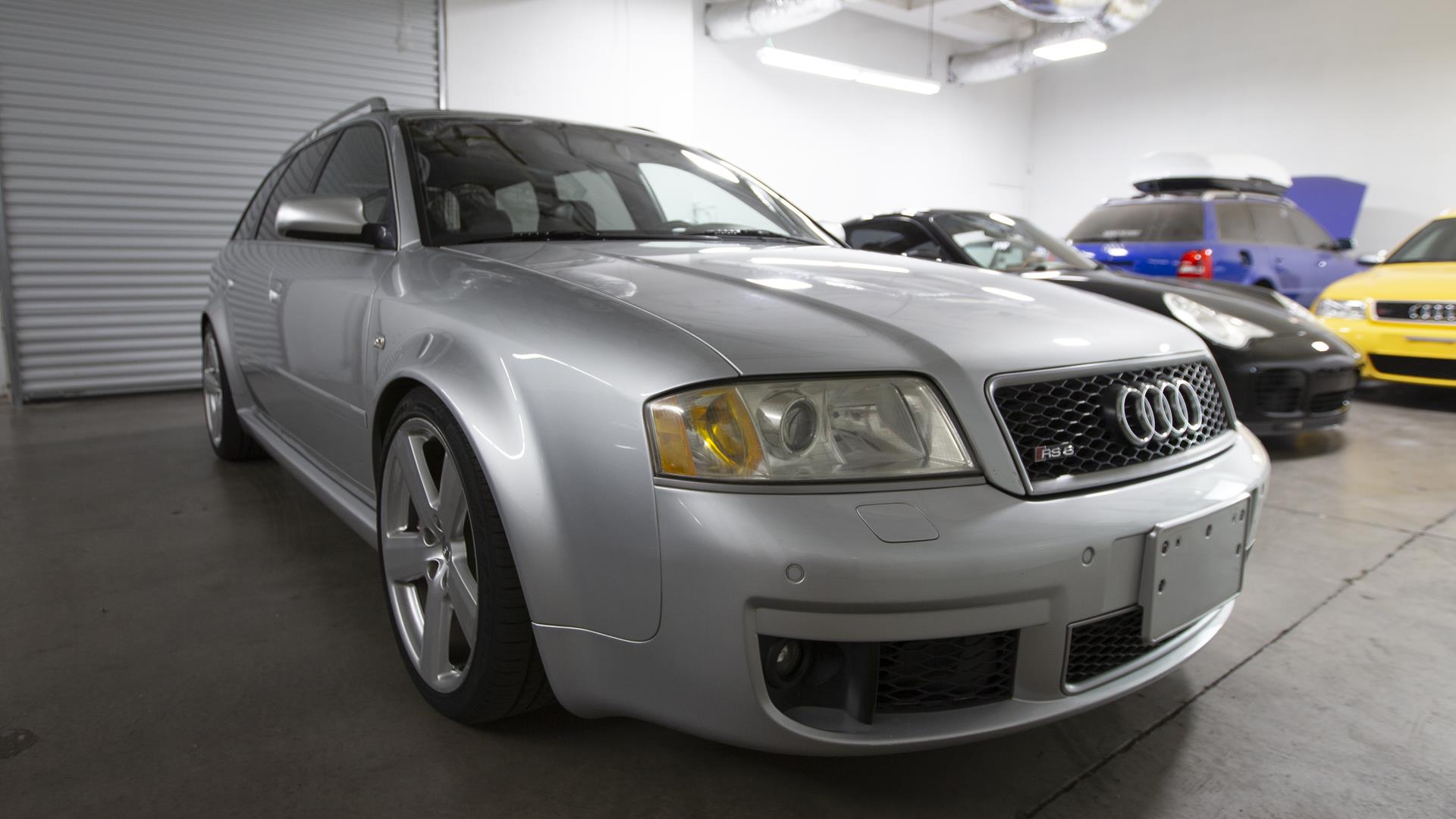 Year: 2003
Model: RS6 Avant
VIN: WUAZZZ4B13N902566
Engine: 4.2 liter twin-turbocharged V8
Transmission: 5-speed automatic
Mileage: 87,300 mi
Location: Mesa, Arizona
Price: $40,995 Buy It Now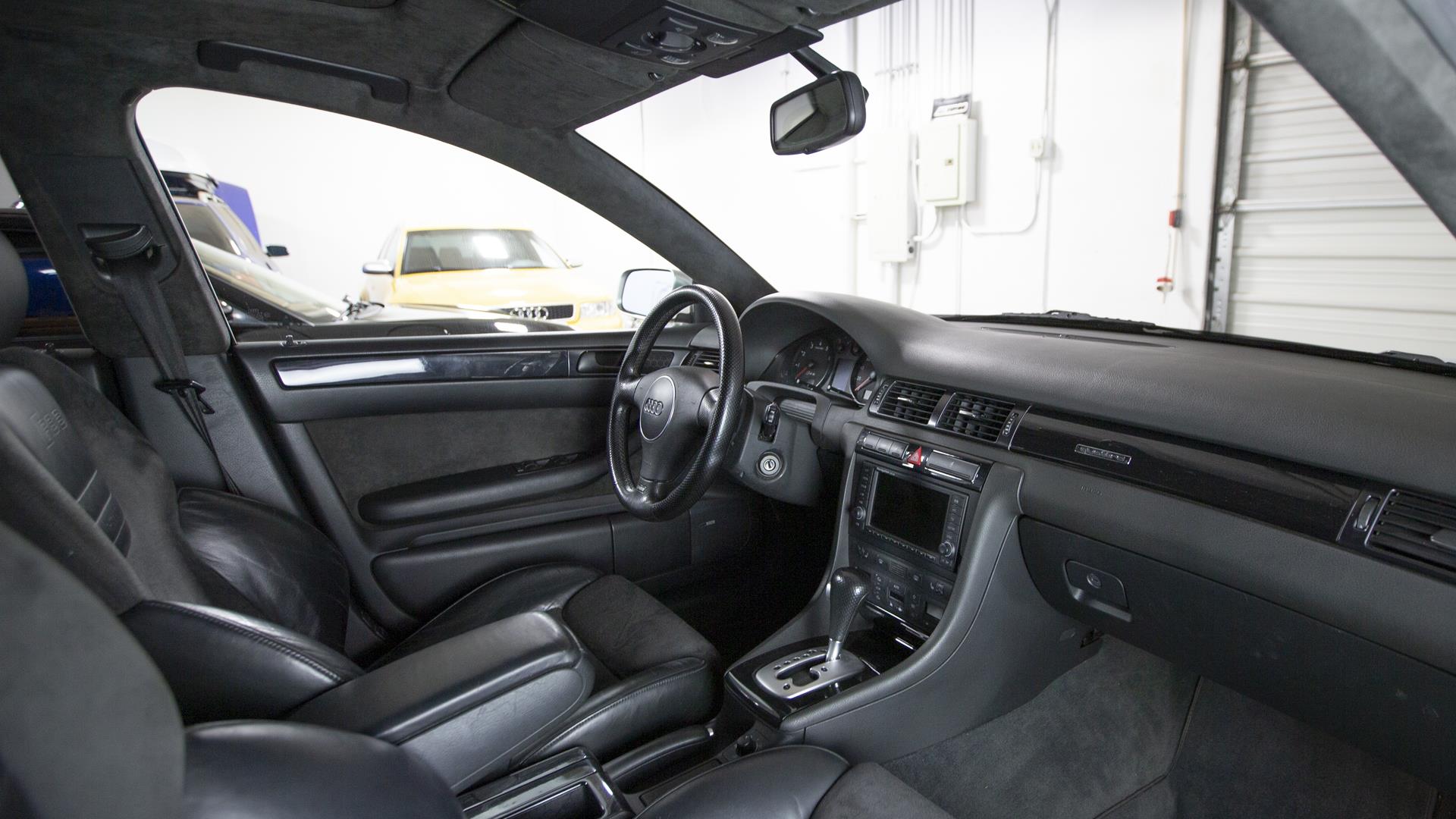 VIN is WUAZZZ4B13N902566

Fully legal RS6 Avant with Arizona title. This is an OEM C5 RS6 that had been imported and DOT and EPA approved. It's been through the entire process and cleared by the NHTSA. This Avant is being sold with a clean, AZ title. This 450hp twin turbo 4.2 liter all aluminum V8 super wagon is here and ready to hit the streets.

Silver 2003 RS6 Avant with Recaro Black leather bolsters, with black alcantara inserts.

Factory options include Front and Rear heated seats, Bose Sound system with Audi Navigation system in Japanese. This headunit is not functional in the US, but feel it is period correct to the car, and will leave the audio upgrades to the new owner. Alcantara headliner. Rear bench mount cup holders. Manual rear sunshades on the rear doors, and rear hatch. Front and rear parking sensors with On/Off button on dash. Piano Black interior belt line trim. The suspension is sitting on an aftermarket Aragosta coilover suspension.

Recent maintenance in the last few weeks:

When we received this RS6, it was in great running order minus 1 CEL for a vacuum leak and intermittent hard brake pedal. After smoke testing the system we determined a vacuum leak was coming from under the intake manifold. We removed the intake manifold to access a vacuum leak which was effecting the braking system. The "suction jet" had failed, causing a lack of vacuum to the brake booster, a massive vacuum leak and causing a hard brake pedal, along with a CEL. We also replaced a few check valves under the manifold that appeared to be brittle.

While we were in there, we replaced the intake manifold gaskets and injector o-rings. Valve cover gaskets and new spark plugs were also installed. We inspected the timing belt and found that the belt has recently been done and to be in very good condition. Once in perfect running order again we tackled some suspension concerns. The right front wheel bearing was noisy, so it was replaced. New left front axle due to a failed inner cv joint. Some lateral play was found in the RF inner tie rod so we took this opportunity to replace the Inner tie rods, outer tie rods and tie rod boots on both sides. Front brakes were also serviced using all brand new OE pads, rotors and pad wear sensors. 4 Brand new Pirelli tires were mounted and balanced, and then a 4 Wheel laser alignment was performed.

We have spent a good amount of time and money to be able to offer such a vehicle to the US market. Only a handful of legitimate RS6 Avants are in the US and we have two of them here. The import process takes up to a year before these cars can pass the final inspection to receive the NHTSA certification and VIN plate installed. Interested parties are invited to contact us.

This RS6 Avant is in very good condition, but is not perfect. Please feel free to call and we can have a walk around conversation and answer all questions.

Vehicle transport is available at buyers expense. We can help ship the vehicle anywhere in the US.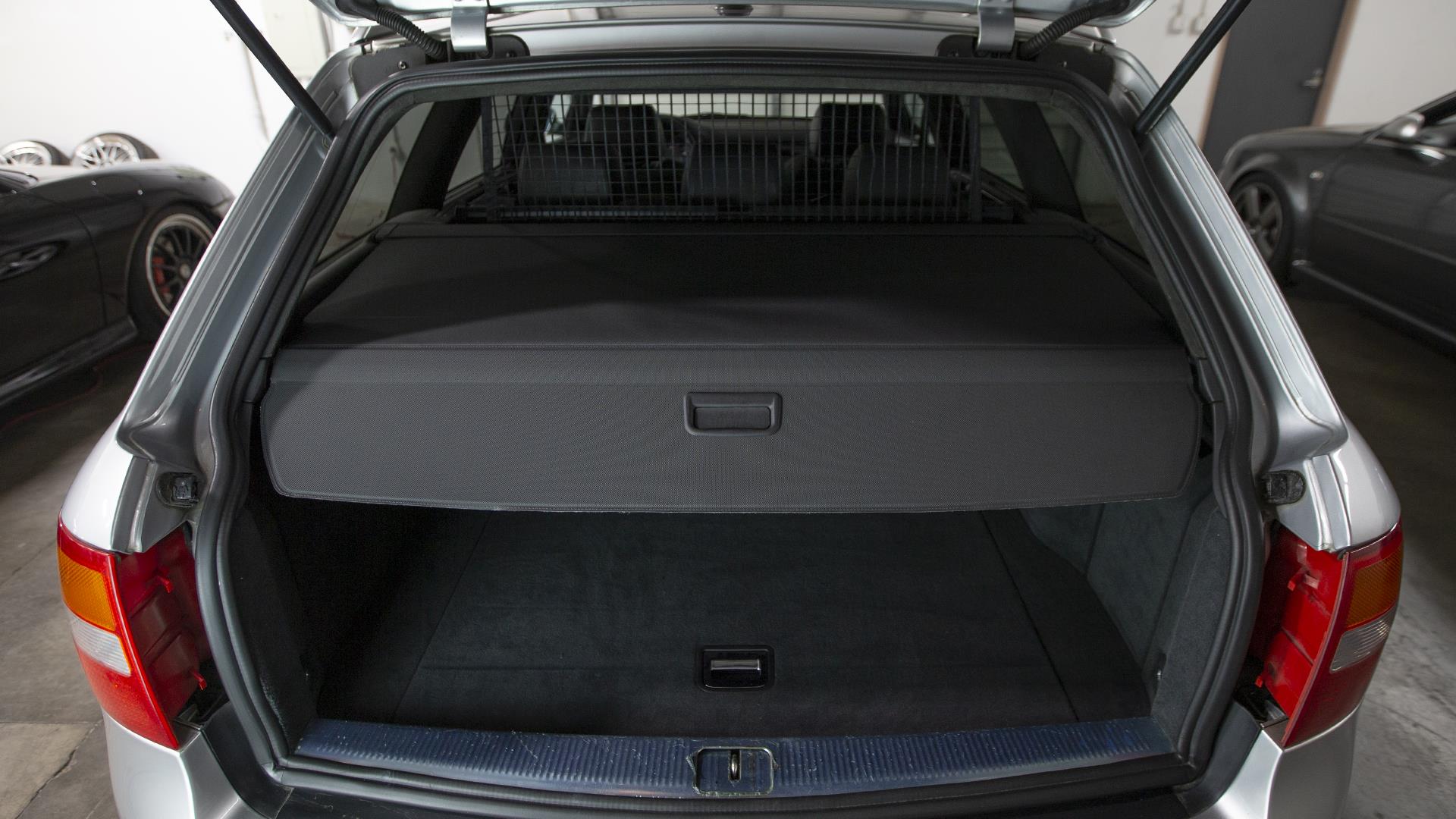 The color on this RS6 Avant appears to be Light Silver Metallic, which is interesting since it was not an option on U.S. cars – which instead got the more pearlescent Avus Silver Metallic. Photos are more complete (and, outside) over at the seller's site where this is not the only RS6 Avant on offer. They've also got a lower mileage Daytona Gray Metallic example for $60,000. The silver car appears to be in very good shape overall, with minor wear showing. The wheel center caps need to be replaced if you're picky and it looks like there was a light touch to the driver's side front bumper which as displaced the liner – if you're planning to go fast, you probably want to sort that. Like many recent imports, this one is out of Japan and so it will probably be a bit difficult to get a full history, but it does sound like they've done some expensive fixes recently. Otherwise, the only question is 'is this car worth two and a bit sedans?'
I guess that depends on how much you want one and how much effort you're willing to go through. If you don't want to speak a foreign language and don't mind driving on the right or all the paperwork you'll need to file, RS6 Avants are readily available on eBay.co.uk between $8,500 and $17,000. That leaves plenty of room in the budget for importation and registration costs, along with repairs. A left-drive example will set you back about the same amount if you are fluent in German. I love the idea of the RS6 Avant, but in this case I'd use $46,000 to buy a S2 Avant, a 205 GTi and maybe a 944 Turbo if there was enough money left over. Then you have three very different legends that are rarely seen anymore!
-Carter